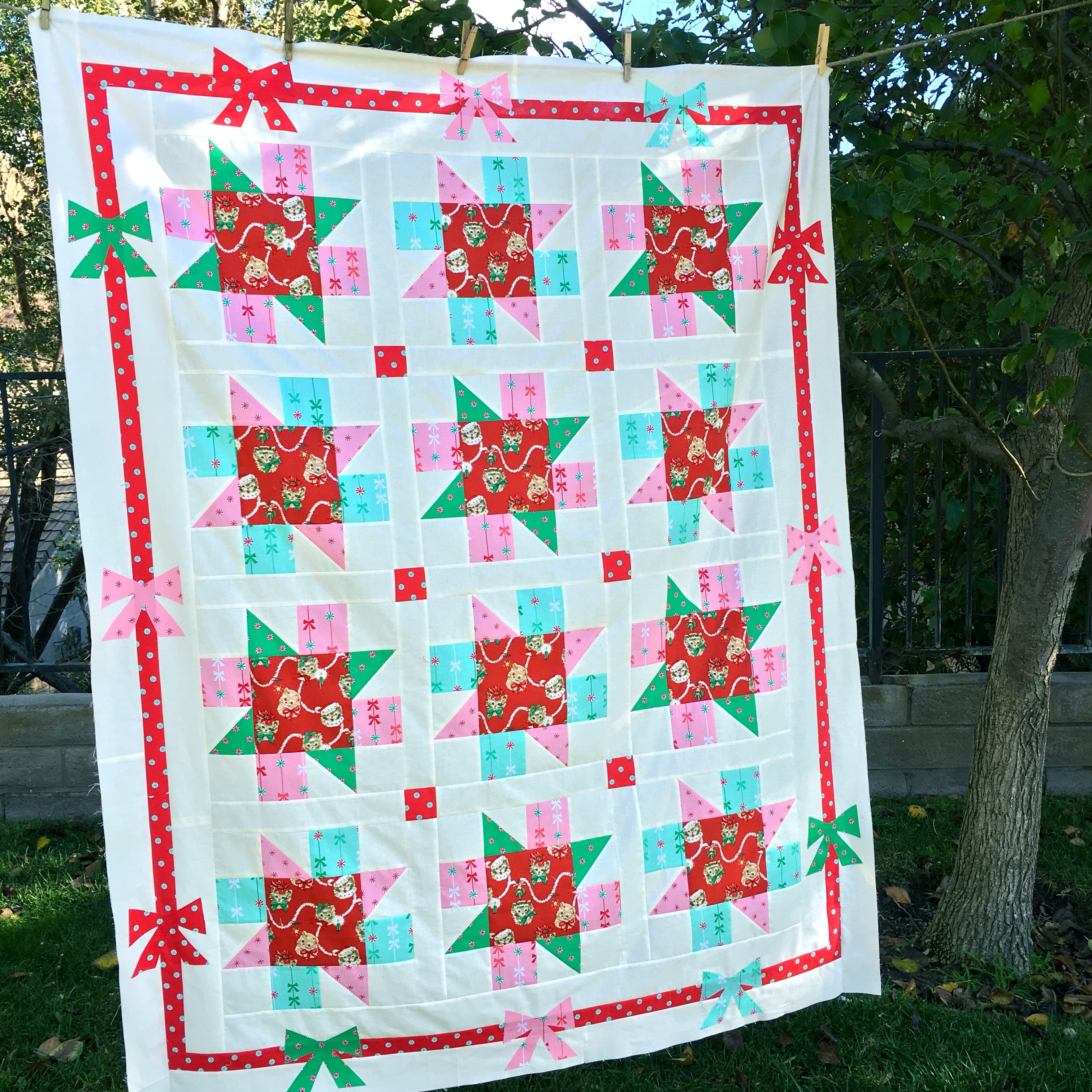 I'm so excited to announce the release of my latest pattern!!  It's called Meowy Christmas and you can purchase it in my Etsy shop for instant download.  I fell in love with this retro feeling Christmas cat print from Michael Miller.  It was the inspiration for this quilt!  The colors are so nostalgic – red, pink, green and mint green!  There are 12 blocks that measure 12″.  The finished quilt is 52″ x 65″ which is the purrrrfect size to cuddle up with and watch Christmas movies!  Even if you are not a cat lover (gasp) this quilt is a great way to use large prints or theme prints.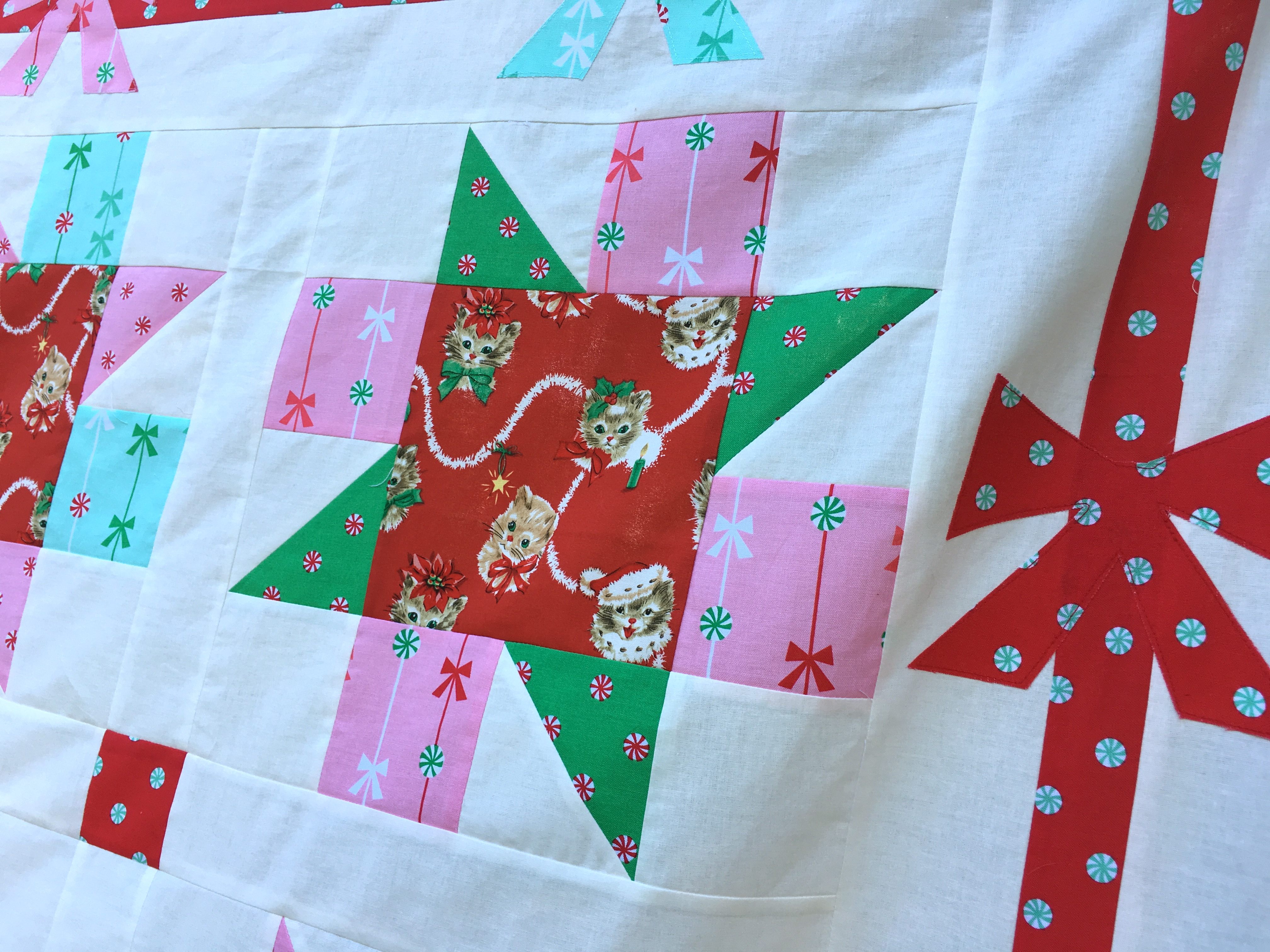 This quilt even inspired Mufasa to get into the spirit of Christmas!  Doesn't he look thrilled!!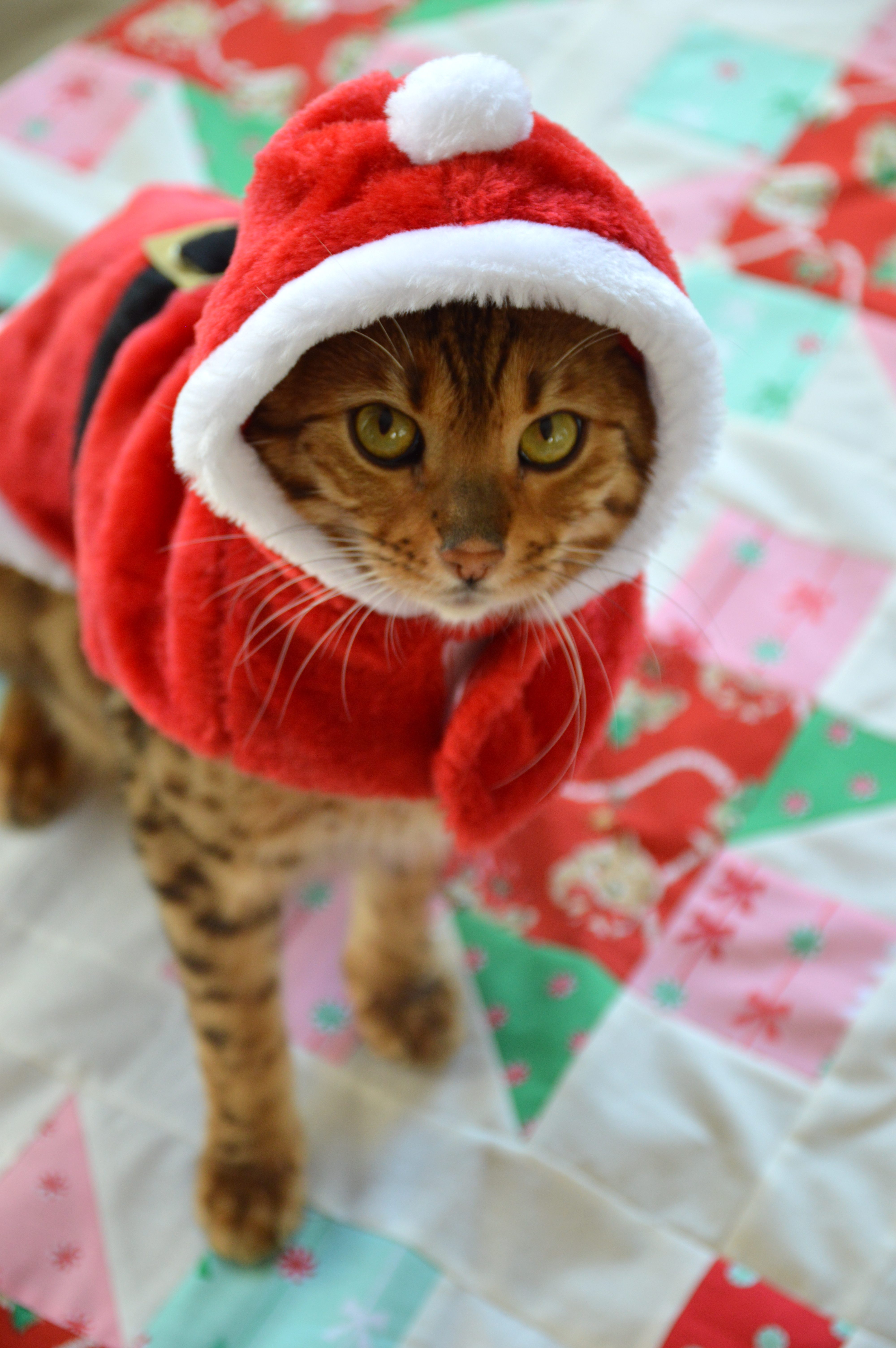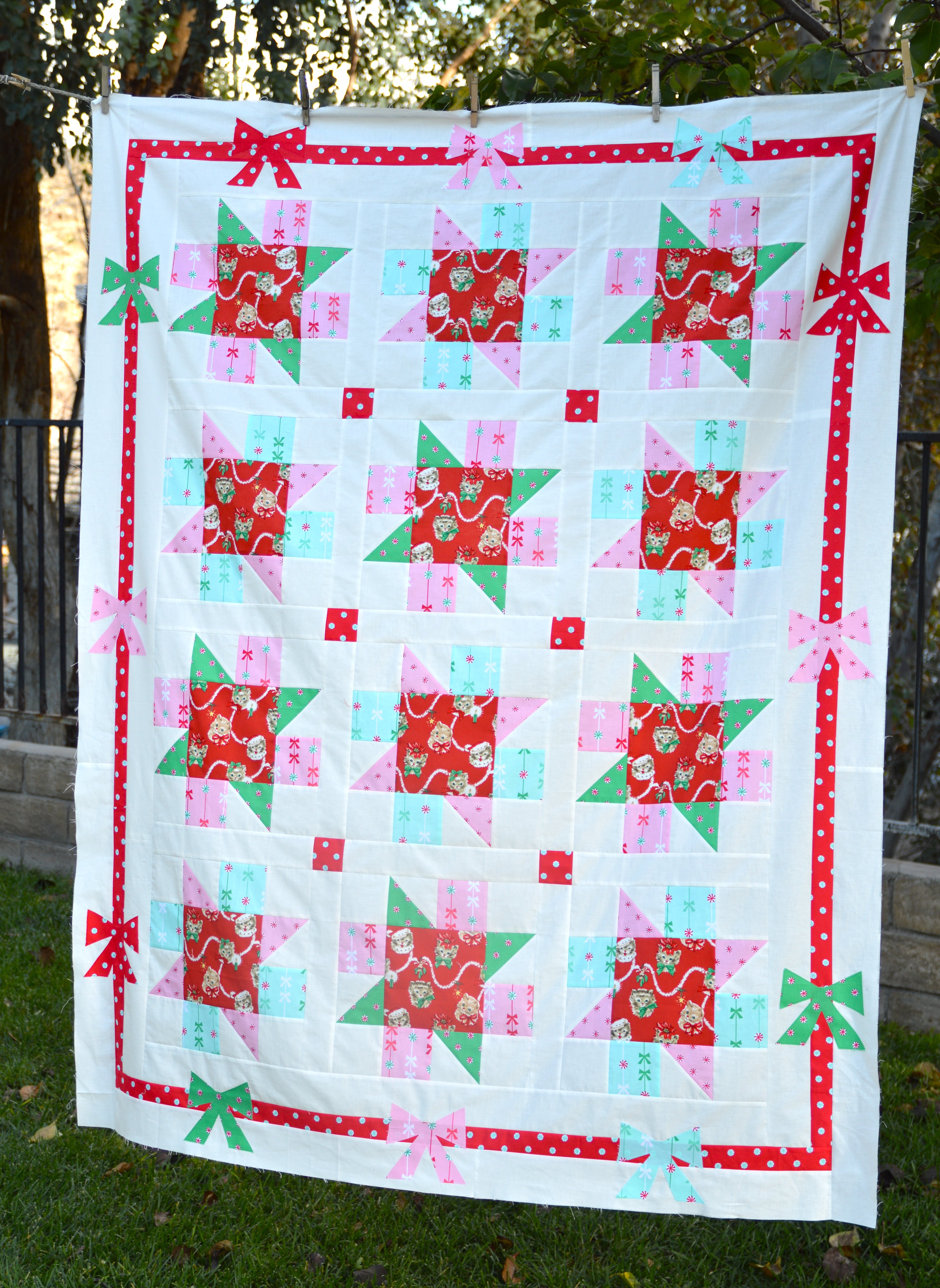 I love the quilt border!  It has 12 bows that are appliqued on.  This is seriously my new favorite quilt!  I hope you love it too!!!