I'm so excited to be the next stop on the 'Quilt Petite' Blog Hop!!!  Sedef Imer of Down Grapevine has just released this adorable little quilt book! It is filled with the cutest projects and ideas – it's just fun to look through again and again!

It was difficult to choose just one project to feature here.  Since I am in full Christmas decorating mode, I thought a holiday twist would be fun!  I chose the Petal Burst Table Topper pattern, used traditional red and green colors, and turned it into a quilted pillow!  The fabrics I chose are from a variety of Bonnie & Camille fabric lines.


To speed up the pillow making process, I choose to applique the petals with Heat n Bond Lite.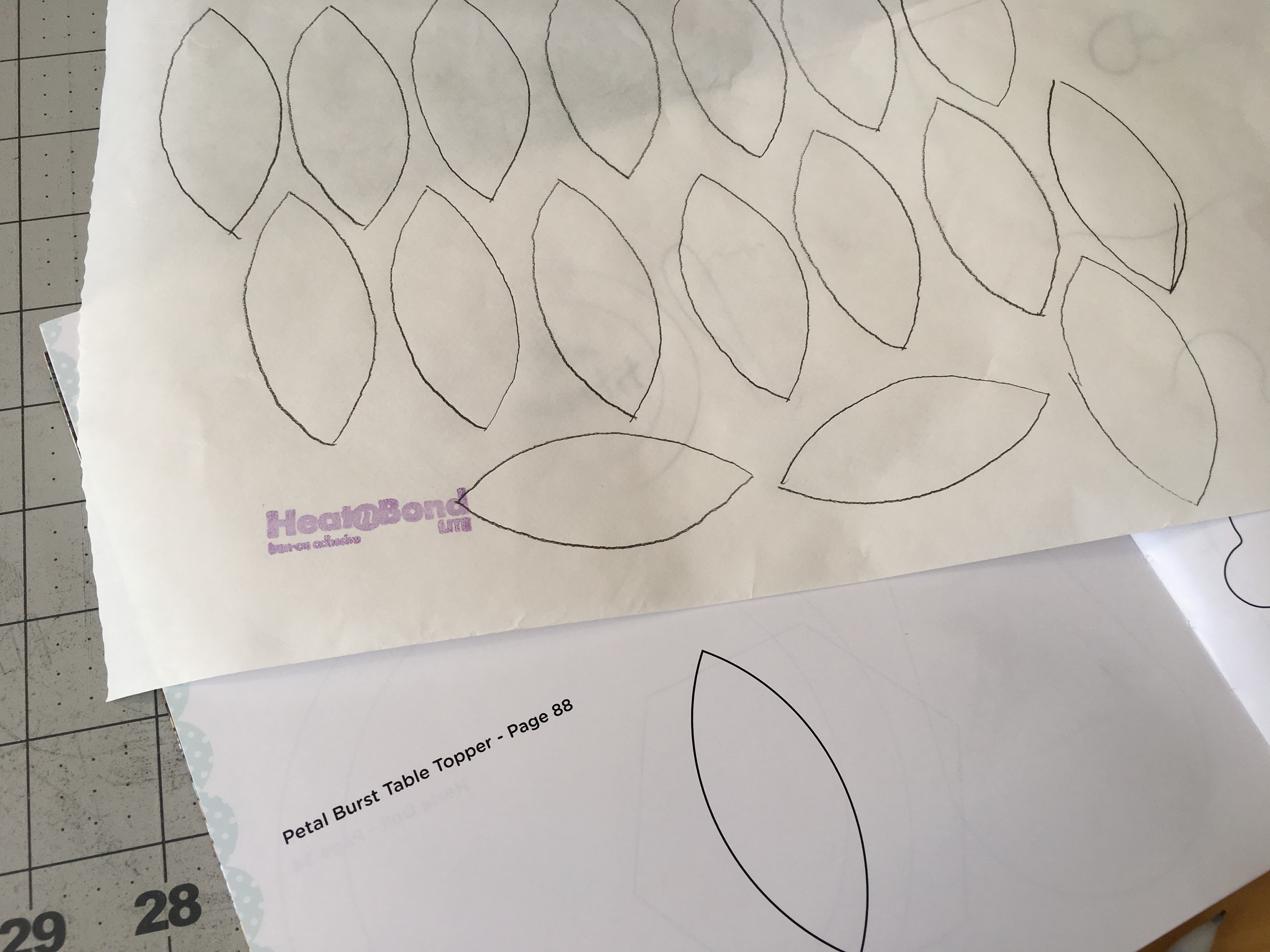 Once the petals were fused, I sewed around each petal with matching thread.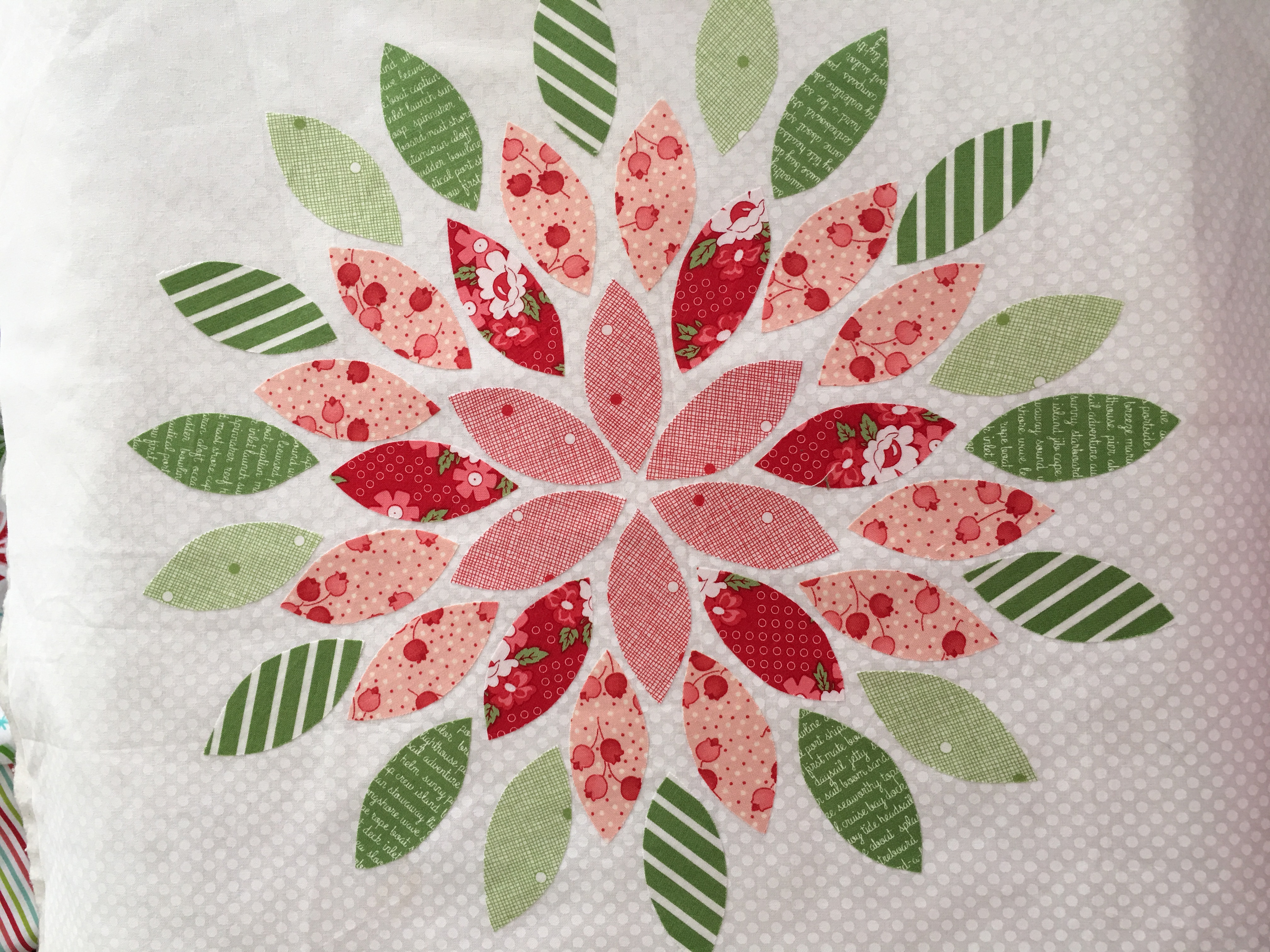 I quilted around the flower and then cut the pillow top down to 20″ square.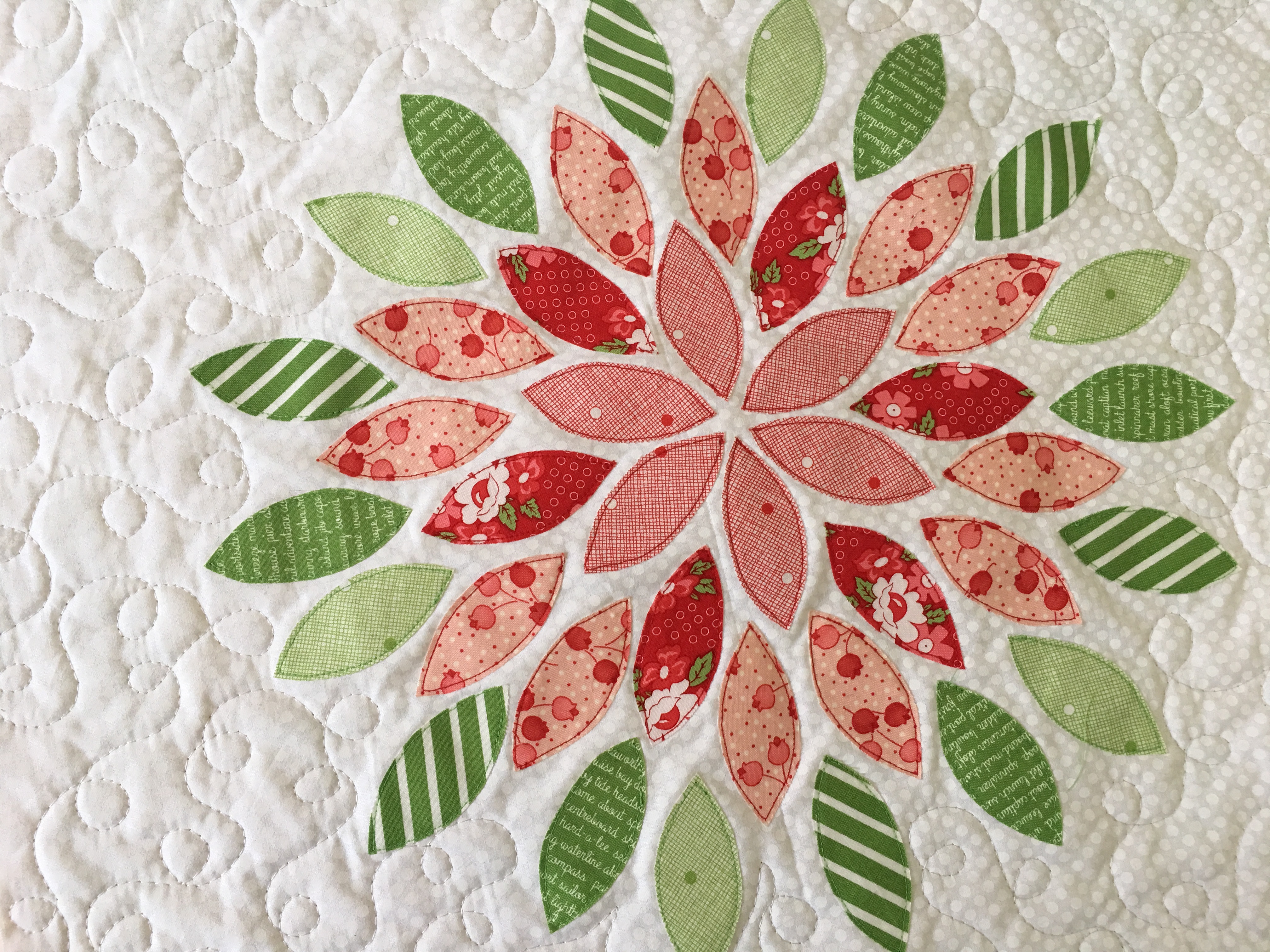 To finish the pillow, I cut the pillow back 20″ and inserted a zipper toward the bottom.  I placed the pillow top and back wrong sides together and basted 1/8″ all the way around the pillow.  I then added binding – just like a normal quilt.  Once it was done I popped a 20″ pillow inside.  I LOVE it!!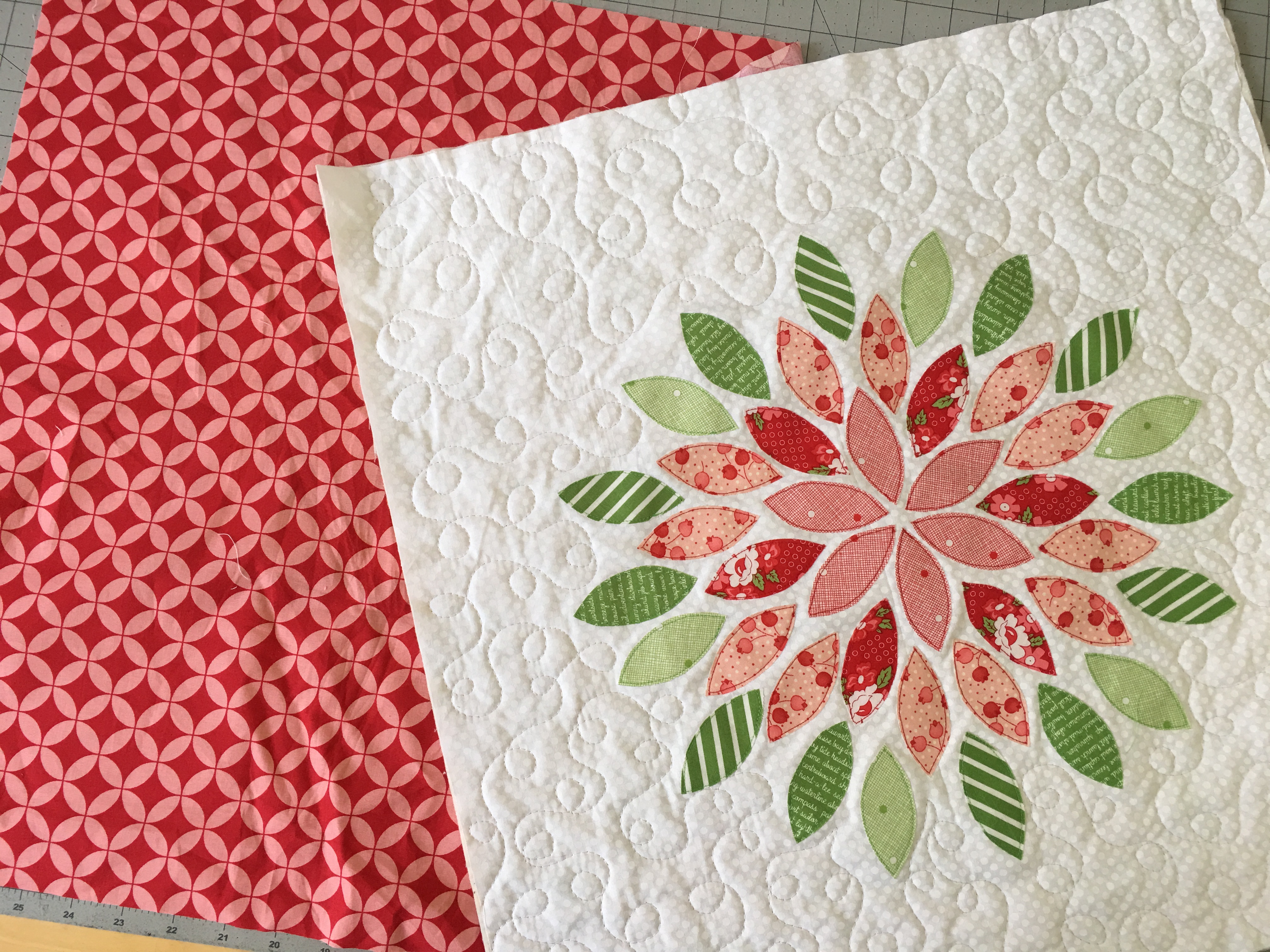 The blog hop goes until December 11th.   Check out this amazing list of quilt bloggers participating in the blog tour!  Be sure to visit Down Grapevine Lane for a chance to win a lovely package full of all kinds of goodies, including a copy of Quilt Petite!