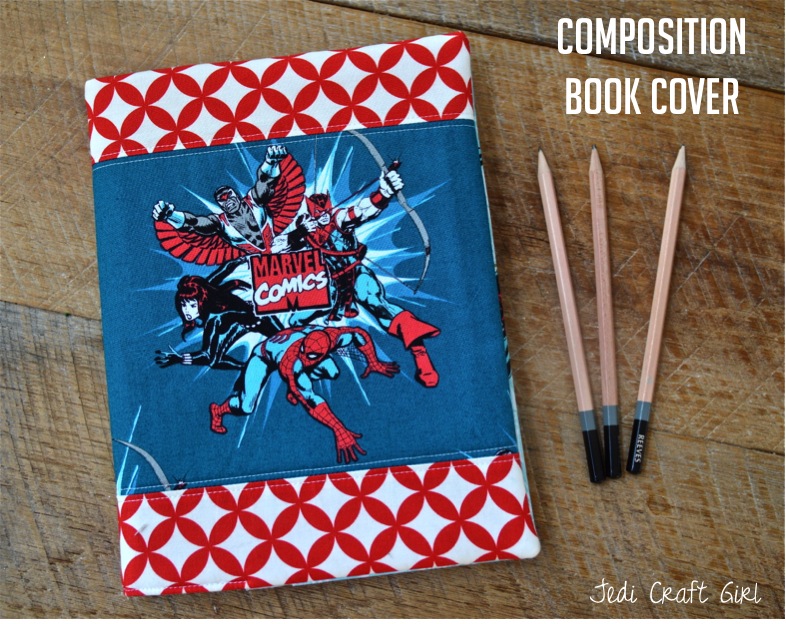 If you know me at all you know I LOVE Composition Books!  I use one for everything: sewing notes, Christmas planning, Young Women Camp Planning, Journals, Gospel study notes, To Do Lists, and on and on!  I love sewing covers for these fun books to give them personality and also add durability!  I am loving the latest Marvel Fabrics from Camelot Fabrics available at Fat Quarter Shop.  These would make great Christmas or Birthday gifts!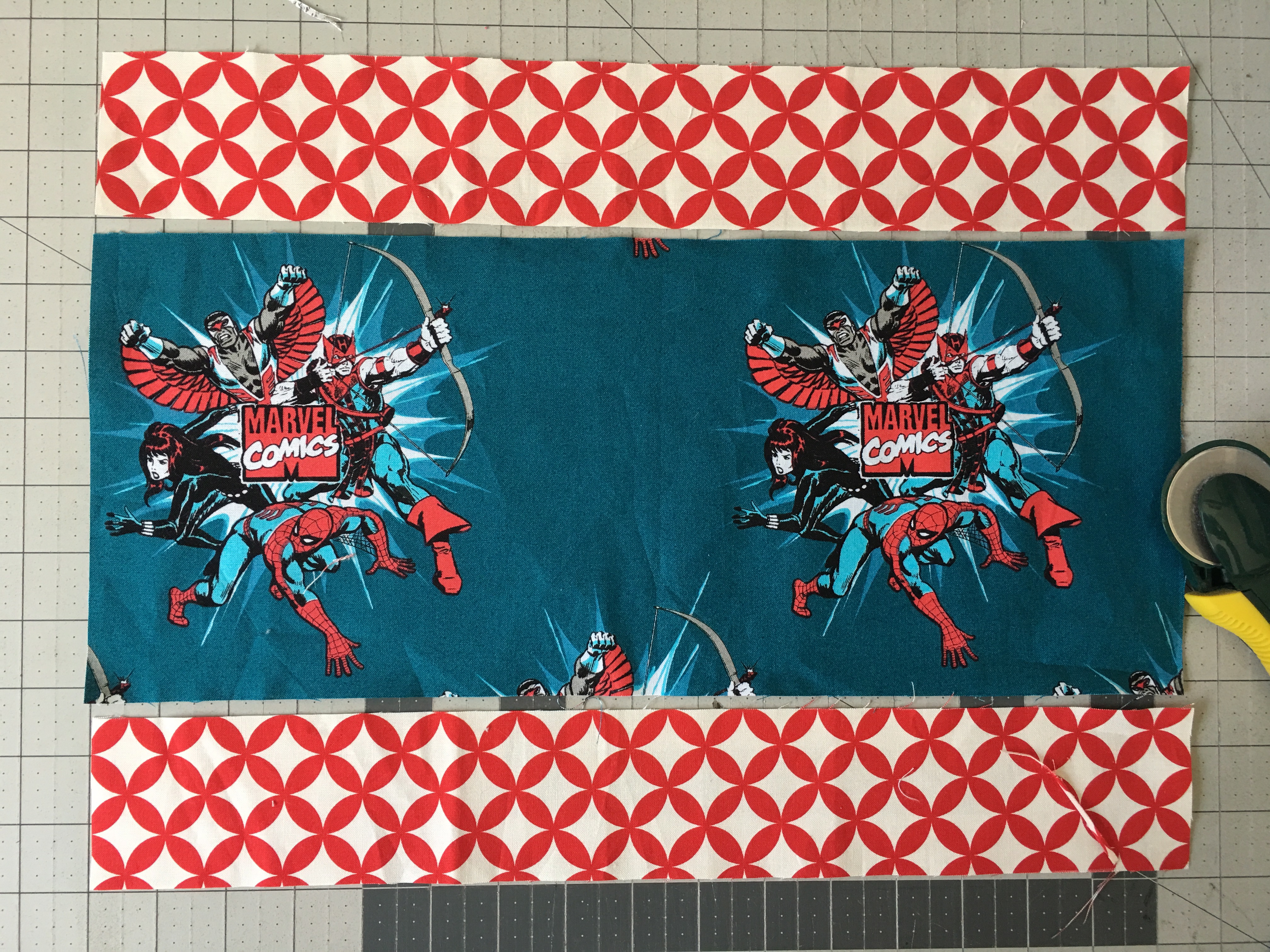 Cut Center piece 7″ x 16.5″
Cut (2) accent pieces 2.5″ x 16.5″
Cut Lining 11″ x 16.5″
Cut flap pieces (2) 10″ x 11″
Heat n Bond Fusible Fleece 11″ x 16.5″
To make the outer book cover, using 1/4″ seams, sew the top and bottom pieces to the center Marvel piece.  Press seams.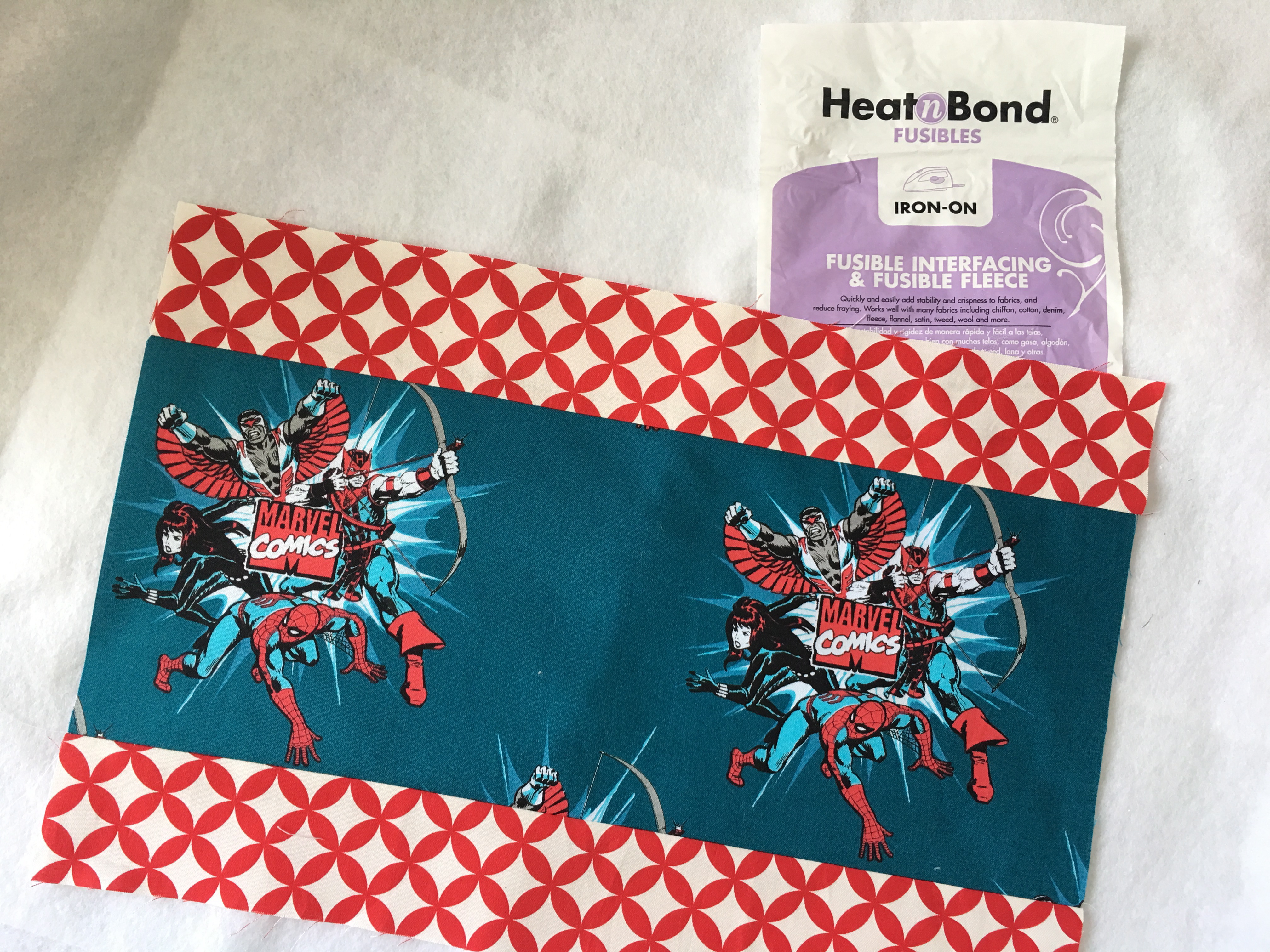 Fuse the Heat n Bond Fusible Fleece to the wrong side of the fabric according to the manufacturer instructions.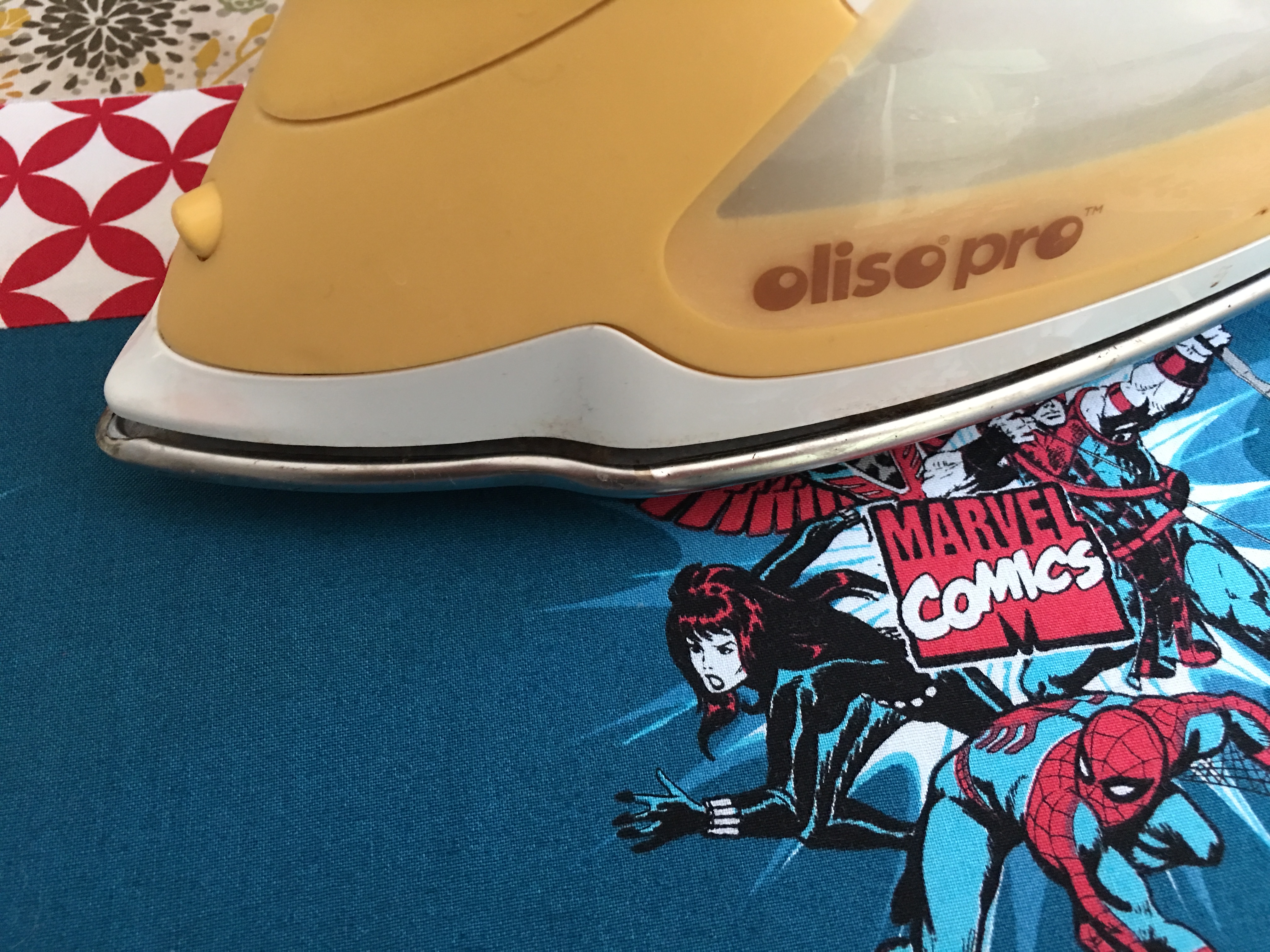 Sew accent stitching 1/8″ along both sides of the seam.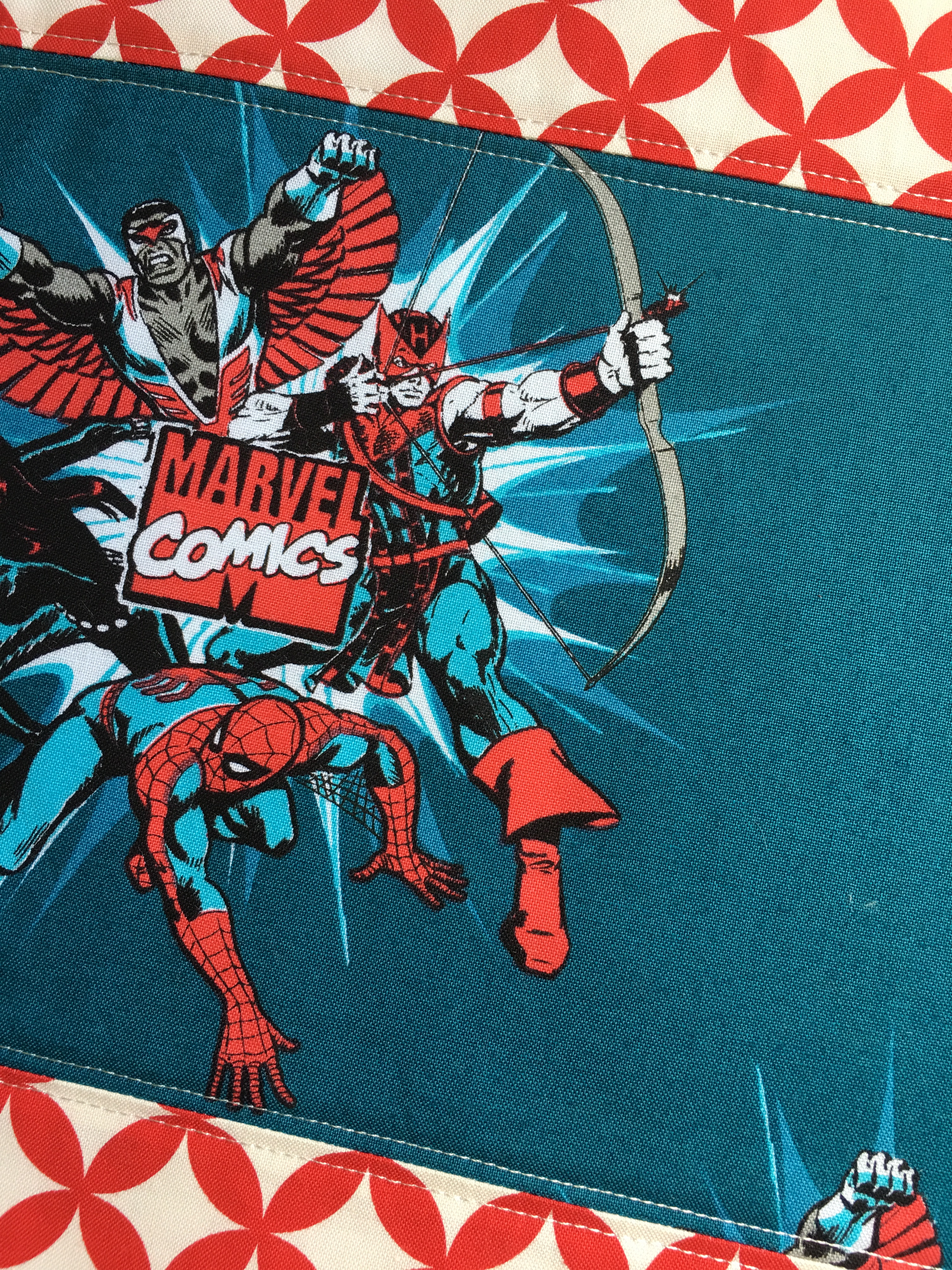 To finish the composition book cover,  follow this tutorial.  I omitted the button closure.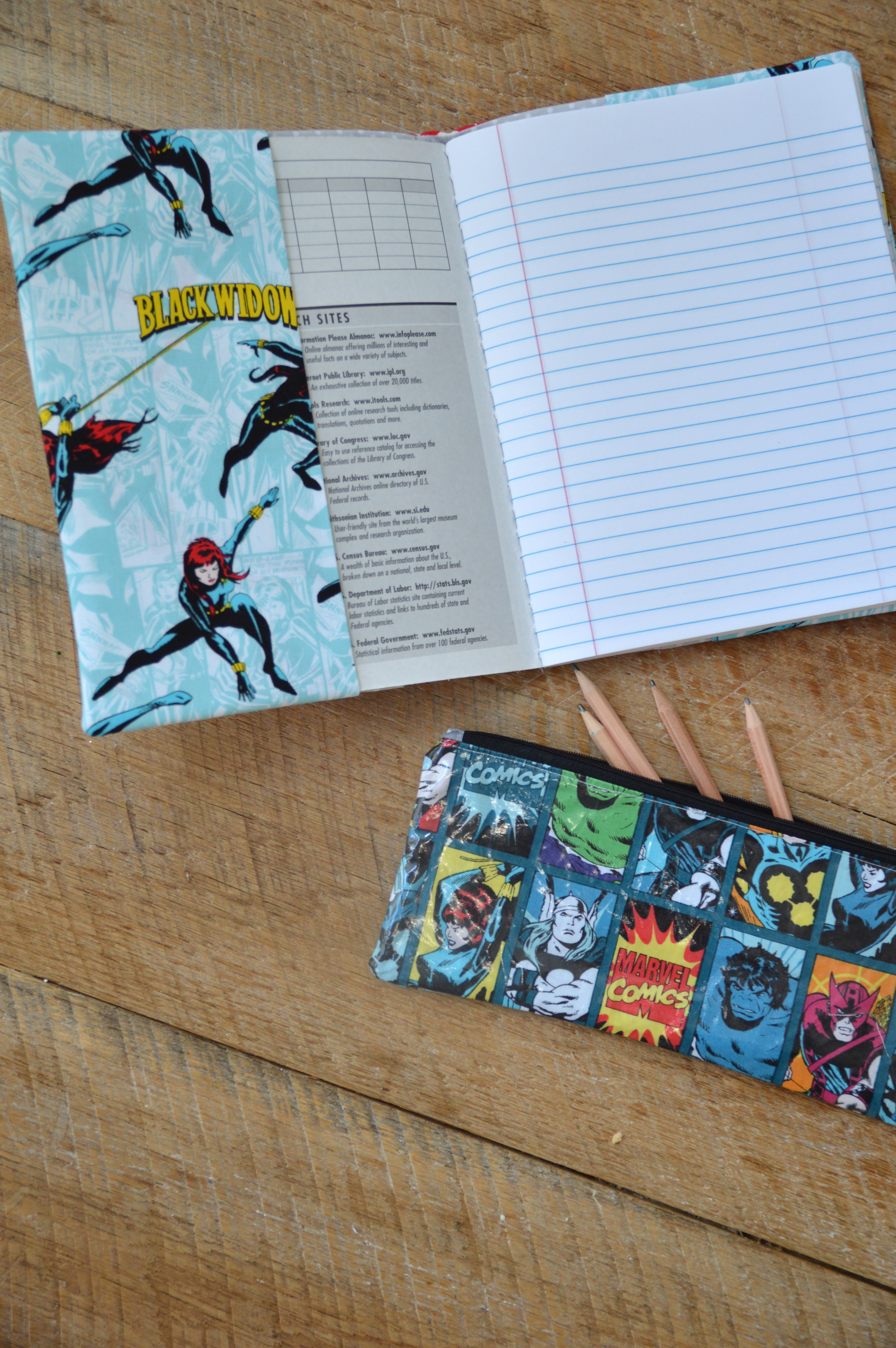 The book tucks easily inside the cover.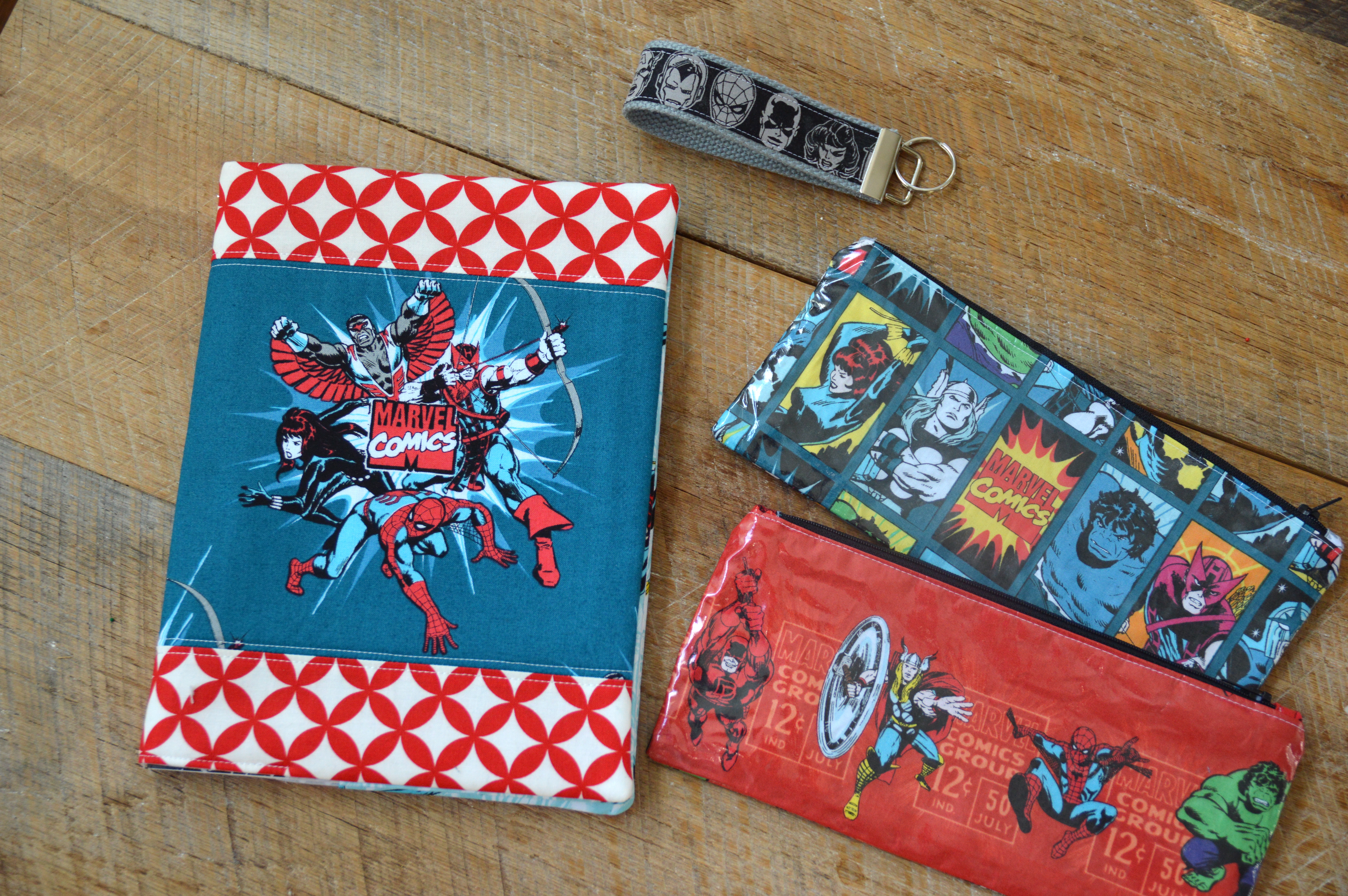 It's the perfect addition to my collection of Marvel fabric items!!!
Save
Save