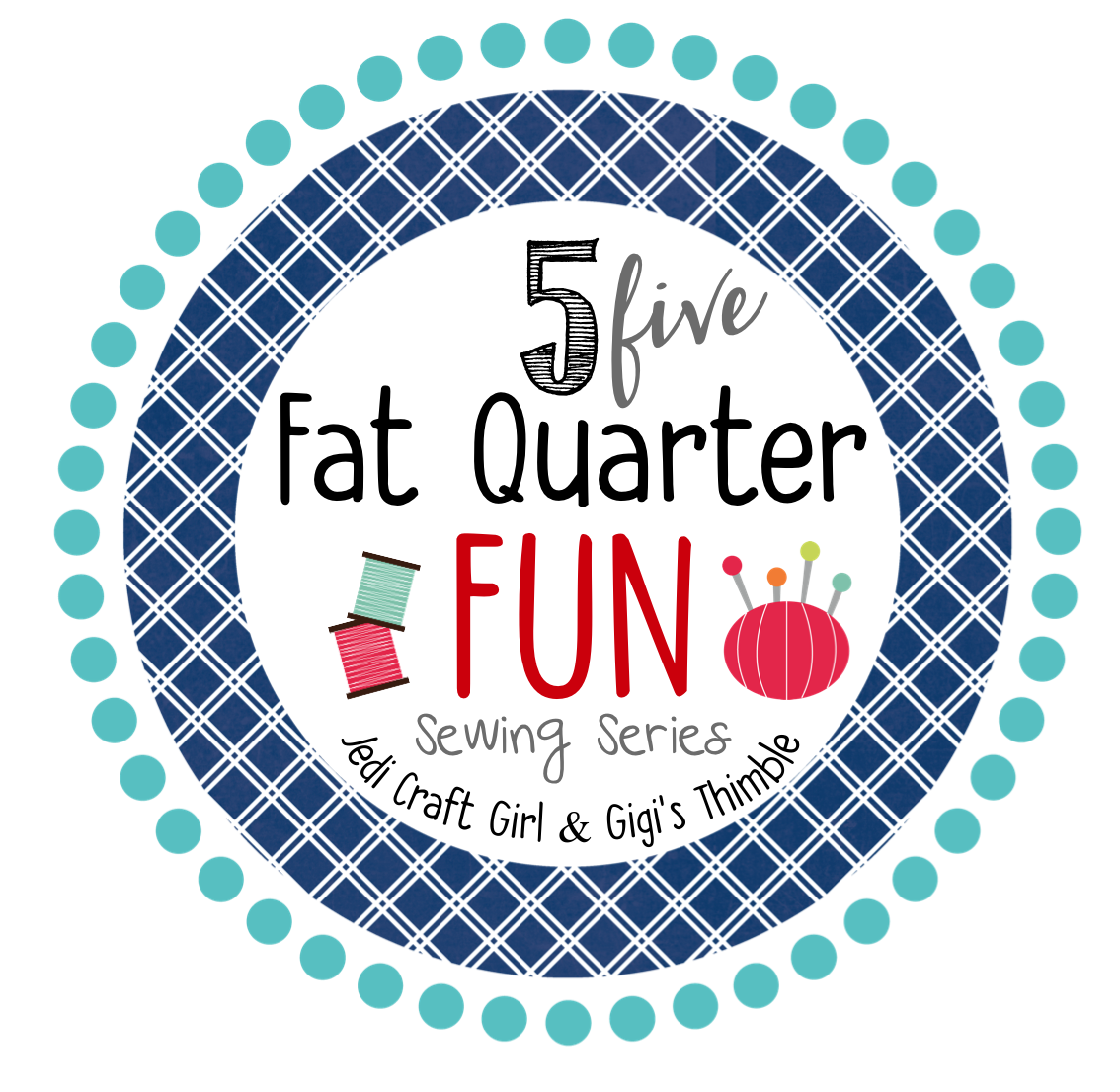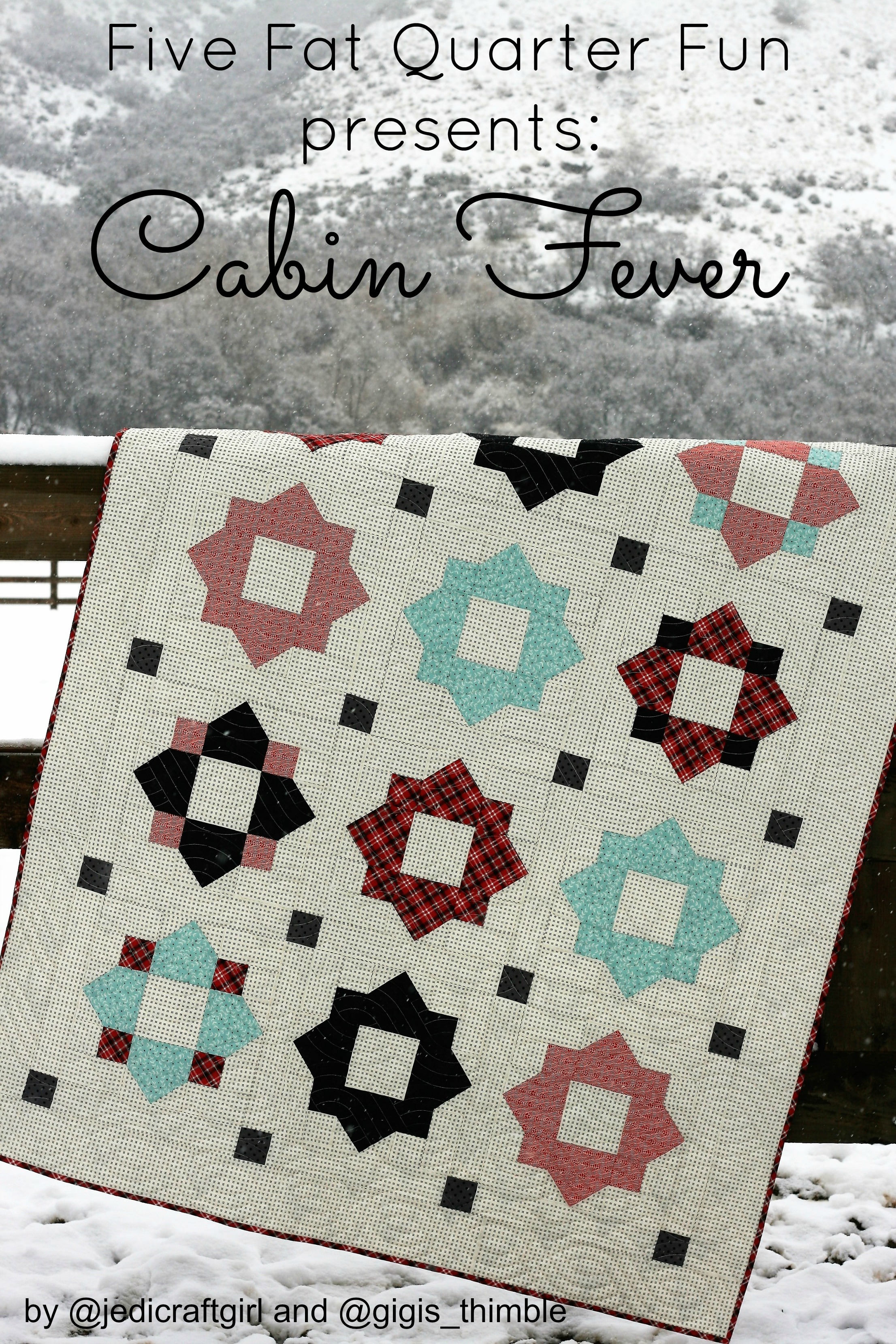 We are super excited to bring you the second edition of 5 Fat Quarter Fun!!!  Amber from Gigi's Thimble and I have been cooped up all January – she lives in the snow and it's been raining every day here in Southern California!  This quilt is the perfect quilt to snuggle with on the couch while you watch the winter weather.  And best of all…..you only need 5 fat quarters and background yardage to get started!!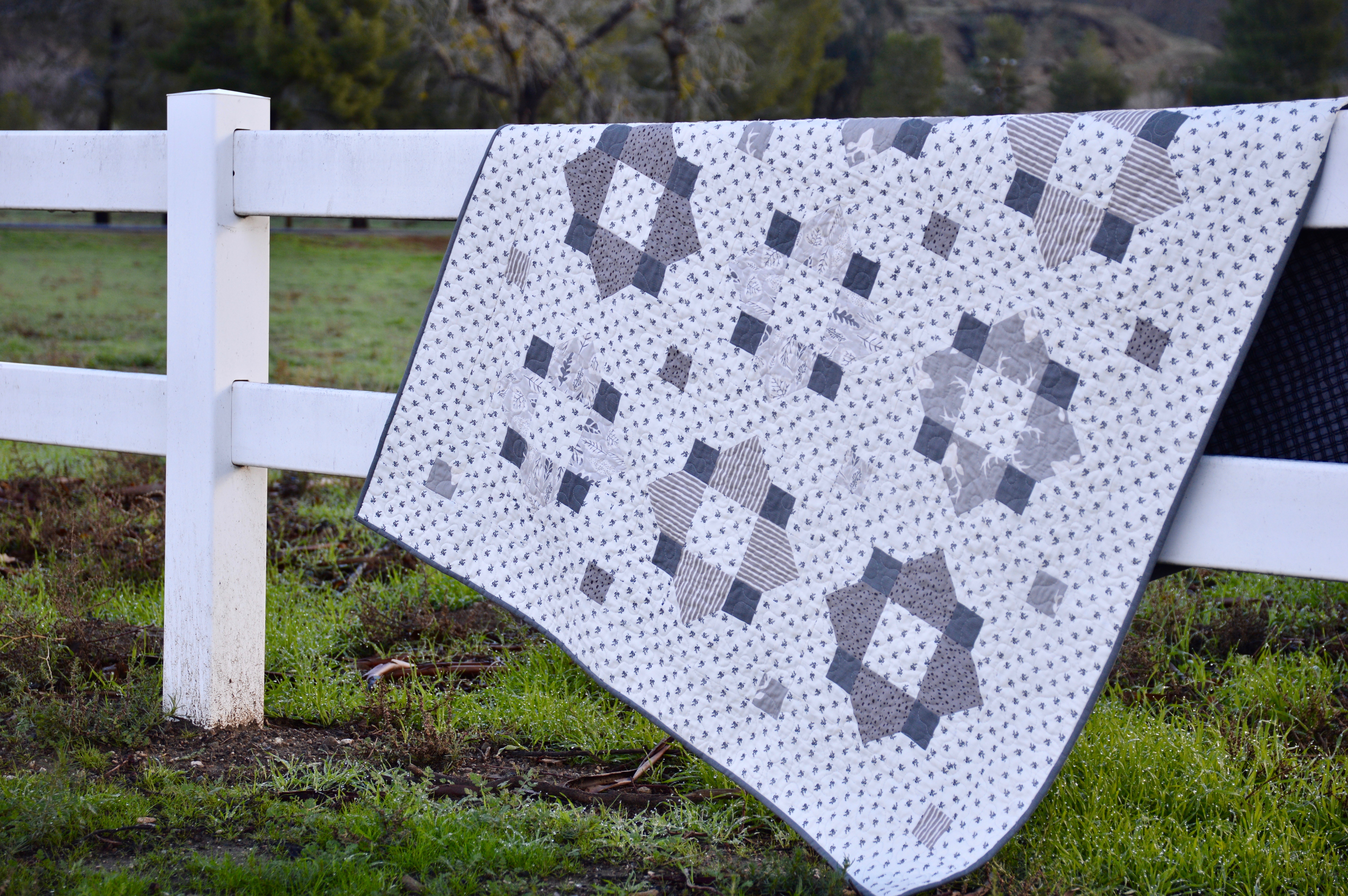 I love how Amber and I used the exact same pattern and our quilts have totally different looks!  So fun!!!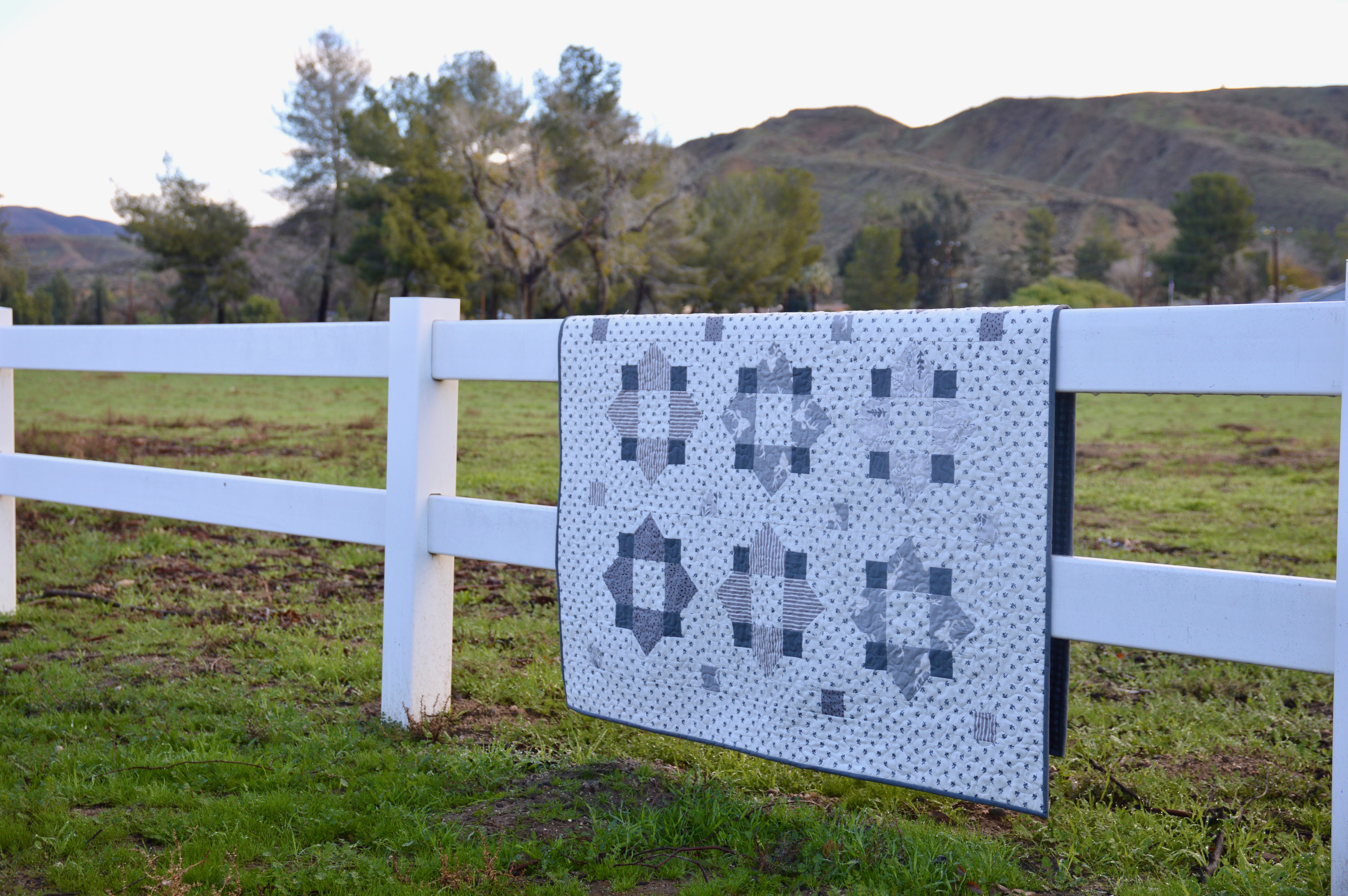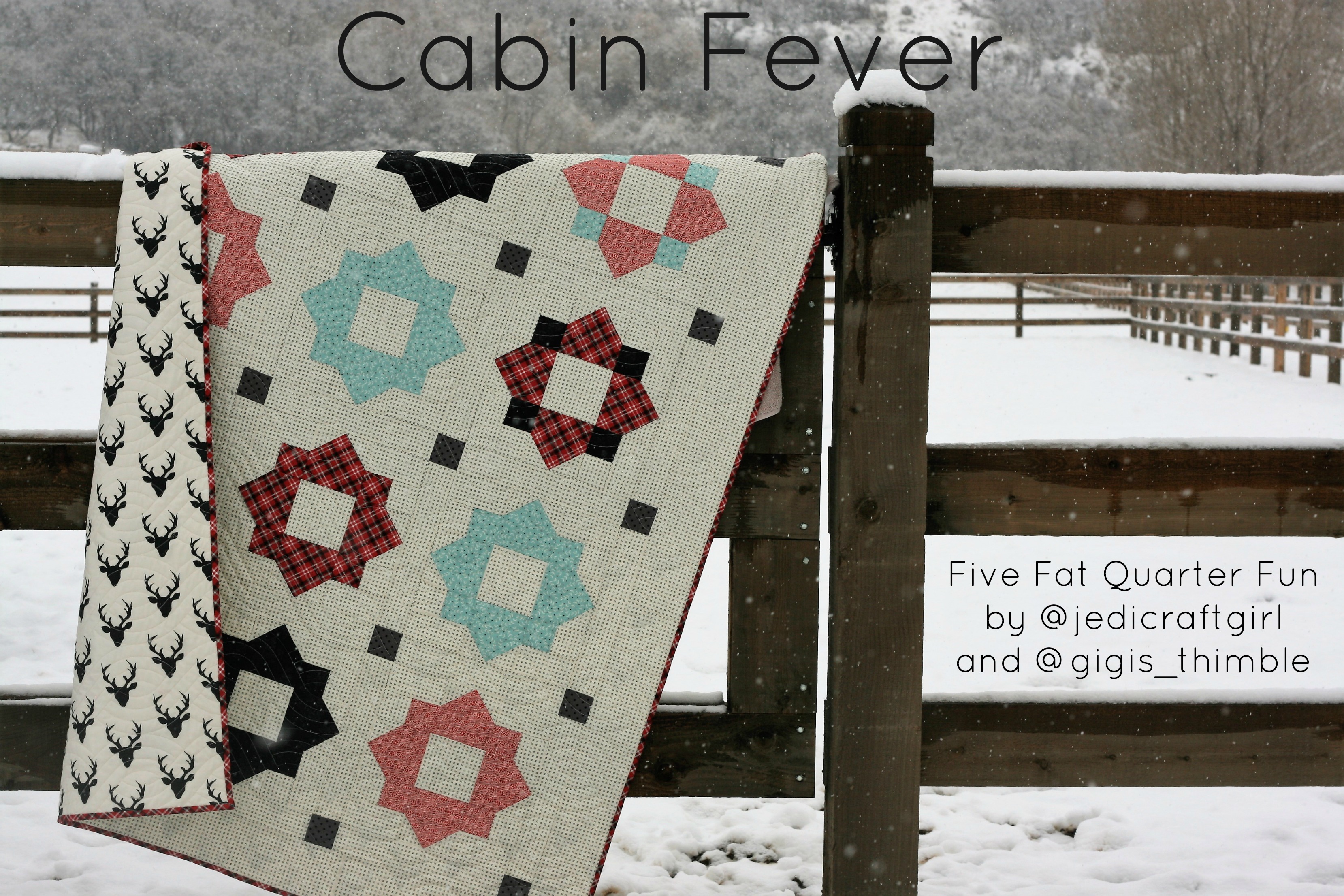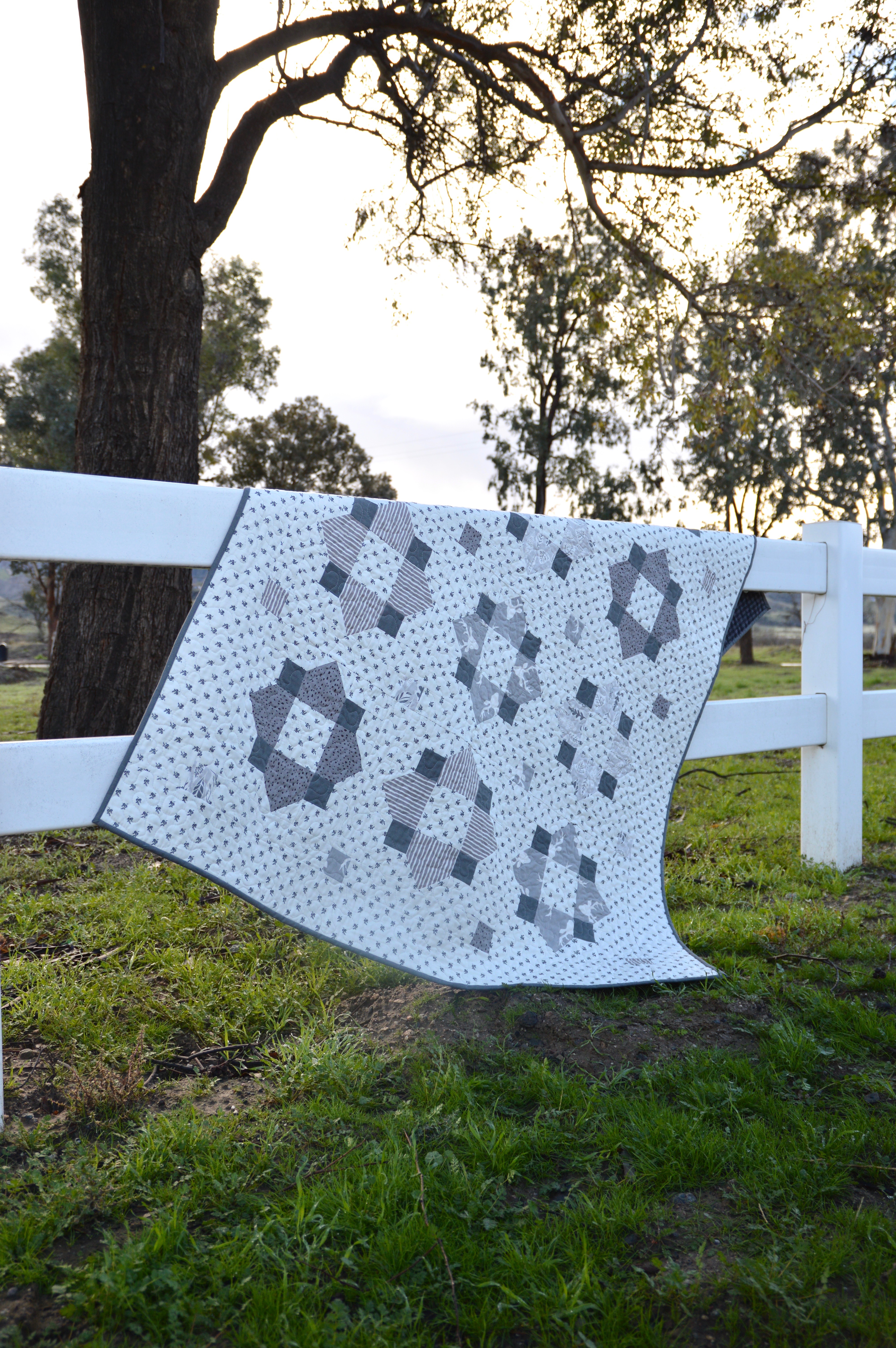 You can download the quilt pattern over on Amber's blog, click HERE.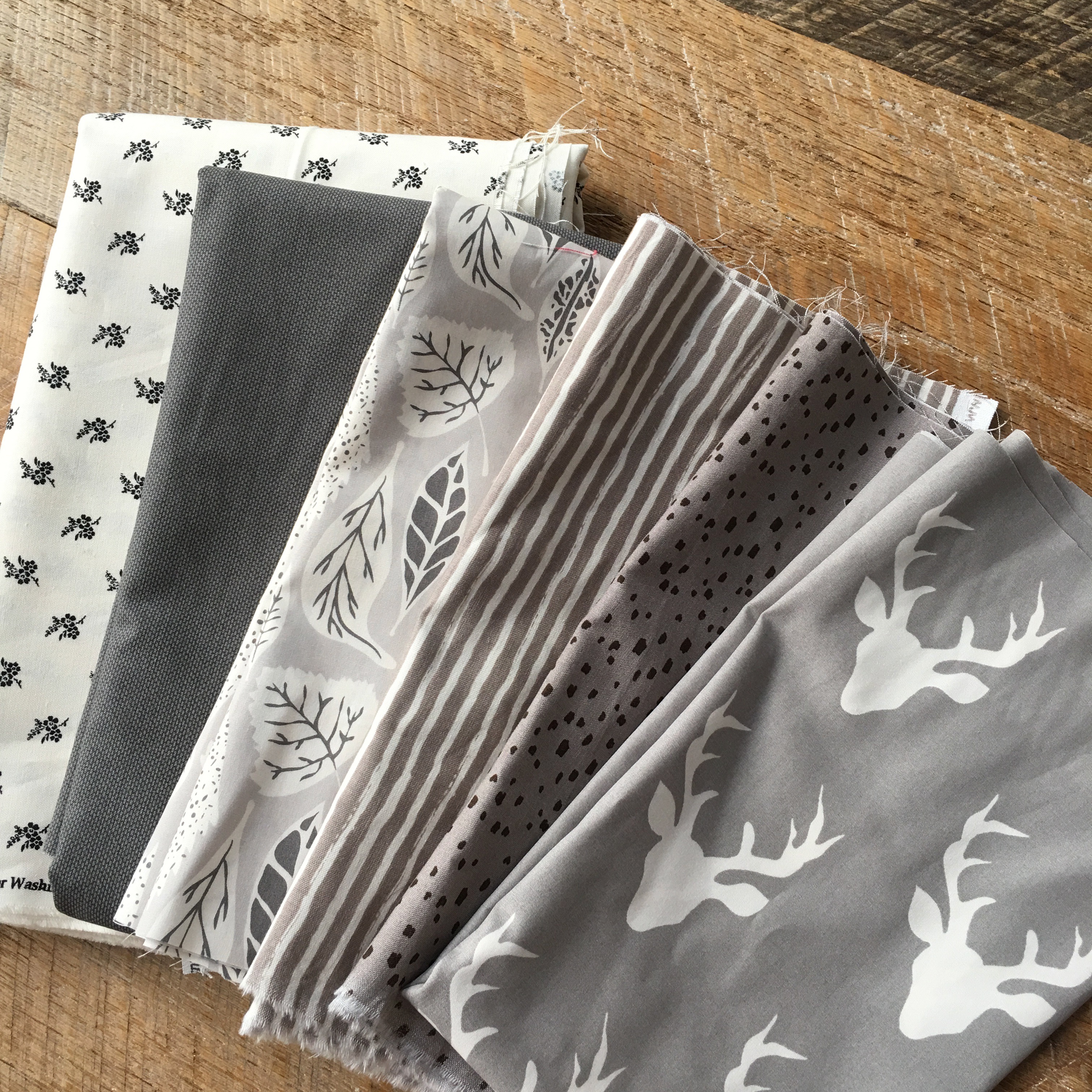 I choose a mixture of wintery grays.  My living room and dining room are decorated farmhouse neutral and all my quilts are bright colors – which means I have zero quilts in my living room (gasp).  This quilt is going to look perfect on my couch with my fur pillows and galvanized buckets!!!  I can't sew fast enough!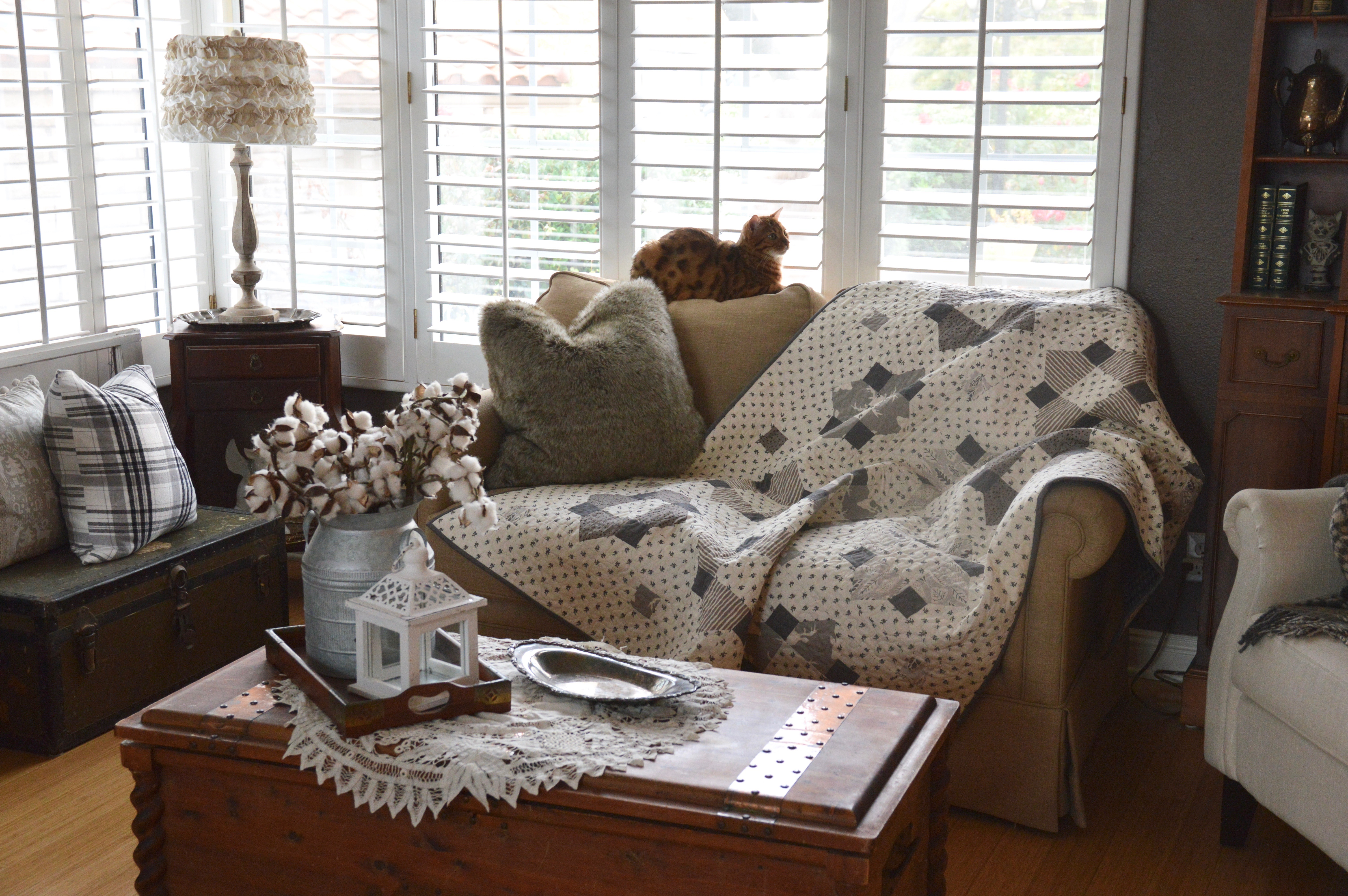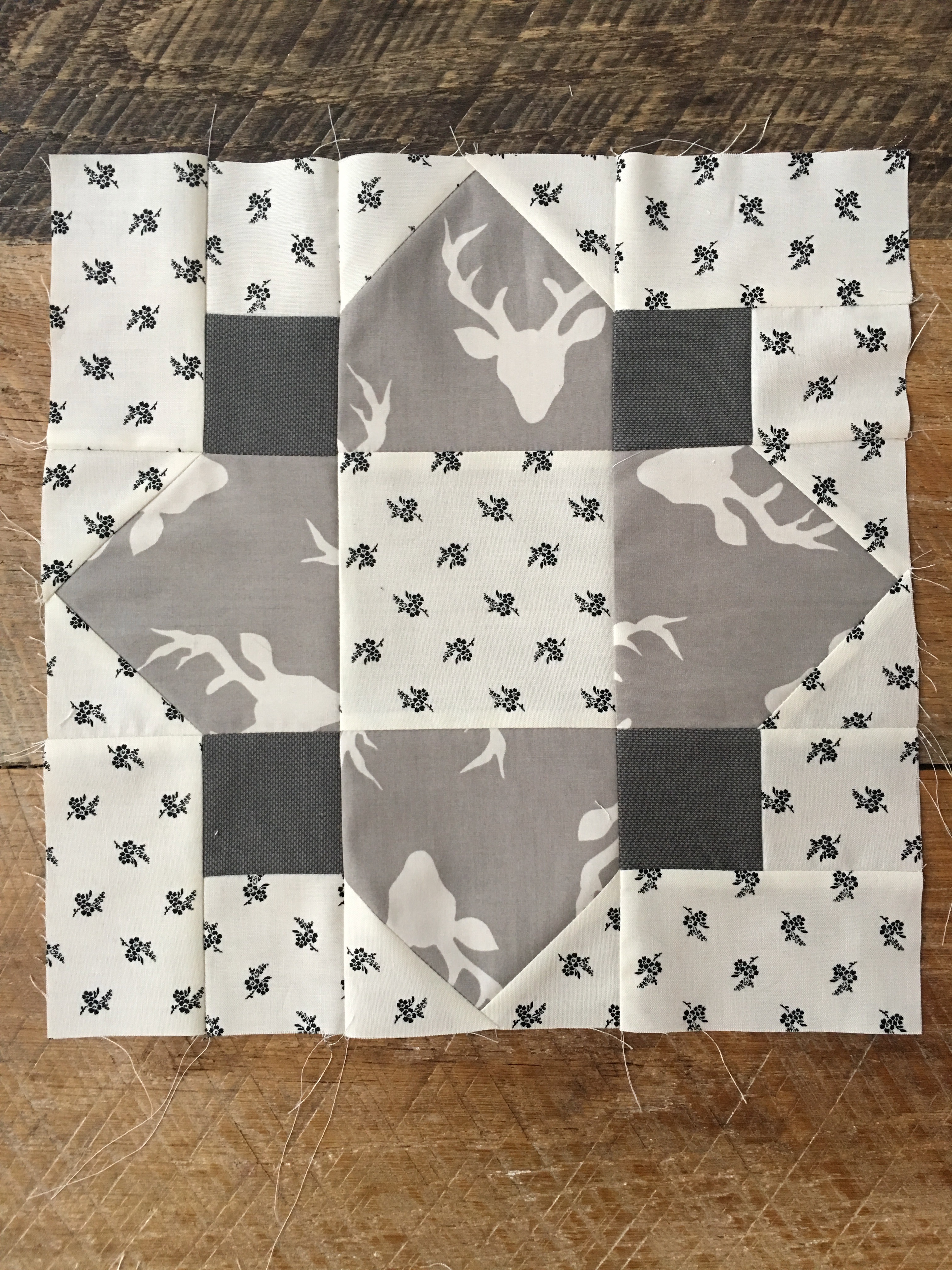 This is such a fun block!  It looks more complicated than it really is!  You can sew them up in a snap!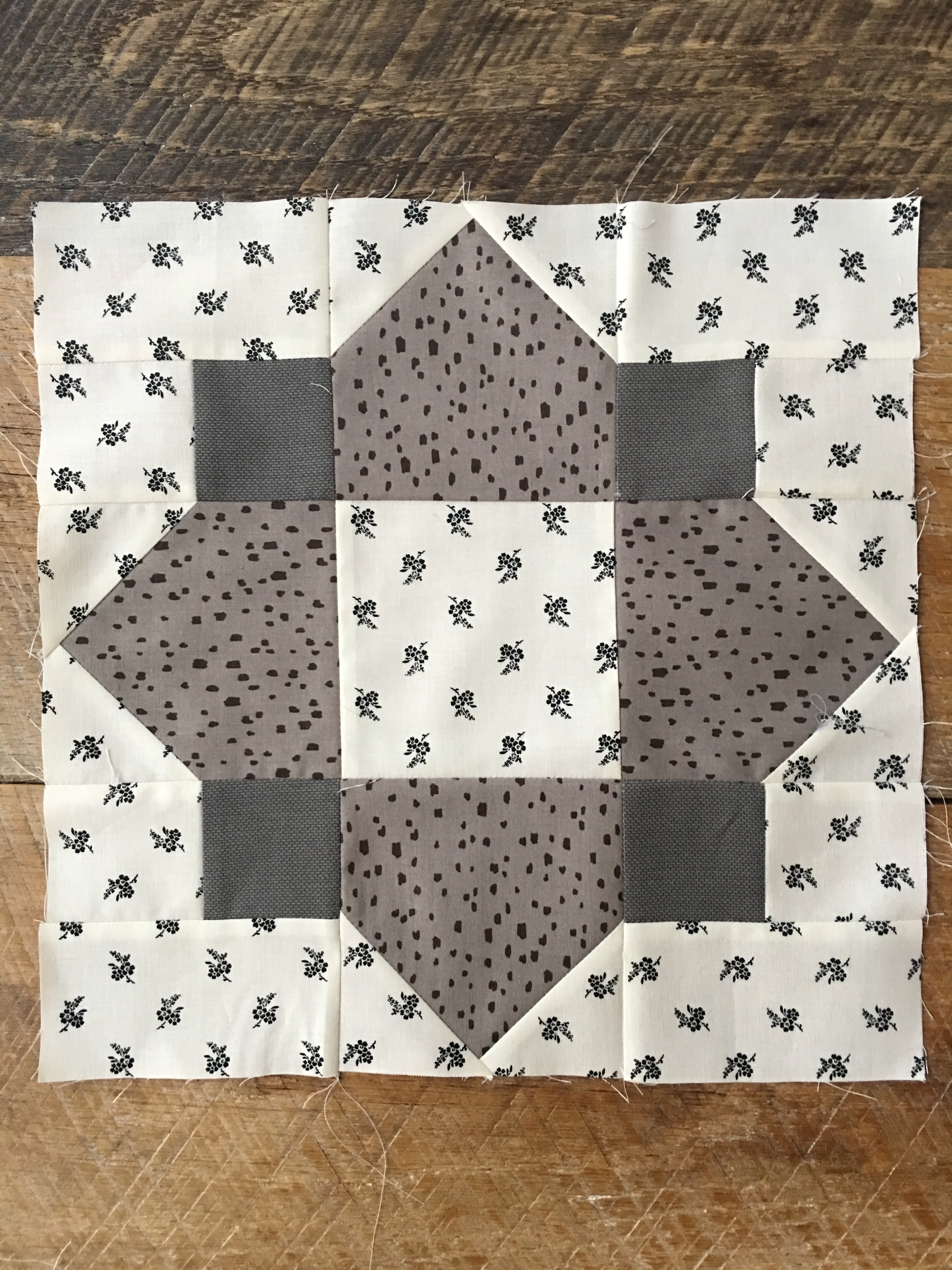 After you sew the 12 blocks you are ready for sashing!!
Now I wish I had a table runner to match!!!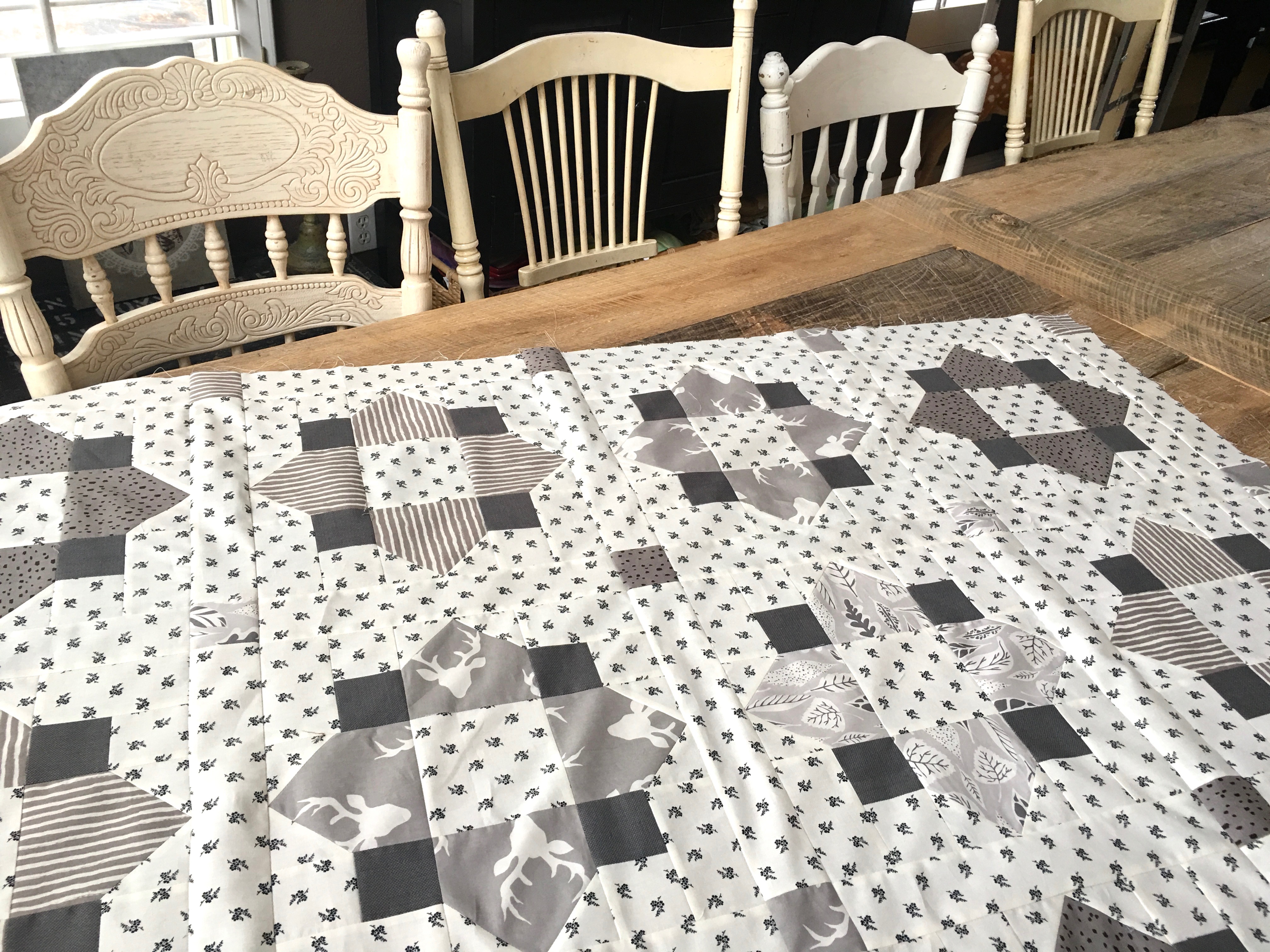 I quilted this myself – which is never my favorite but I did it!  I chose a black and gray plaid flannel for the back and quilted meandering lines all over.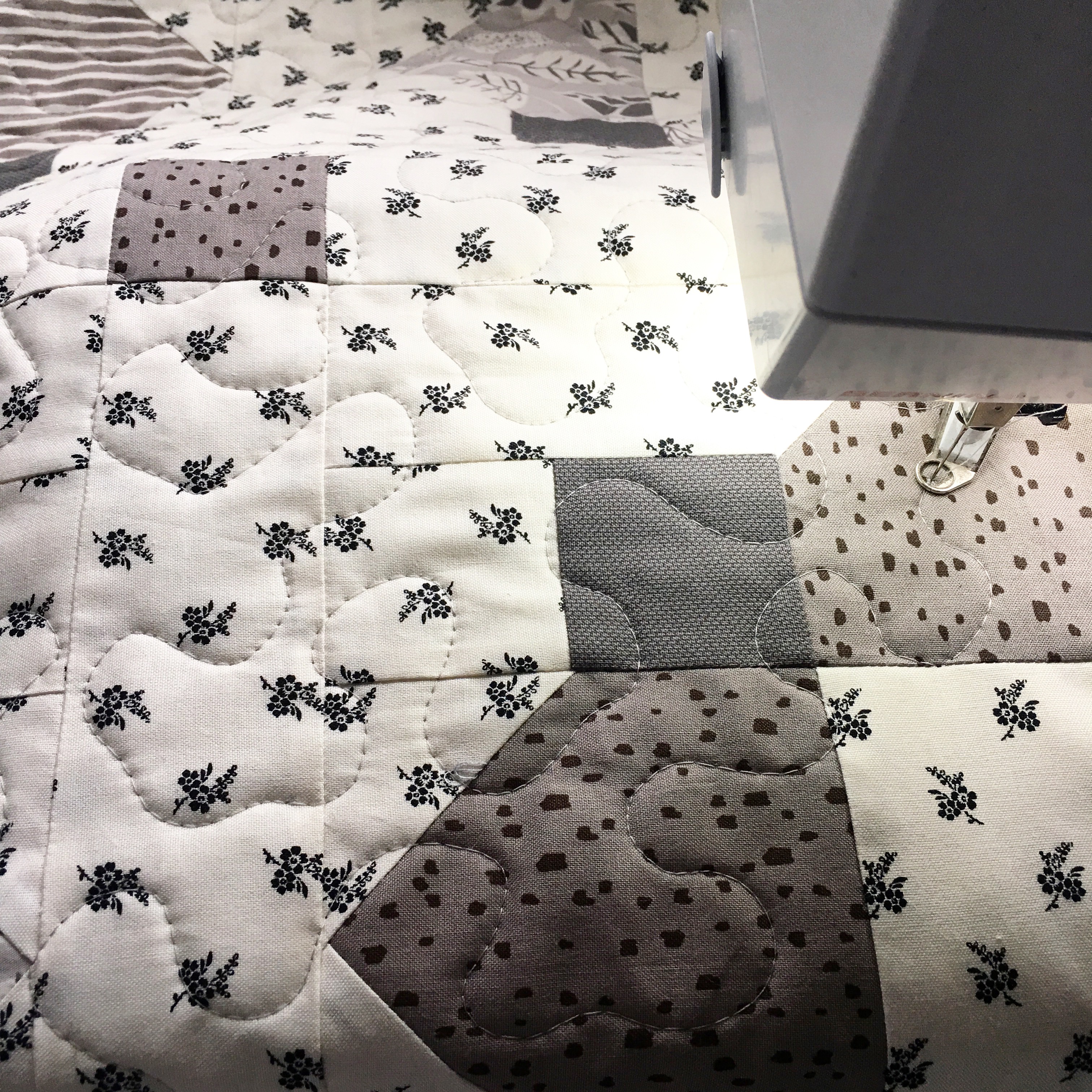 I stayed up late with my little helper binding because I am super exited to get it finished!!!!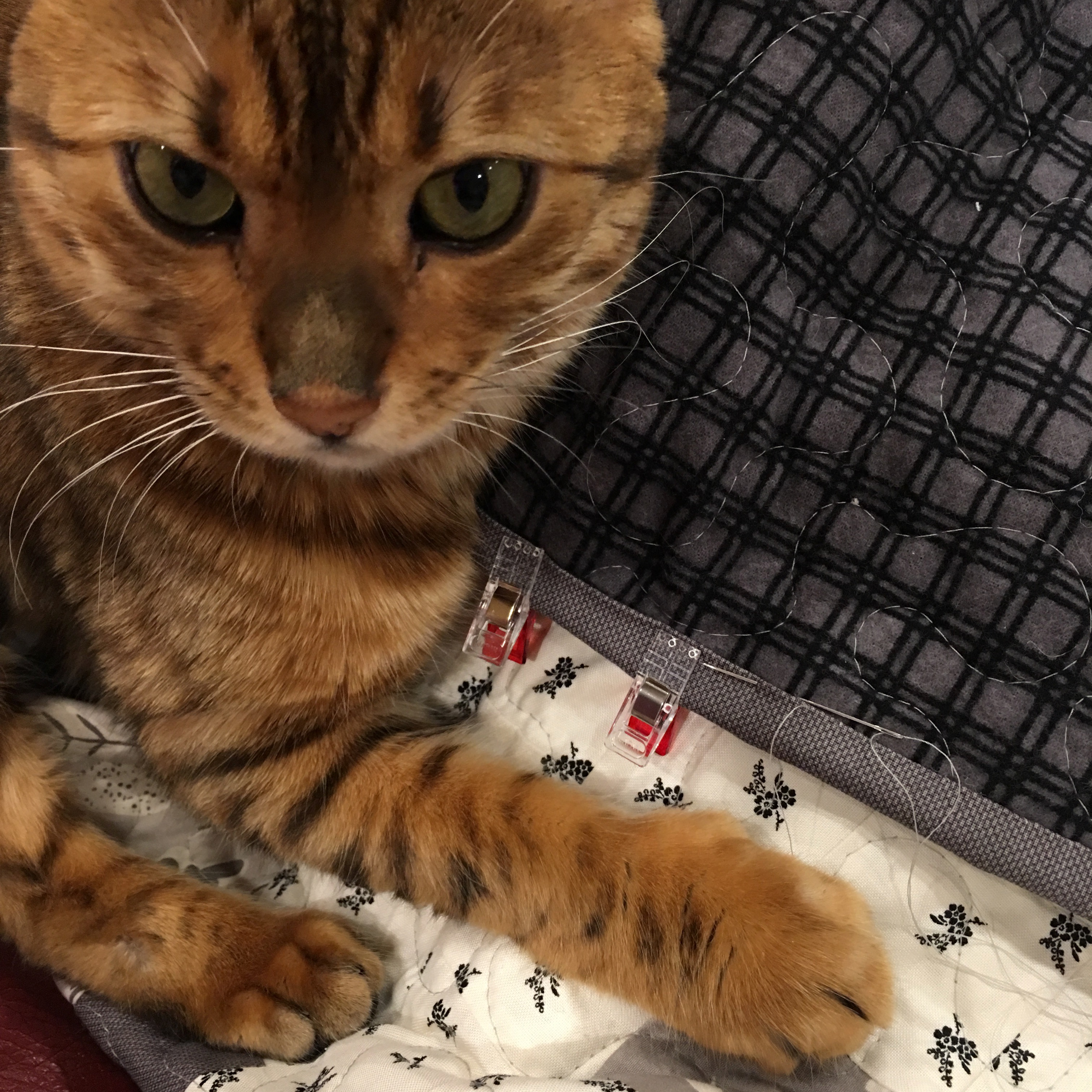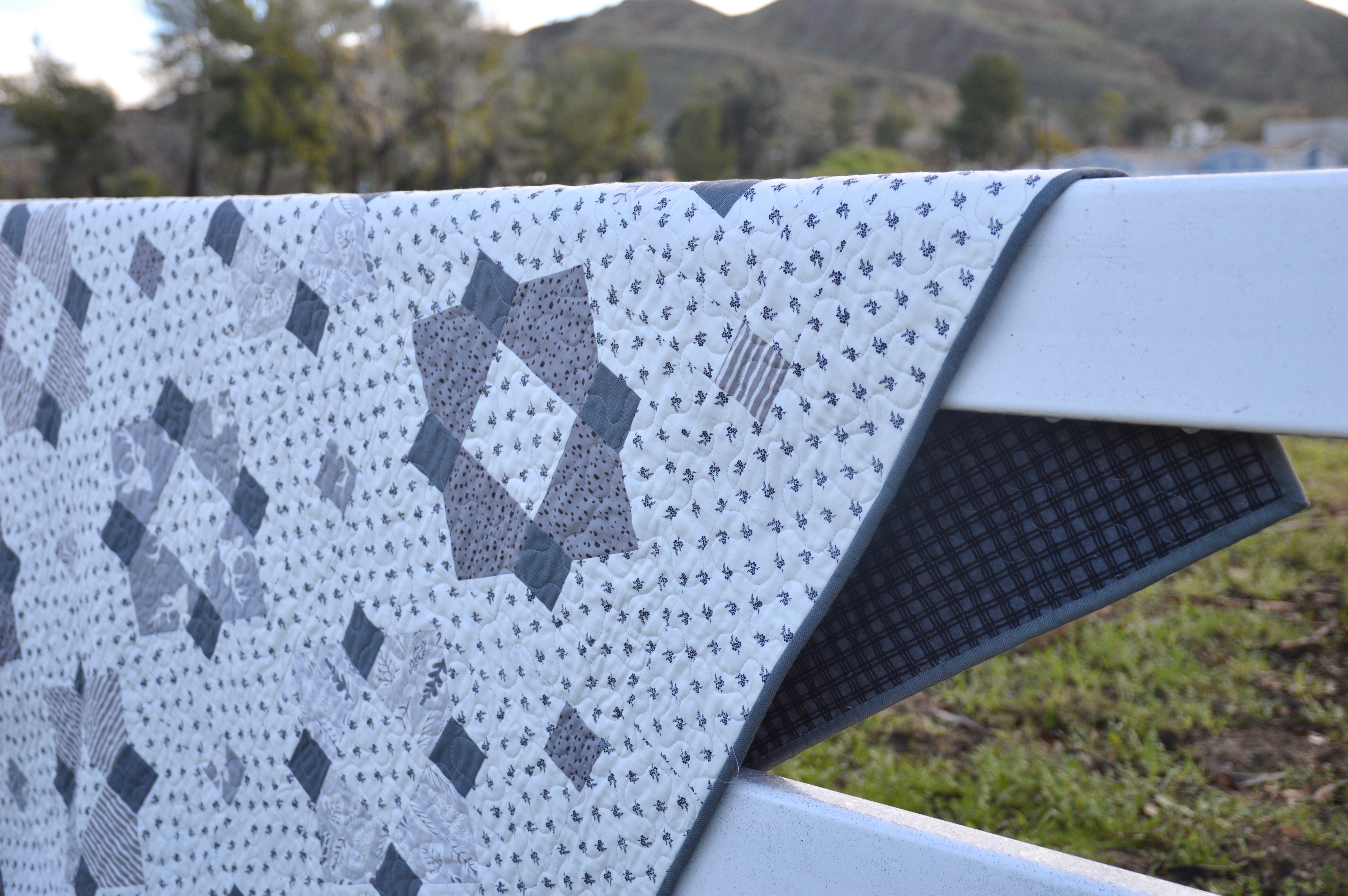 I LOVE how it looks in my living room!  I don't think I need tons of neutral quilts in my life but this one is a perfect fit!!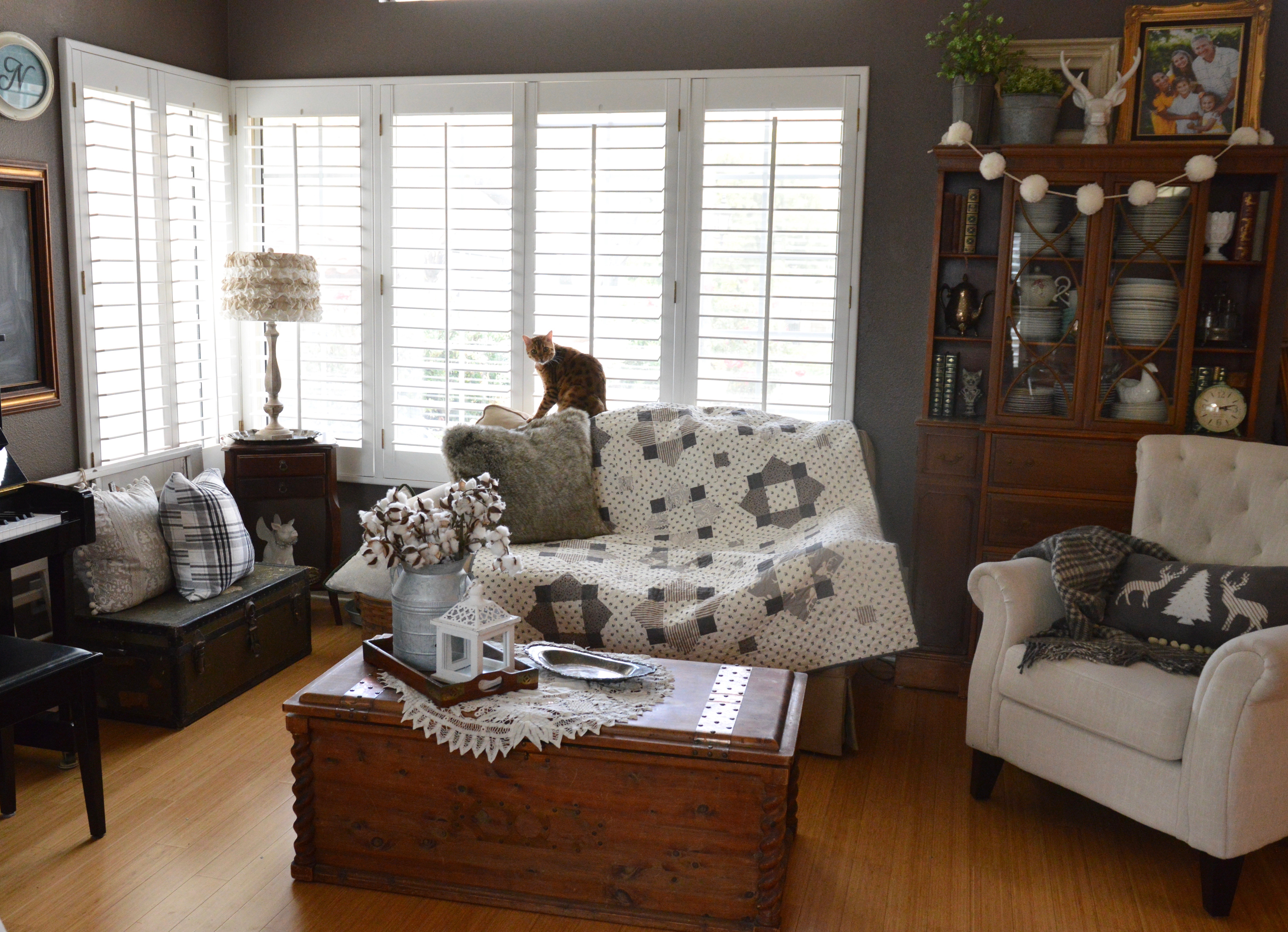 Mufasa loves it too!!!