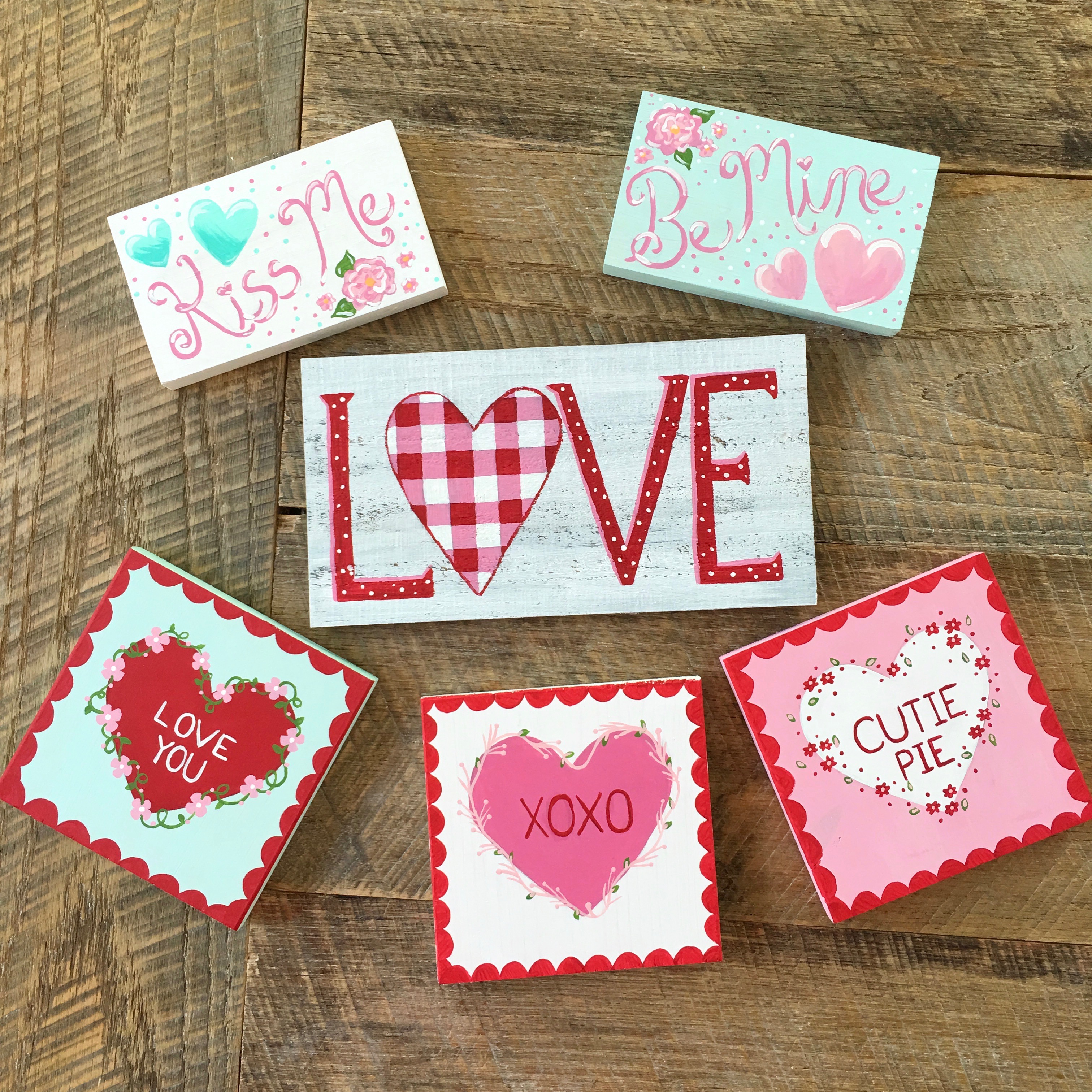 I'm giving my daughter a little shout out today on my blog!  She has just finished stocking her Etsy shop with these adorable vintage-inspired wood signs.  I'm hoping she will make me a set if she's not too busy!  You can check out her art by visiting her Etsy shop, EllaSketchArt.  All the items are hand painted by her and all the money she earns is going toward her first year of college next year!!  Thanks for being supportive!!!!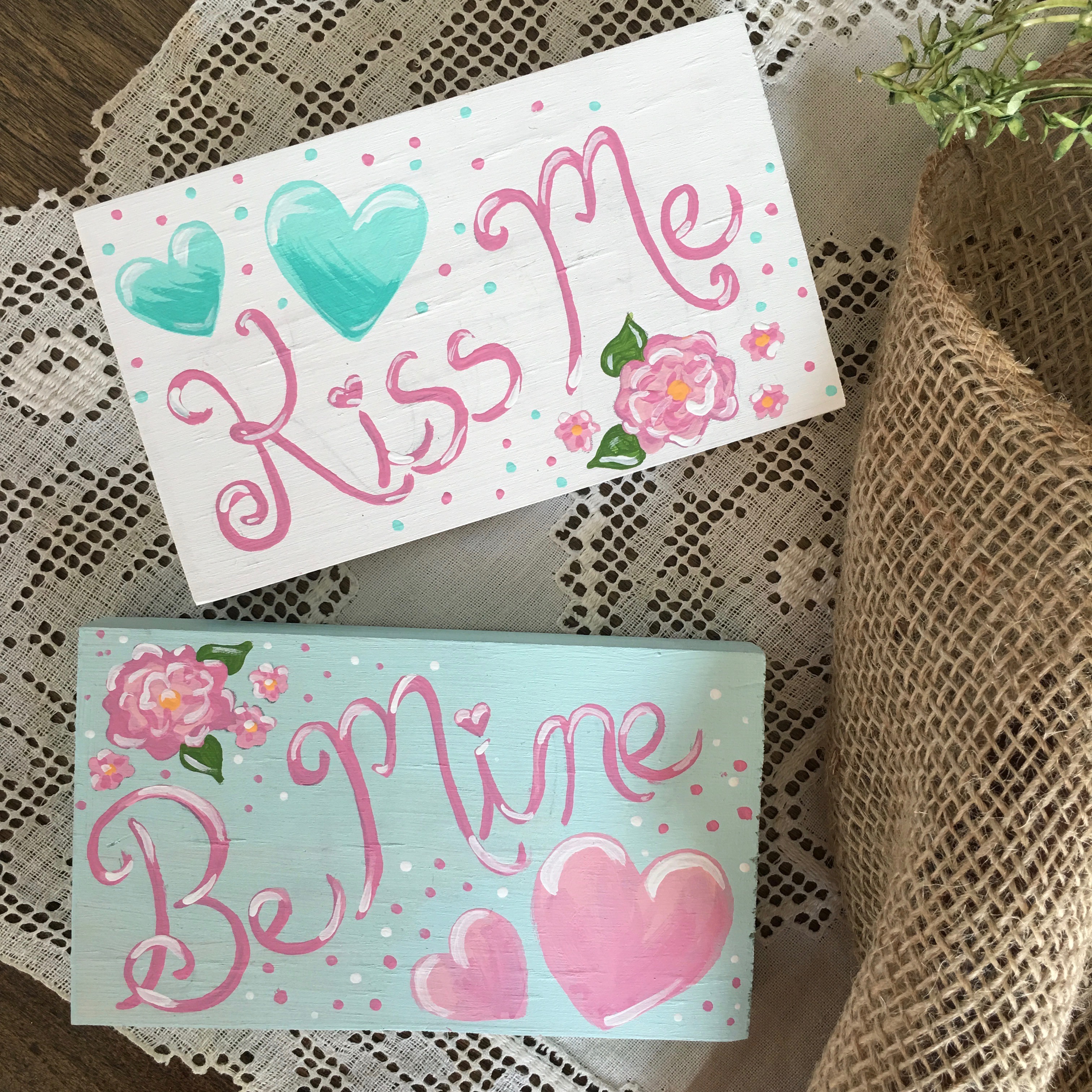 Kiss me and Be Mine signs are 6″ x 3.5″ and stand on their own.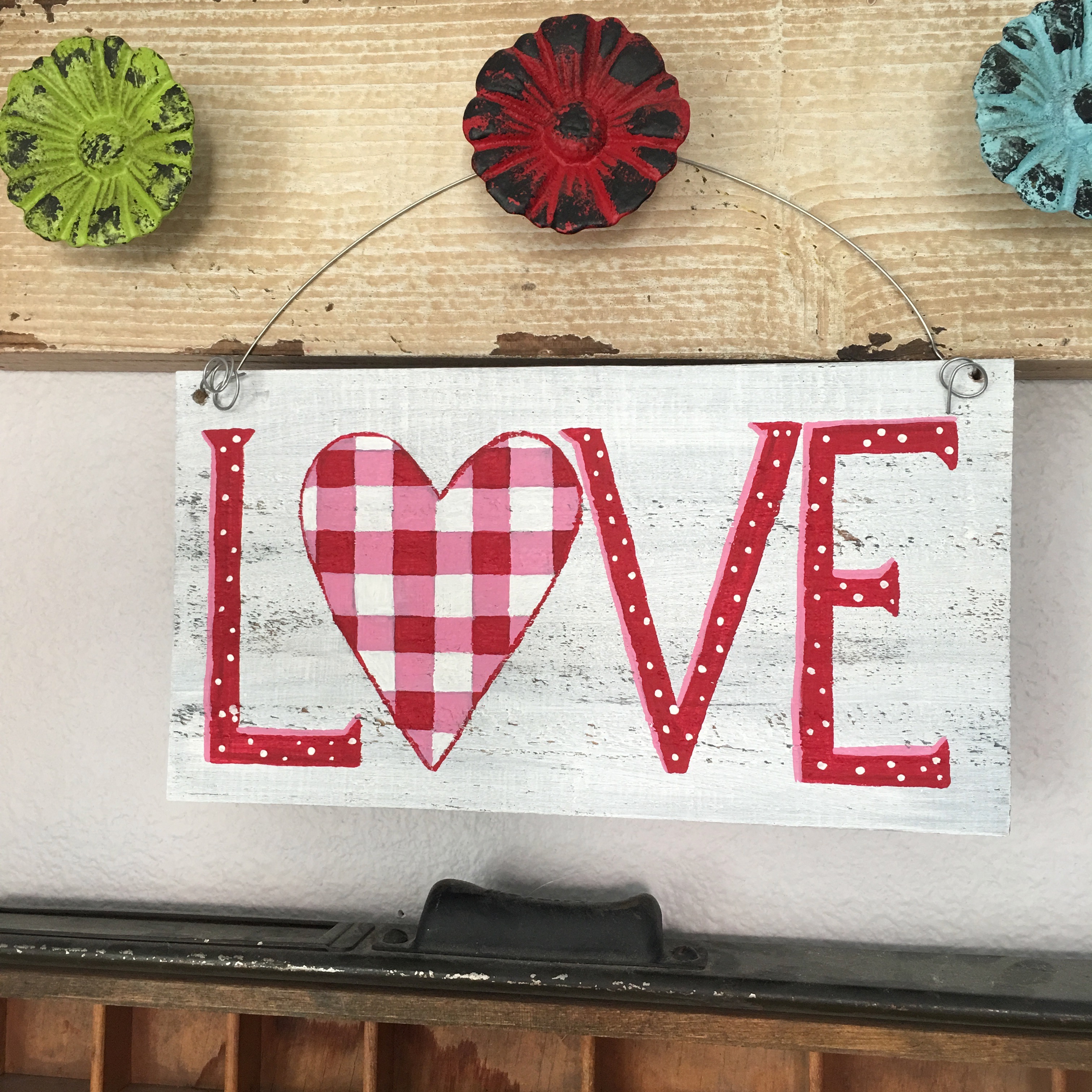 This gingham love sign is painted on a rustic cedar fence post and measures 10″ x 5″.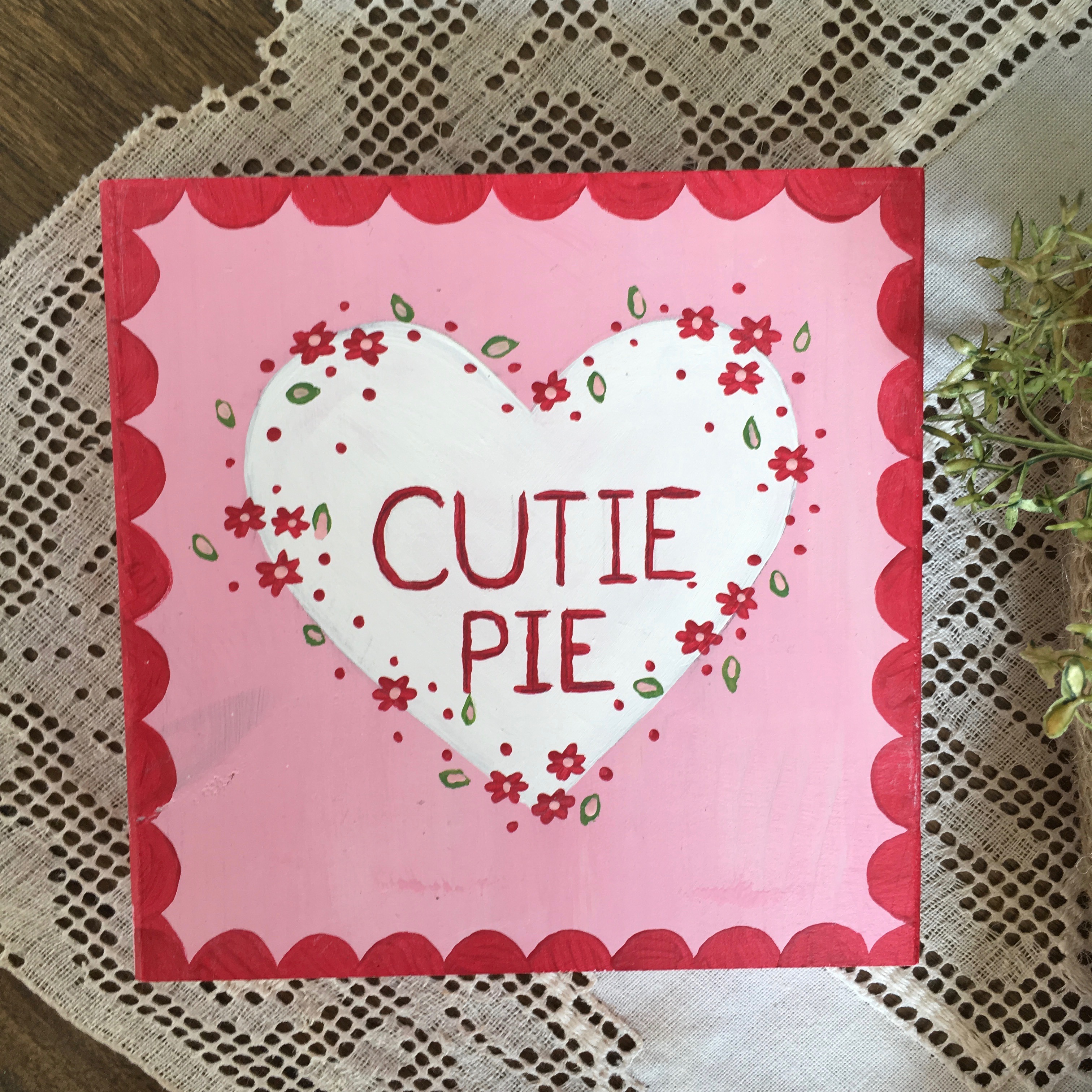 These three conversation heart pieces are cute by themselves or as a set.  Each measures 5.5″ square.  I love each different design!!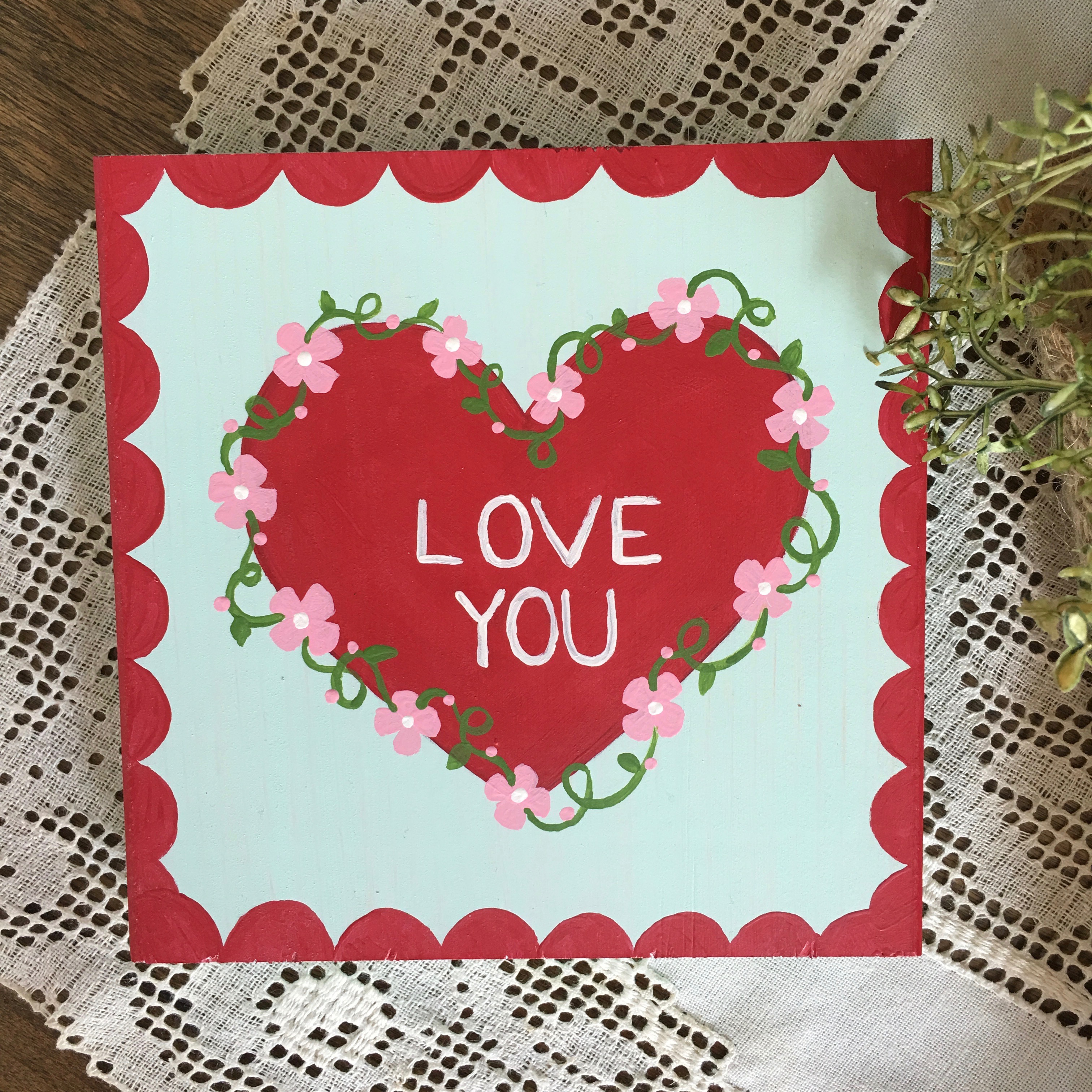 She also takes custom orders if you have something specific in mind 🙂