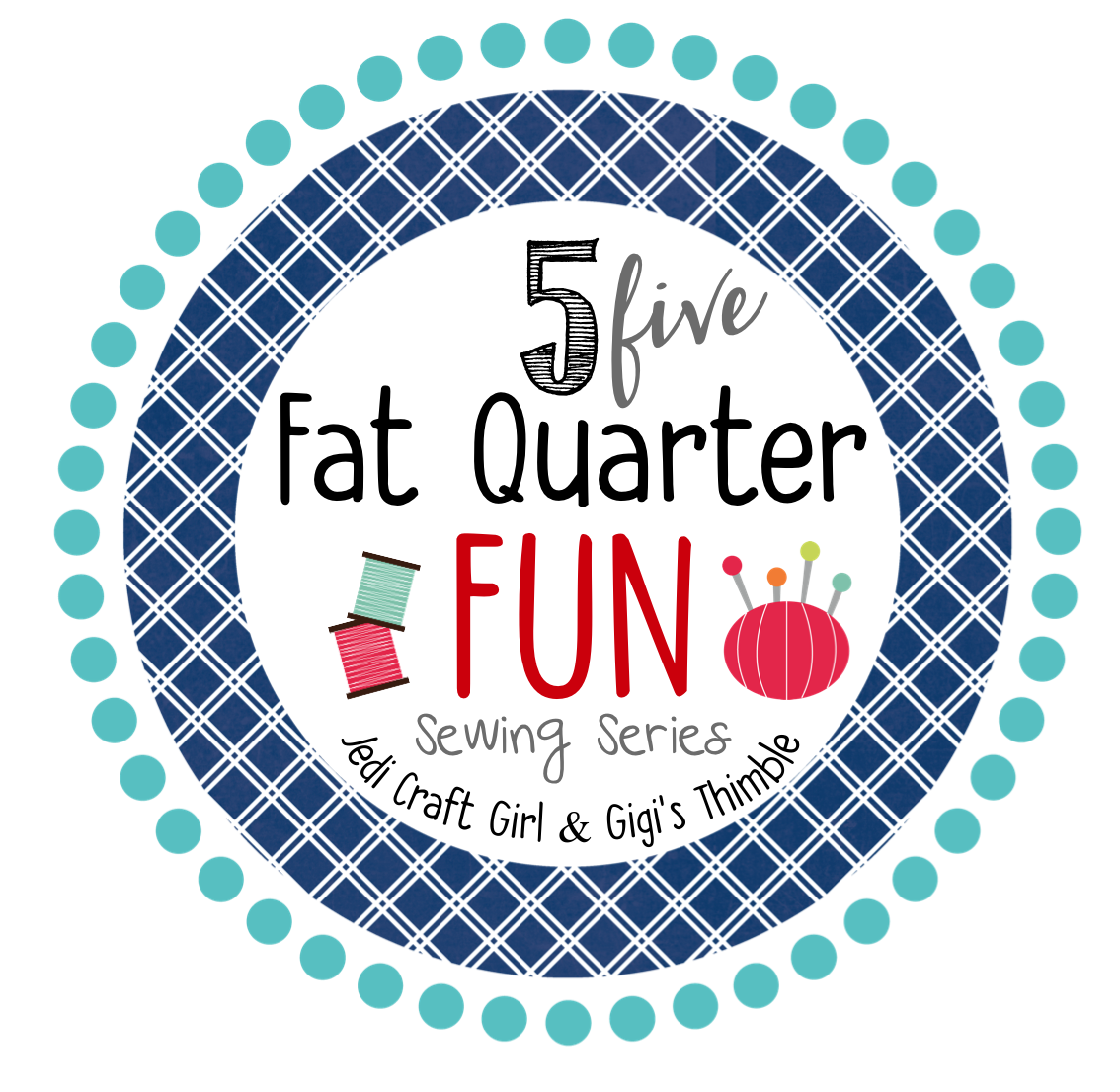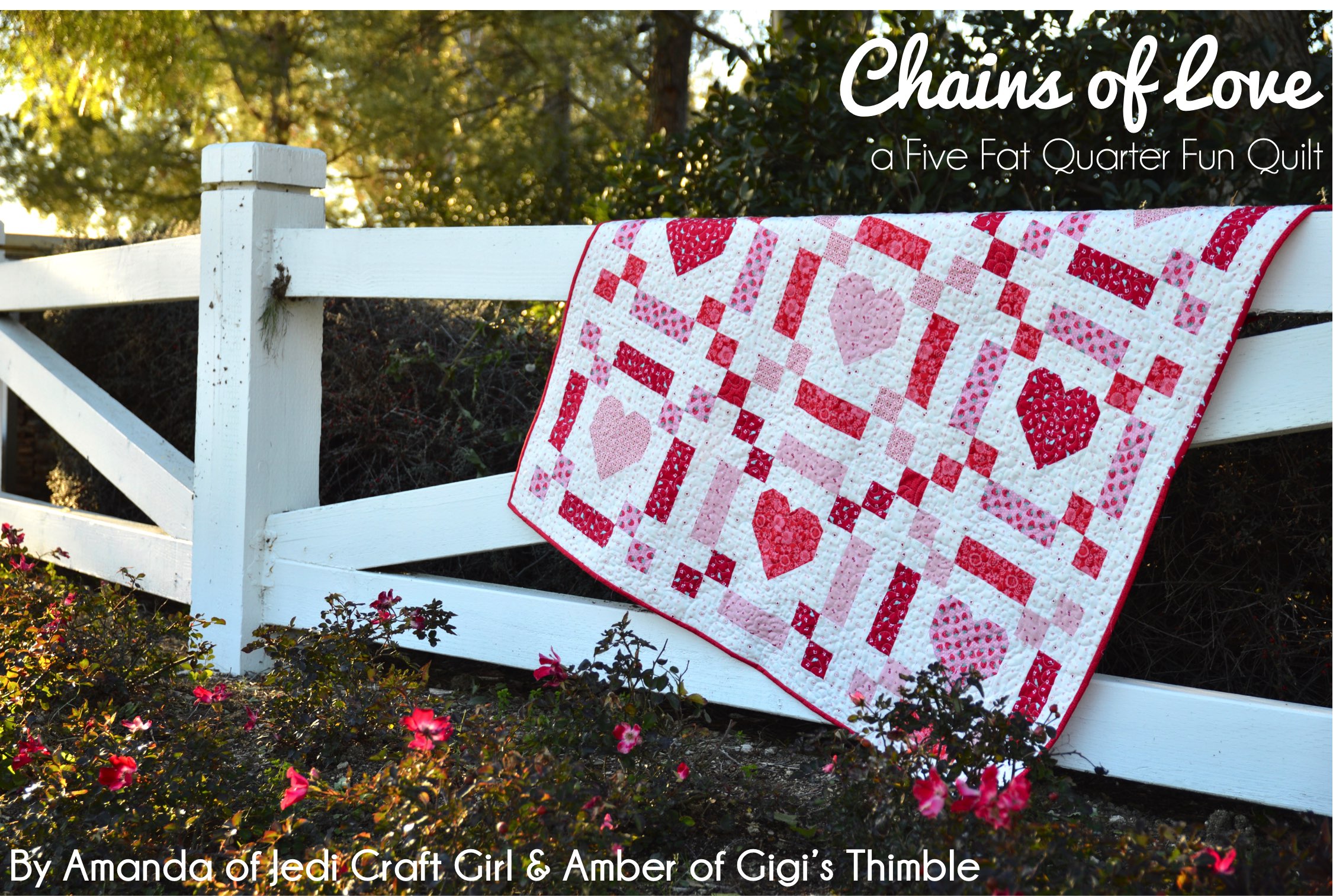 Amber and I are SUPER EXCITED to bring you our 3rd 5 Fat Quarter Fun Quilt – and this one is our Valentine's edition!!!!  We can't get enough of red and pink and hearts so we pushed the limits on our 5 fat quarters and came up with this!!!!  It's a 50″ square quilt with an Irish Chain style and pieced hearts in the center.  And of course we were listening to Erasure the whole time we were sewing!!! hahahah 🙂
Here is Amber's version, you can read all about it on her blog.  I love her Moda fabric choice!!!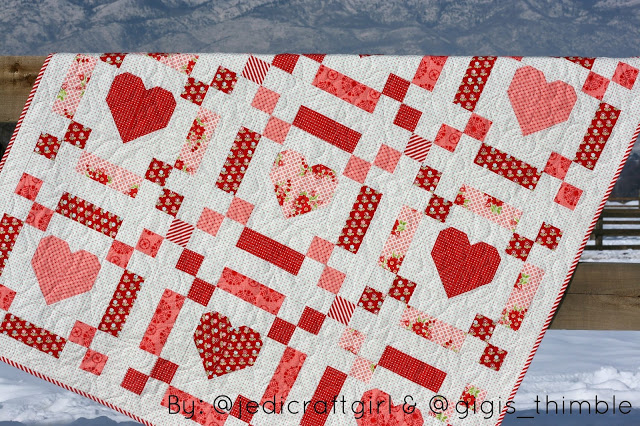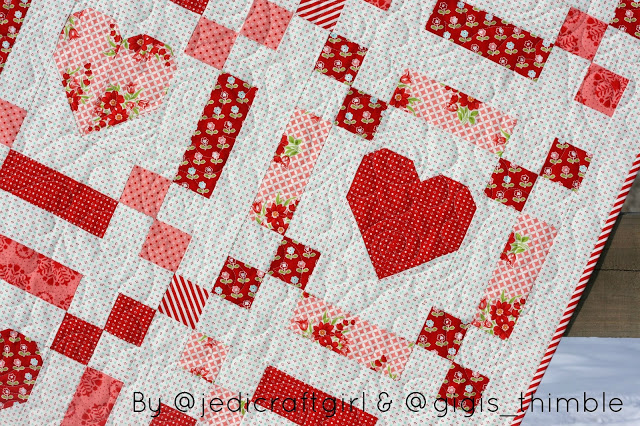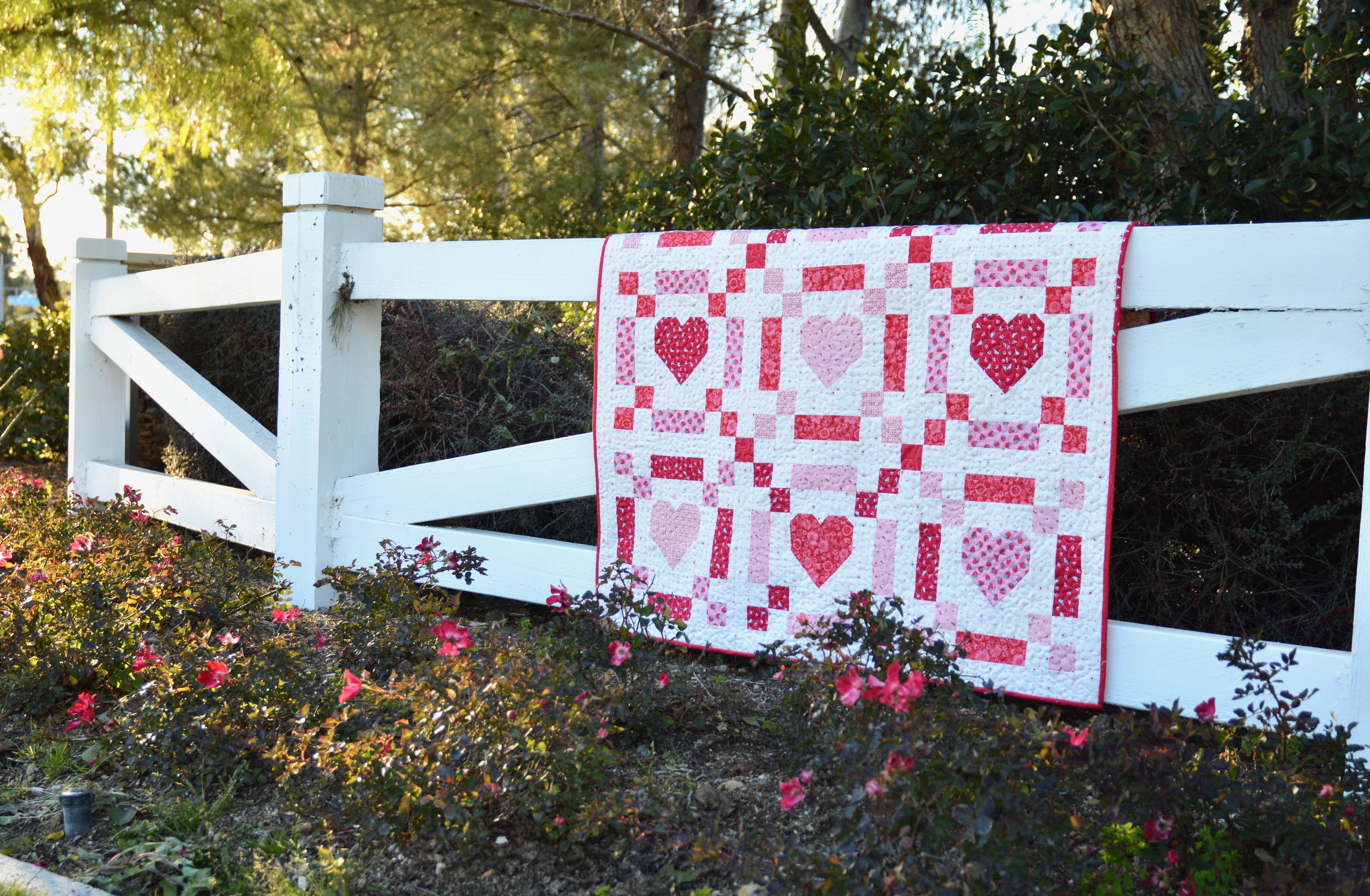 I am so thrilled to have a new quilt to hang in the family room!  And it fits perfectly!!!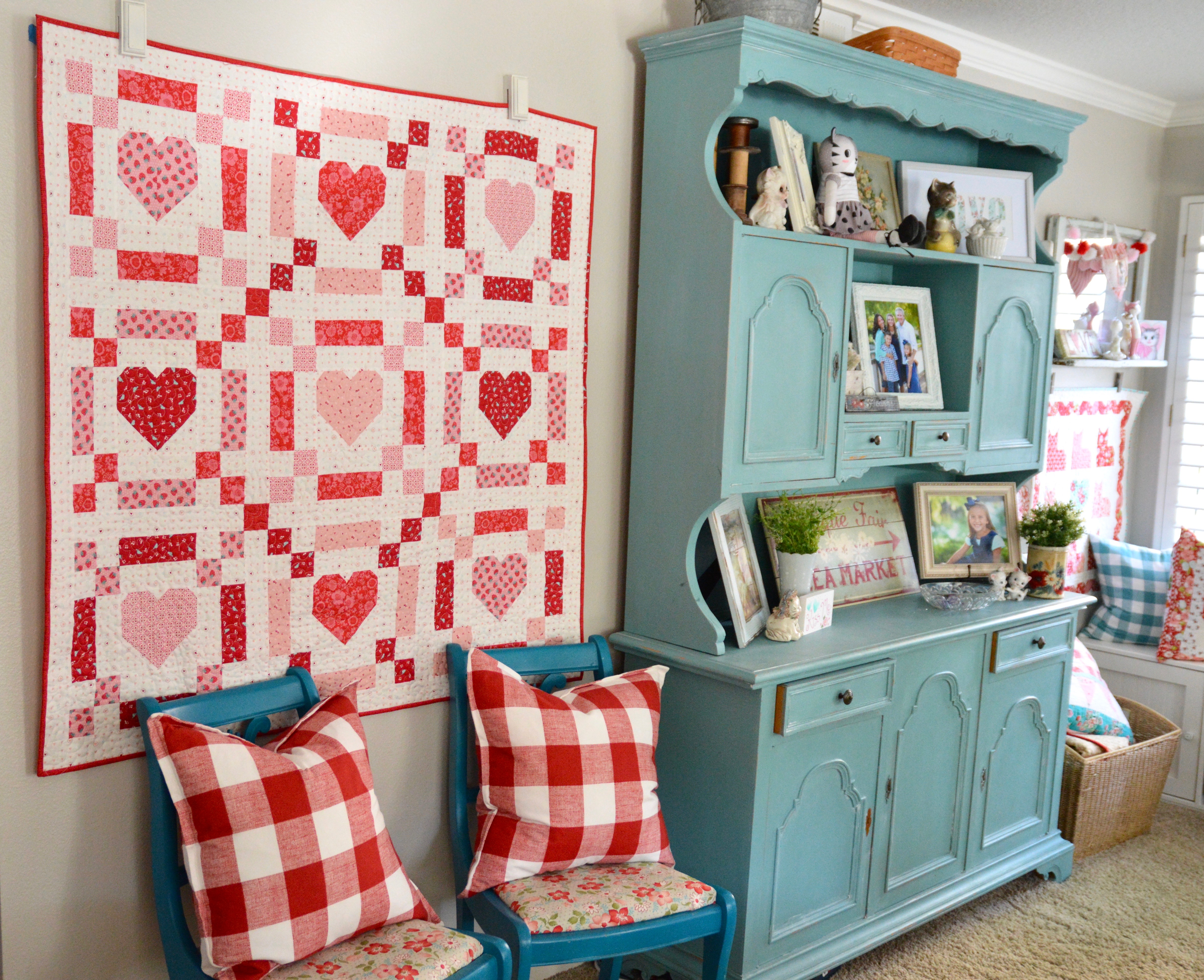 Fabric Requirements
2 red fat quarters (non directional)
3 pink fat quarters (non directional)
2 yards background fabric
3 ½ yards backing fabric
½ yard binding fabric
(4) Additional red 2 ½" squares for sashing – can cut from your binding fabric if it matches
NOTE:  Make sure your fat quarter measure 21″ in length.  You need every inch possible out of the fat quarters and they have to be cut a certain way.  
So be sure to read all instructions first.  Don't square up the fat quarters and only cut one at a time.  
You can download the pattern HERE.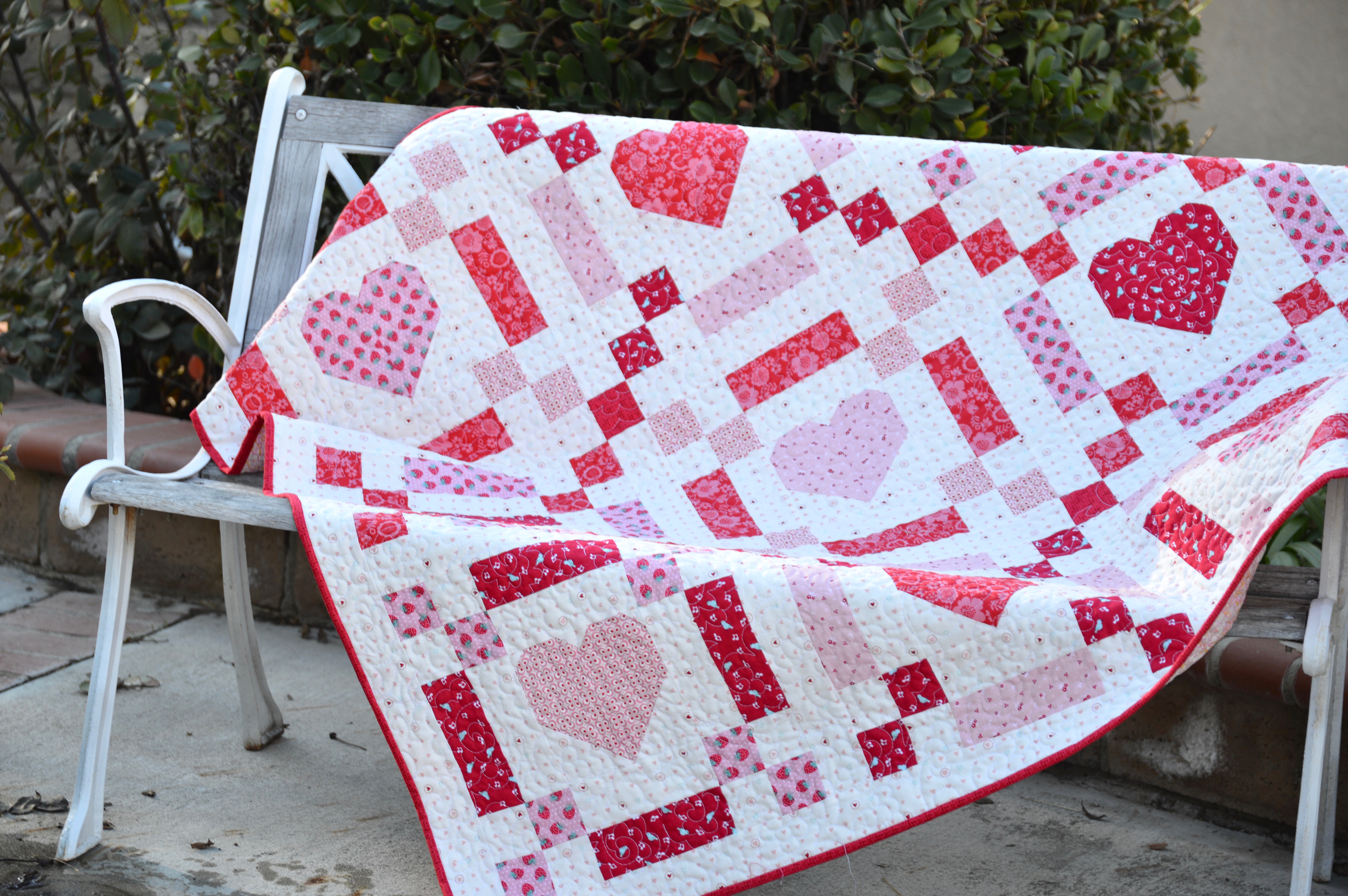 We hope you join in the fun!  We would love to connect with you on Instagram!  Post photos of your fabric selections, progress, and finished quilt!  Don't forget to tag @jedicraftgirl and @gigis_thimble and #fivefatquarterfun #chainsoflovequilt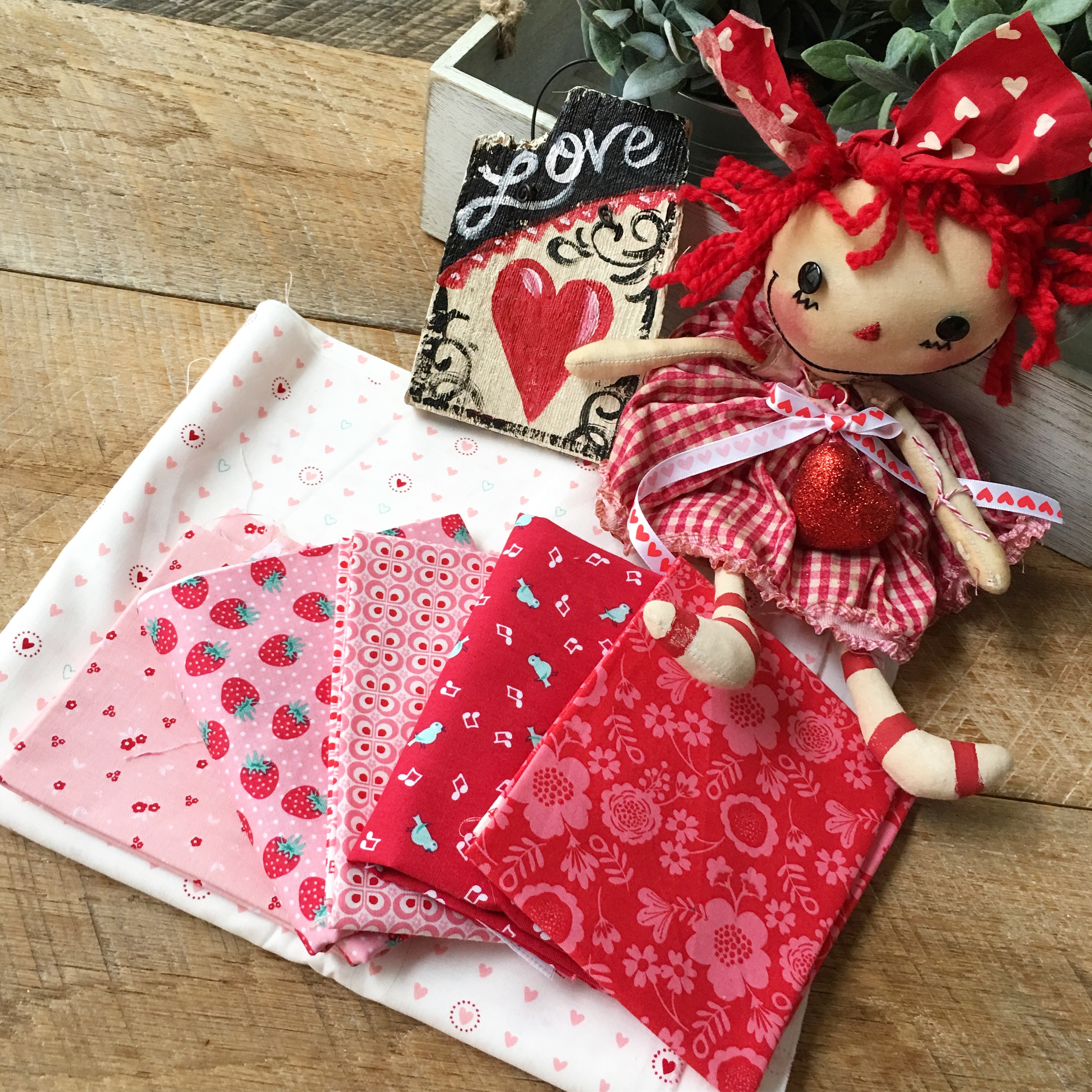 The fabrics I used are a selection of fat quarters from Riley Blake Designs and background fabric 'Lil Red by Moda.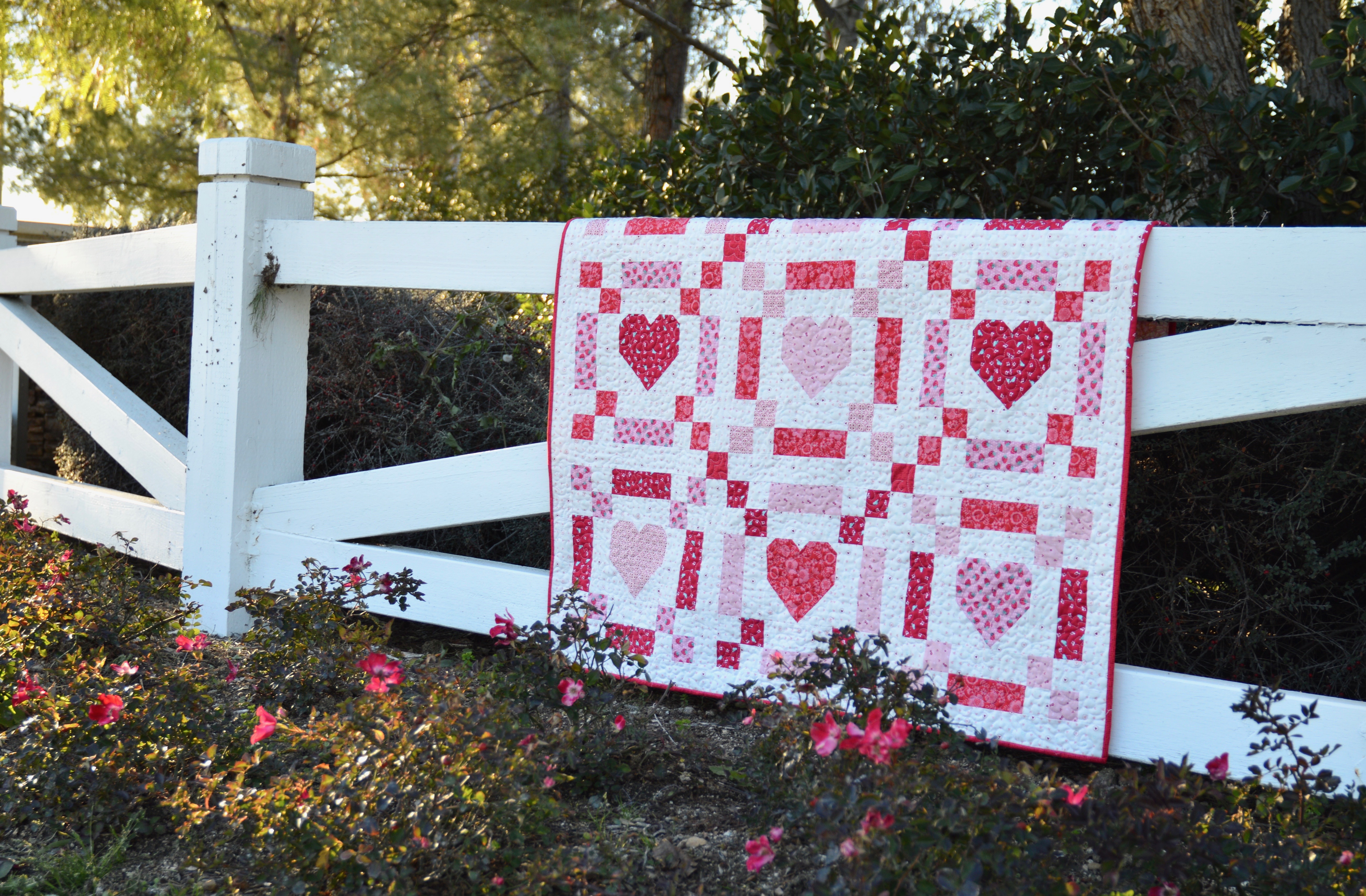 And Happy Valentine's Day from me and Mufasa!!!