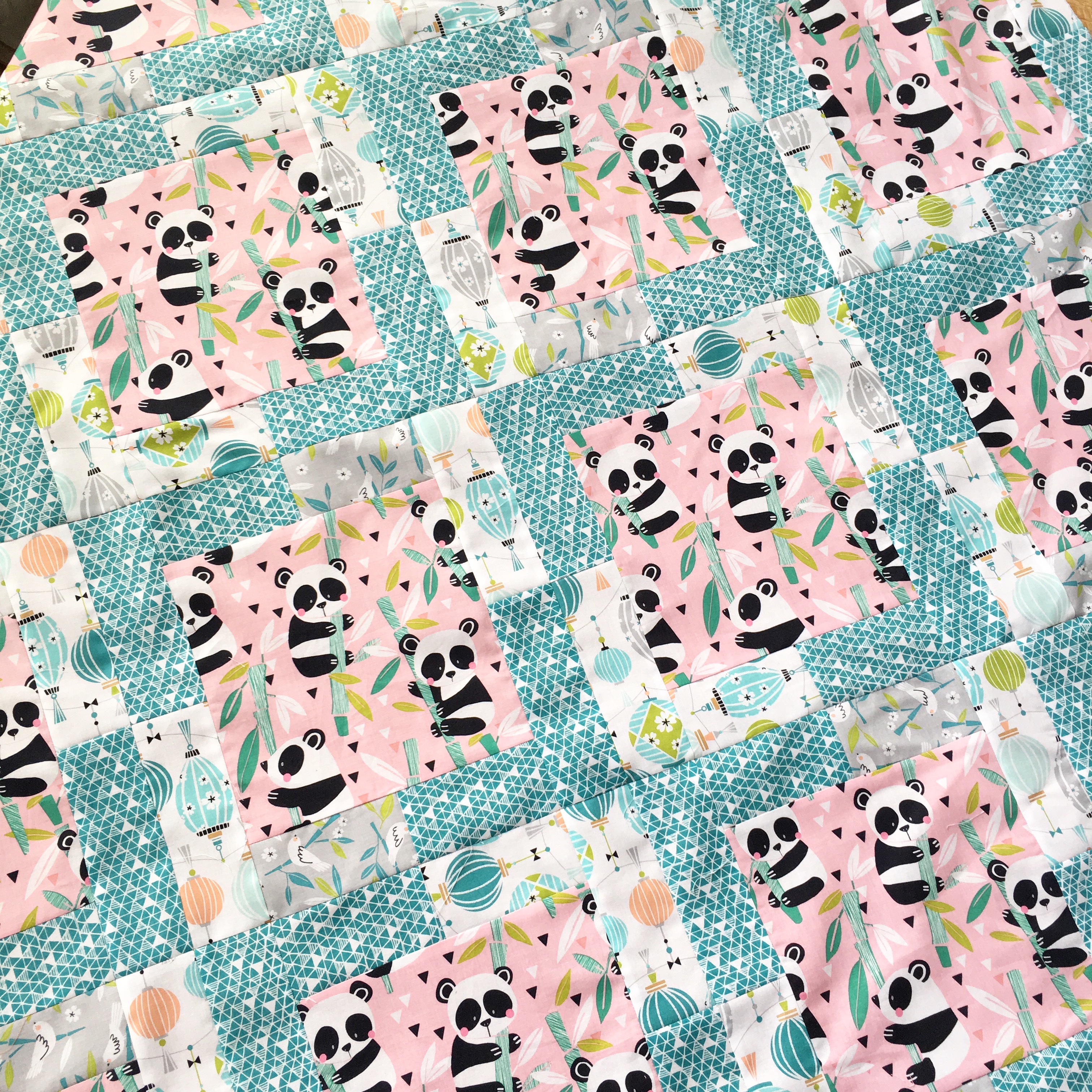 I love to give quilts for baby gifts!  Sometime there isn't enough time for an elaborate pattern.  This is my Go-To pattern for a baby quilt.  I put this Panda themed quilt top together in 1.5 hours this morning – which included choosing fabrics and cutting!  I love this pattern with theme prints and these panda bears have stolen my heart!  All the fabrics are from Panda-Rama by Blend Fabrics.
The panda quilt is an adaptation from my Windy Girls Quilt Tutorial.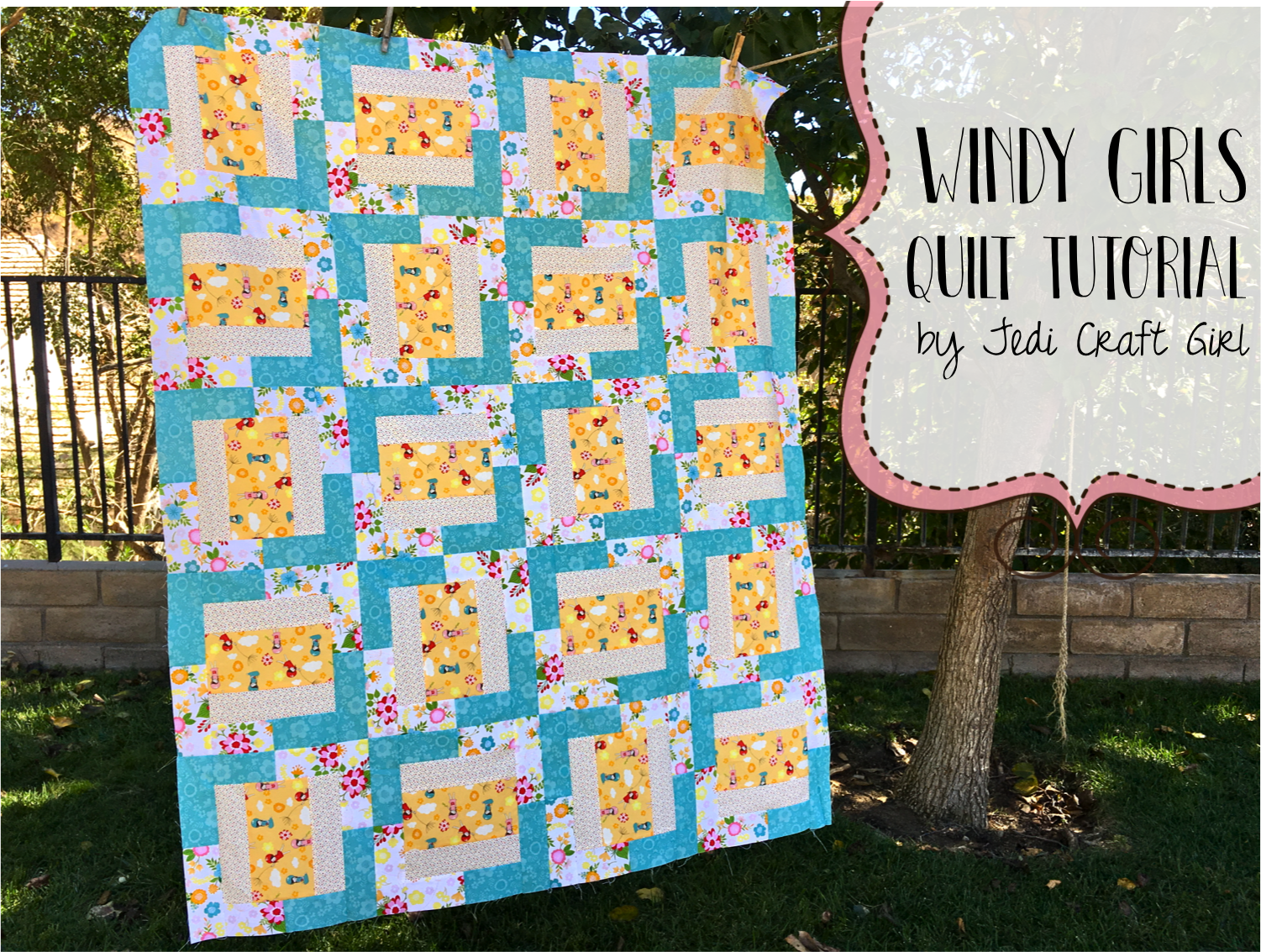 I made 2 changes: First, I didn't piece the centers, I omitted the first step and I cut the pandas 8 1/2″ square.  This saves a step, saves time, and lets you use super large prints in the center.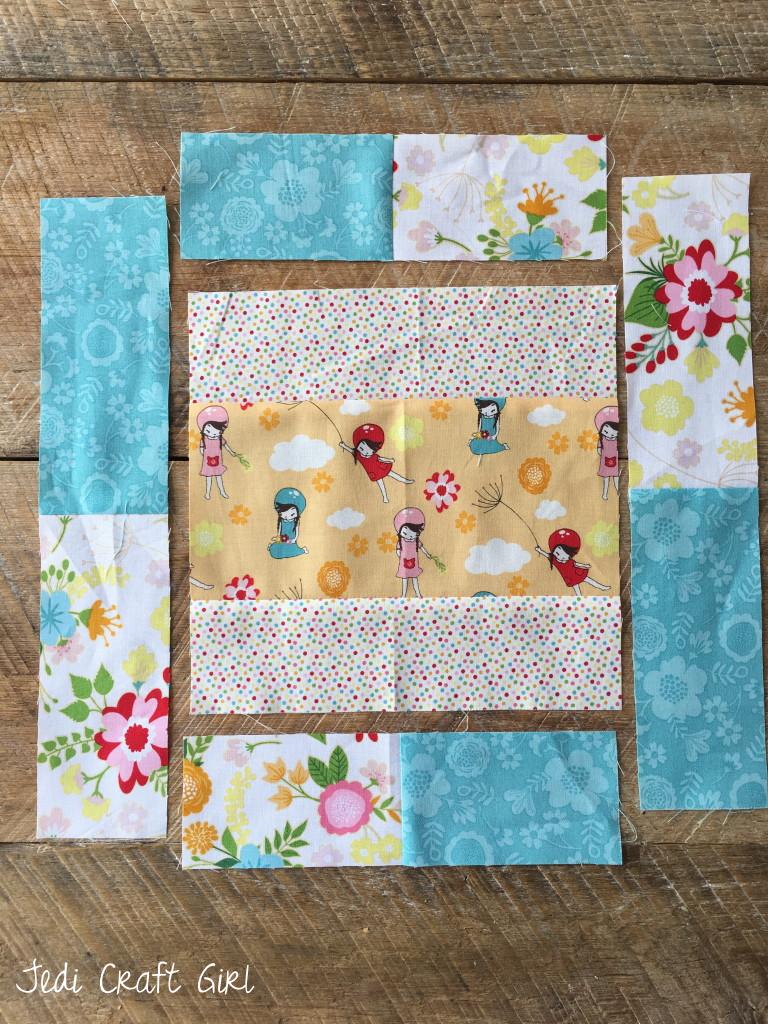 Here you can see the difference in the blocks.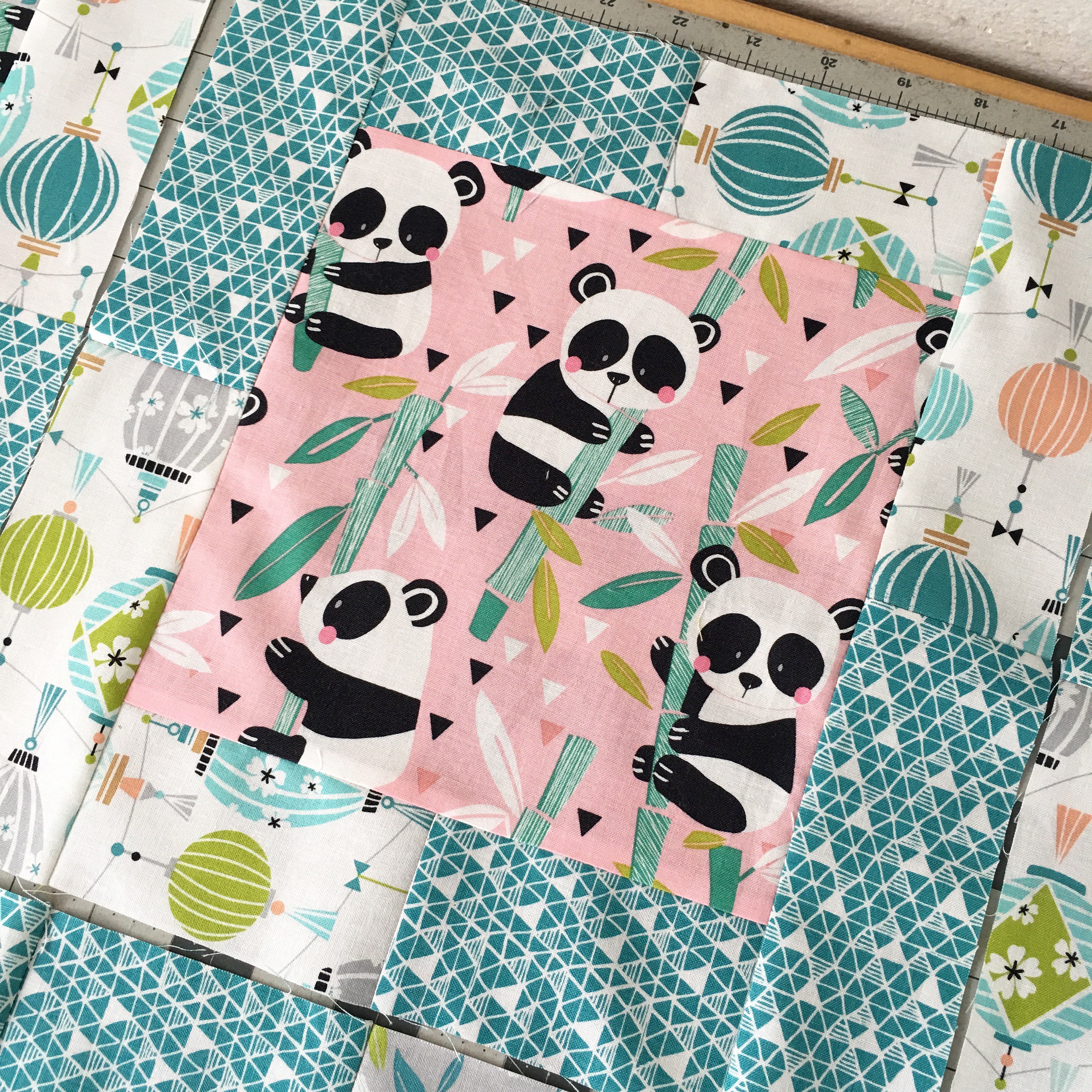 The Windy Girls pattern has 20 blocks – I made this Panda quilt with 16 blocks.  This is plenty big for a baby quilt and it saves on fabric and time!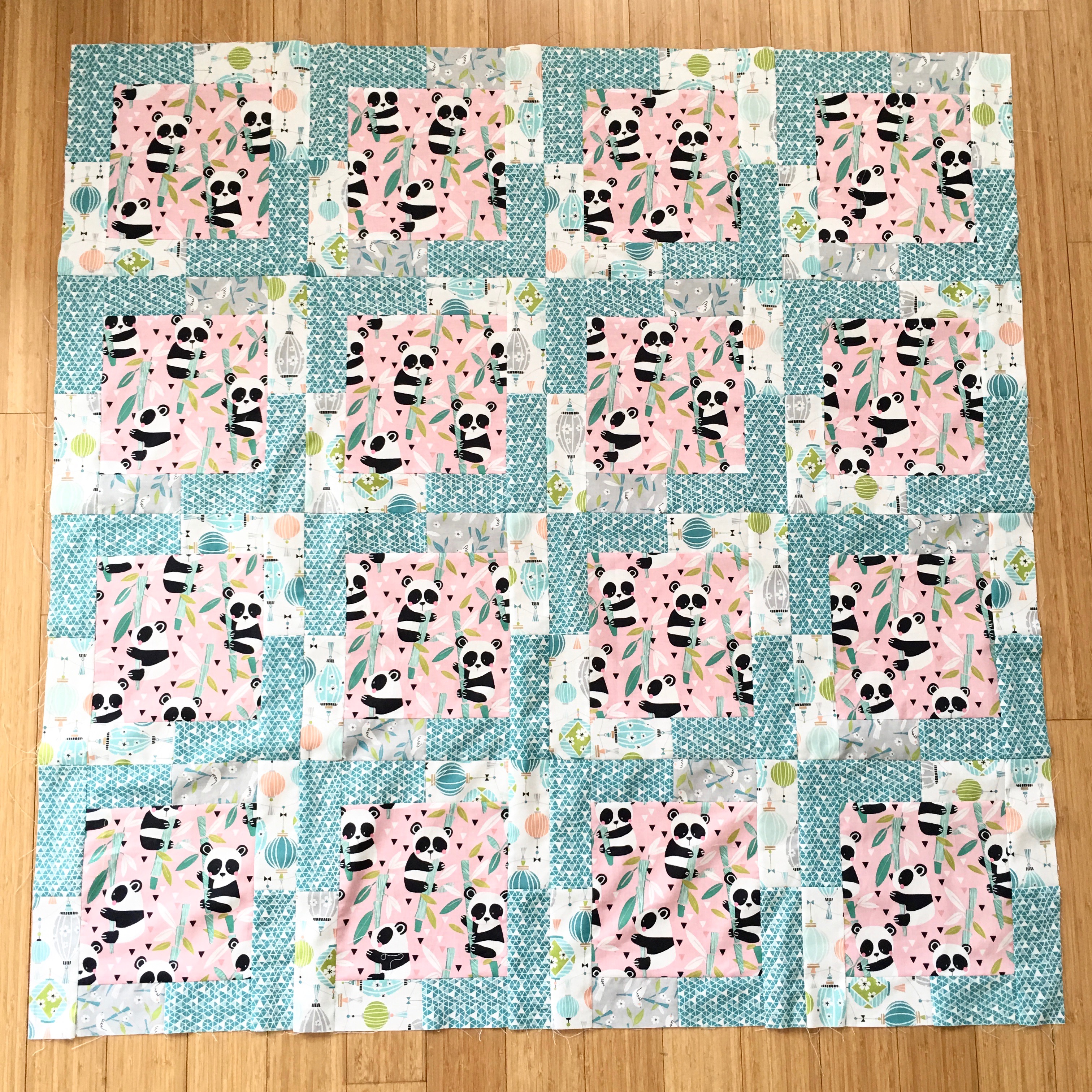 The second change I made was not to rotate the blocks, but keep them going all the same way.  I didn't want sideways pandas.  It creates a fun little pattern.  If you look close you can see a few gray strips I had to subside in because I ran out of the white.  You could totally make this scrappy or keep it simple.  I would love to hear how fast you can piece the top in!  Can you beat me?  🙂