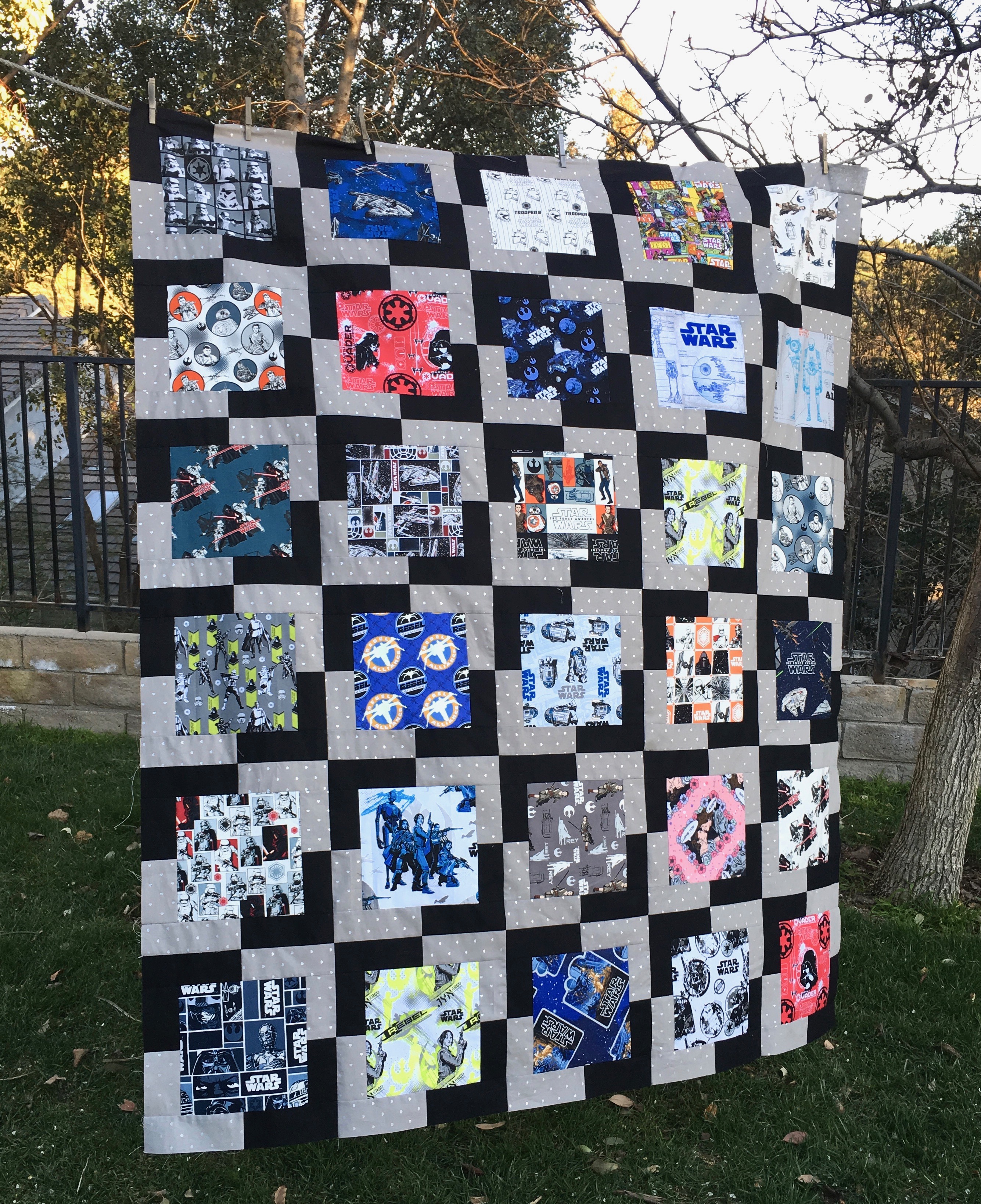 I have been collecting Star Wars fabric for quite a while!  I just purchased some Rogue One fabrics from Fat Quarter Shop to complete my collection!  My daughter and I thought it would be fun to make a super nerdy Star Wars Quilt for her BFF and fellow Star Wars nerd!!  We found this gray fabric with silver hearts and we knew it would be the perfect touch for this girls Star Wars Quilt!  Each of the Star Wars movies is represented in this quilt – yes it's EPIC!!!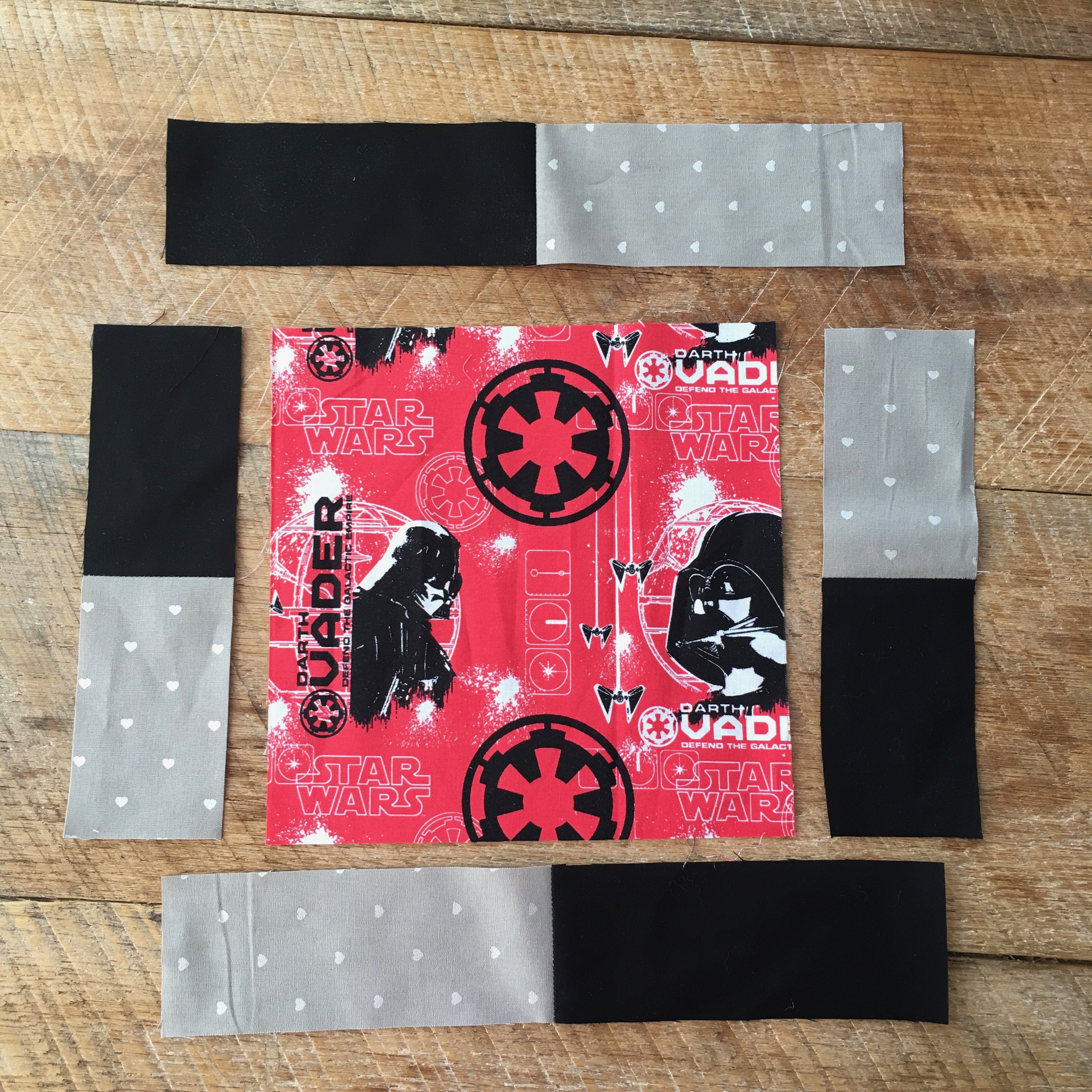 I modified the block from my Windy Girls Quilt Tutorial.  The center square is cut 8 1/2″ square.  I followed the instructions as to how to make the border strips.  Since this quilt is larger than the Windy Girls pattern, I added additional yardage and sewed more strip units.  It sews together super fast!!  There are 5 blocks across and 6 rows down.  Each block finishes 12″ so that makes the quilt 60″ x 72″.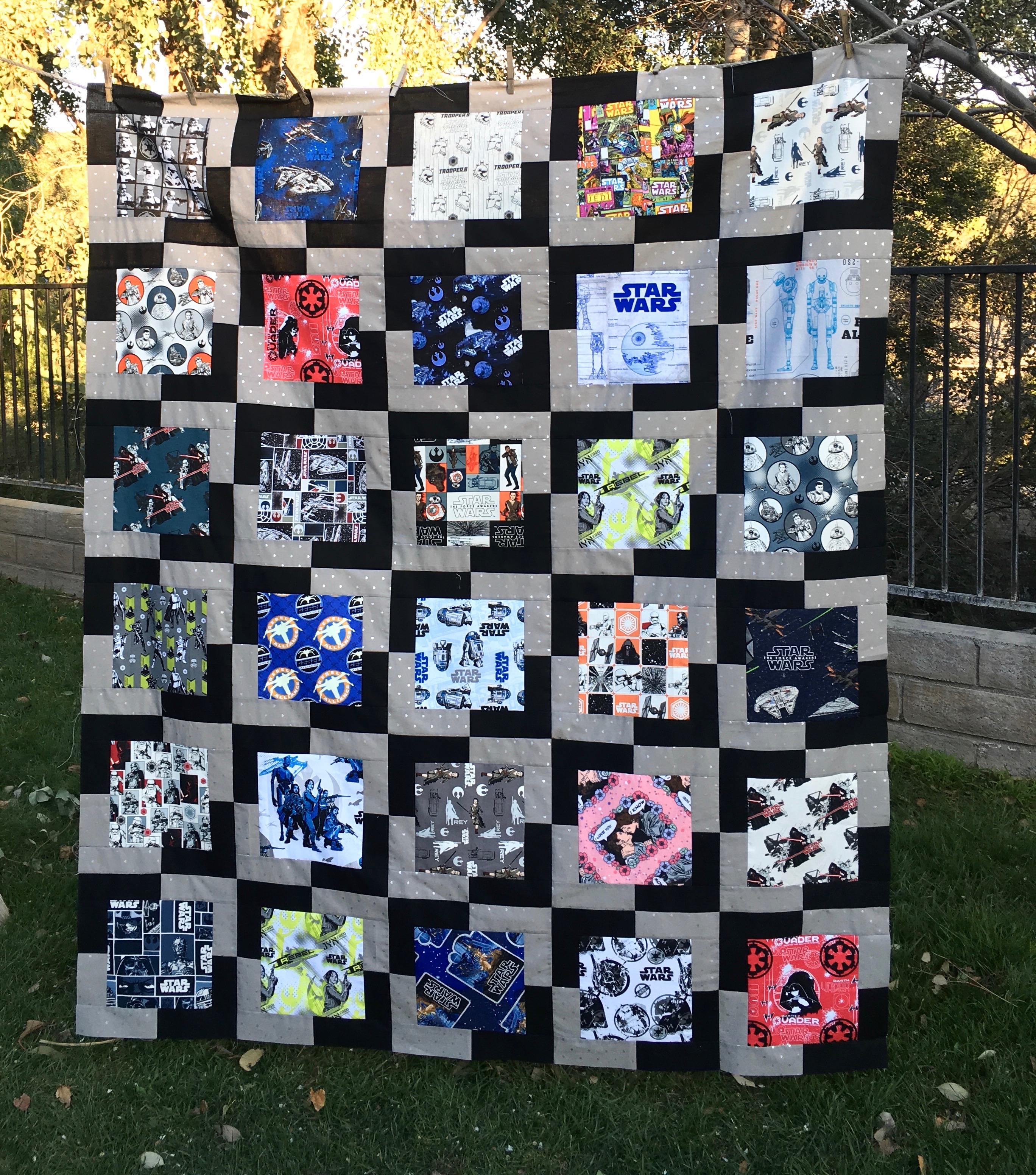 This is such a great quilt to make for a graduation gift or a birthday gift and you can use your favorite theme prints and really customize it to the recipent.  I think I need to make another one!  We sent it off to the quilter today and we are putting magenta minky on the back – to complete the total nerdy-ness – the quilting will be rainbows and hearts – quilted by my friend Nicole of Kwiltit.com!  I can't wait!!!!