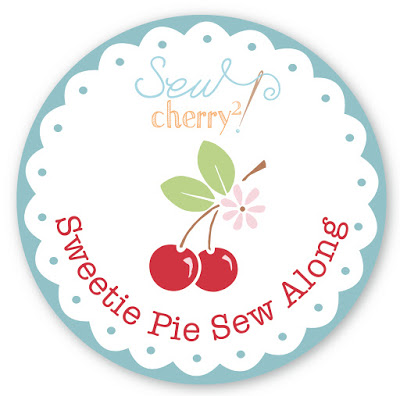 It's my turn on Lori Holt's Sweetie Pie Sew Along!  It's been so much fun to see everyone's take on these adorable blocks.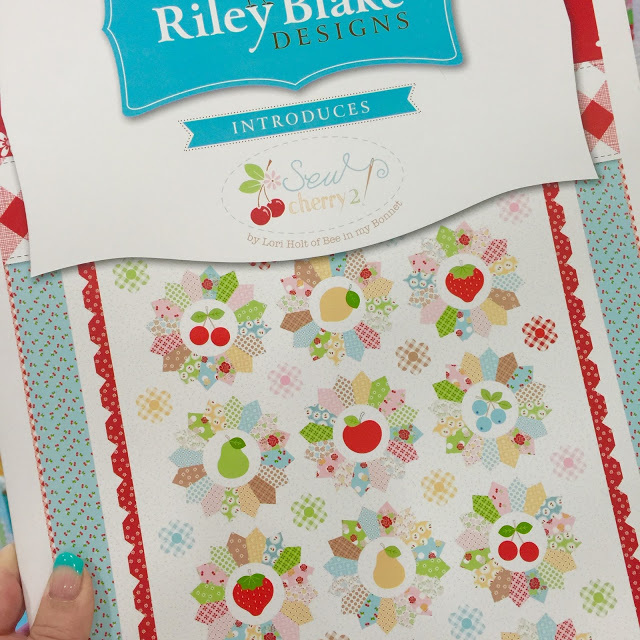 Of course I choose to make the strawberry block because I live in Southern California where we have strawberries all year round!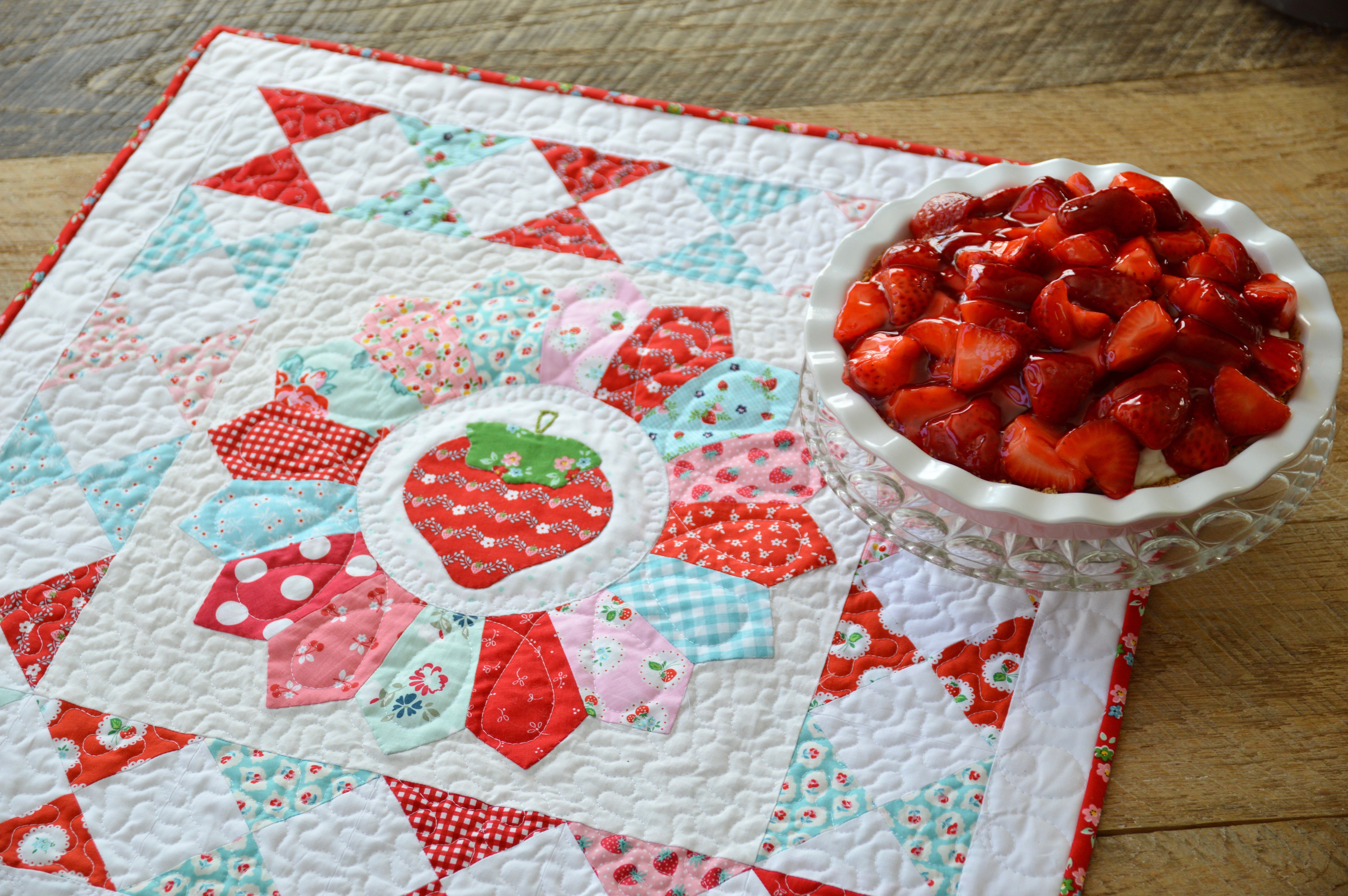 Lori's templates are super easy to use and I love her appliqué method of using sew-in light weight stabilizer.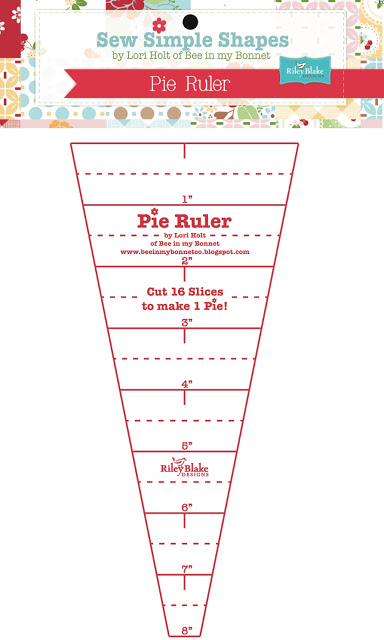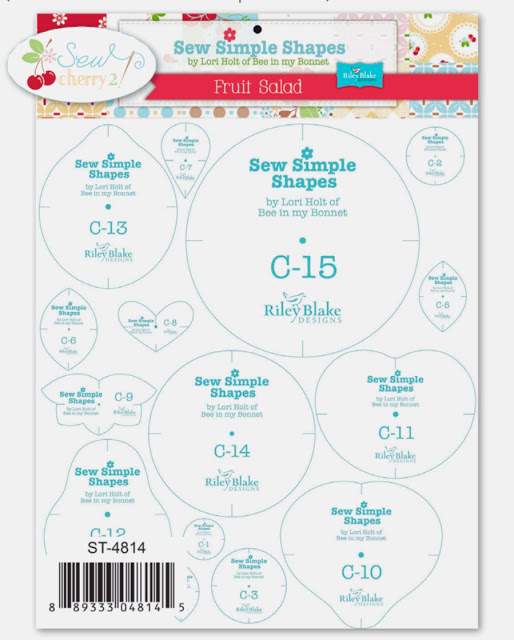 I normally machine appliqué everything, but for Lori, I did the whole thing by hand….which is saying a lot for me.  I loved every minute of it!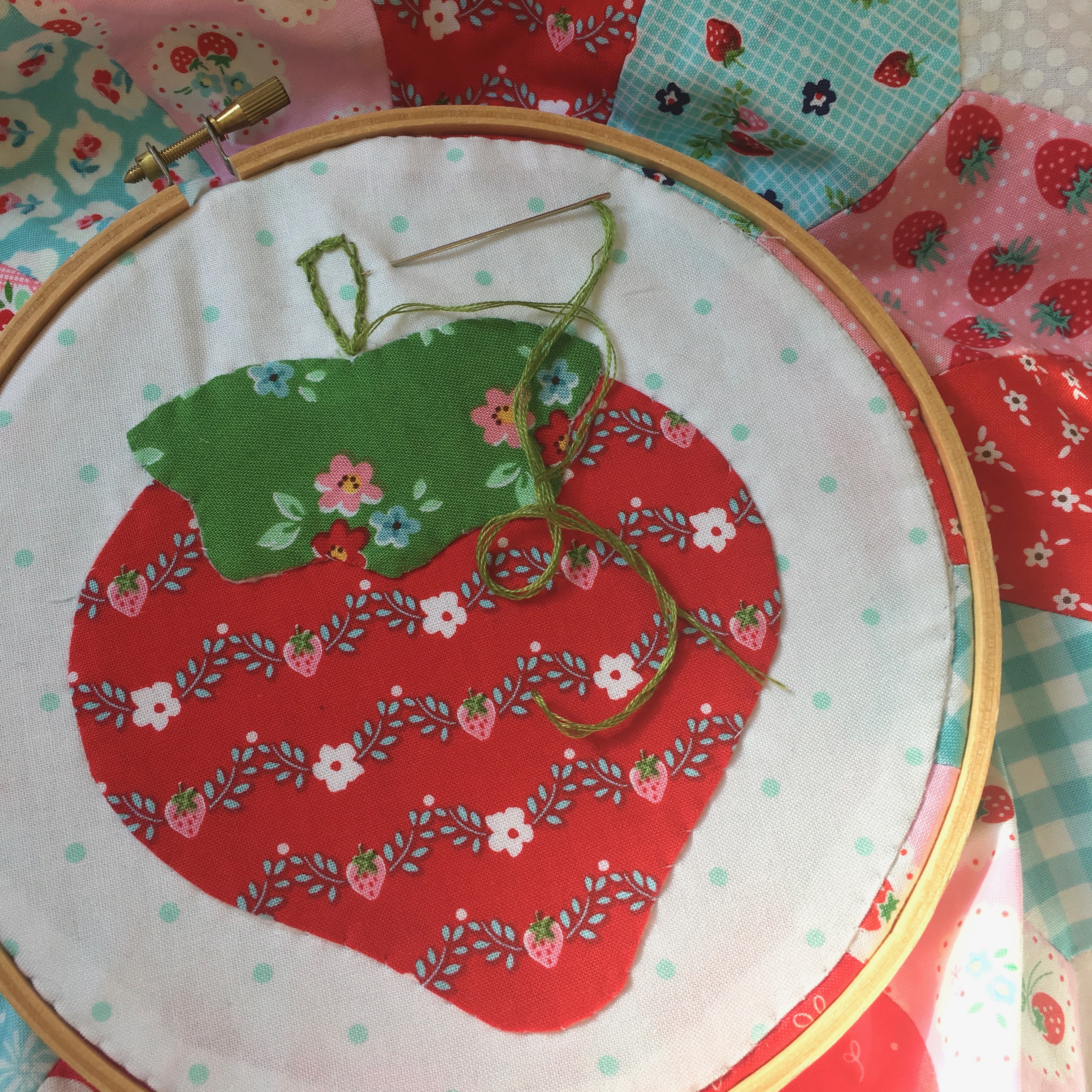 For my fabrics I grabbed a selection of Riley Blake Designs fabrics from all my favorite designers – I tried to get them all in there 🙂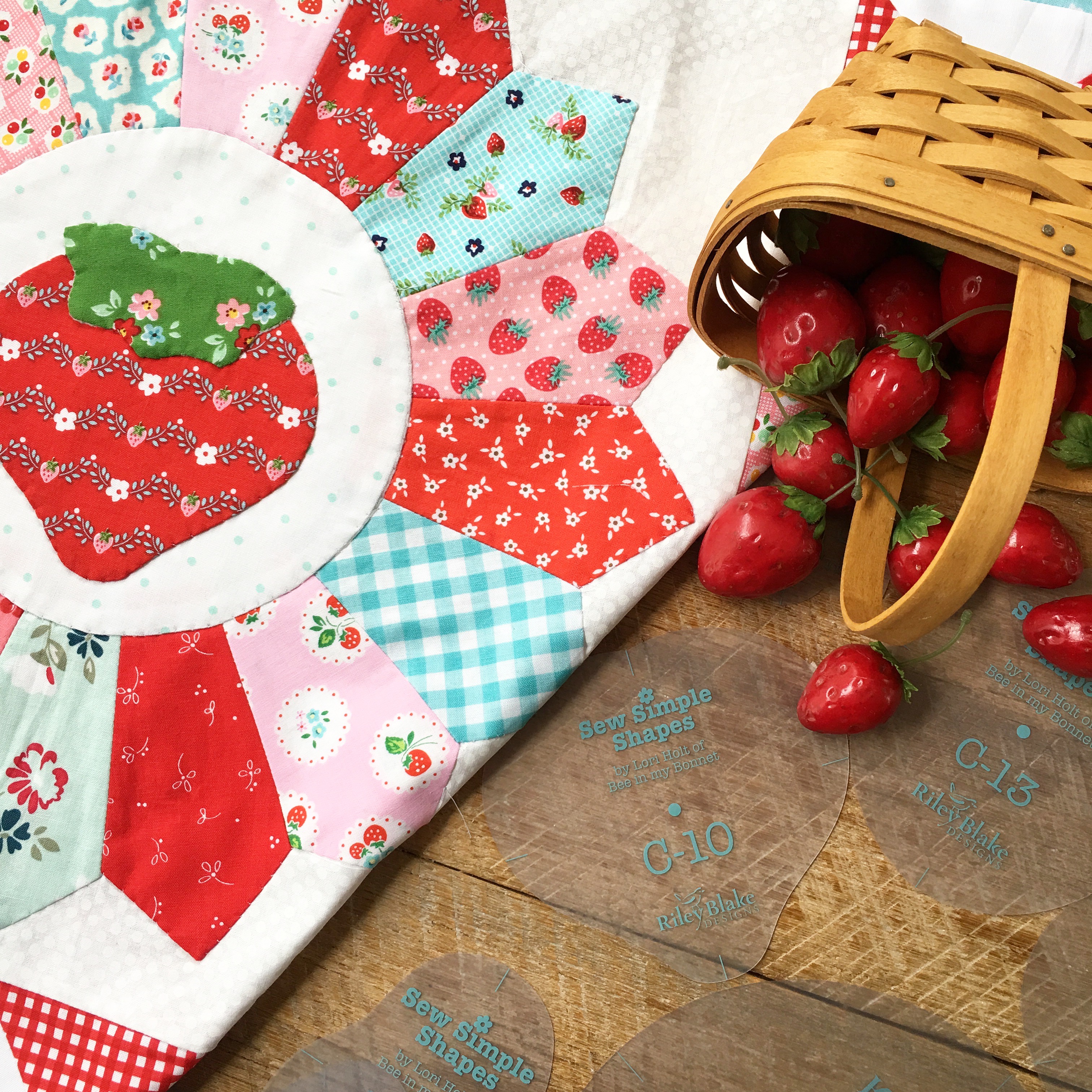 If you haven't joined in it's not too late.  The free pattern is on  Lori's blog and you can hop on over to read more!!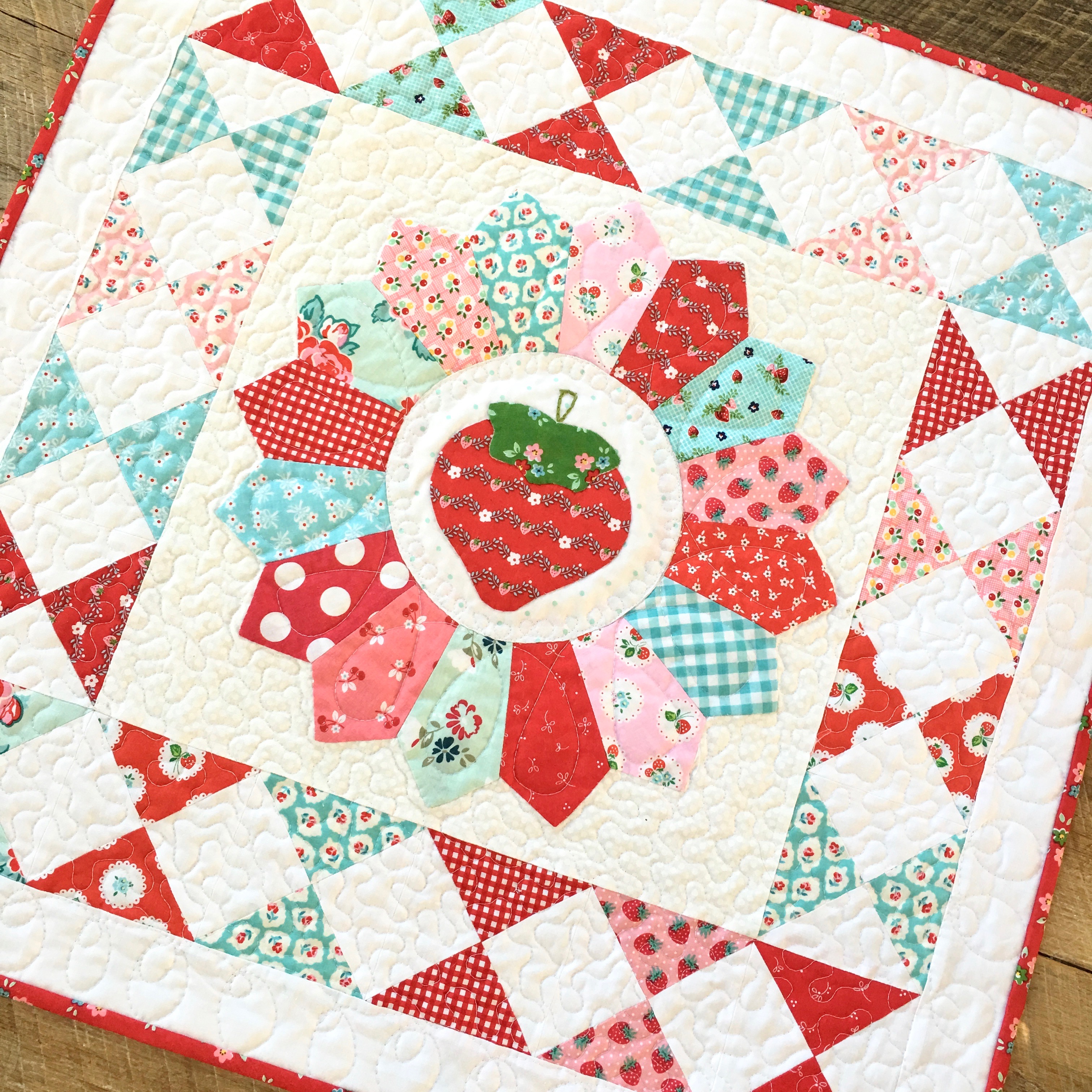 I made my block into a little wallhanging.  I made 20 hourglass blocks with my Sizzix 4 1/2″ hourglass die (they finish 4″).  You can always make them the traditional way.
Cut the inside pie block 16 1/2″ square.
The hourglass blocks, unfinished are 4 1/2″, finished they are 4″.
The outer border is cut 2 1/2″.  I quilted it and added some red binding.  I LOVE it!!!!!
And since I was making a Quilty Pie, I also needed a real pie to eat!!!!  You can find the recipe of my favorite Fresh Strawberry Pie over at my food blog, The Rounded Teaspoon.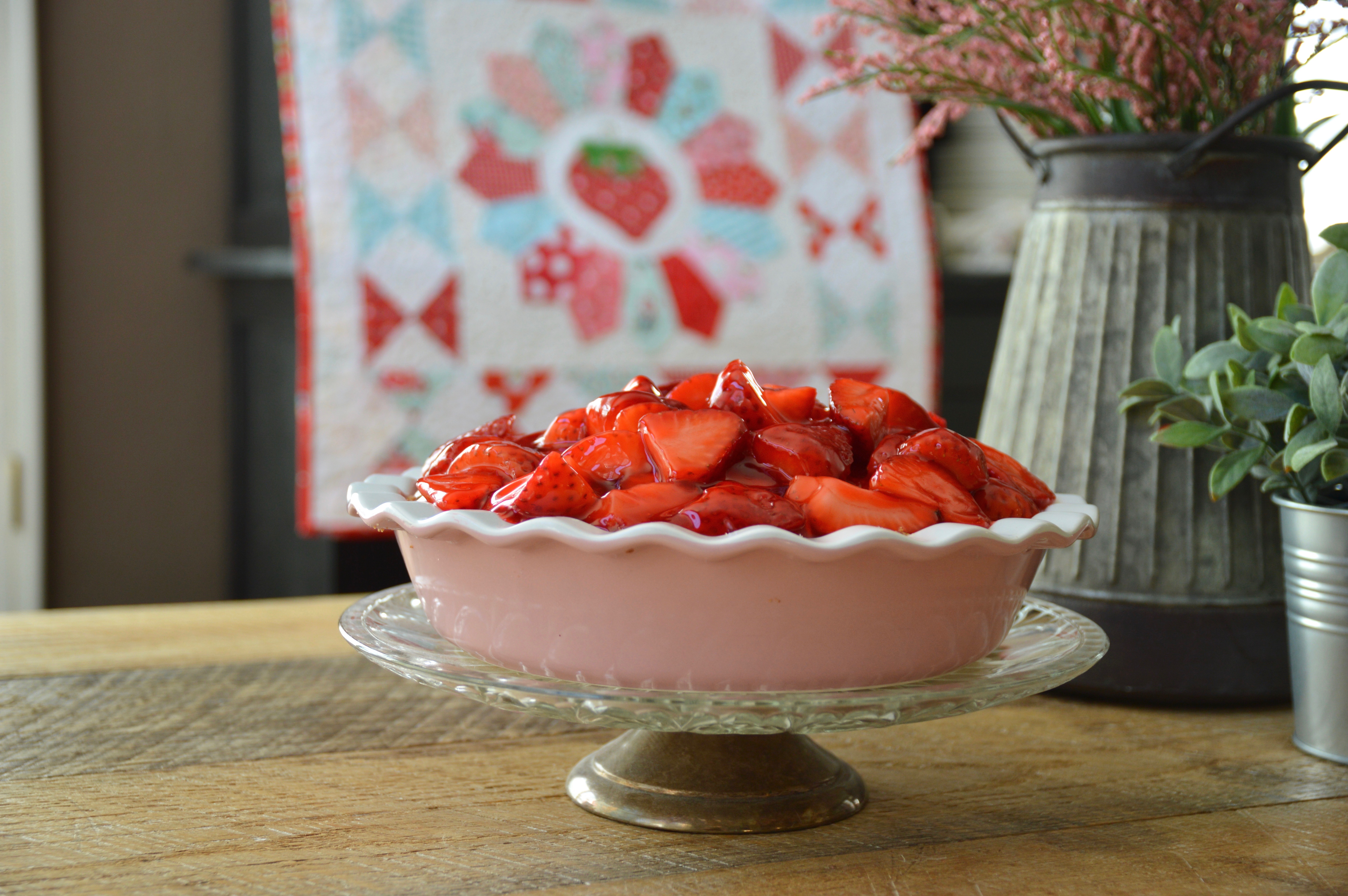 There is a graham cracker crust with a cream cheese/whip cream filling…..yummmmm!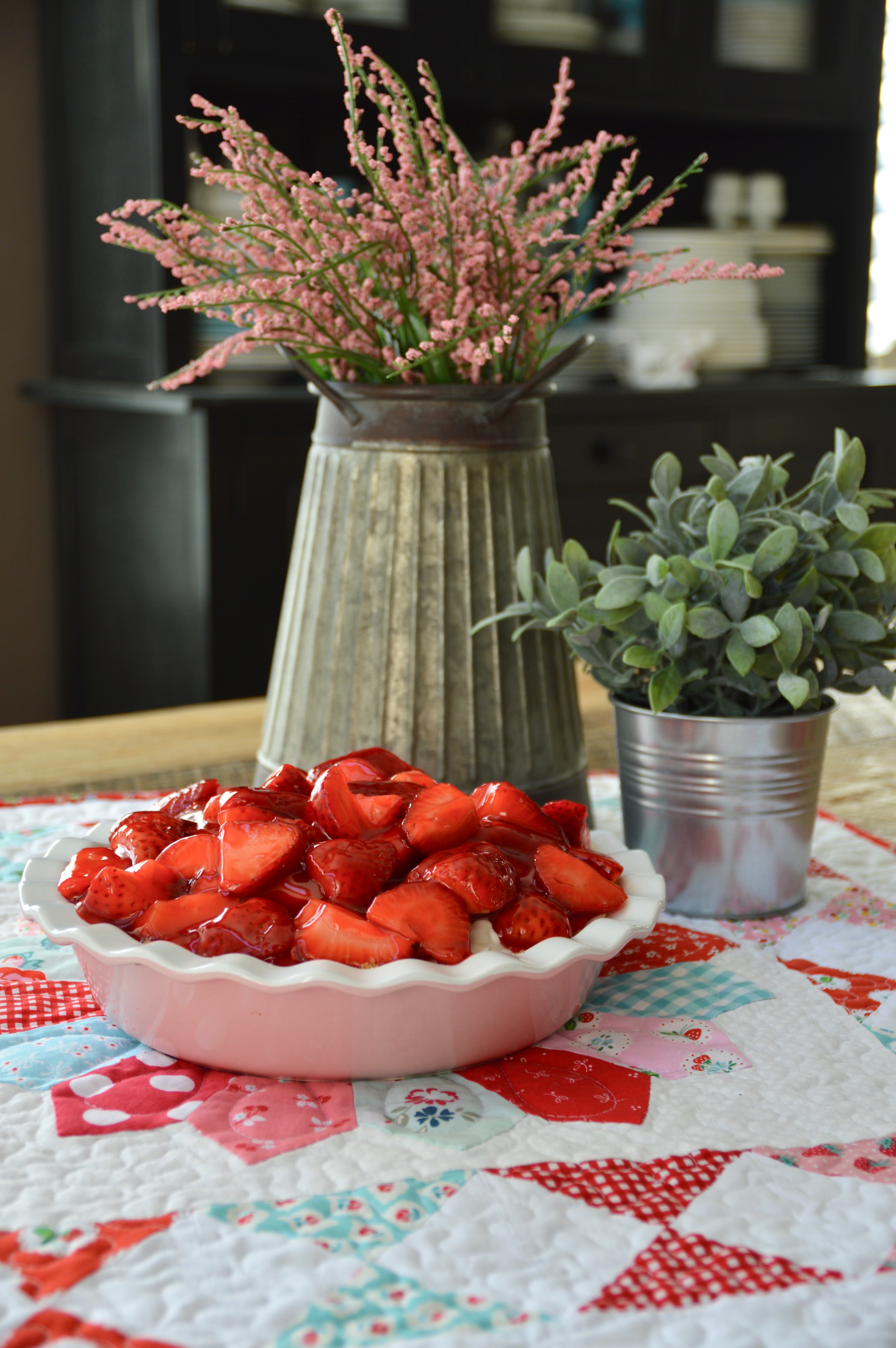 And of course, Mufasa helped 🙂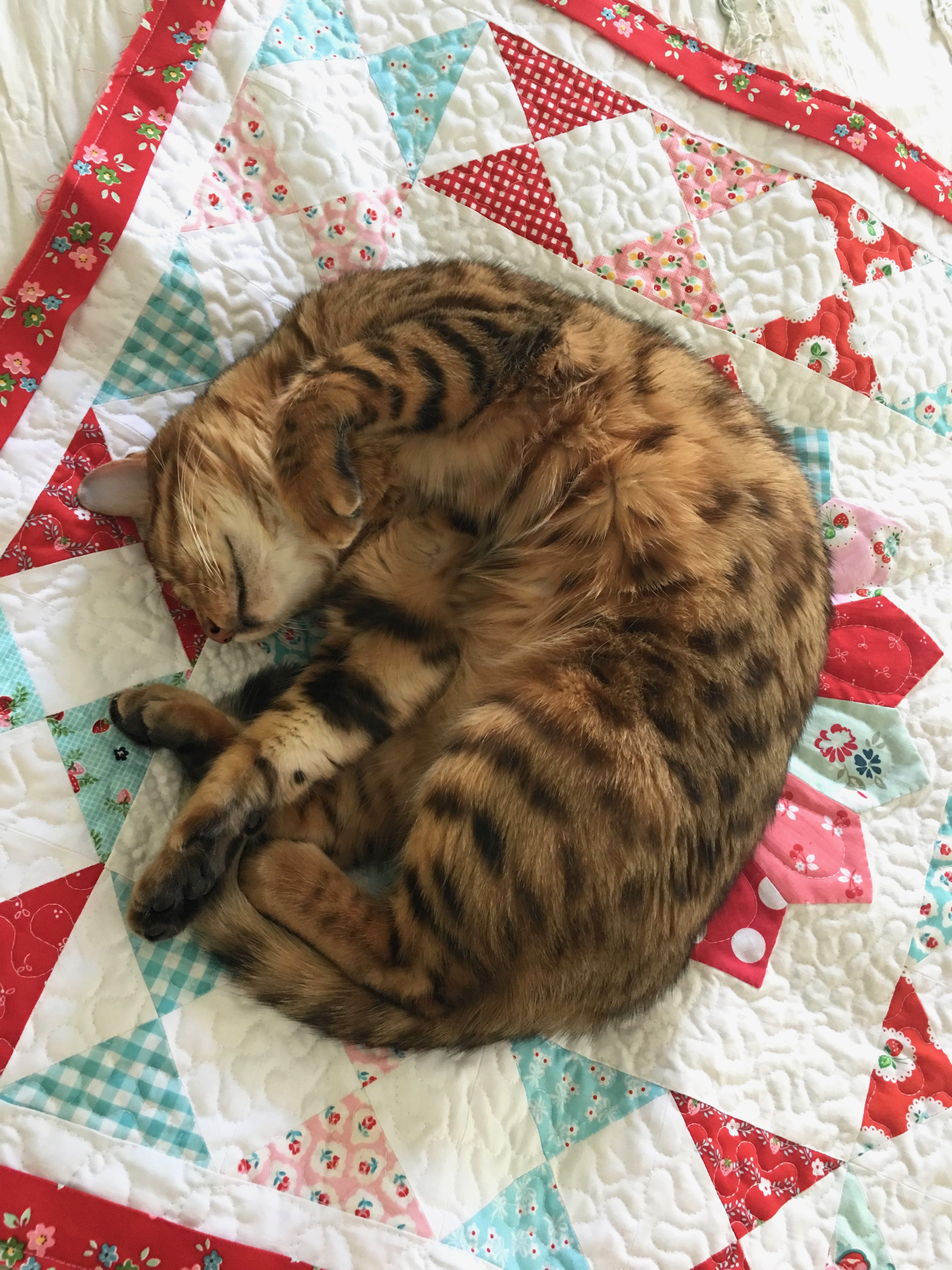 Thanks for stopping by!!!!