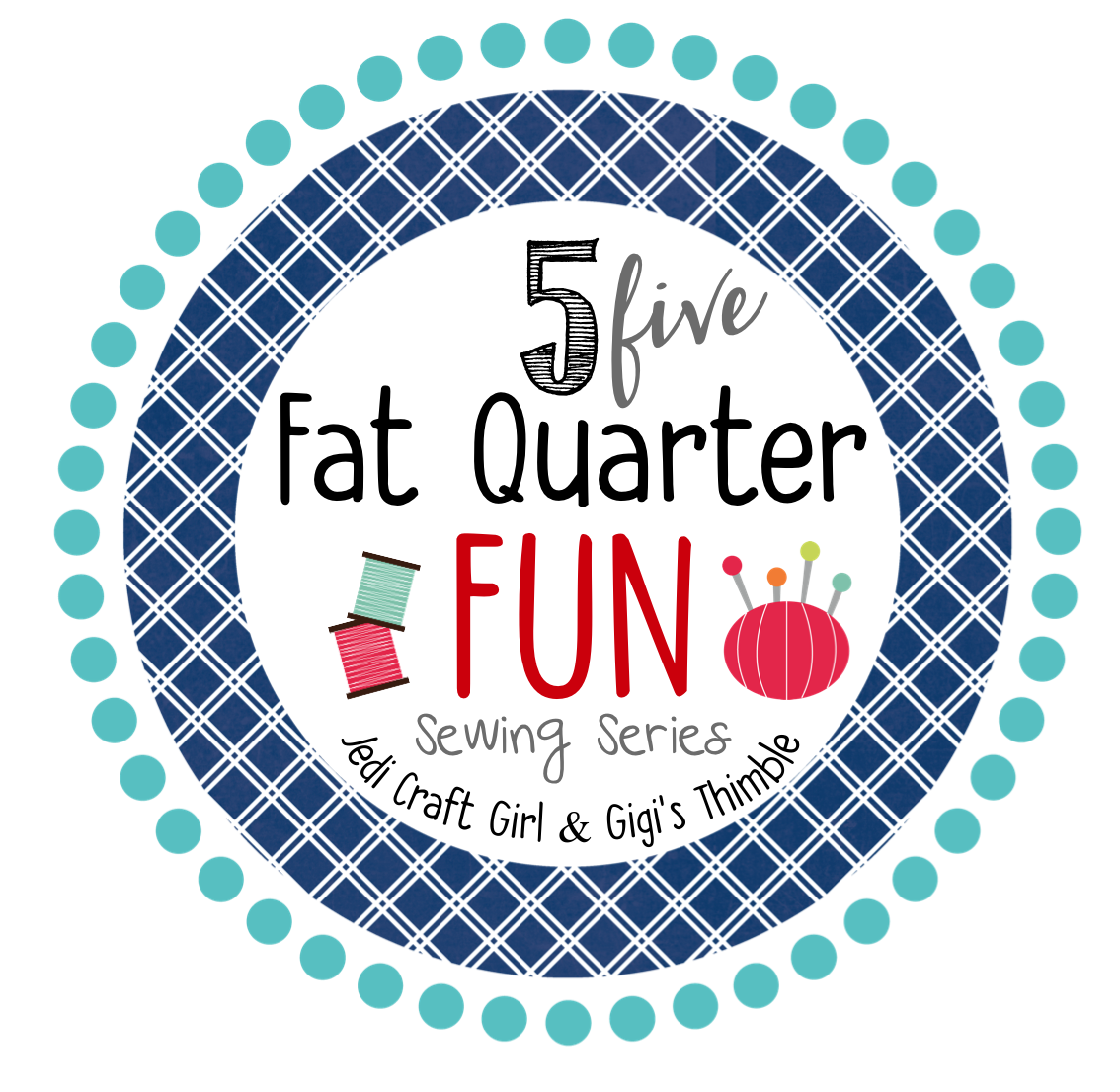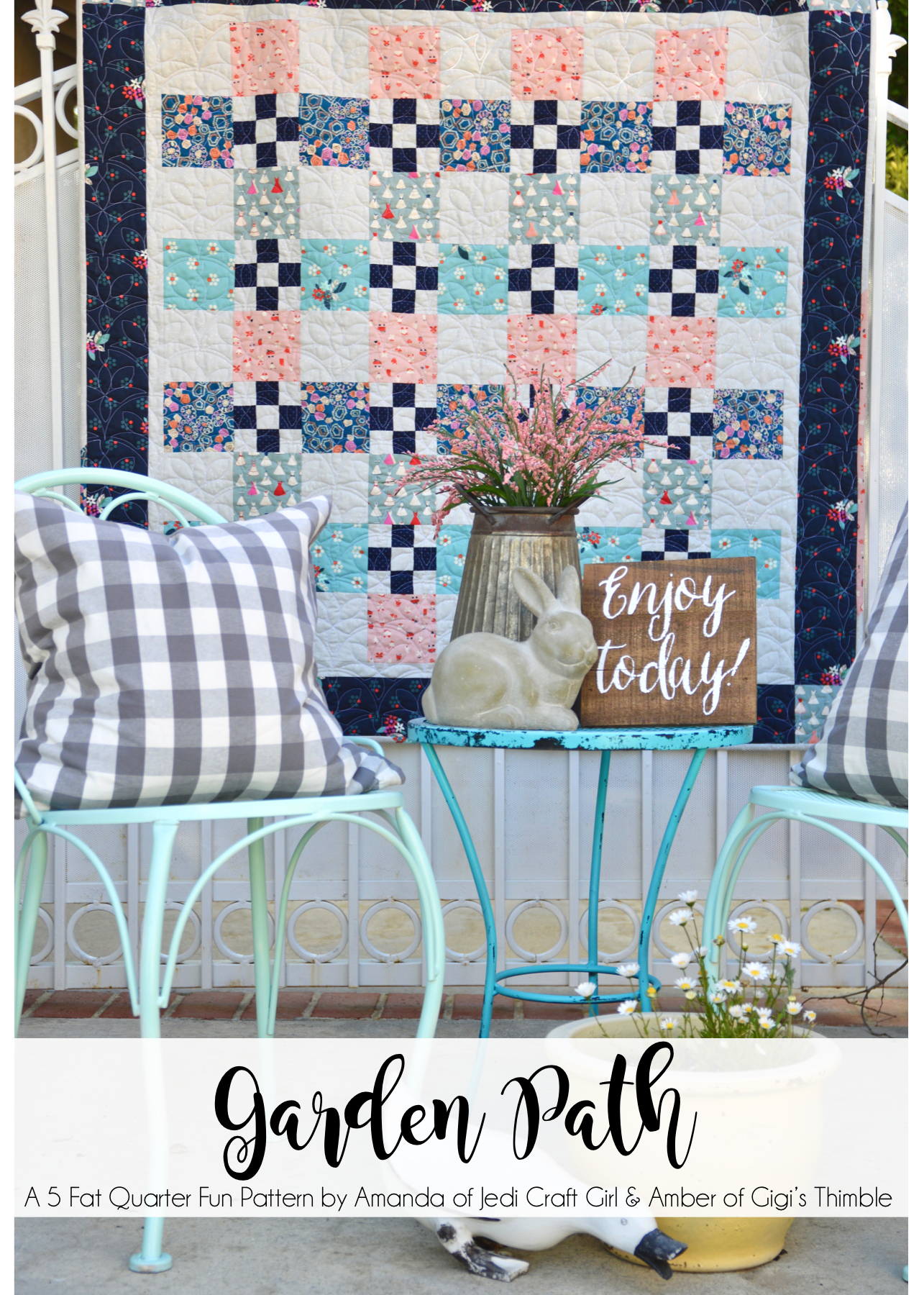 It's April 1st and our new 5 Fat Quarter Fun quilt pattern is no joke!  Meet Garden Path, our latest quilt using only 5 fat quarters, background fabric and border fabric!  We love the challenge each month brings with designing a fresh quilt with only 5 fat quarters.  We love that you are sewing along with us!  Be sure to follow Amber @gigis_thimble and myself, @jedicraftgirl on Instagram…and make sure to tag your posts with #fivefatquarterfun so we can see your versions!!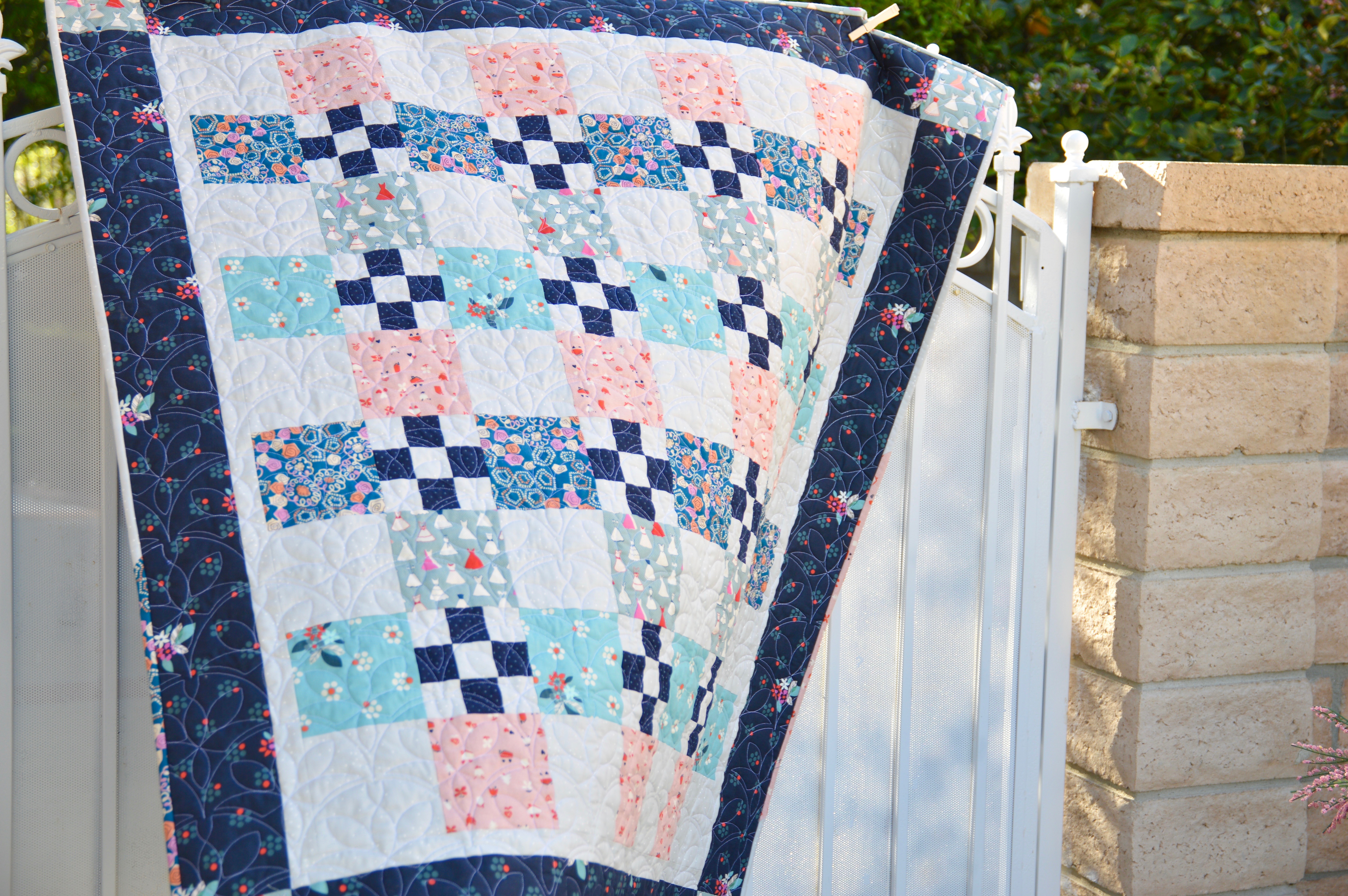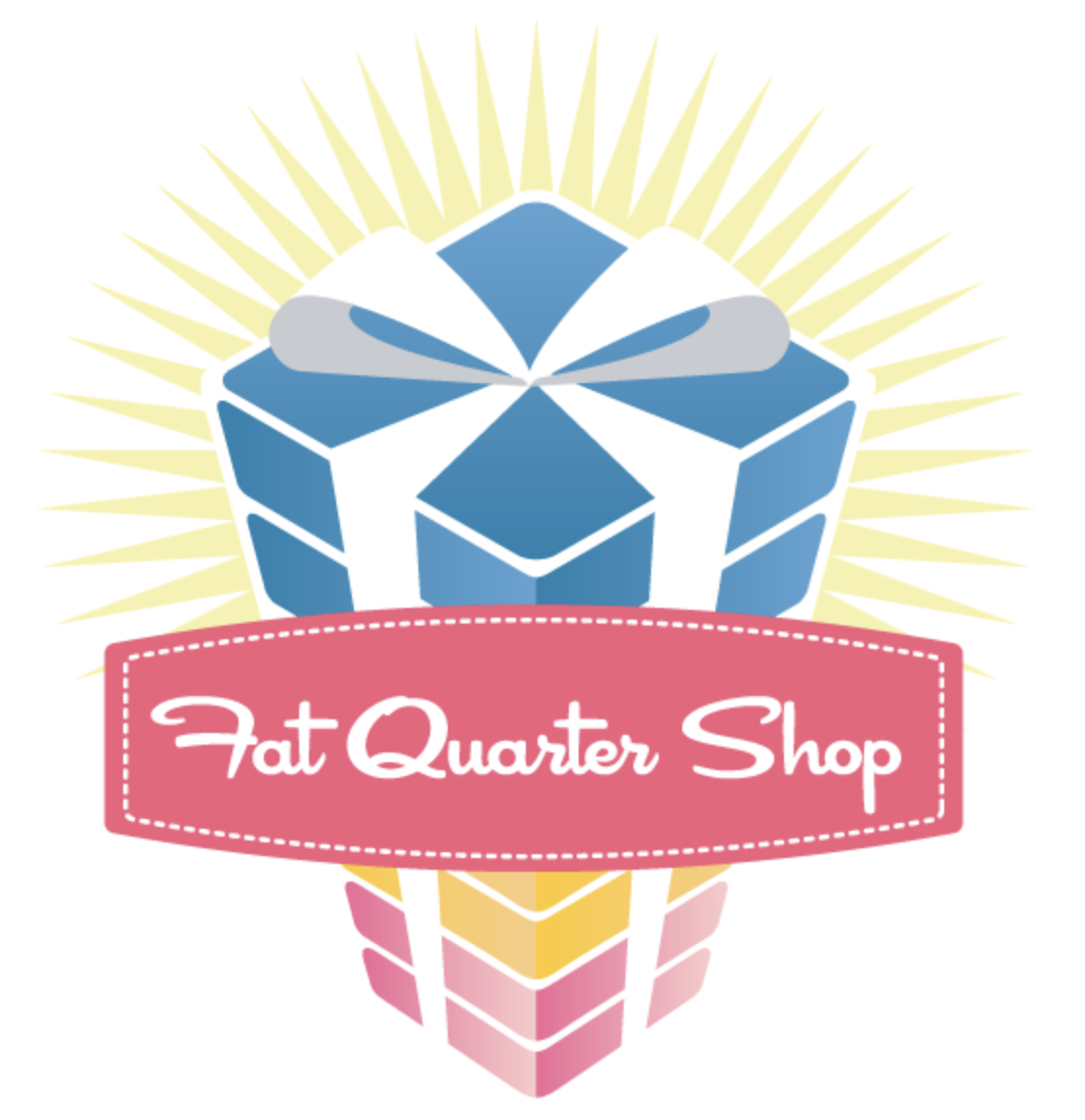 Garden Path uses 5″ squares alternating with background squares and 9-patch blocks.  I choose a selection of Cotton + Steel fabrics from Fat Quarter Shop
and I love the fun spring vibe they have.  I wish I could leave this quilt outside because it perks up the yard!!  It measures 50″ square.  It's a perfect size for a baby/toddler quilt, for hanging on the wall, for throwing over a couch, or for putting on the end of a bed!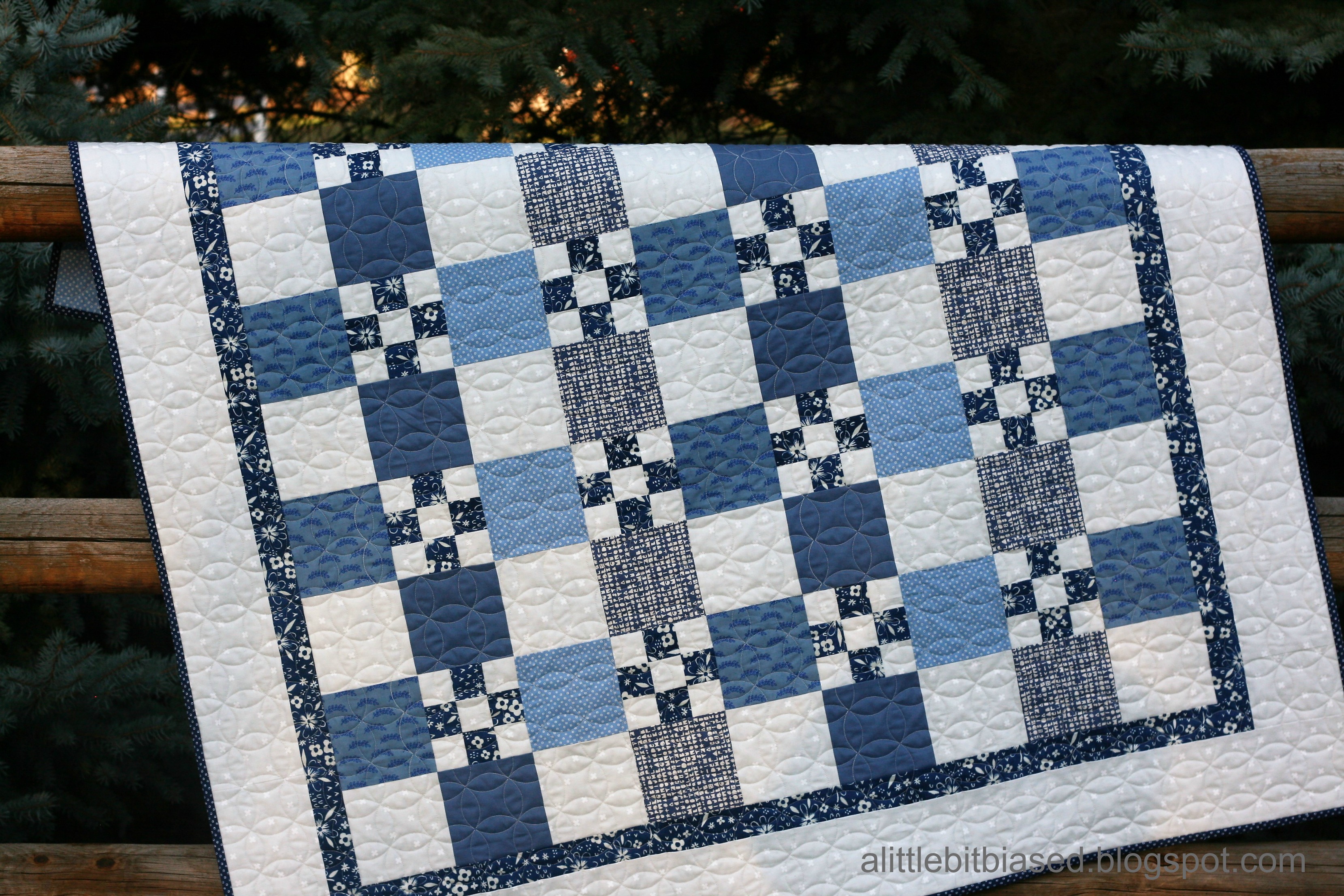 Amber's version uses a selection of Cotton + Steel blues from Fat Quarter Shop – I'm so in love with it!!  Hop over to her blog to read all about her version!  Amber's borders are slightly different and we've given you both options 🙂
You can download our pattern by clicking HERE and download the alternate border pattern by clicking HERE.   And then you're invited to come over for a garden tea party!!!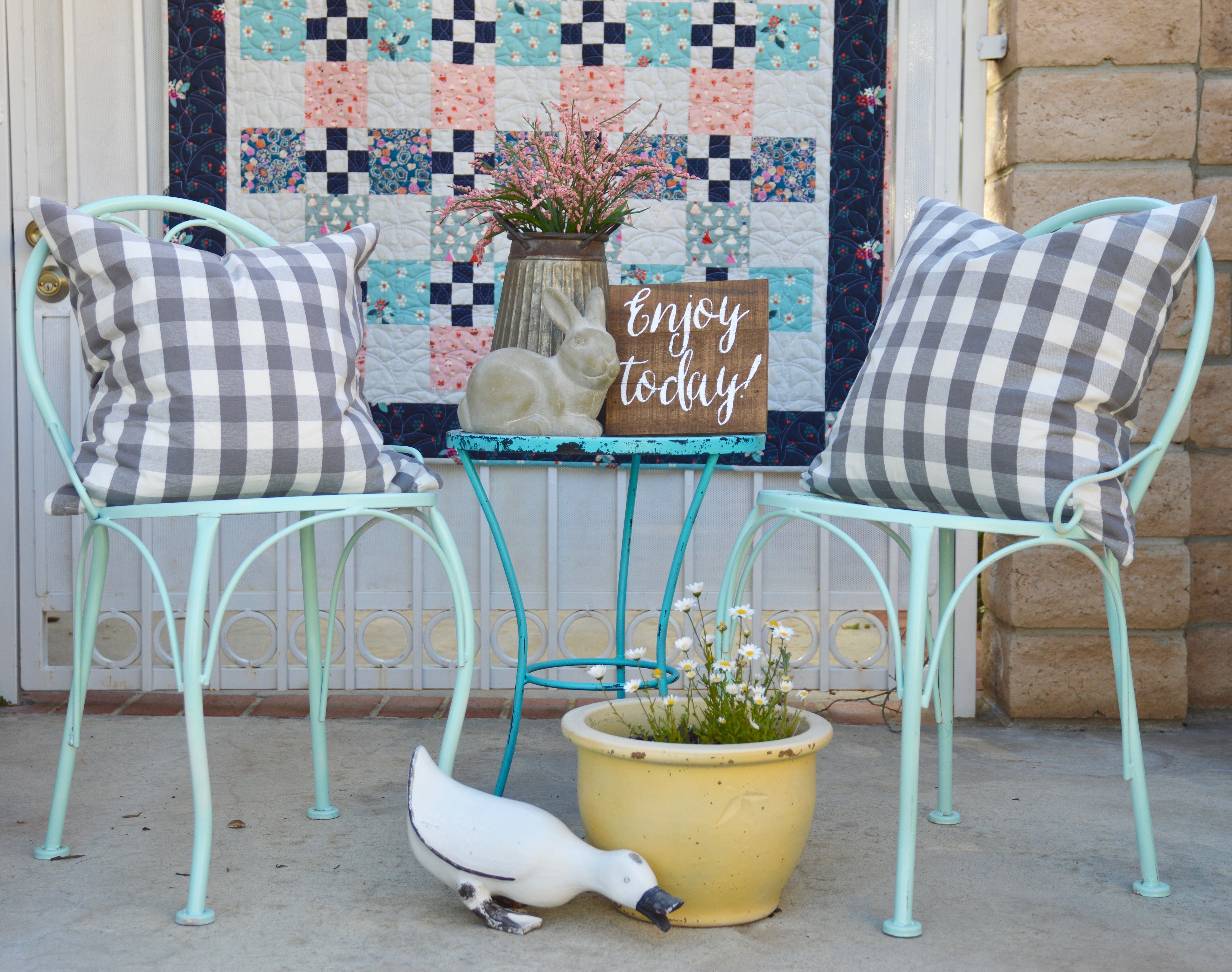 The beautiful quilting was done by my friend Kayleen who you can find on IG @quilterlove66.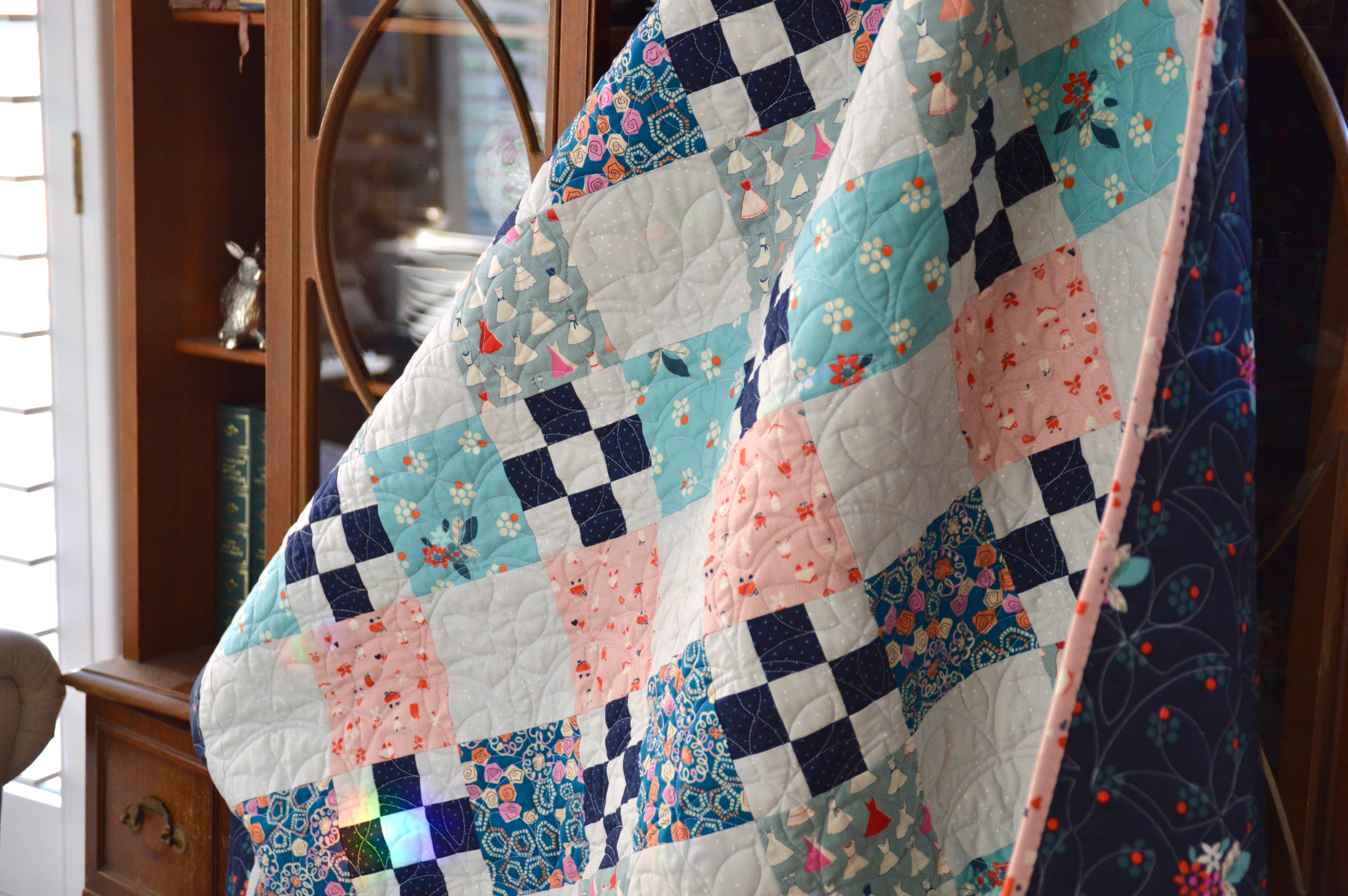 Thanks for stopping by and we hope you love this pattern!!