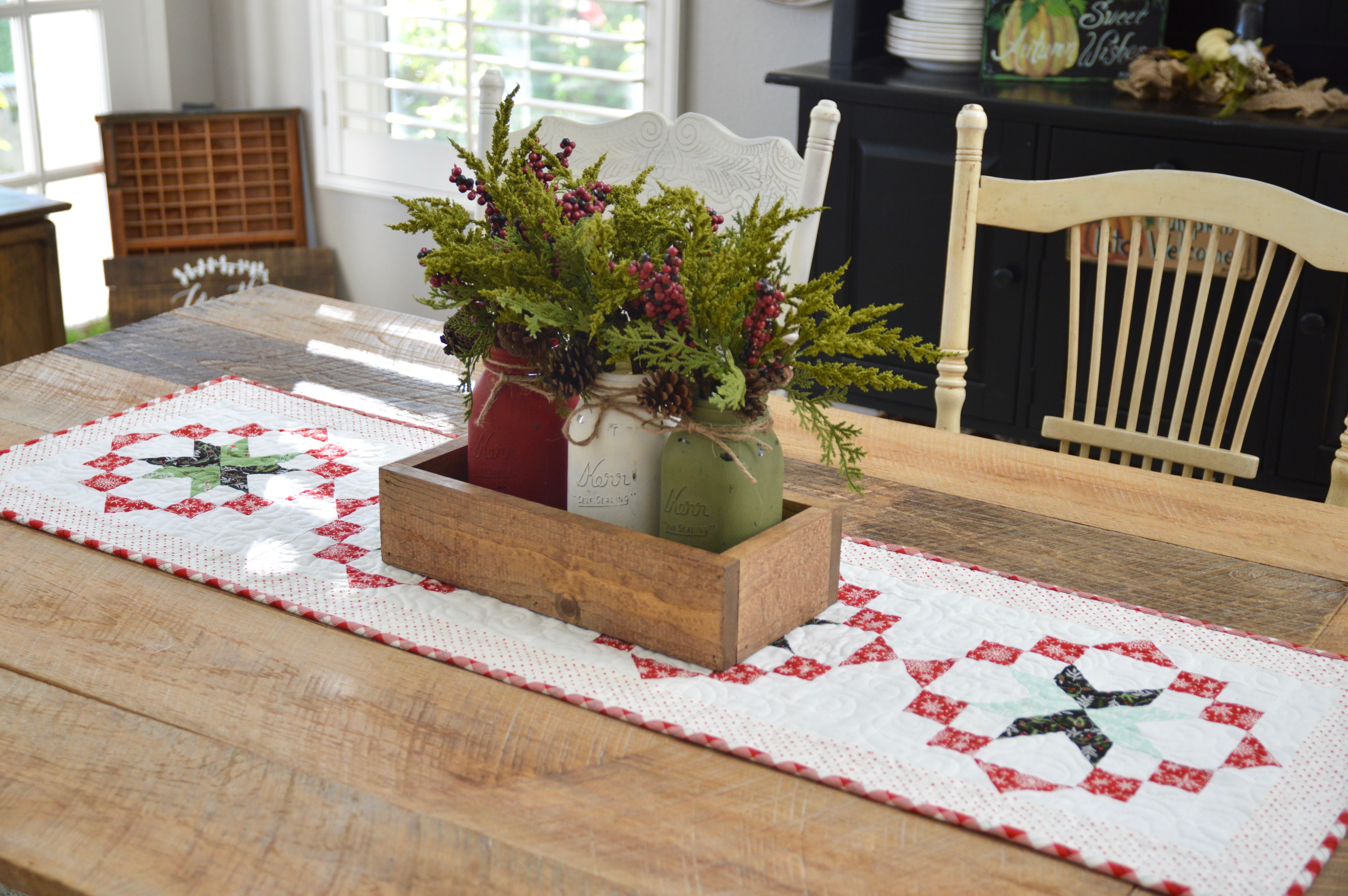 I am participating in Fat Quarters Shop's Tablerunner Bliss Quilt Along!  The Tablerunner Bliss book by Sherri Falls is soooo AMAZIZNG!!  I bet you can't pick just 3 table runners to make – you will want to make them all!!!  Today is my turn to share!!  I chose the "Delightful" tablerunner and I chose Christmas fabrics, because it is never too early to get a jump on holiday sewing!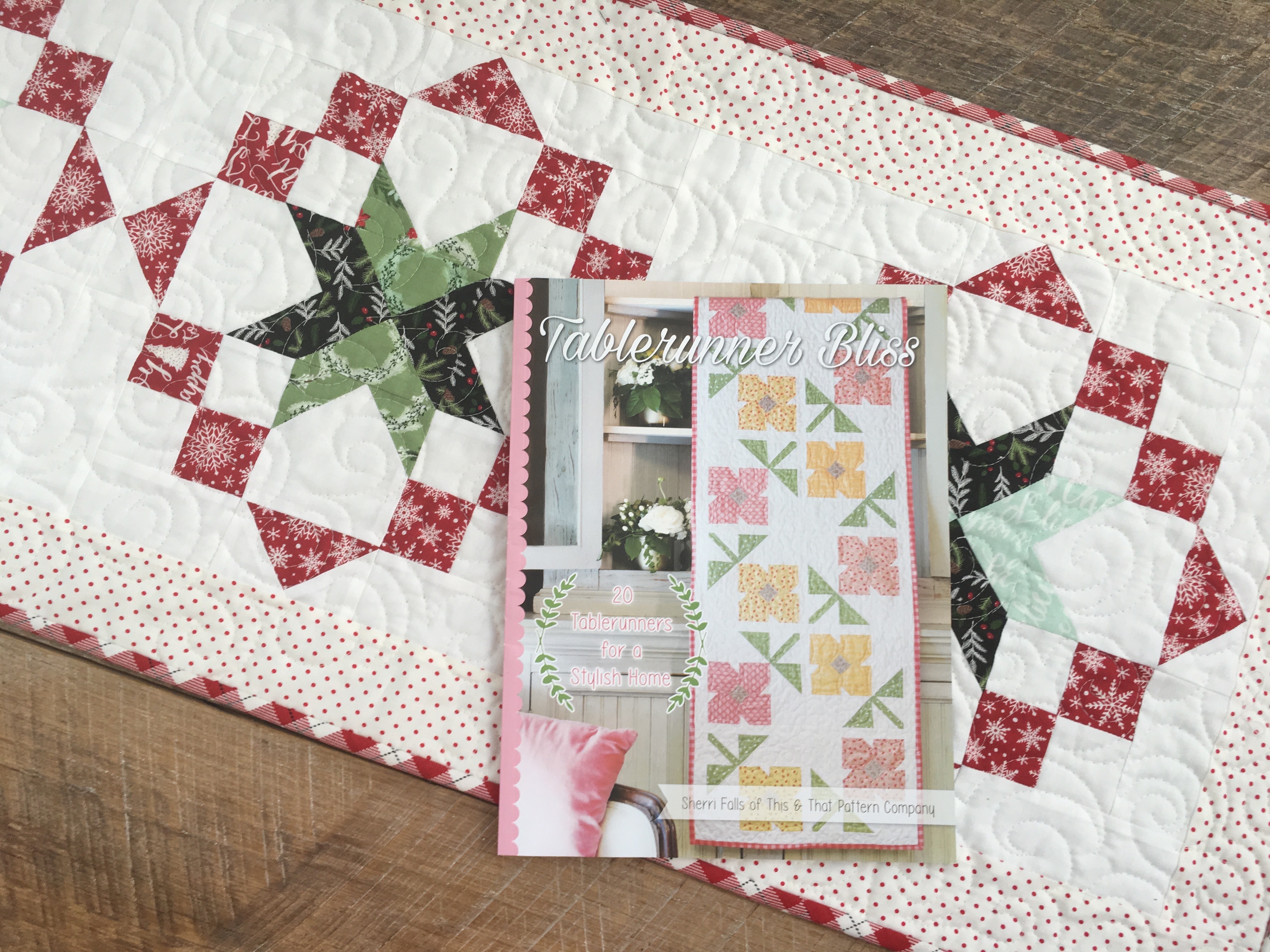 The fabrics in my tablerunner are from Comfort & Joy by Riley Blake Designs.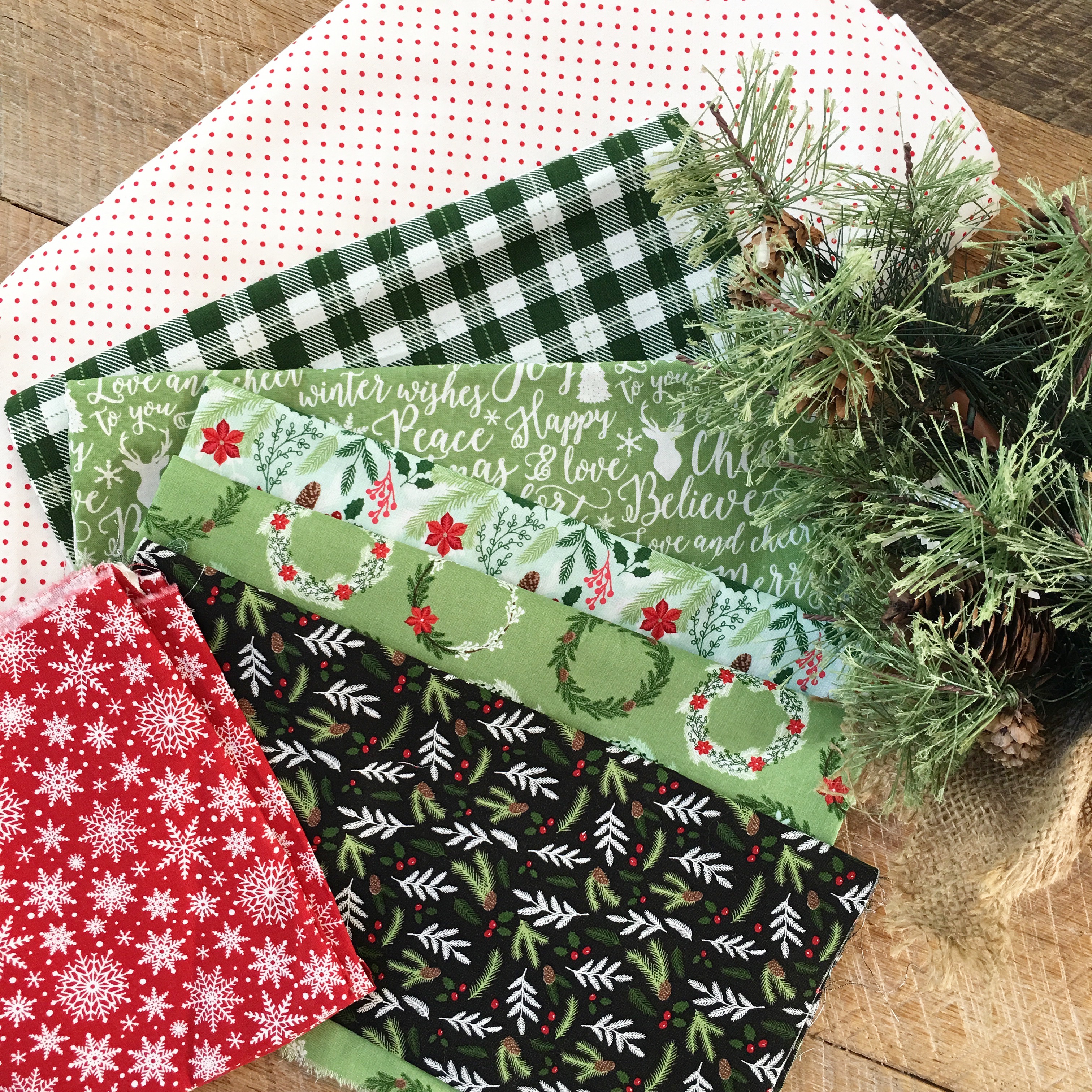 The tablerunner is made up of 4 blocks and a small border.  The blocks are super fun to make and the instructions in the book are very easy to follow.  I would love to make a quilt out of these blocks!  I quilted the tablerunner with an all over swirly pattern and used plaid binding cut on the bias to give it that finishing touch!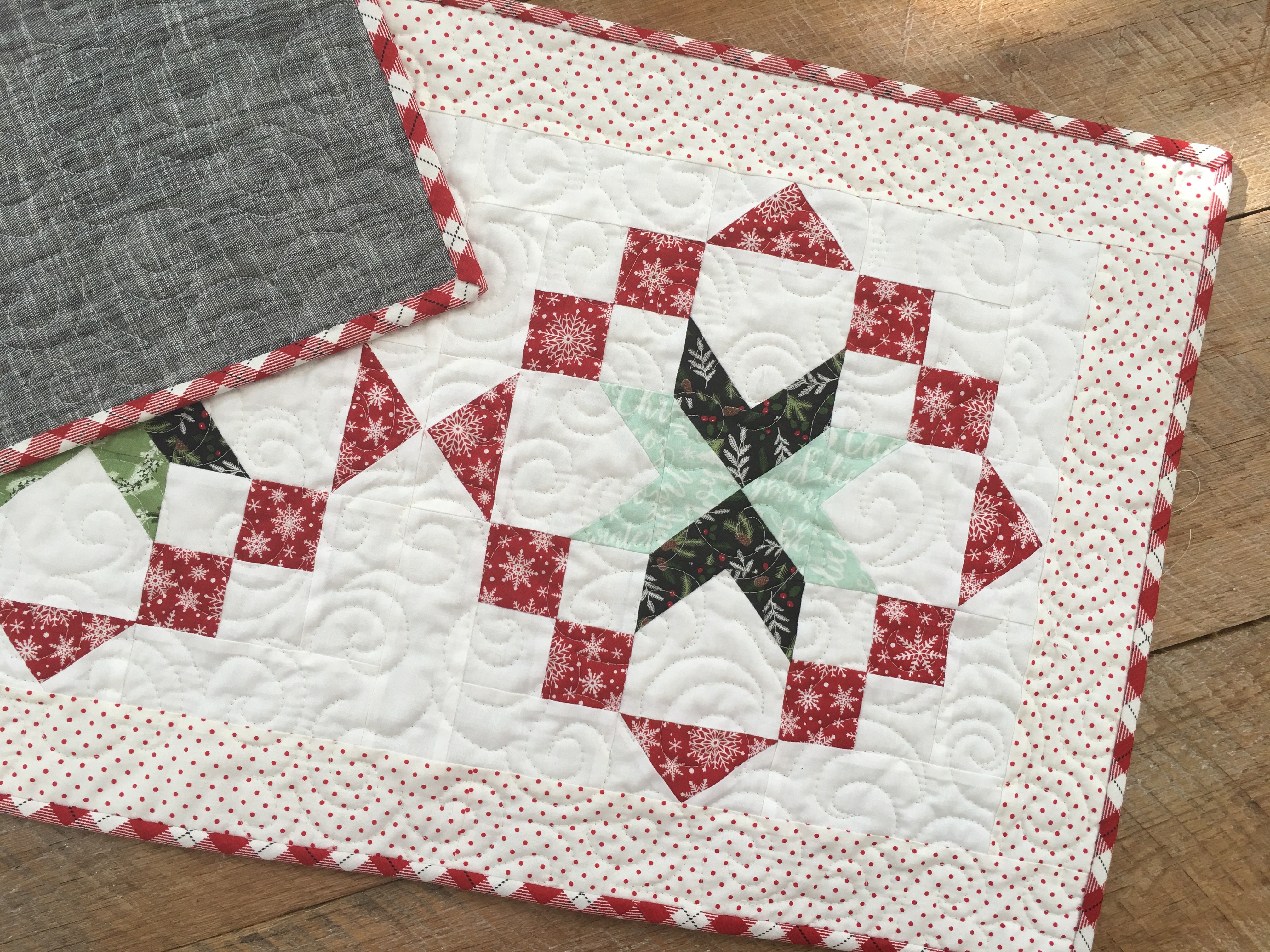 Mufasa likes tablerunners better because he can spread out lengthwise…..heehee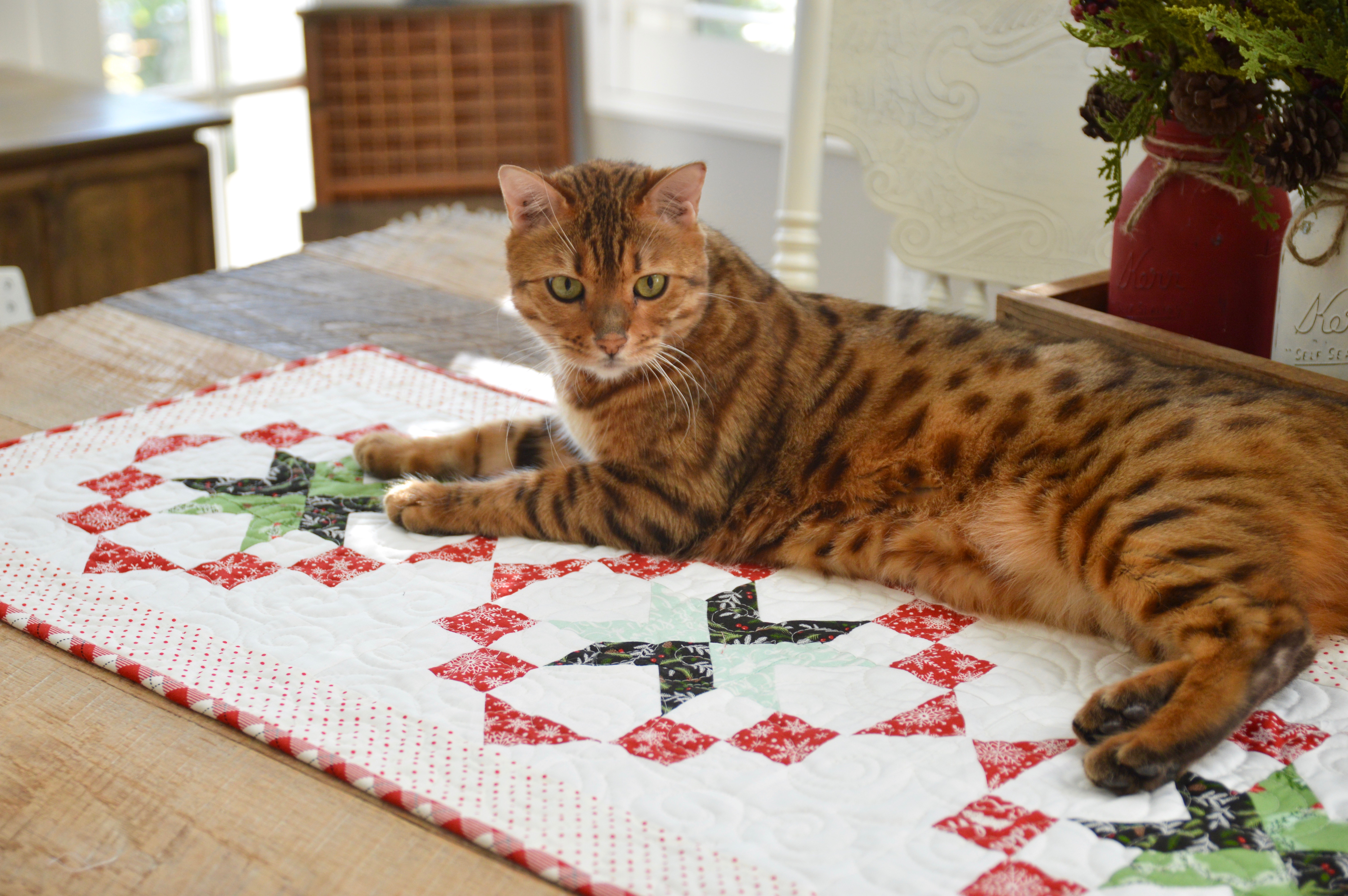 Thanks for stopping by!  Scroll down for a complete list of all the designers participating in this blog tour!