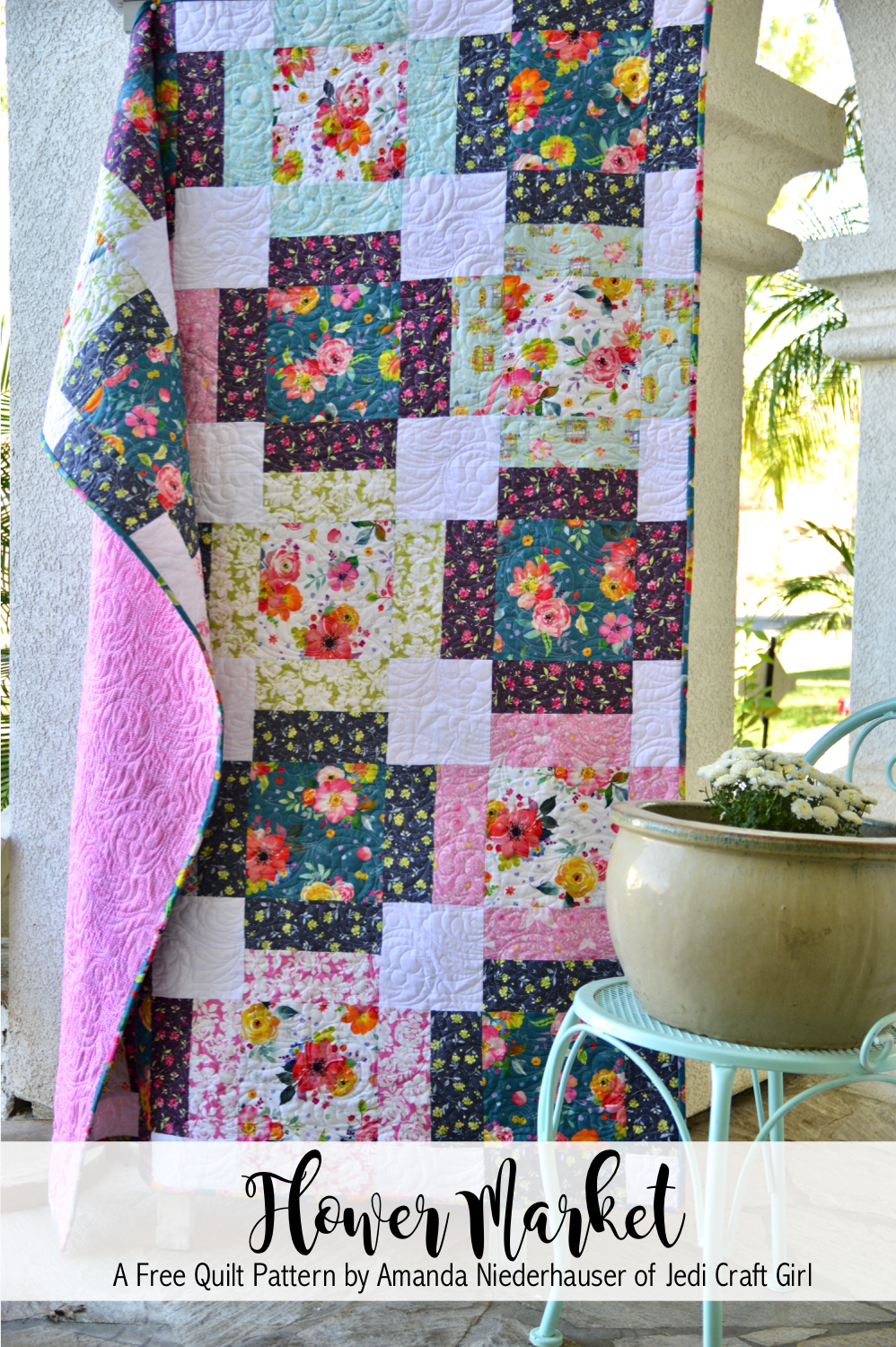 I love floral prints – the bigger the better!  Chelsea Market by Blend Fabrics has all the perfect floral prints in one fabric line!!  I created this quilt to show off the beautiful flowers – sometimes you just don't want to cut your fabric up into small bits.  This quilt pattern would work well for any of your favorite large prints!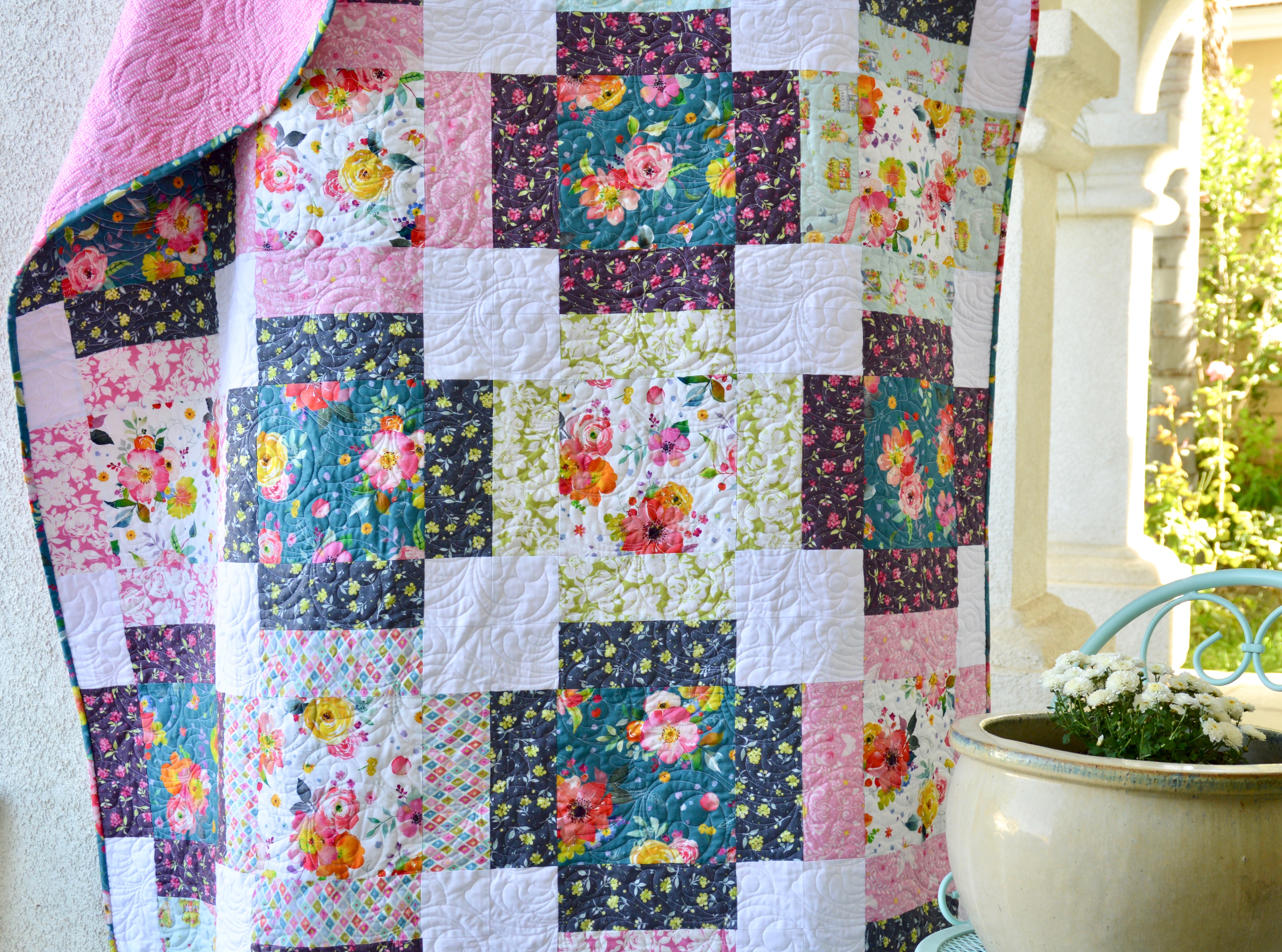 The block size is 14″ and the overall quilt measures 56″ x 70″.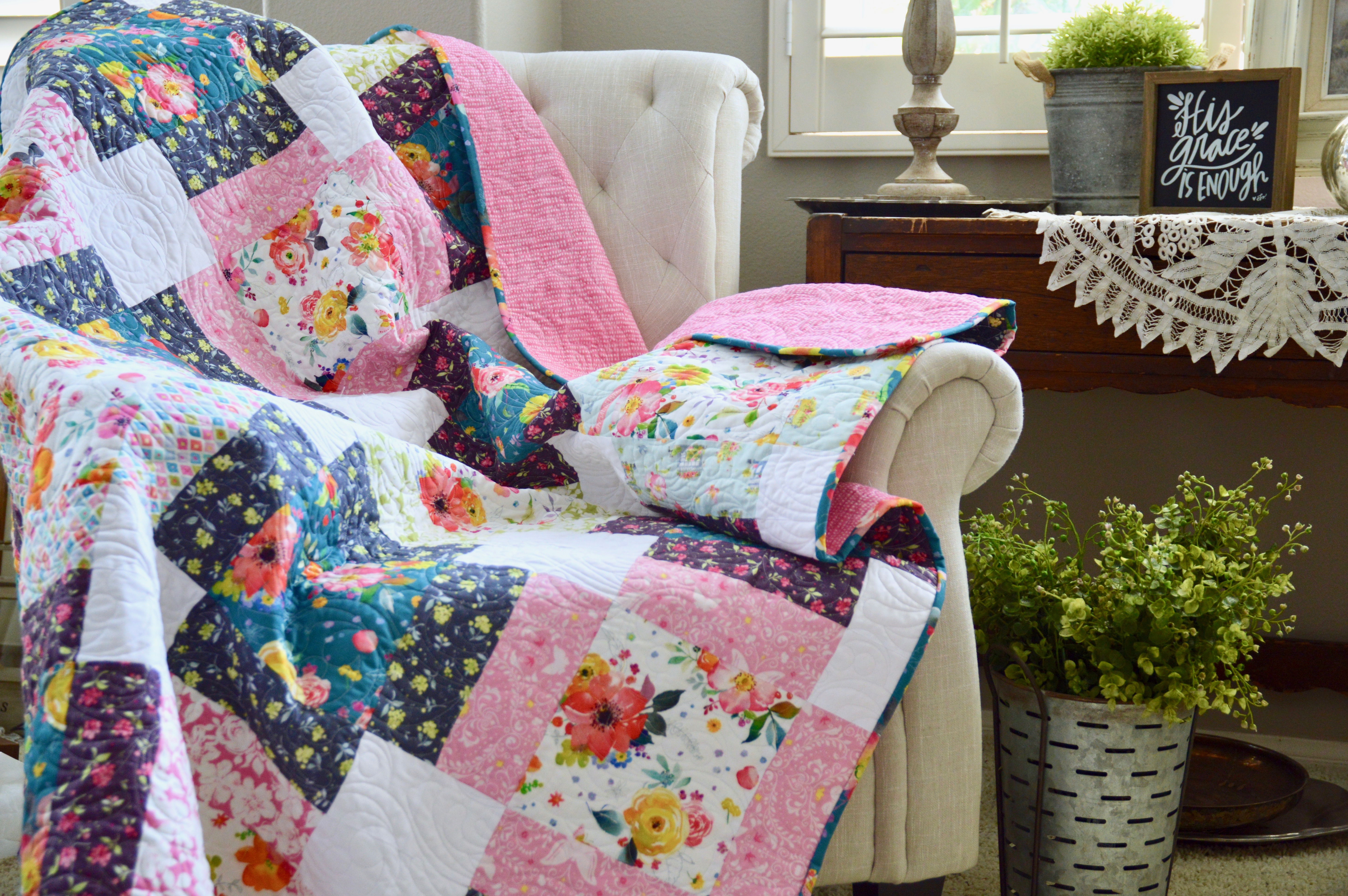 It's the perfect size for a throw or for the end of a bed.  You can download the PDF by clicking here.  I hope you love it!!