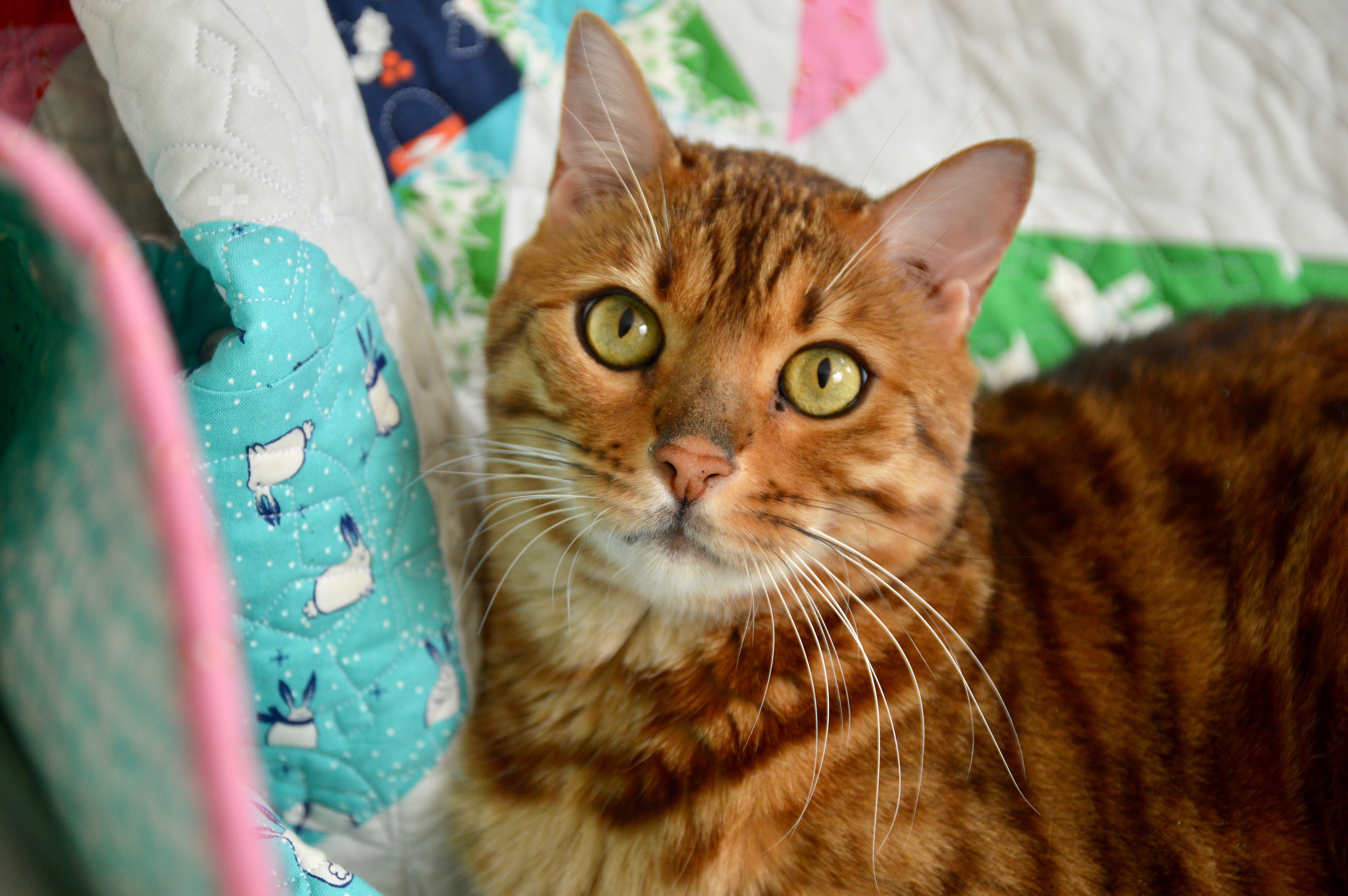 I just got my Christmas Party quilt back from my quilter!  I am so in love with this quilt!  My quilt model needed some work so here he is showing off the beautiful snowflake quilting!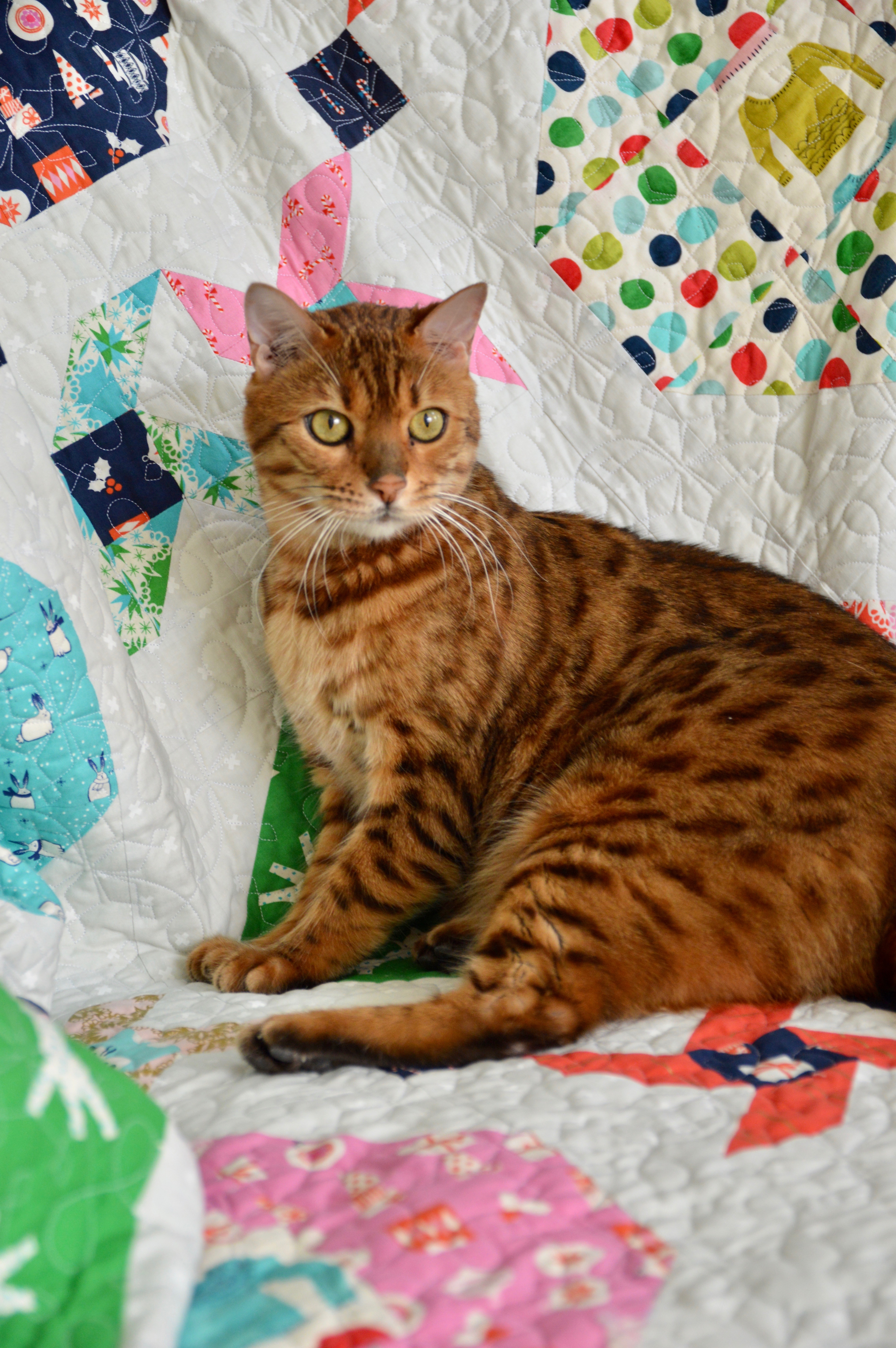 My favorite part of the quilt is the green cat border combined with the pink candy cane binding – SERIOUSLY!!!!!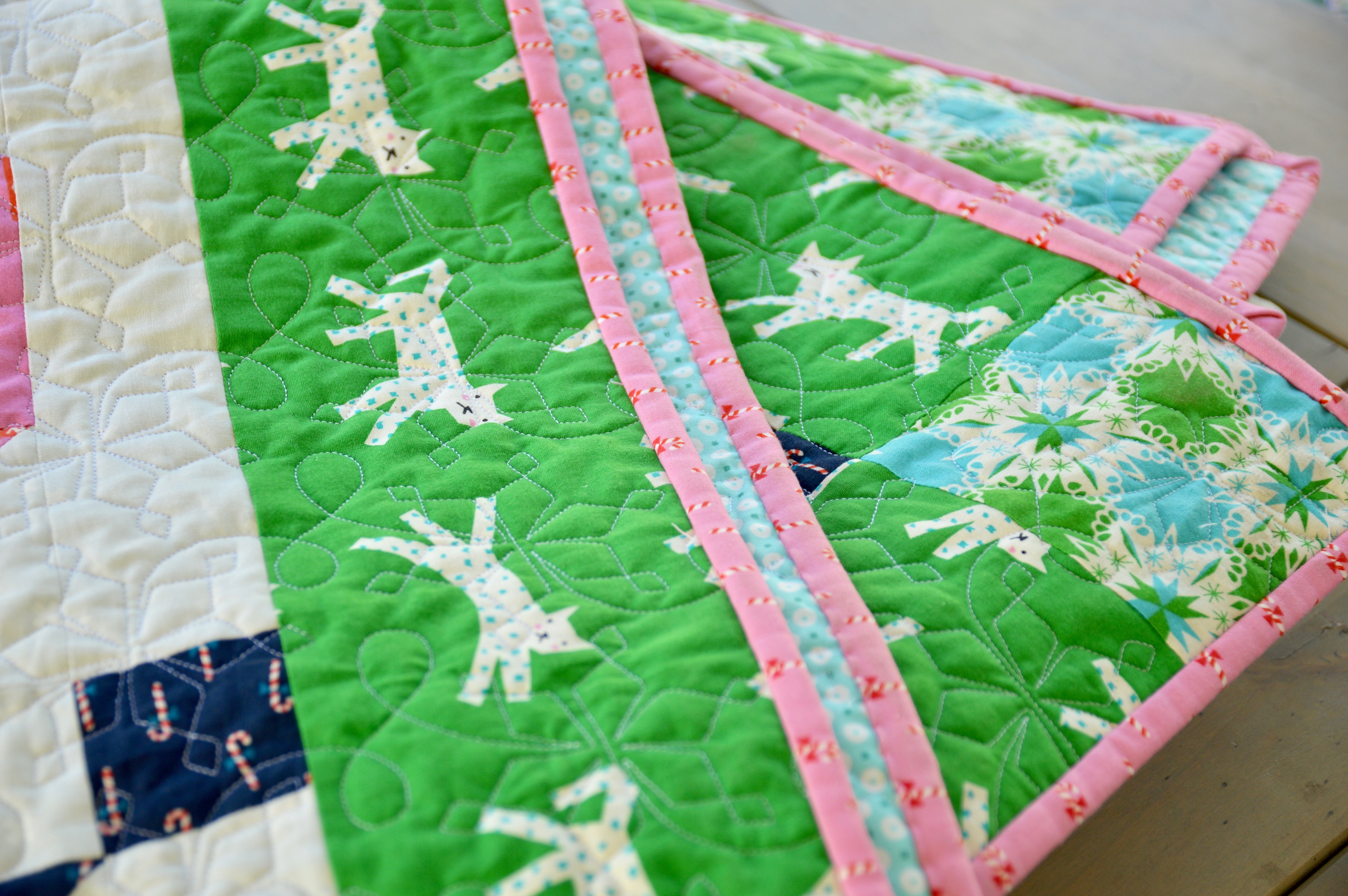 The back is a light aqua with small circles – from the Daysail line by Moda.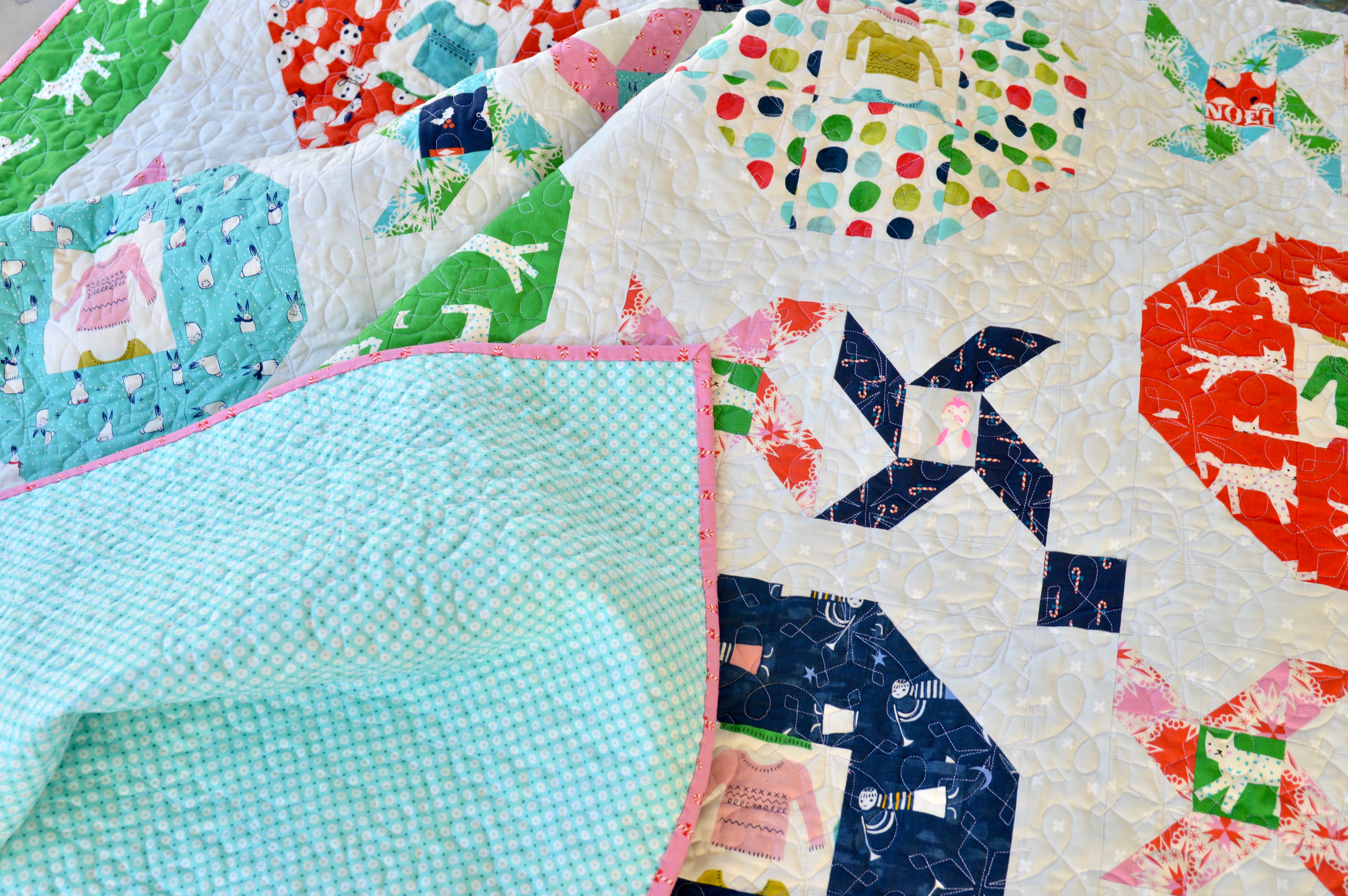 It goes perfectly in my retro-whimsy family room – but it's actually going to be hung upstairs in the hallway.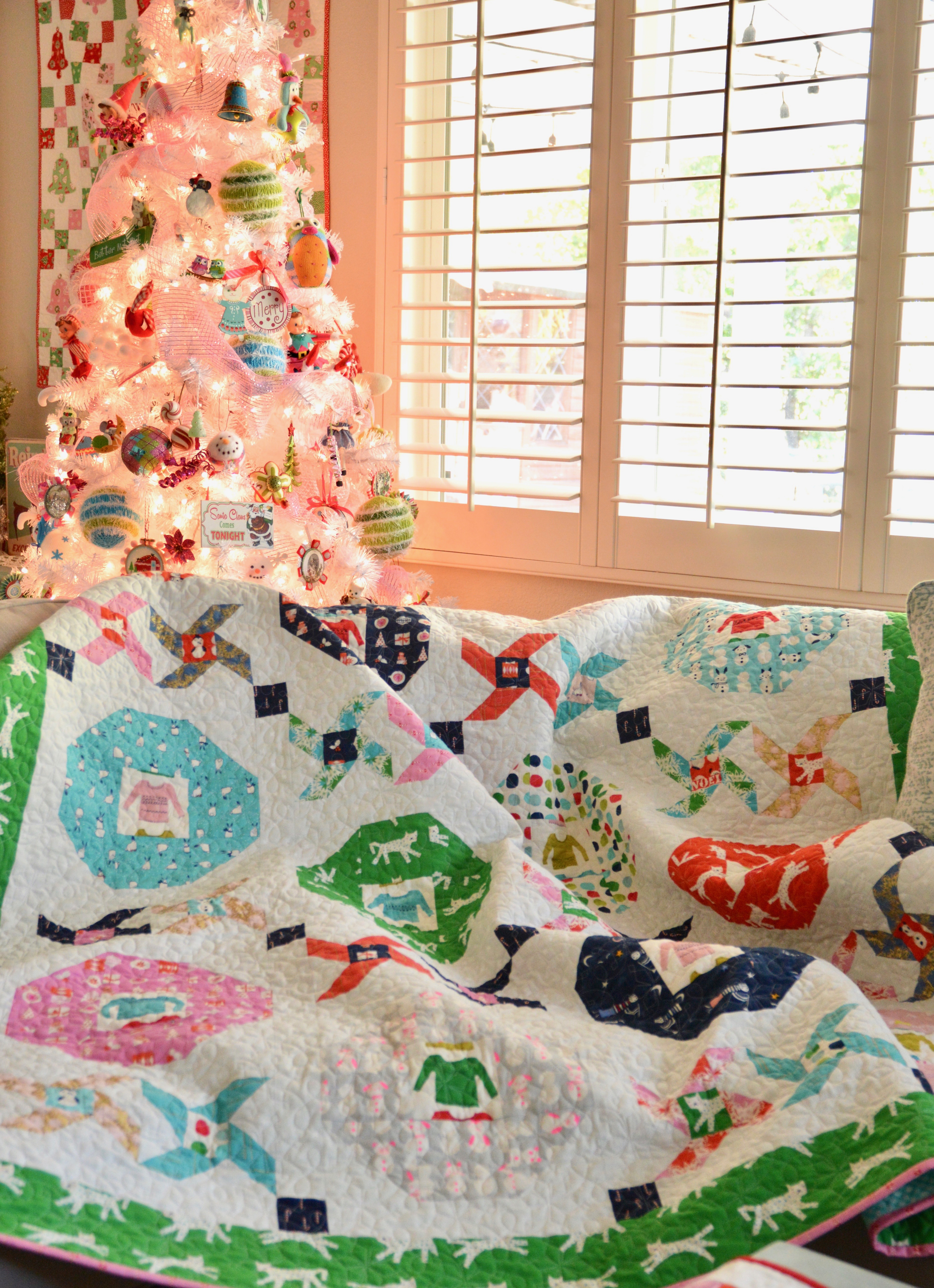 You can find the pattern for this quilt in my Etsy shop.  I hope you like it!