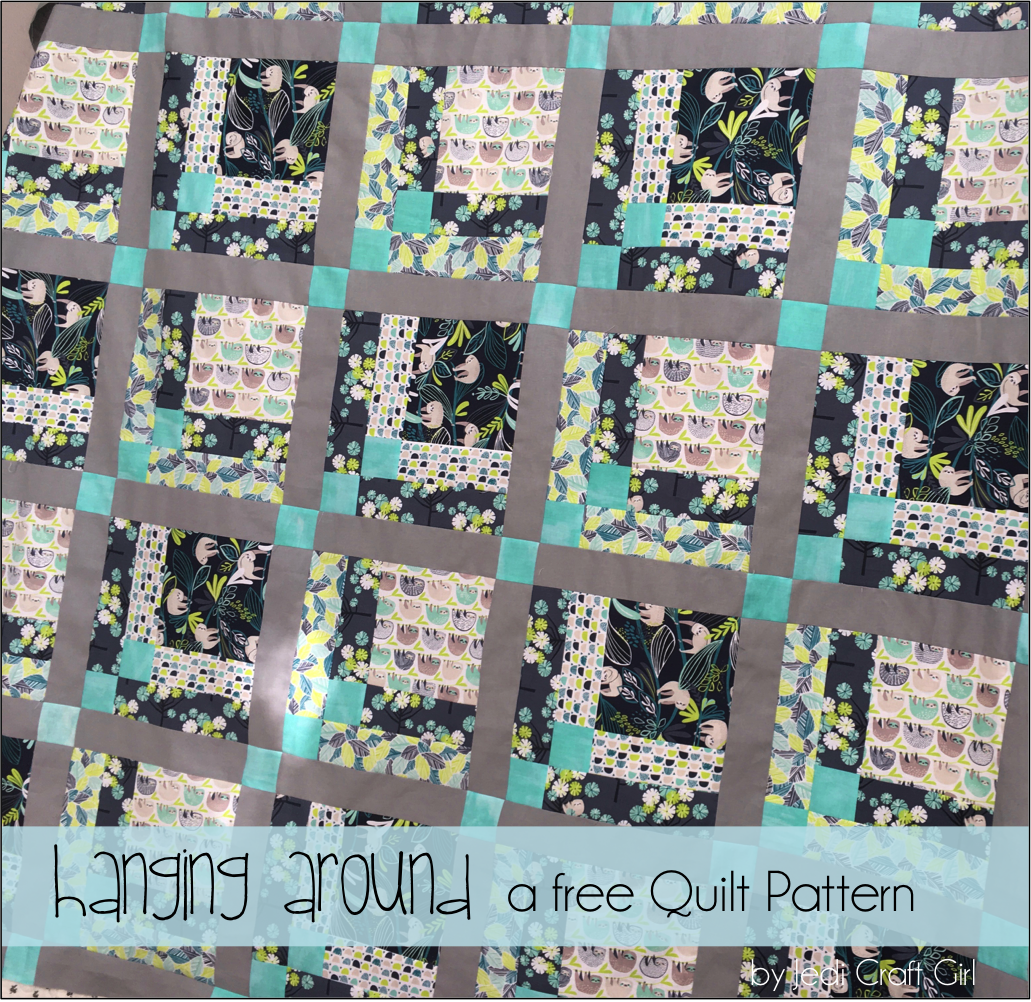 I'm super excited to share this fun pattern with you!  I'm always looking for ways to use my favorite theme prints!  This one is my new "go-to" – perfect for a throw quilt, or remove a few blocks and it's a baby quilt size!  The fabrics in this quilt are from Blend Fabrics Rainforest Slumber.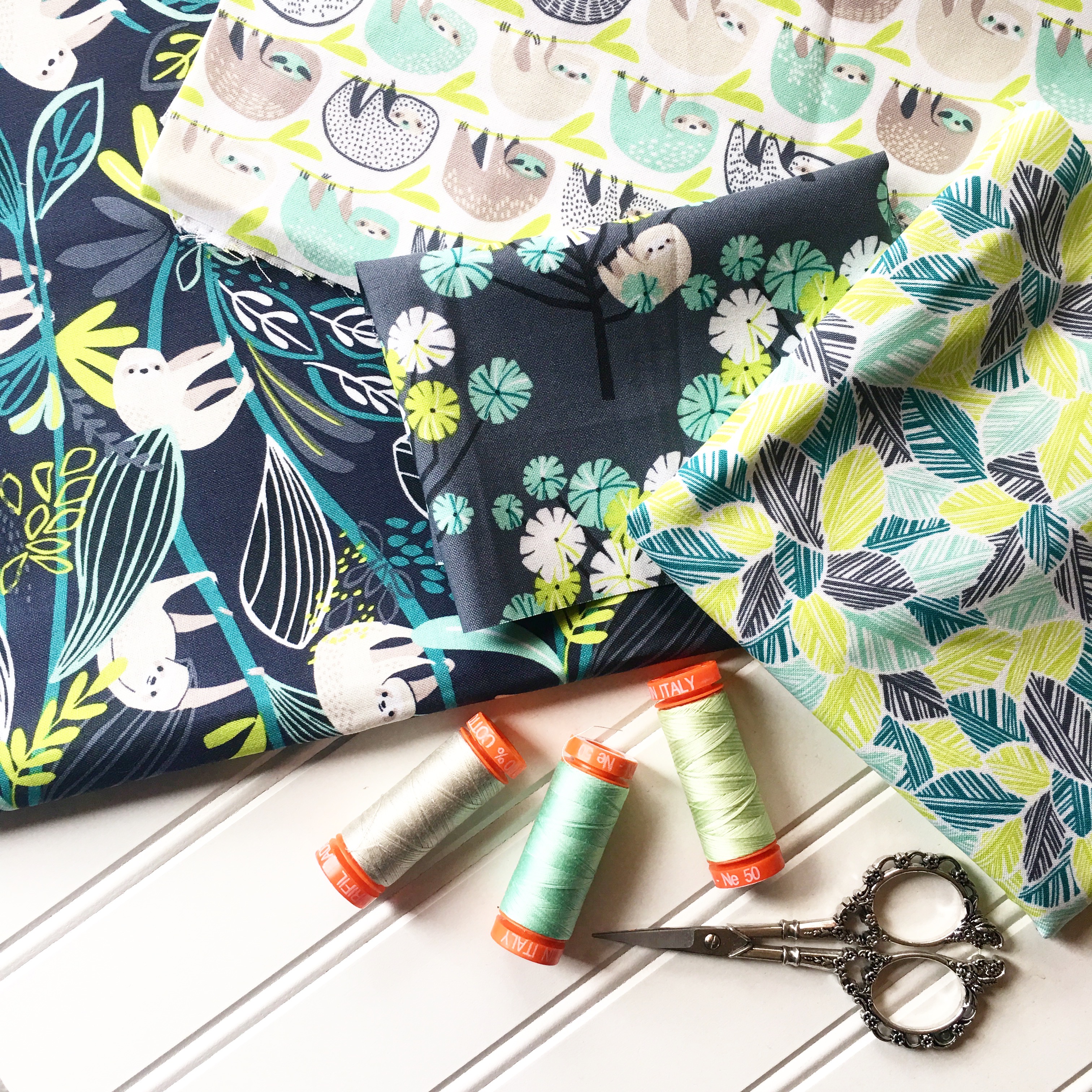 Who knew sloths could be so adorable!!  The finished quilt measures 62″ x 62″ and the finished block size is 10″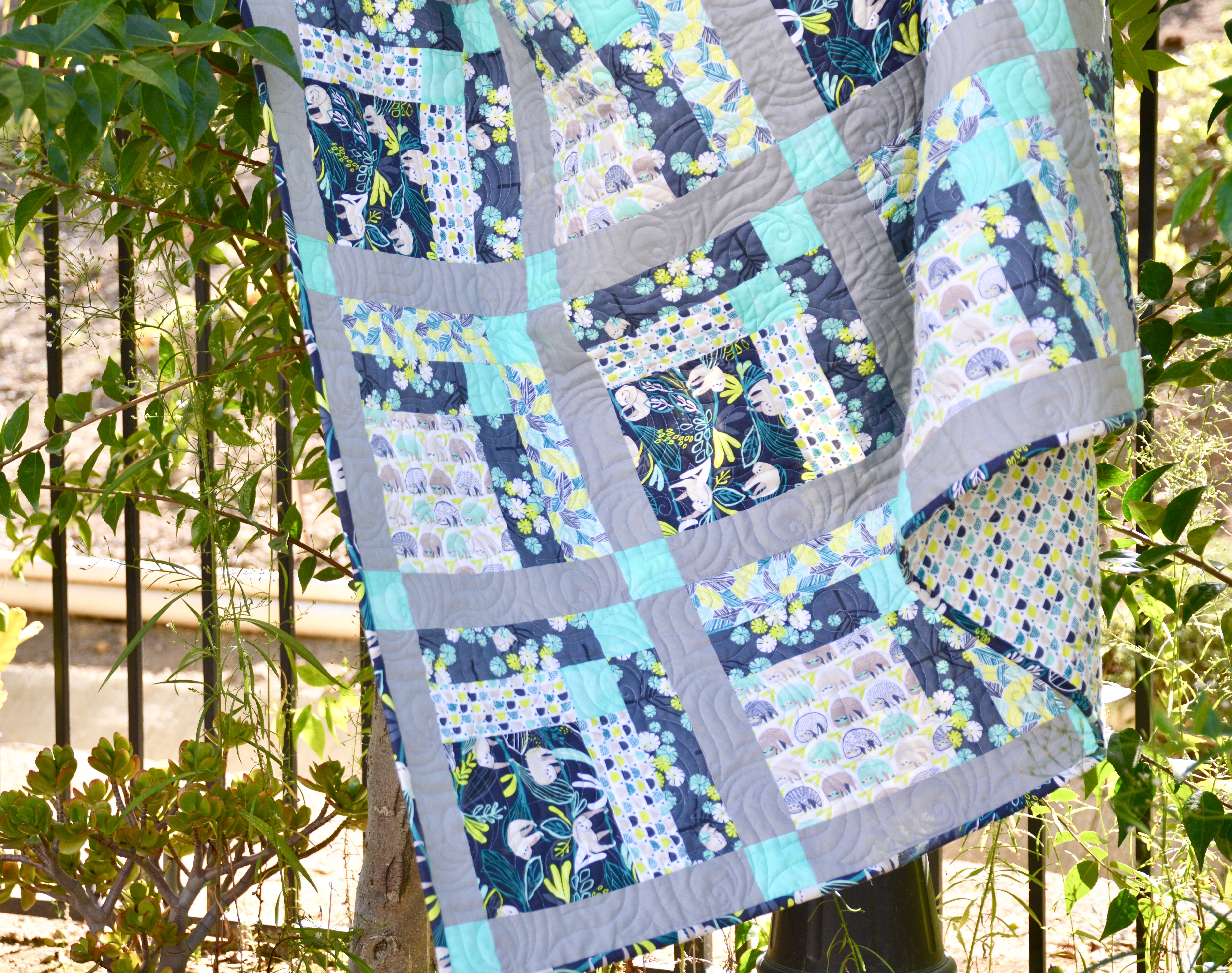 You can click here to download the PDF pattern.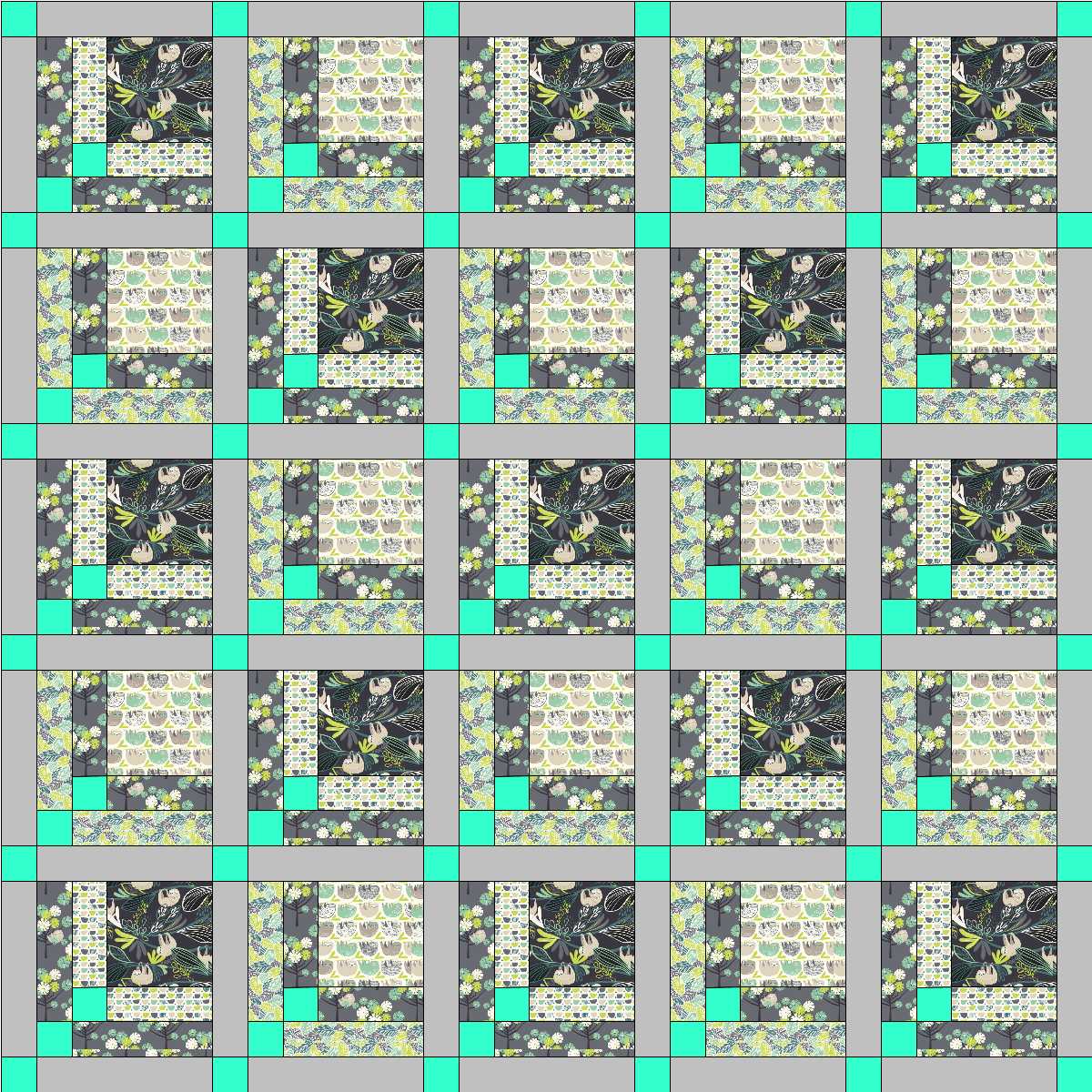 This pattern is so versatile – picture a sports quilt or even a Christmas quilt!!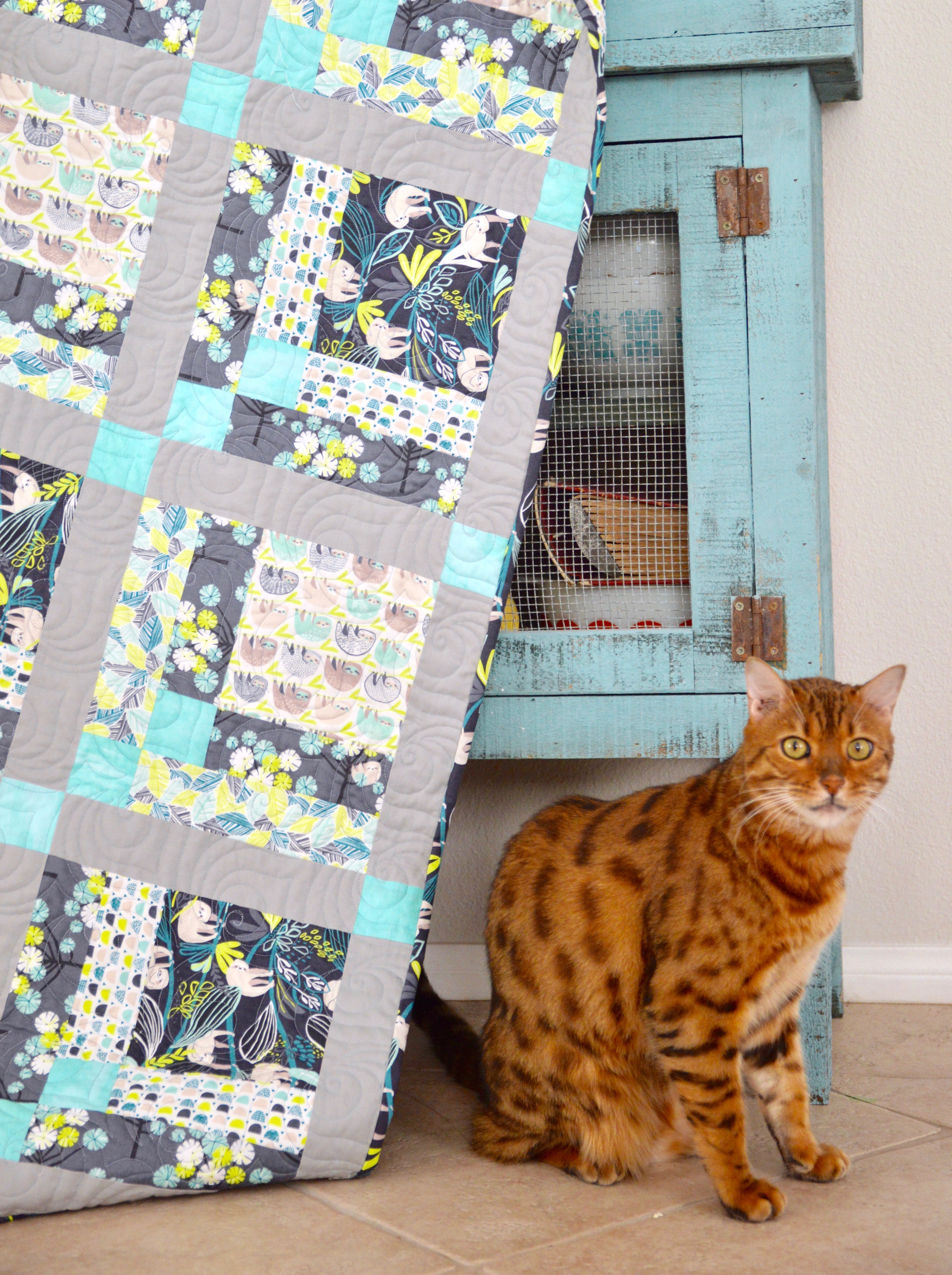 Mufasa looks thrilled 🙂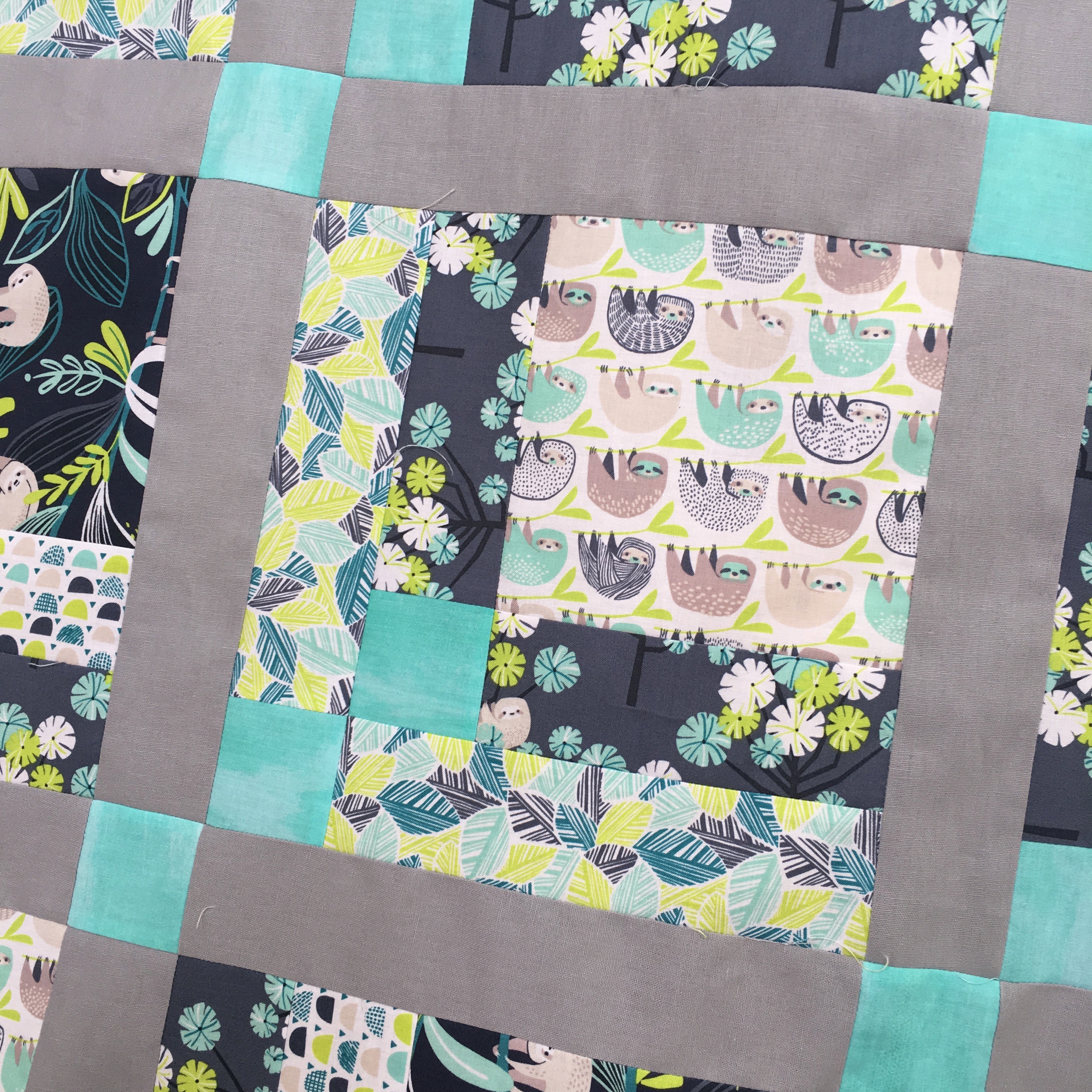 I hope you enjoy this pattern – be sure to post pictures on Instagram and tag me in your photos so I can see your creations!!