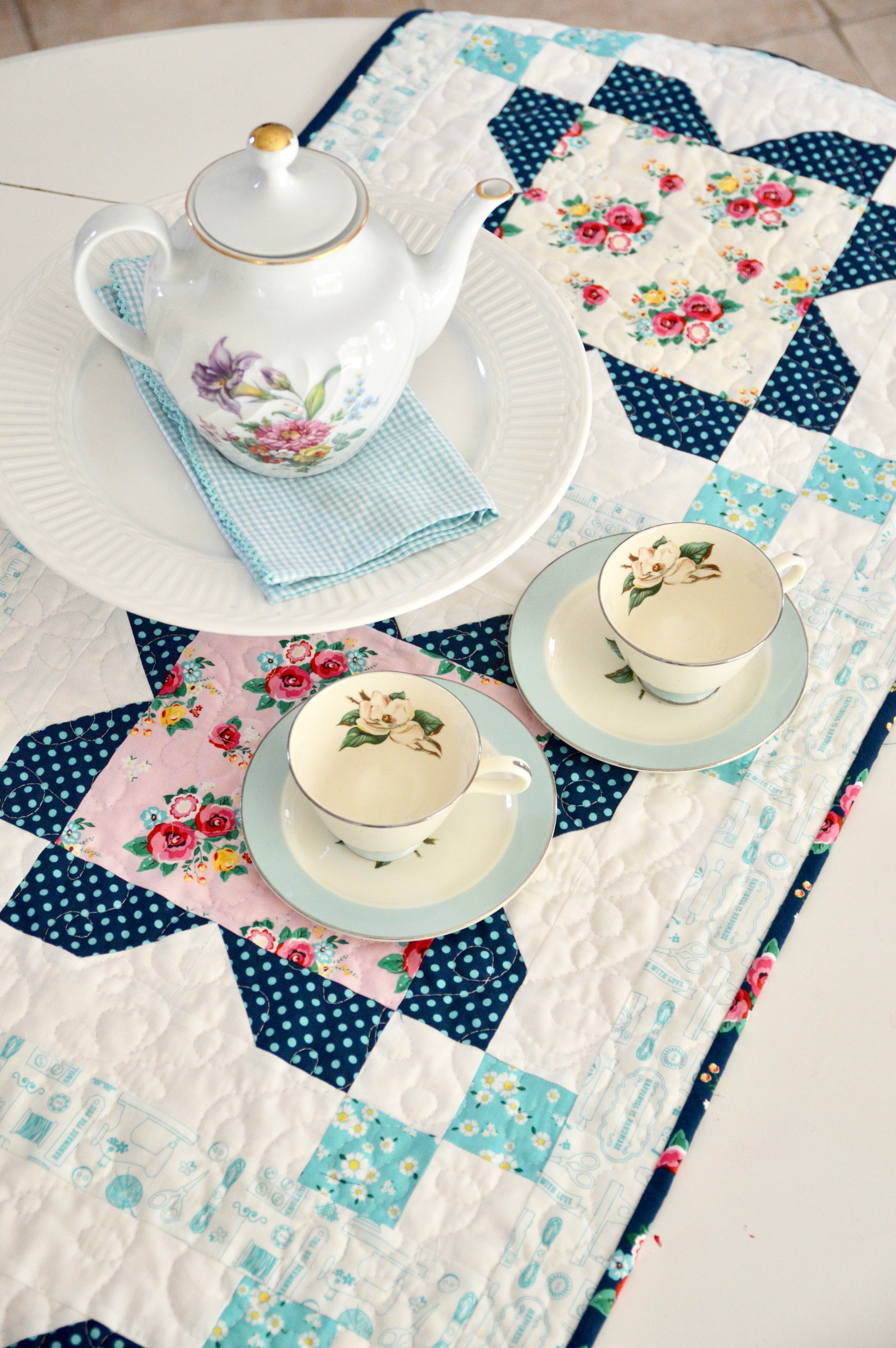 I am so happy to be a part of Lori Whitlock's Happiness is Handmade blog tour!  Lori is such a sweet and talented gal and her new line of fabric totally captured my heart!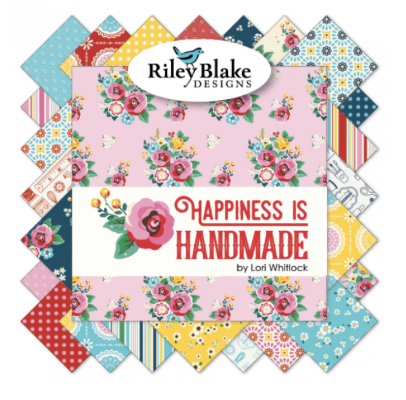 The fabrics are playful and whimsical and are just what you need in your Quilty stash!
Her floral print is what totally pushed me over the edge!  I was inspired by the vintage feel of the floral fabric to make a table runner – perfect for afternoon tea!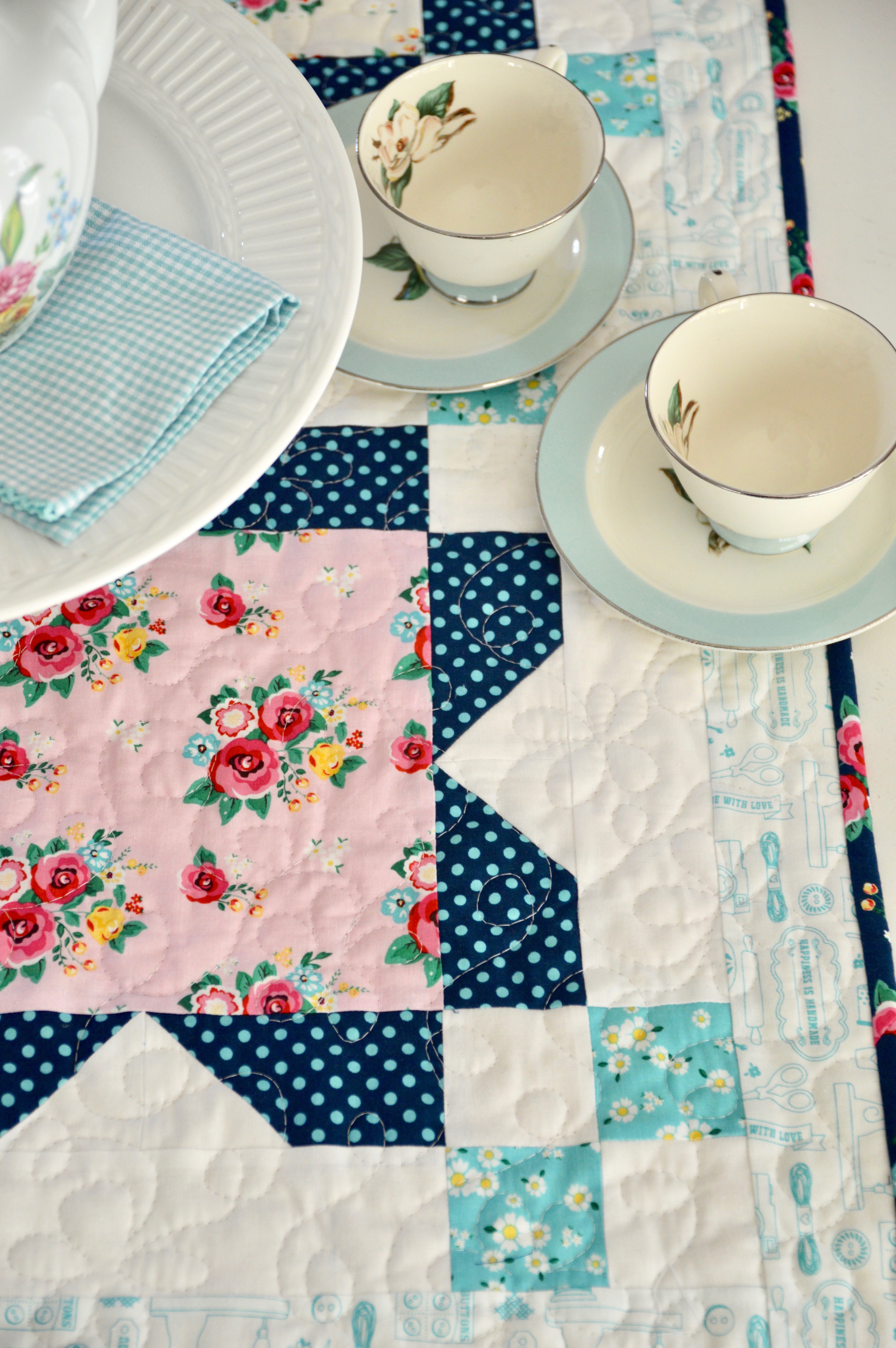 I love all the fabrics in this line – I chose a more subtle palette for this project.  The table runner is from Sherri Falls' Tablerunner Bliss book and this pattern is called Blossom Tablerunner.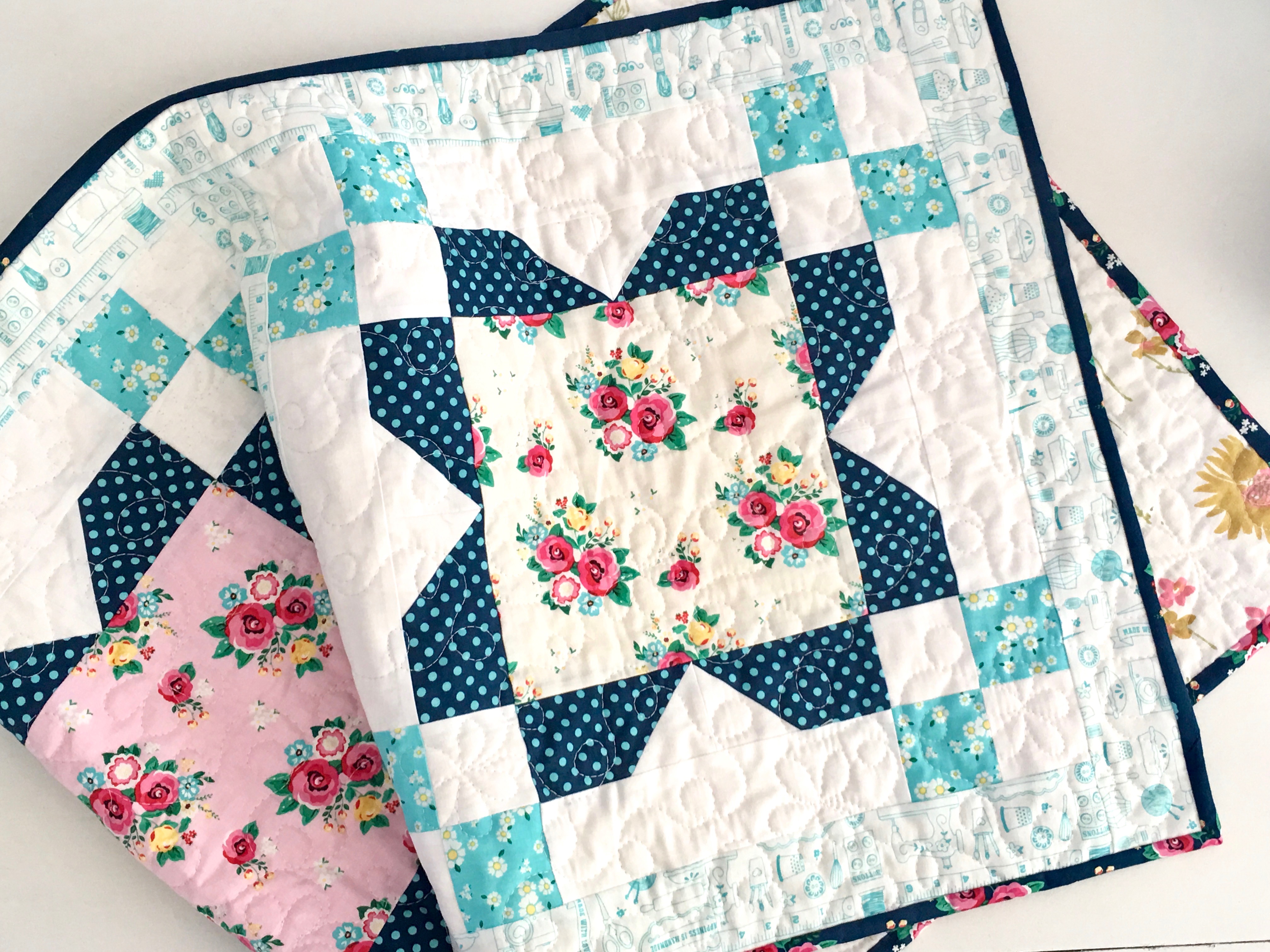 The flowers are so vintage-y beautiful!!!
I even used the navy floral for the binding.  I really want a whole dress out of this fabric!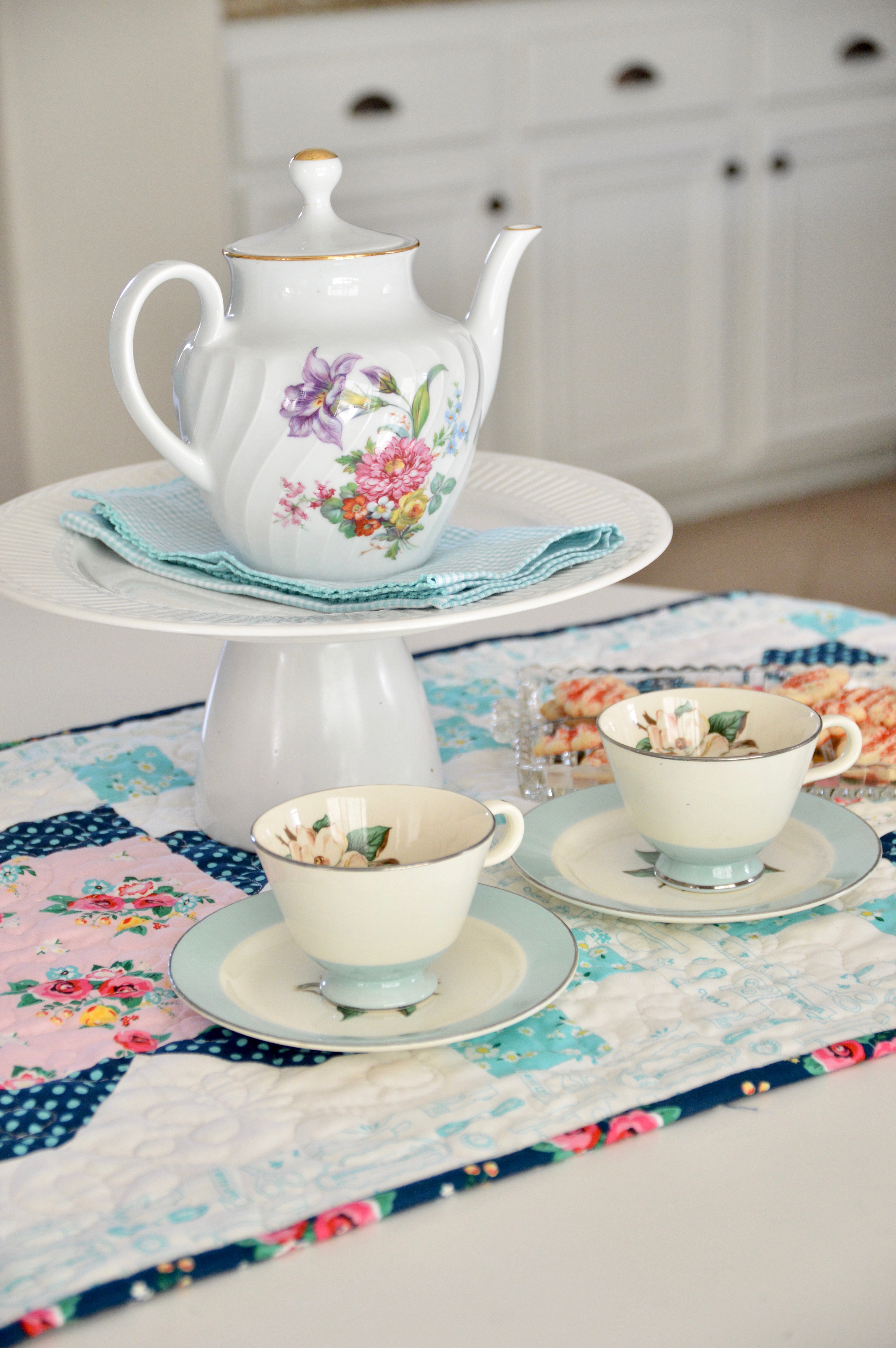 The colors are perfect for my kitchen but it might just end up in the family room!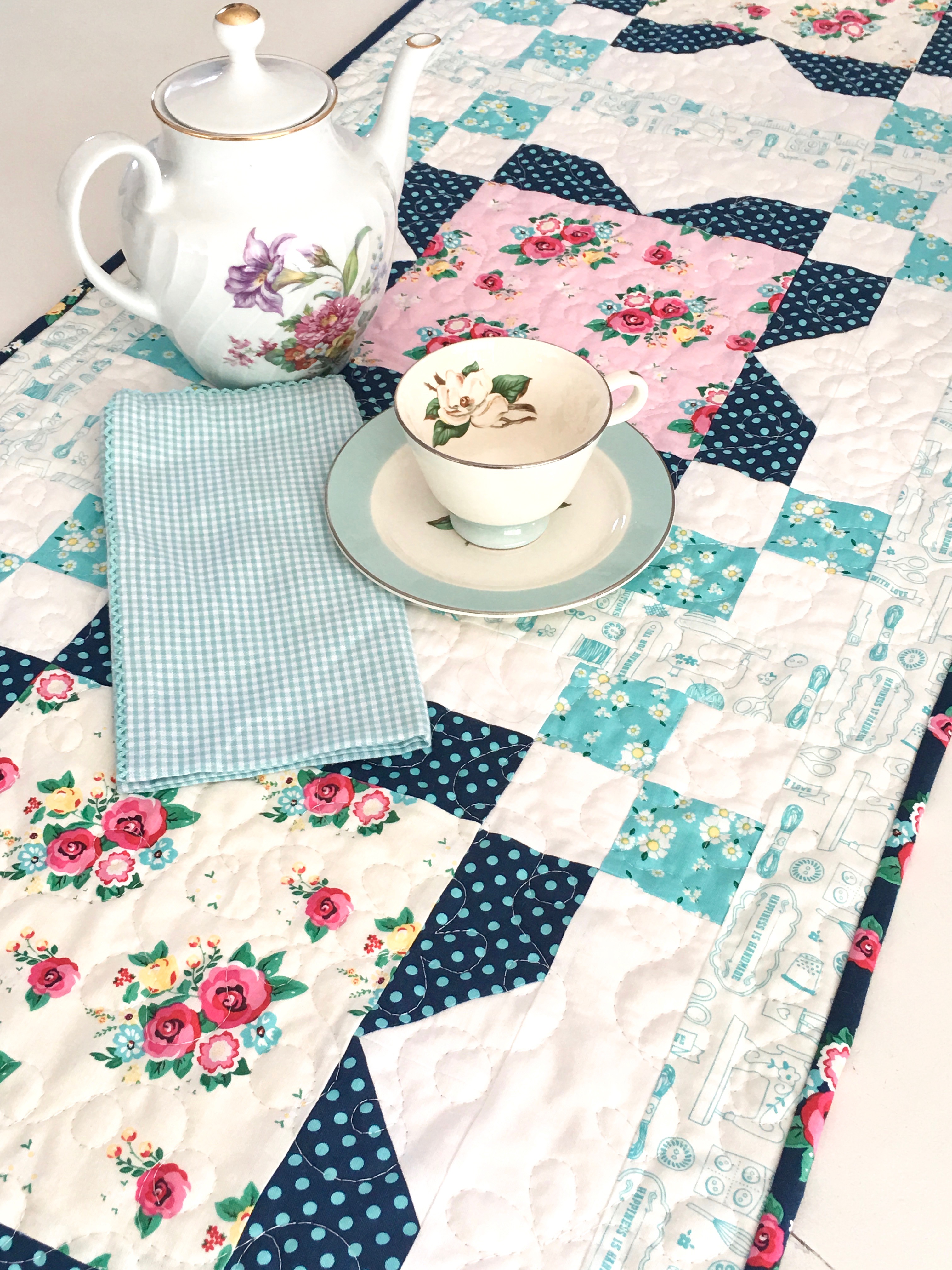 Thanks for stopping by!!!  I'd love to invite you over for tea 🙂