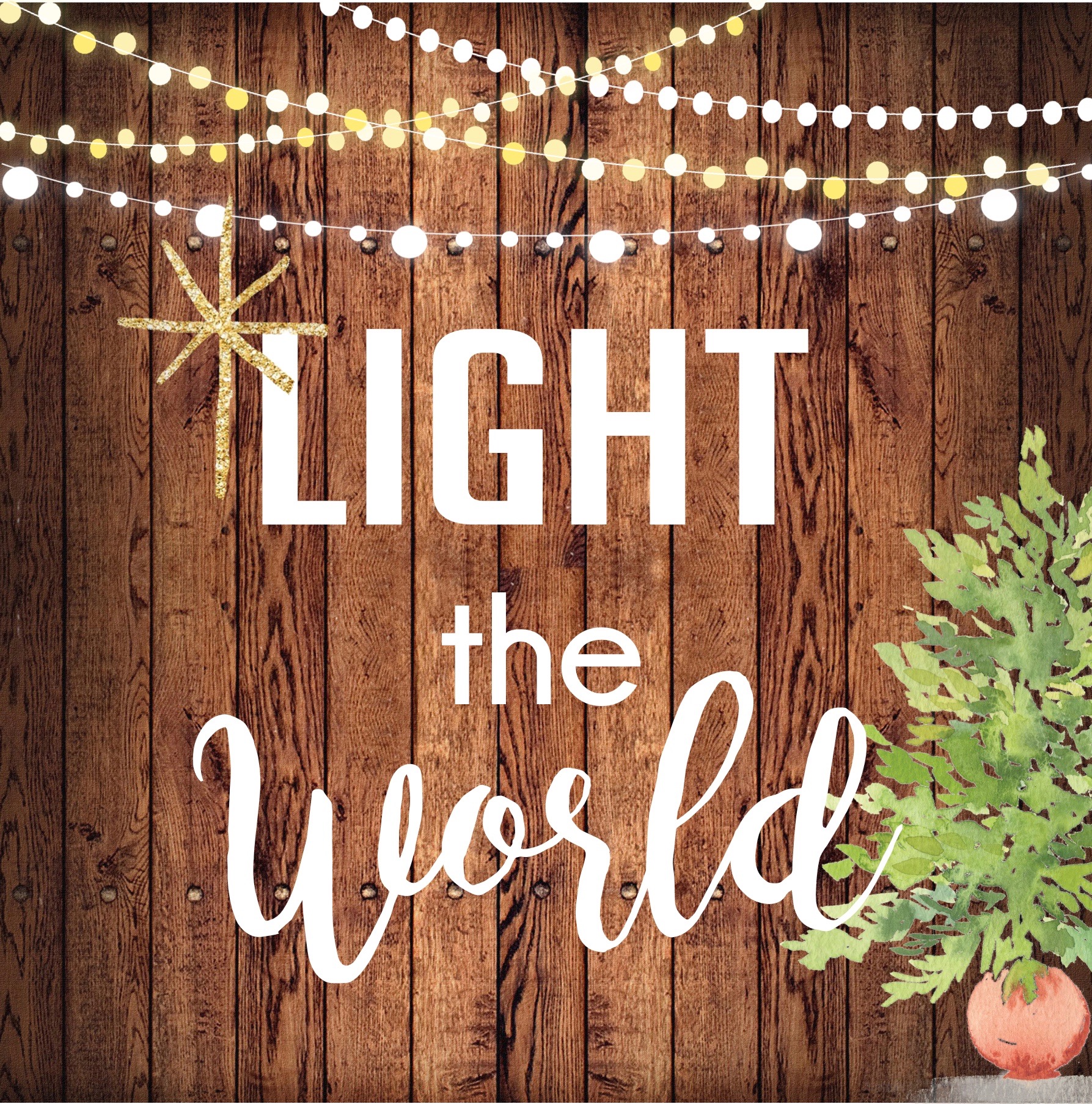 It's December 1st!  The spirit of Christmas is in the air!!!  This year our family is focusing on "Lighting the World" each day in December by doing an act of service or kindness.  These can be super small things like writing a thank you letter, forgiving someone, donating clothes, or visiting someone who is lonely.  However small the gesture seems, if we all participate, we CAN make a difference!  How will you Light the World this December?  To learn more and for a list of suggestions each day go to Mormon.org.
I am spreadig the light of Jesus by taking my favorite Christmas song, O Holy Night, and creating an image for each day in December using the song lyrics.  These are a little gift to you as they are free to download.  I was thinking it would be fun to print them out and use them with our advent calendar.  I hope you enjoy them and that they bring the spirit of Christ into you heart.
Click here for the Dropbox link to download the files.  I will add a new one each day!