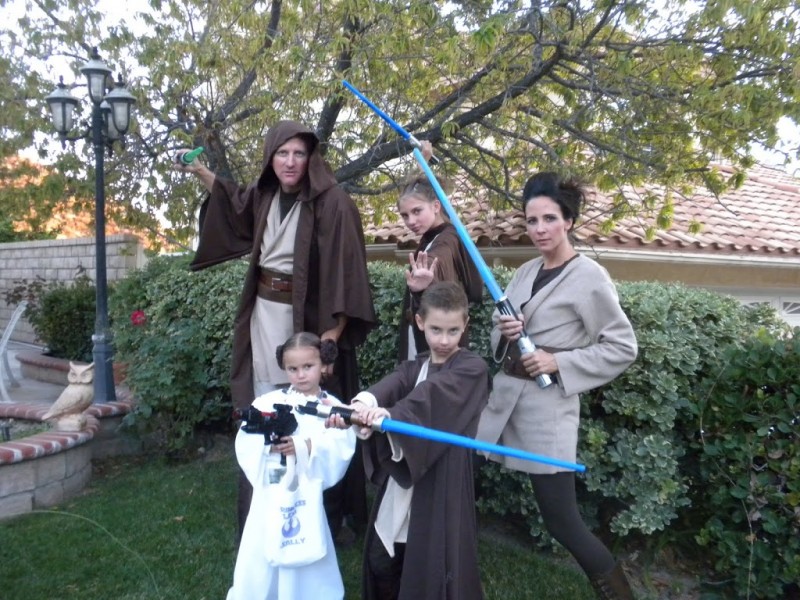 This was the most intense Halloween yet! The children are so into Star Wars and they were very demanding on how the costumes should be. I searched the Internet and read how everyone constructed Jedi robes. It came down to laying the person on the fabric and cutting around their body! No tutorial here – you just have to go for it!!!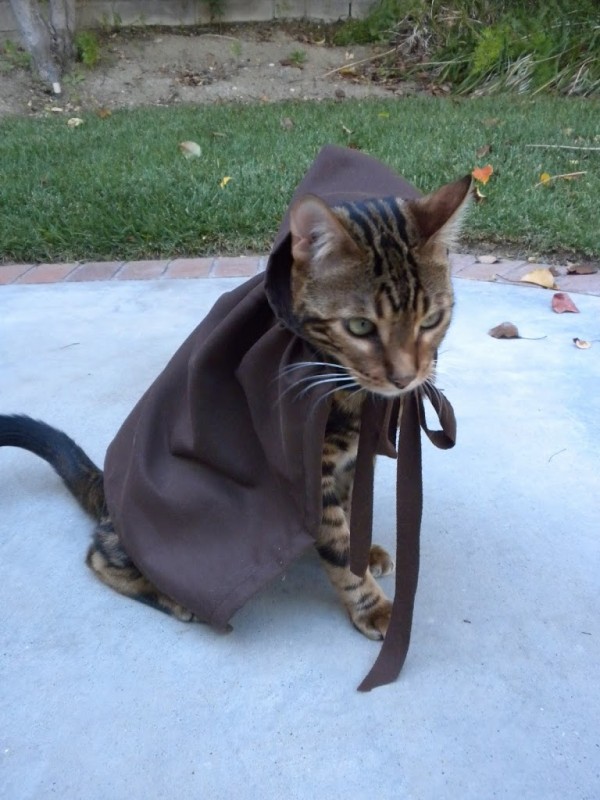 Marbles also got his own Jedi Robe. I love sewing things like that minutes before we have to go trick or treating!
I also made them matching treat bags with their names. I cut the image and letters out of vinyl then used it as a stencil and painted the bag.