This sailboat fabric makes me want to sing…..Sailing, sailing over the bounding main!  Do you think I'm going overboard with too many nautical projects? 🙂 hehe
I found this fabric at my local Beverly's store and I new I wanted to sew skirts.  I love how they turned out.  For Sally's skirt I used Tie Dye Diva's Potato Chip Skirt pattern.  I wrote a review of this skirt here.  After making it again, It's still my favorite girls skirt pattern!  The women's skirt is from Amy Barickman's The Magic Pattern Book.  I also wrote a review of this pattern here.  It's such a great A-line skirt with a center pleat and it can be sewn in about an hour!  If you check my Instagram this week, you can enter to win both these patterns!!!  The winner will be announced Saturday, March 14th.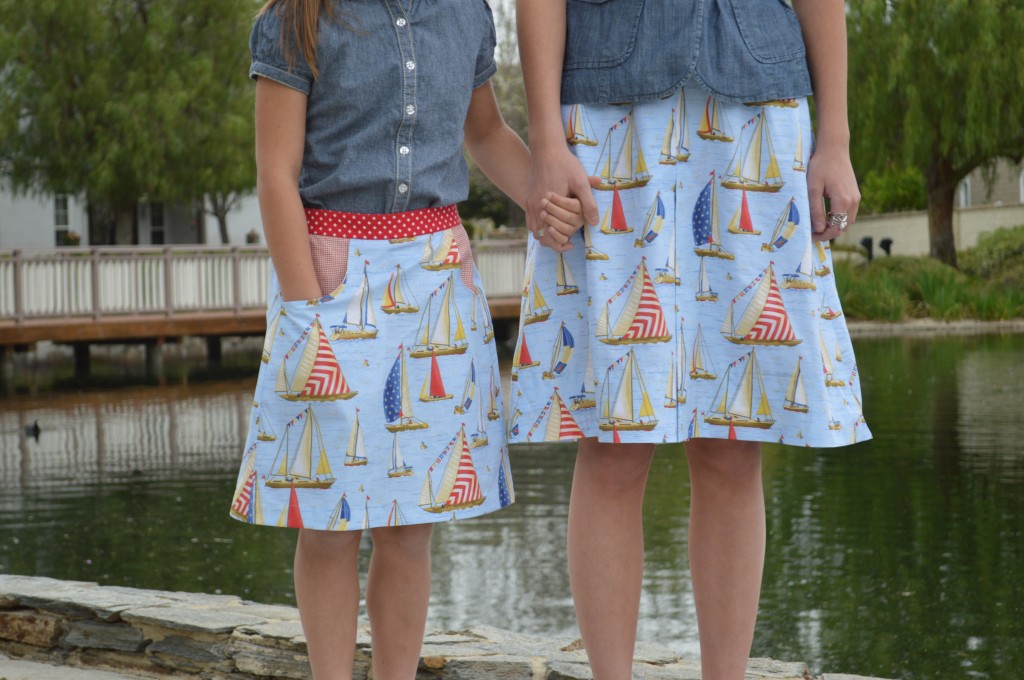 Here you can see the cute center pleat in the women's size skirt.   For Sally's skirt, I choose a different fabric for the waistband and for the pocket backing.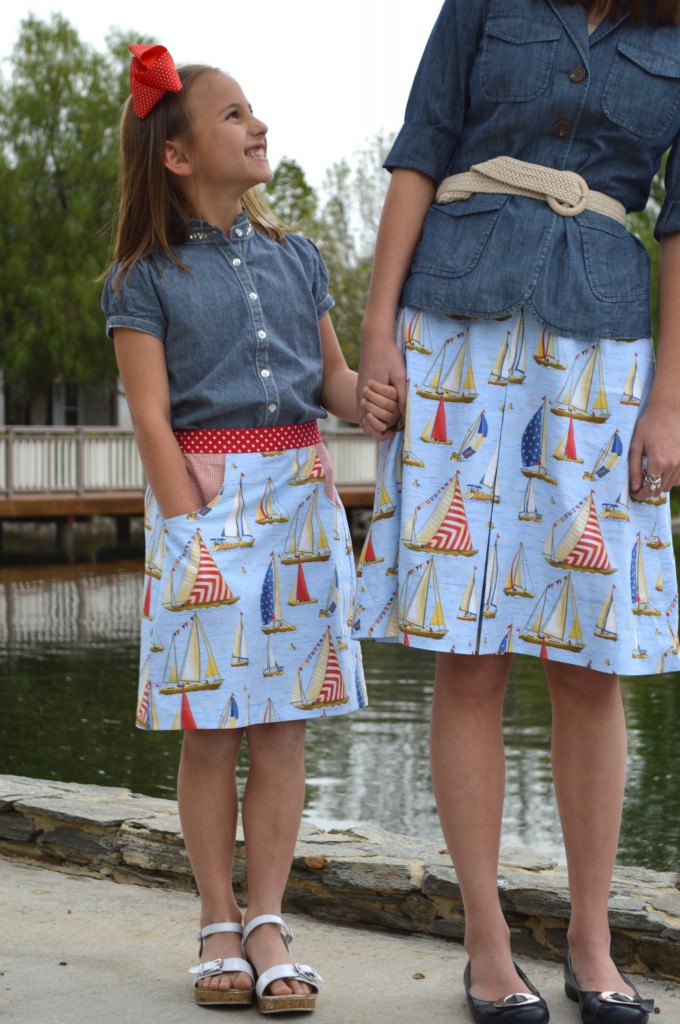 Sally's very serious modeling pose 🙂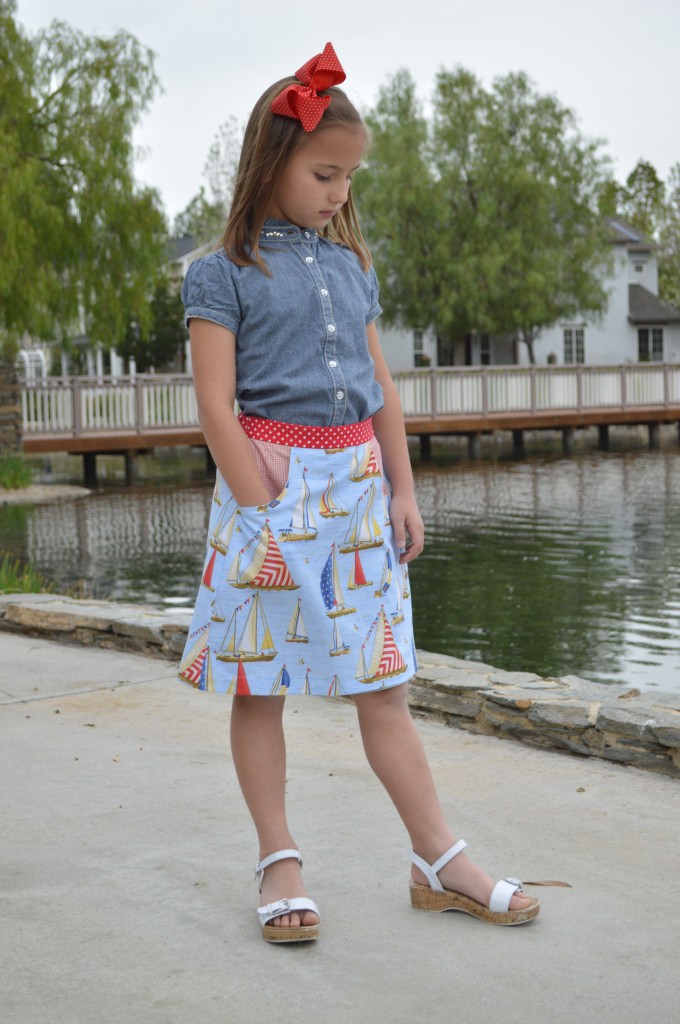 I actually made this skirt for me, but I made my teenage daughter wear it for the photos 🙂  I think I will wear it tomorrow!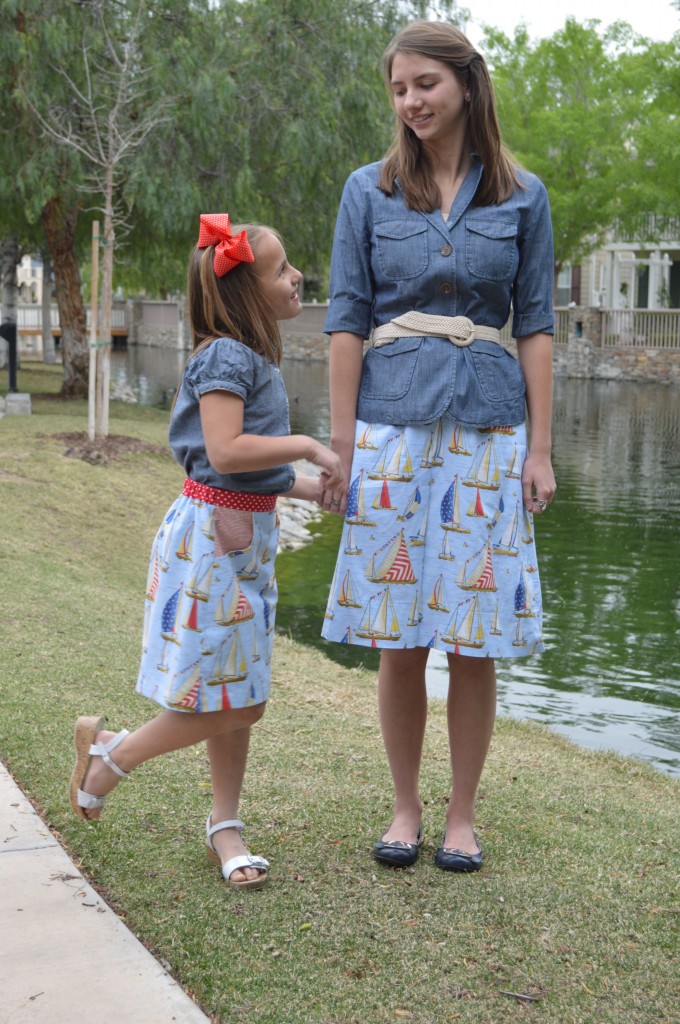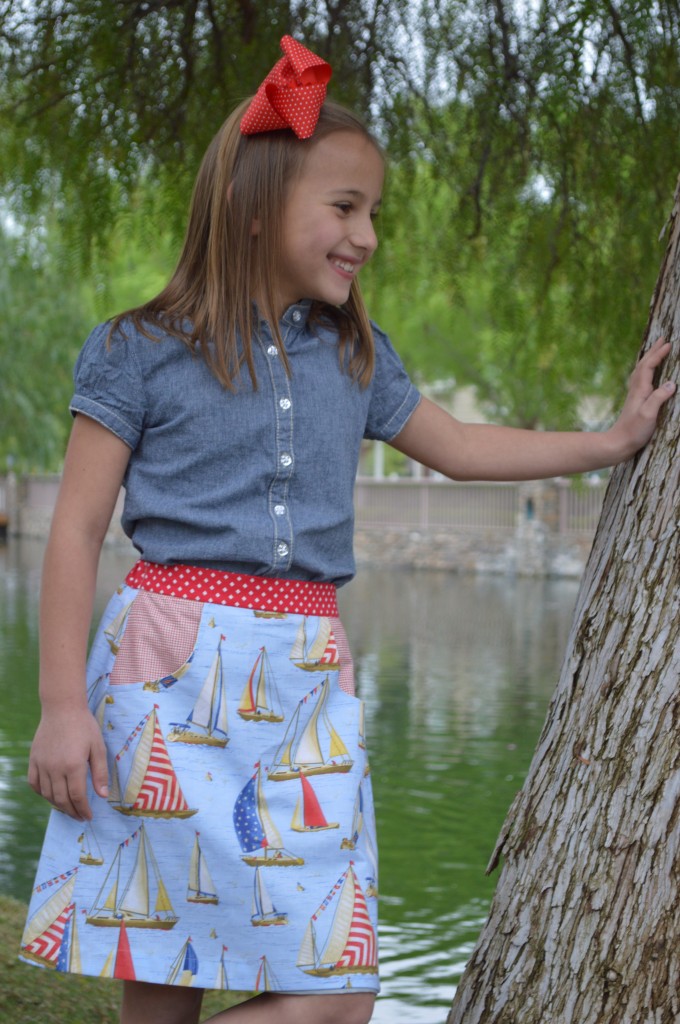 Having a sailboat skirt looks like so much fun, doesn't it?  (OK, it's really late and I just ate a lot of chocolate cake)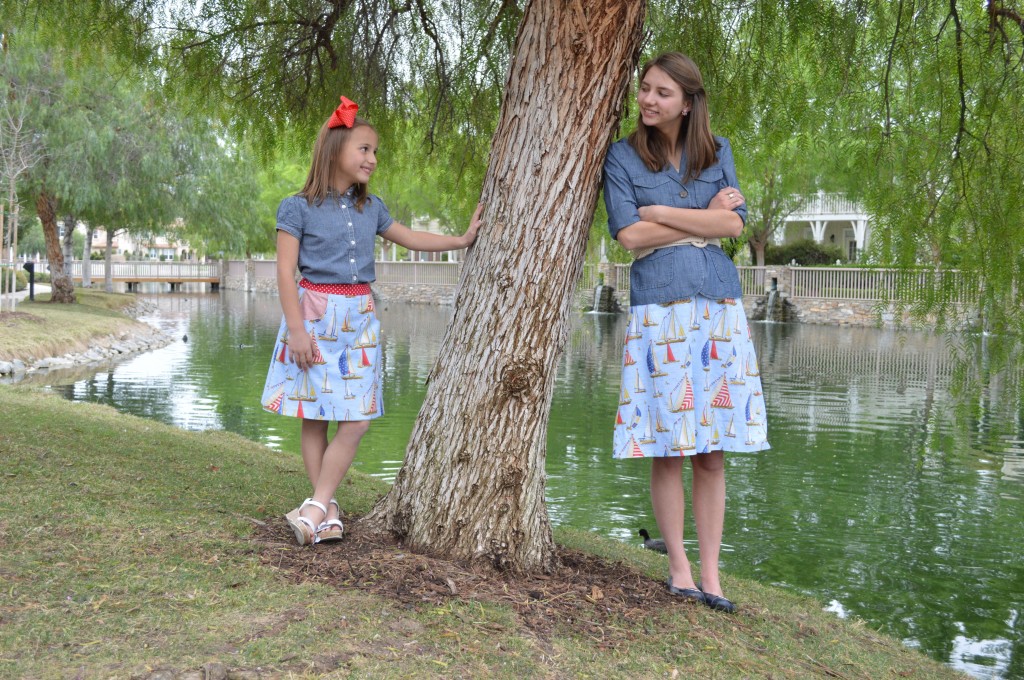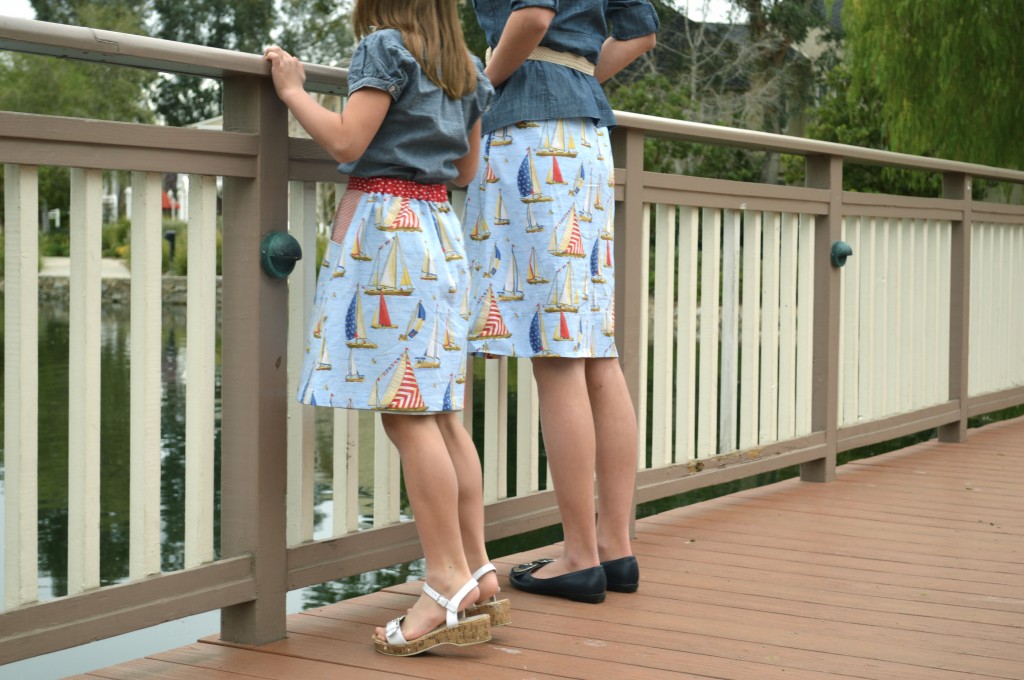 My cute girls!!