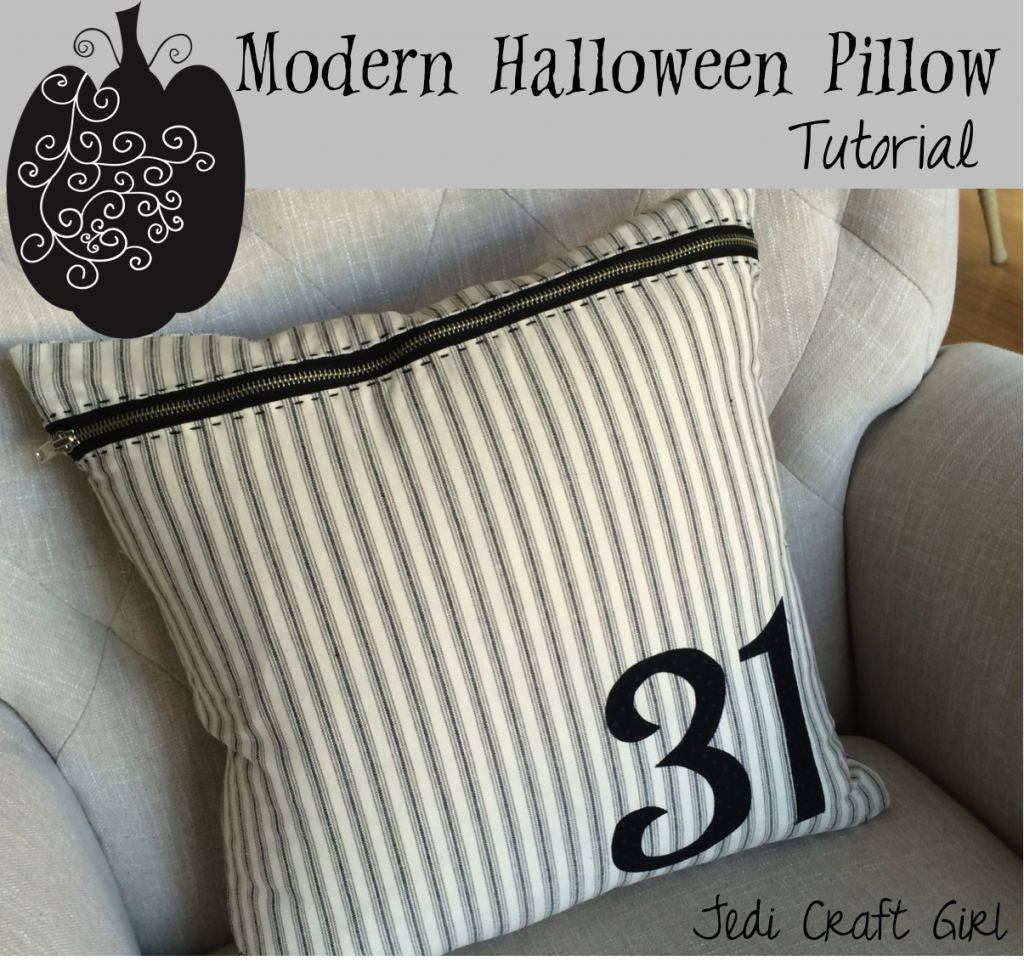 It's September which means my house is decorated for Halloween and I'm gearing up for a super crazy fall family schedule!!  Don't you feel like time just flies between now and Christmas?  We better get the Halloween sewing done!!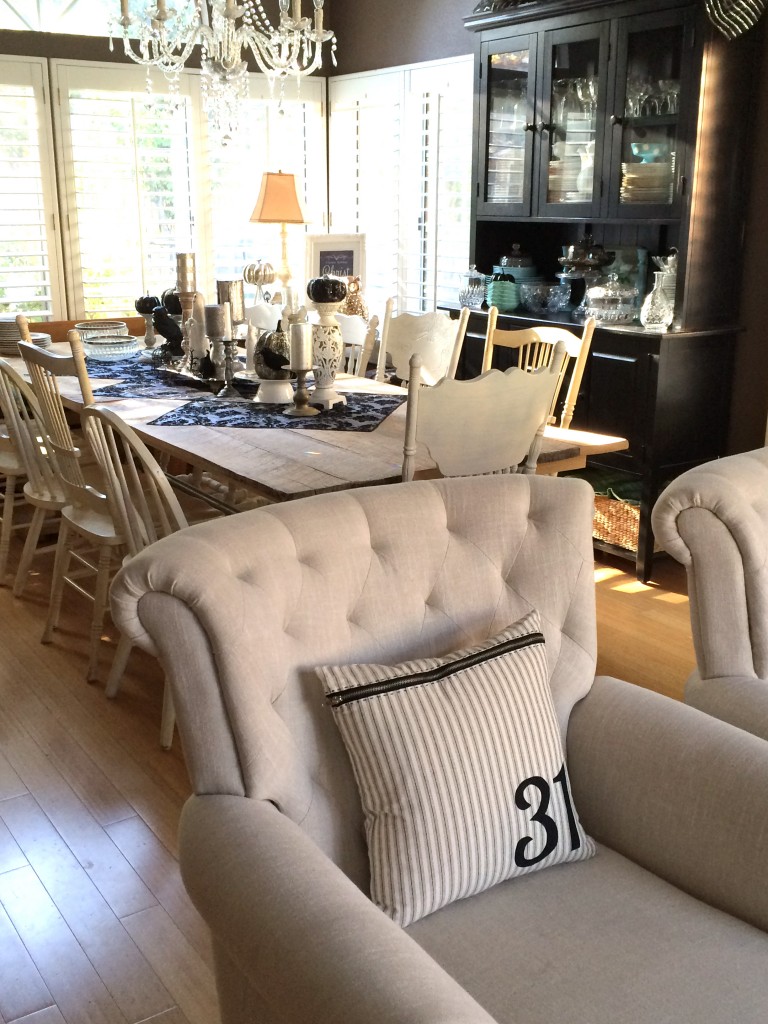 I decorate my dining and living room for Halloween in Black and White and silver.  I like how this pillow is slightly understated for Halloween.  Here's how you can make one…

Supplies:
16″ pillow form
1/2 yard black and white ticking
scraps of black fabric for numbers
Heat n Bond EZ print sheets or Heat n Bond Lite
Black metal zipper
31 pattern HERE
Begin by cutting (2) 17″ squares from the black and white ticking, set one aside for the pillow back.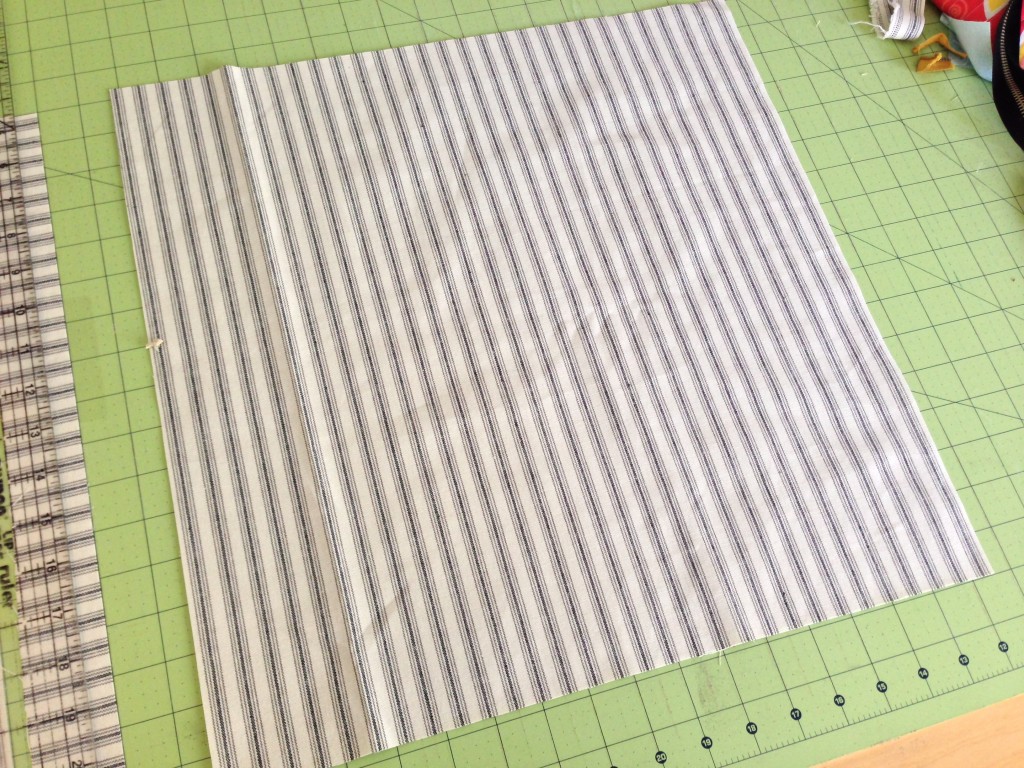 Cut a 3″ strip off the top: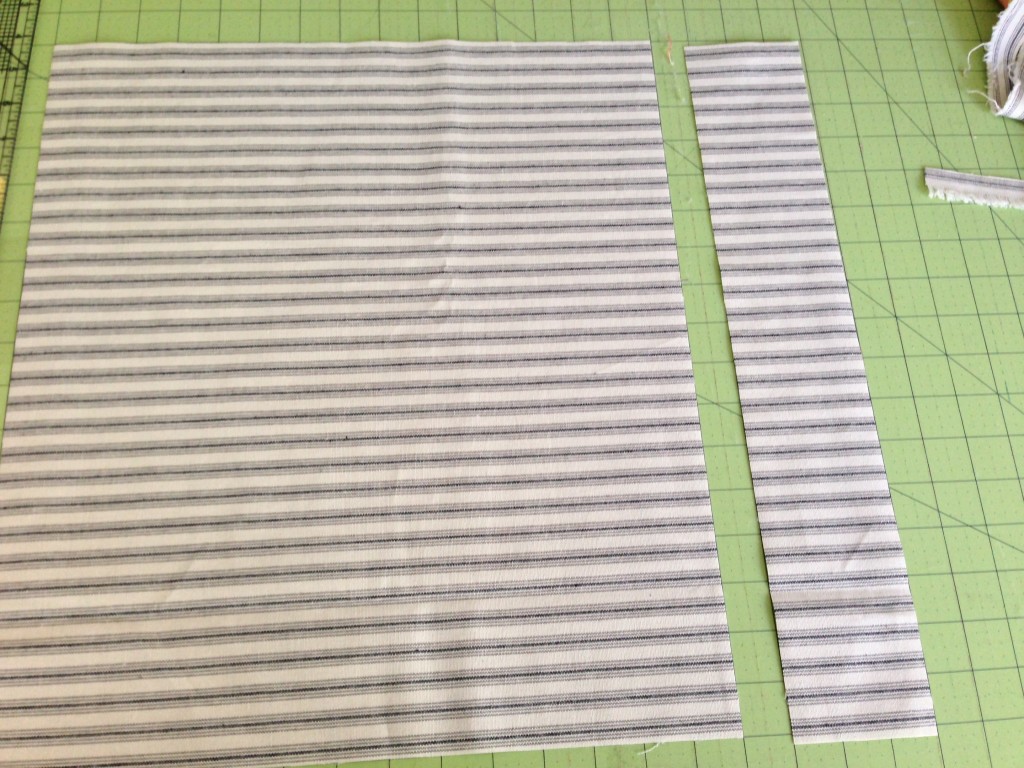 Lay out the pieces like this with the chunky zipper between: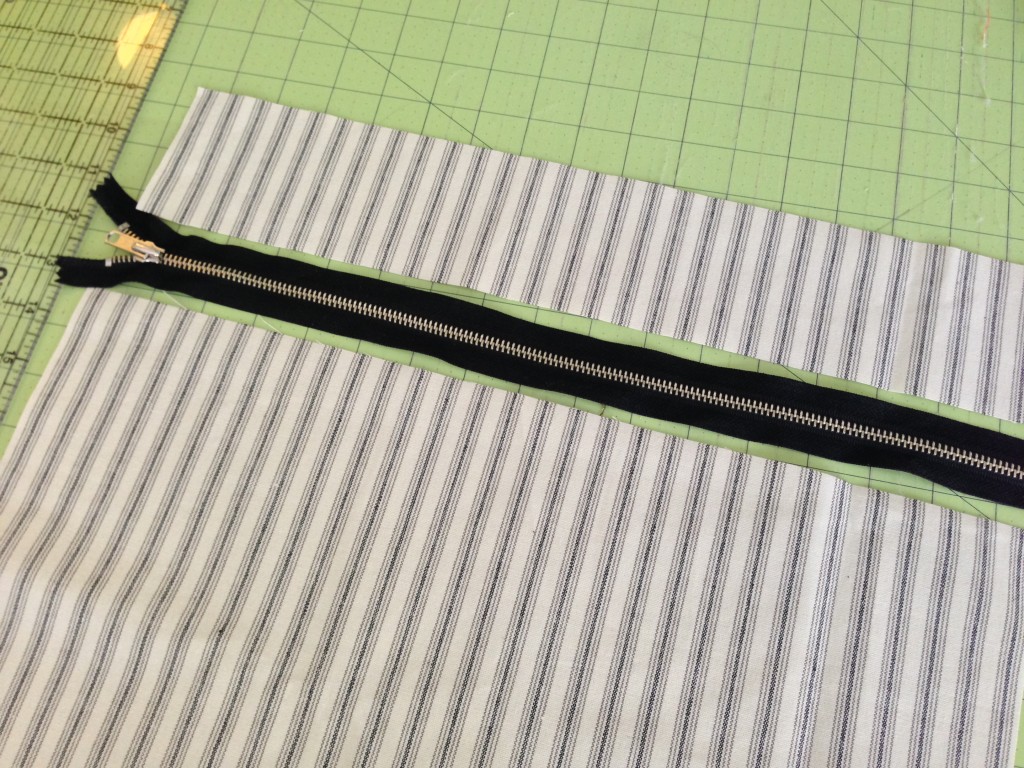 Place the small strip right sides together with the zipper and using a zipper foot sew along the length: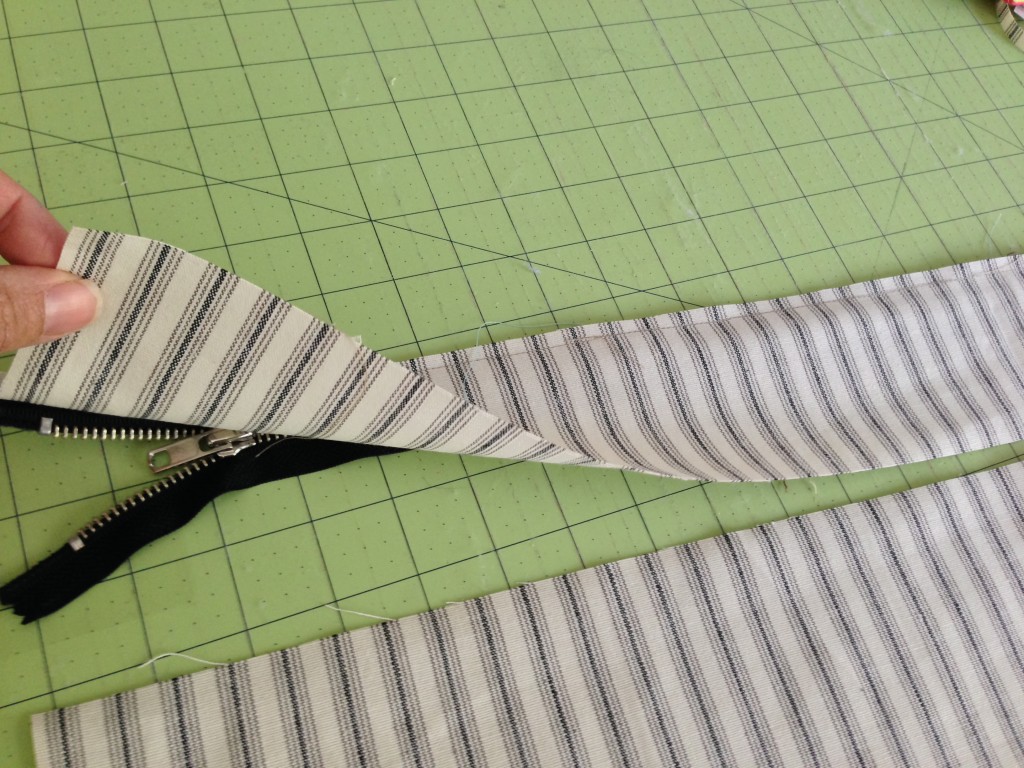 Repeat with the other side: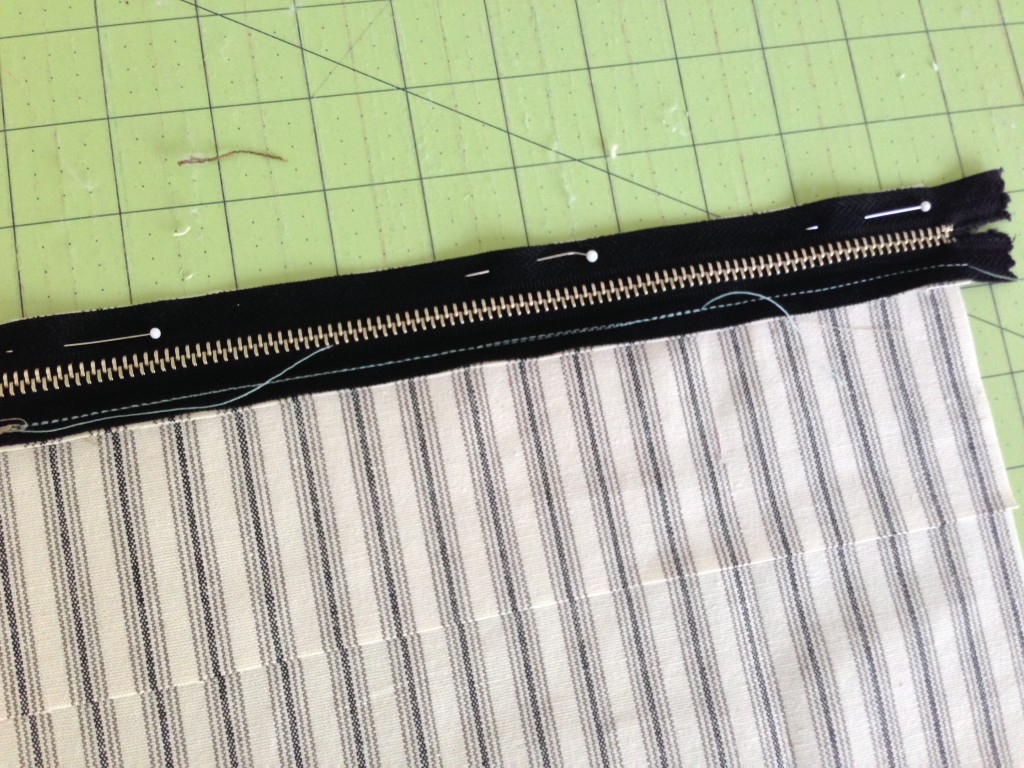 Once the zipper is sewn in, press the seams.  Prepare the appliqué by printing 31 on Heat n Bond EZ sheets or tracing on to Heat n Bond Lite.  Iron the numbers to the wrong side of the black fabric.  Cut out and press onto the pillow front.  Top stitch around the numbers in black thread.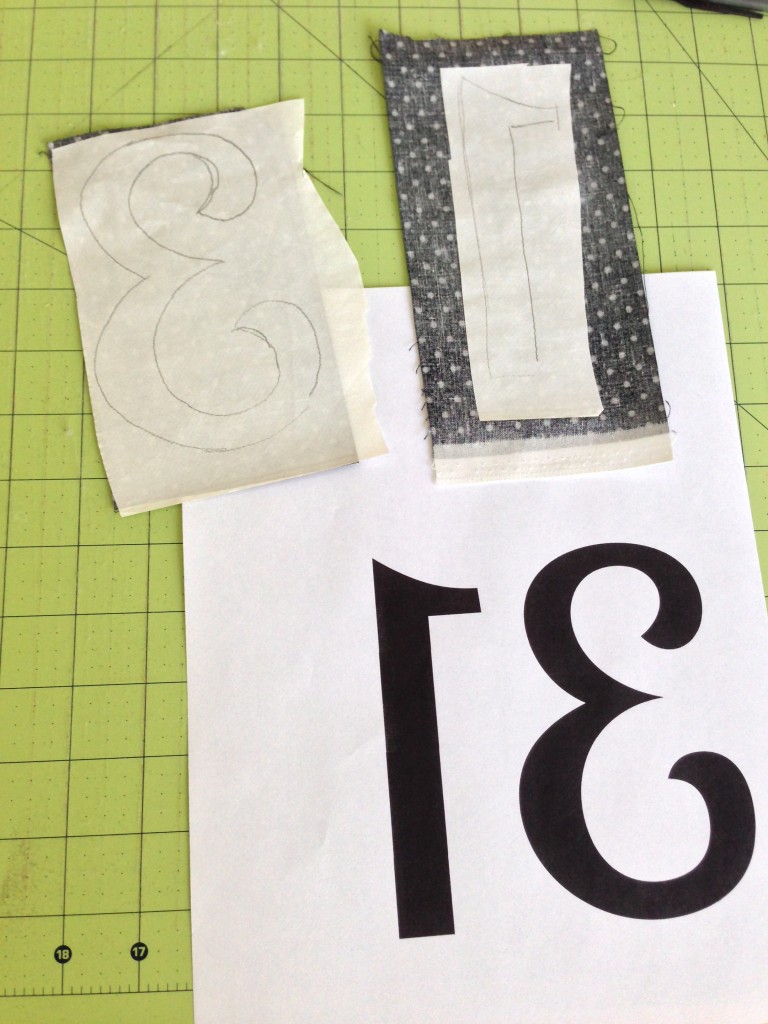 Using scissors you are not fond of, cut off the excess zipper on both ends.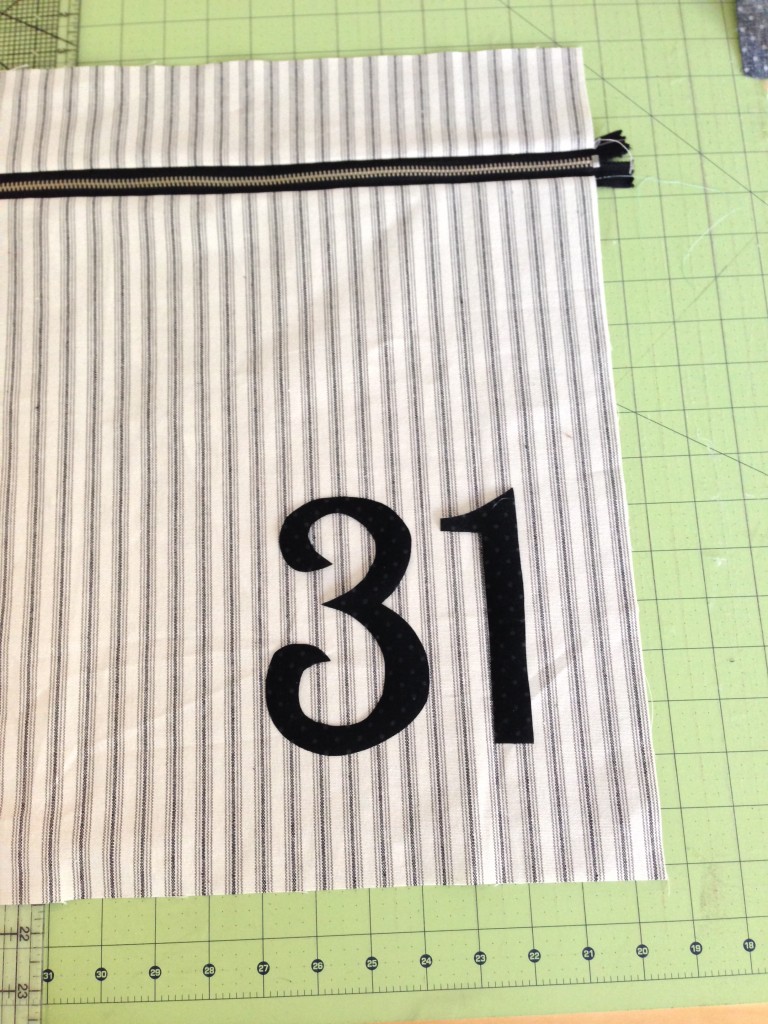 Add a hand stitched detail by sewing a running stitch along both sides of the zipper with black embroidery floss.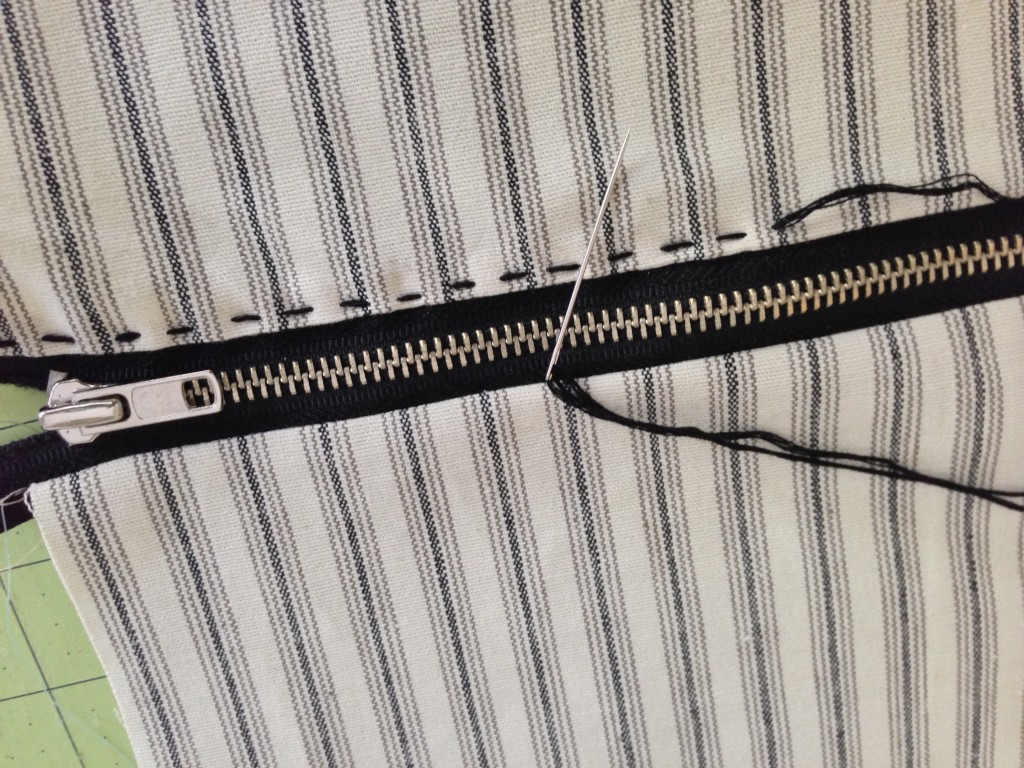 Place the pillow back and pillow front right sides together and pin around the entire pillow.  Make sure the zipper is open.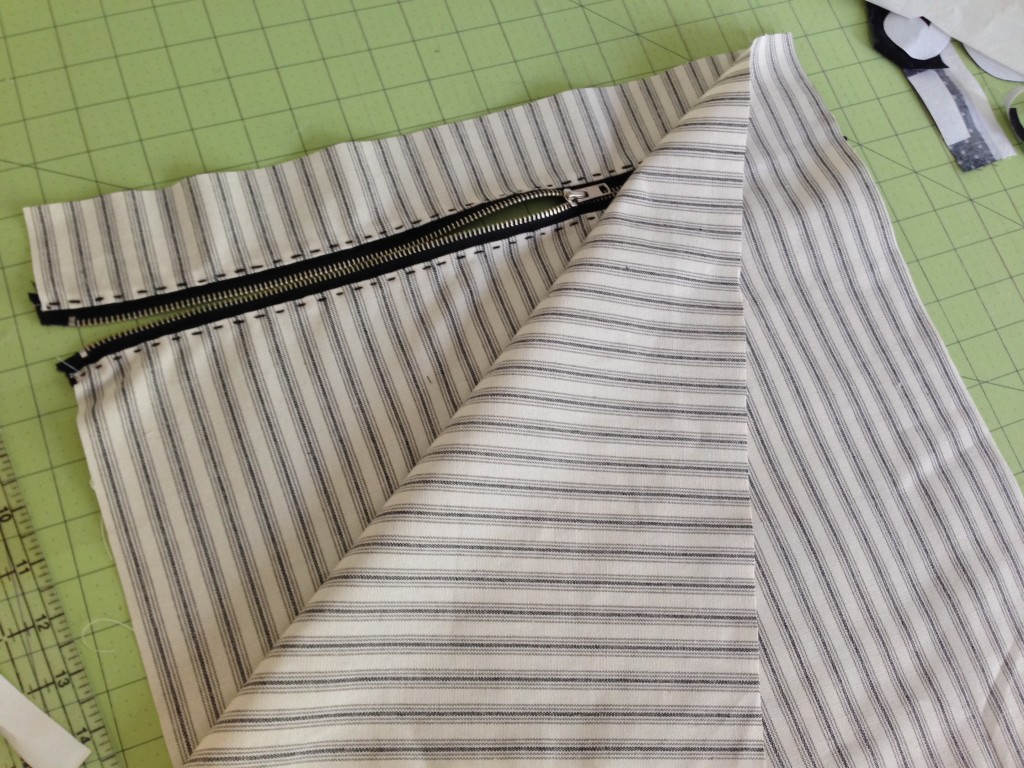 I cut 2 small strips of fabric and added them to both sides of the zipper where the seam would be to give it strength.  Otherwise the only thing holding the zipper is a seam of thread.  I also like to back stitch a few times over the zipper.  With the metal zipper it is best to slow down the sewing speed and even manually move the needle so it can find its way around the zipper teeth.  Sew around the entire pillow using 1/4″ seams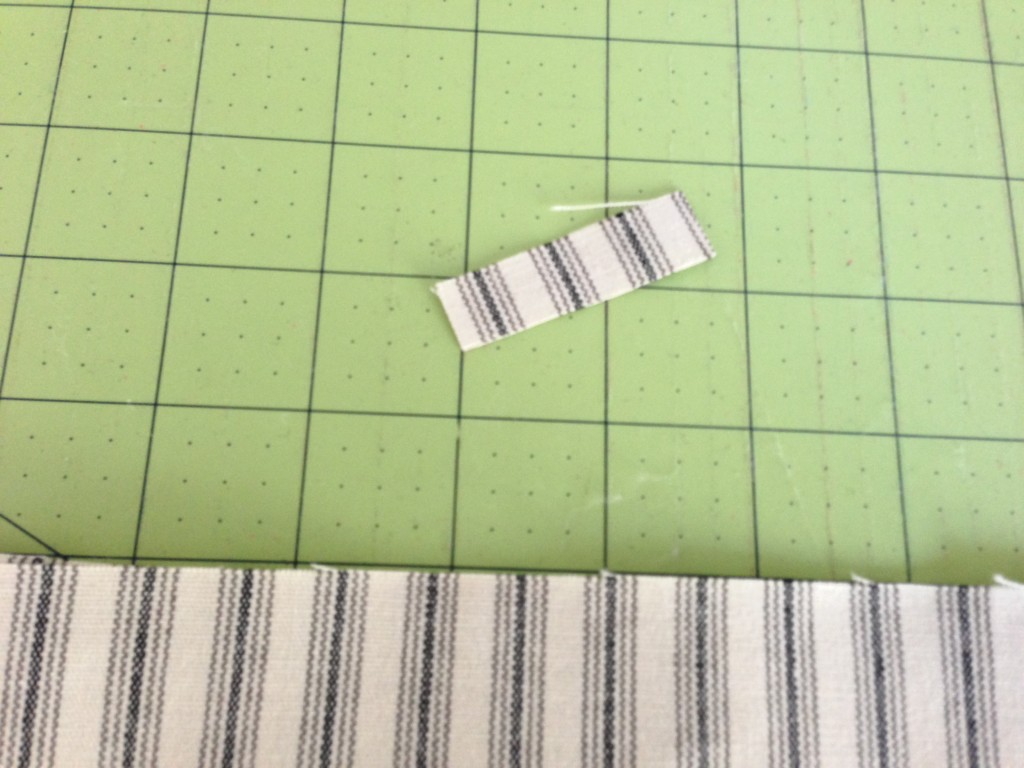 Turn right side out and add the pillow, it's done!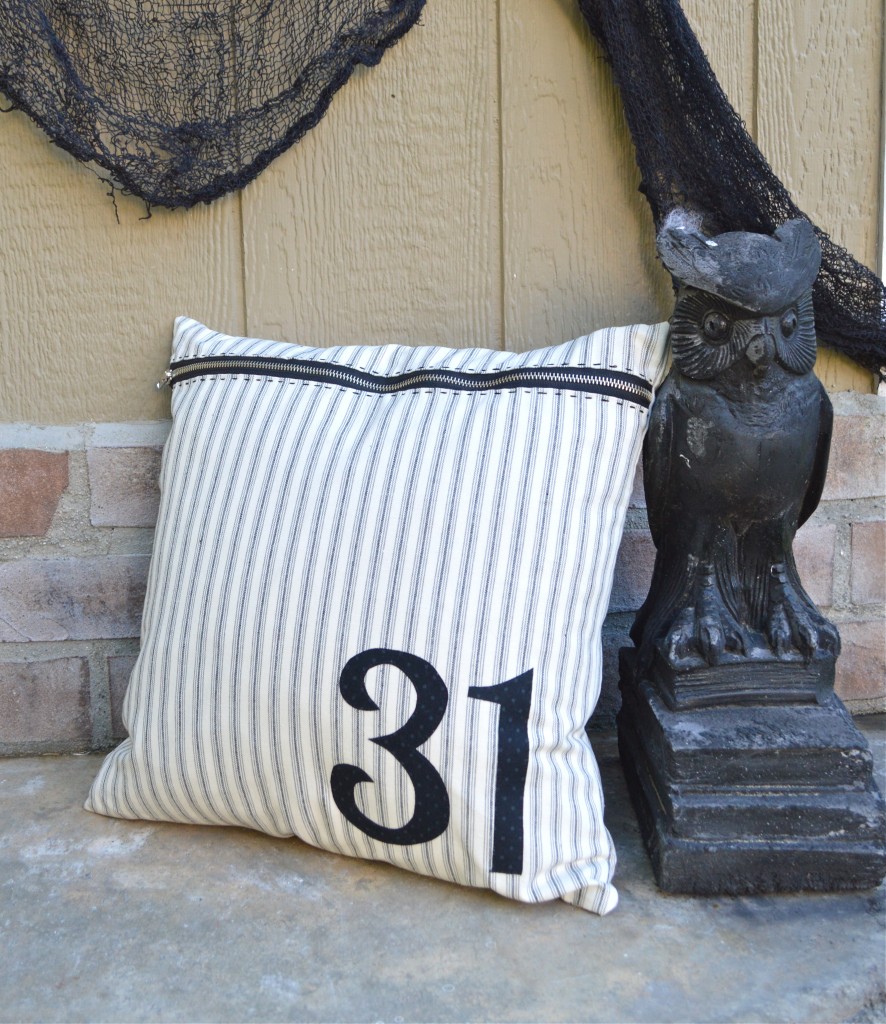 Click the button for or more Halloween Projects