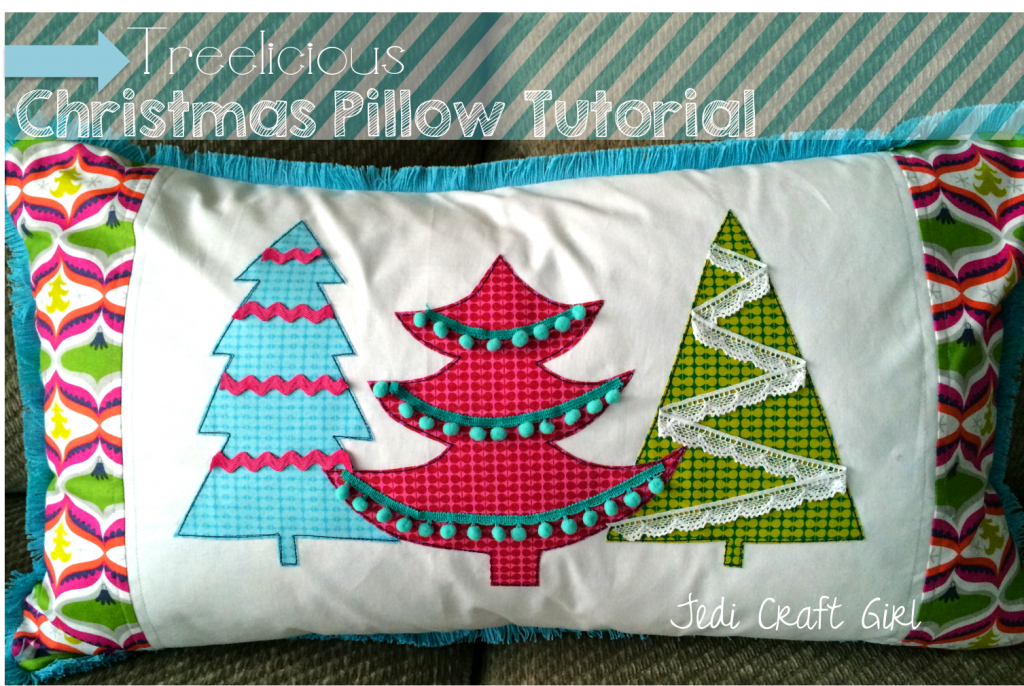 If the Christmas sewing doesn't get done now, it will never get done!!!  I love this pillow and it is super fast and easy to make!  The fabrics are from Blend's Treelicious line – which of course I am in LOVE with!  I am so hoping to get a tree skirt made before Christmas gets here.  The inspiration came from this print Tis The Season: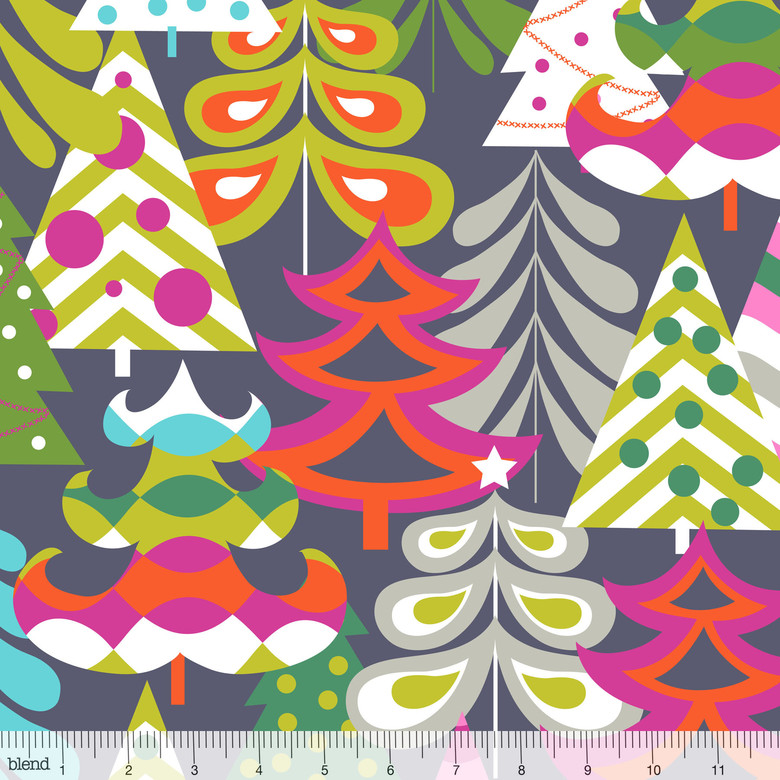 I also think this line goes great with last year's Hip Holiday Line.  This pillow will be at home with last year's pillow: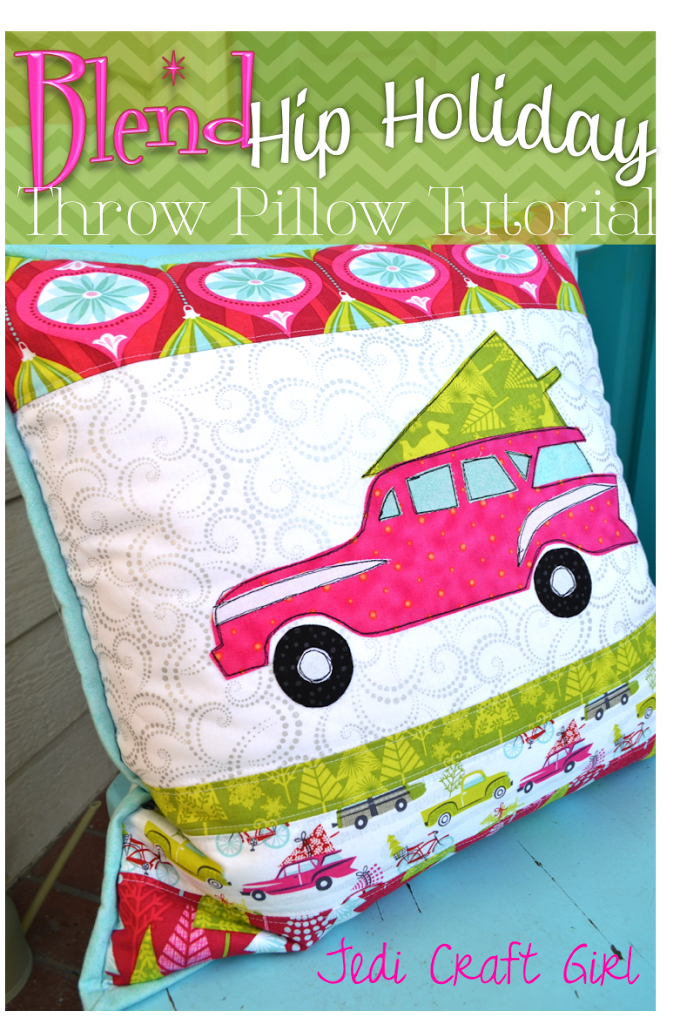 Here's how you can make one:
Supplies:
fat quarter or
 yard cut of Garland Green Tree Fabric for side strips
1/2 yard solid white fabric
1/2 yard for backing fabric
Small cuts of fabric for the trees
Tree Pattern, click HERE
20″ or longer zipper
3 yards of decorative trim
Fiber fill
Heat n Bond Lite EZ Print Sheets or Heat n Bond Lite
Accent trim for the trees
Begin by cutting (2) side strips of Garland Green Tree Fabric 15.5″ x 4.75″
Cut the white fabric 15.5″ x 18.5″
Sew the side strips to the sides of the white fabric using 1/4″ seams, press toward the dark.  I pressed this piece to Heat n Bond light weight fusible stabilizer to give it a little more strength – it will turn out fine without it.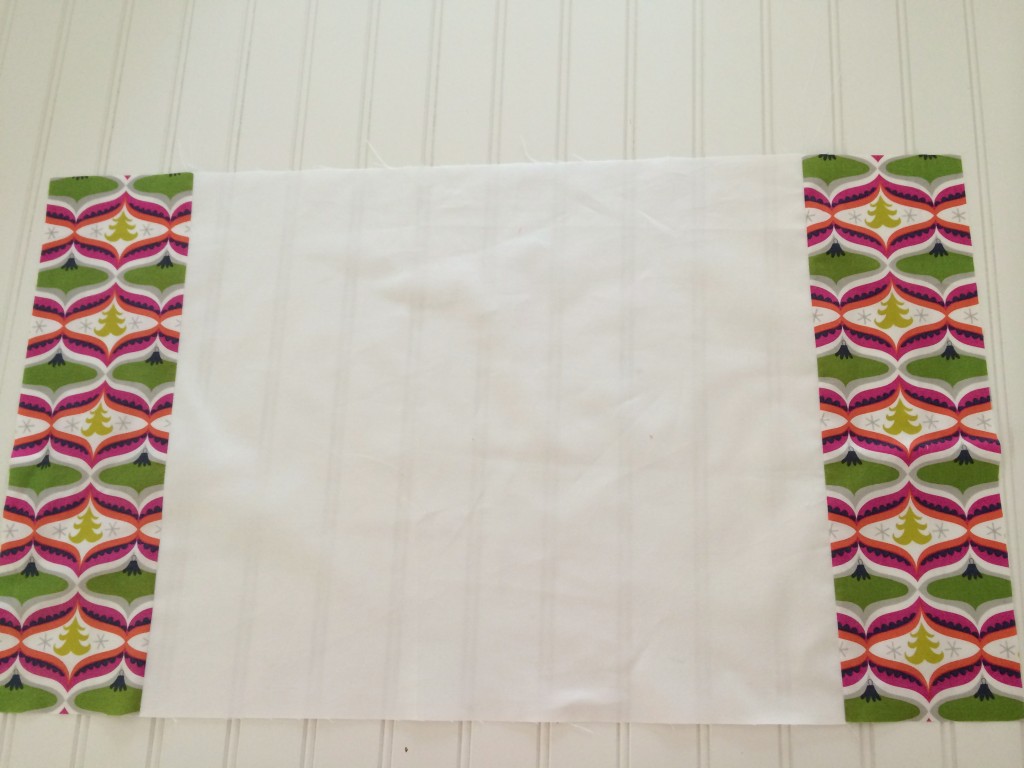 Prepare the appliqué by printing the pattern on Heat n Bond Lite EZ print sheets or tracing the pattern on Heat n Bond Lite.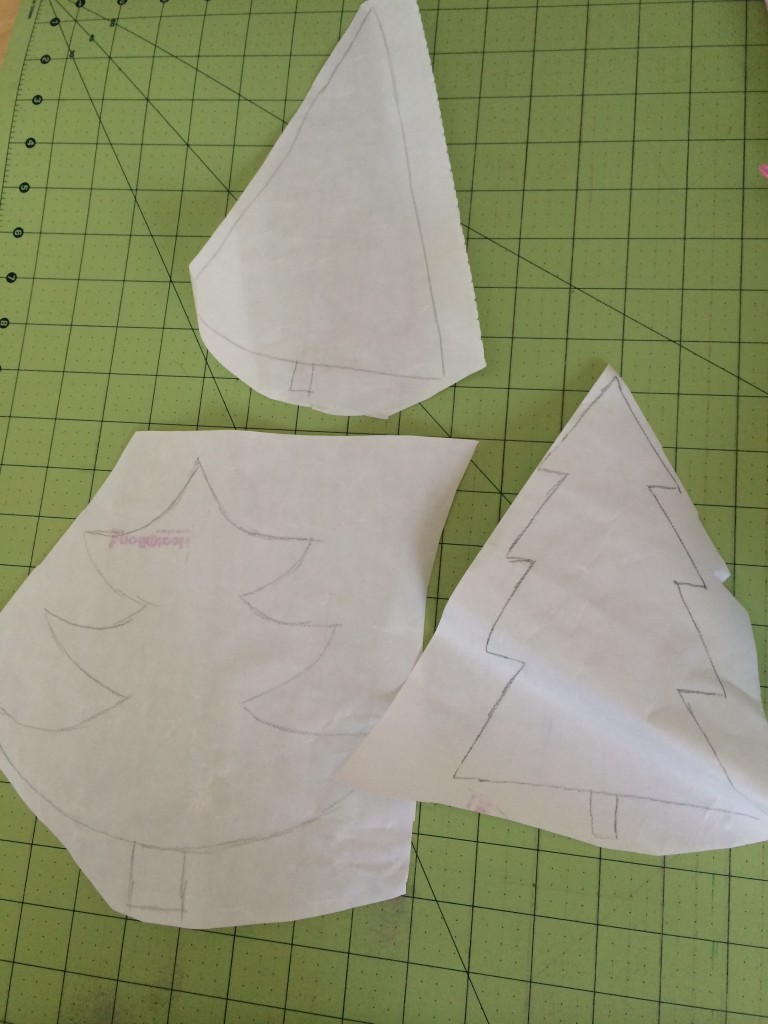 Press it to the wrong side of the tree fabrics and cut out along the pattern lines.  Peel off the appliqué backing.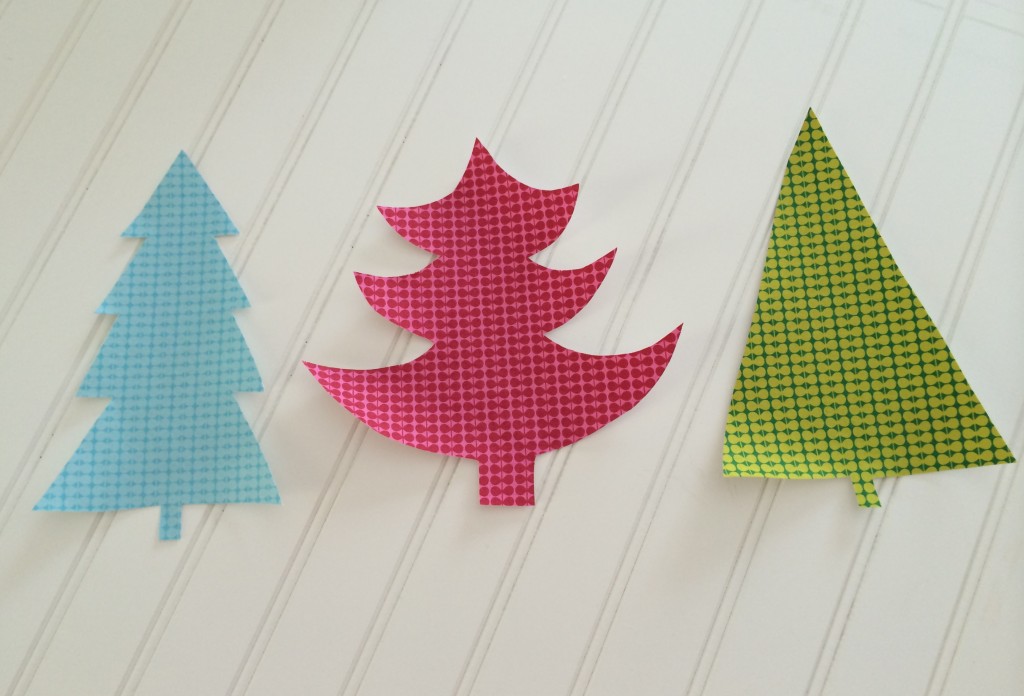 Position the trees as pictured and press to adhere.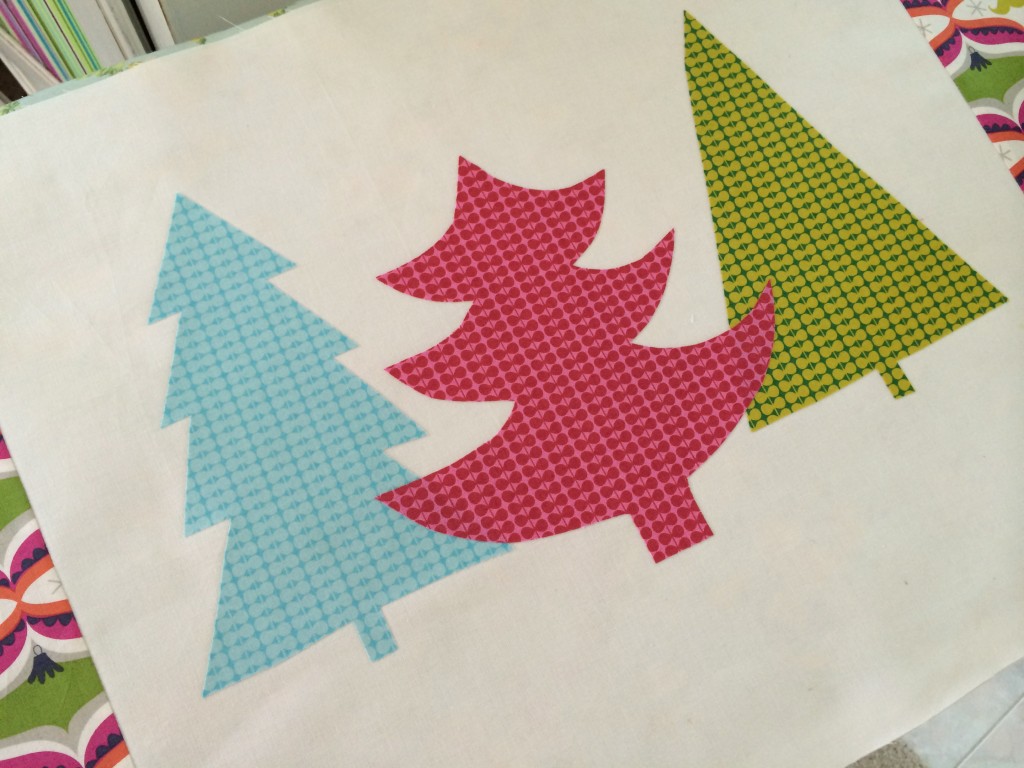 Using dark thread, outline stitch each of the trees at least twice.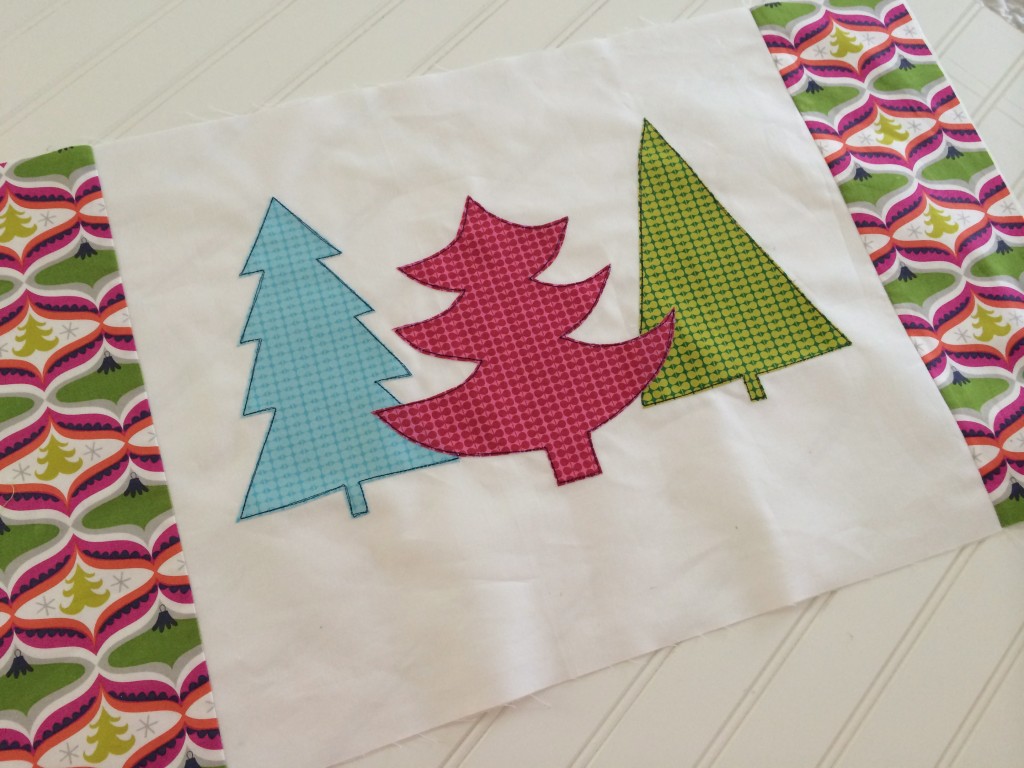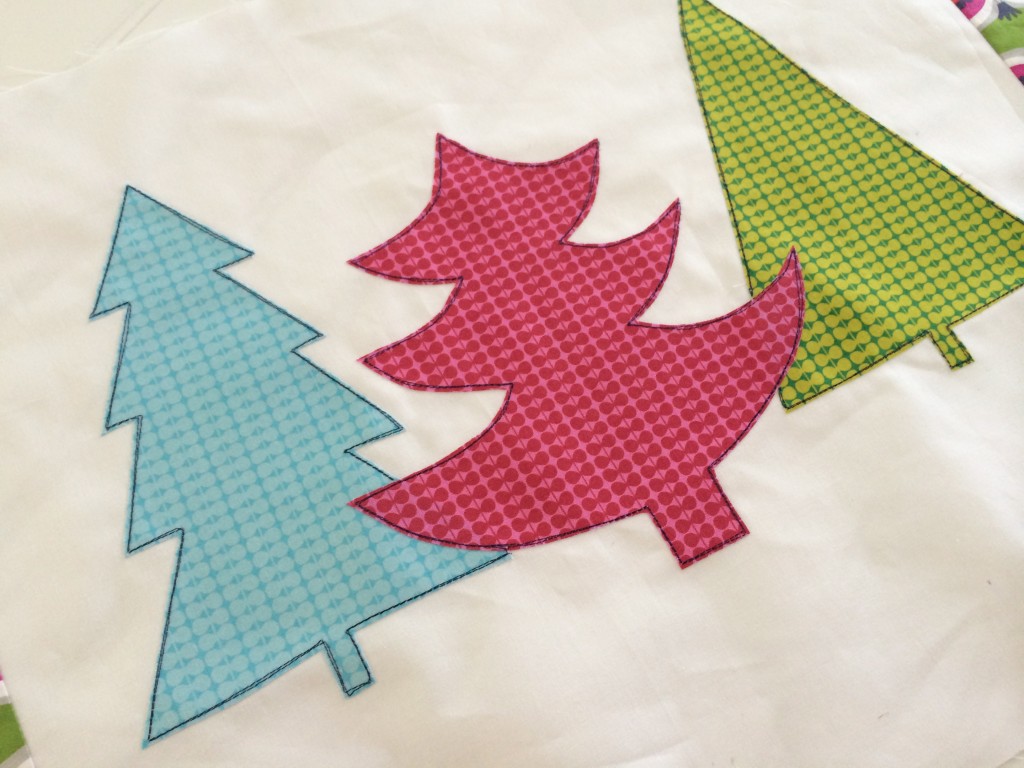 Using Fabric Fuse glue, adhere the trims on the trees.  You can also sew them if you want.  I was anxious to try out the Fabric Fuse and I really liked how it turned out – it holds great!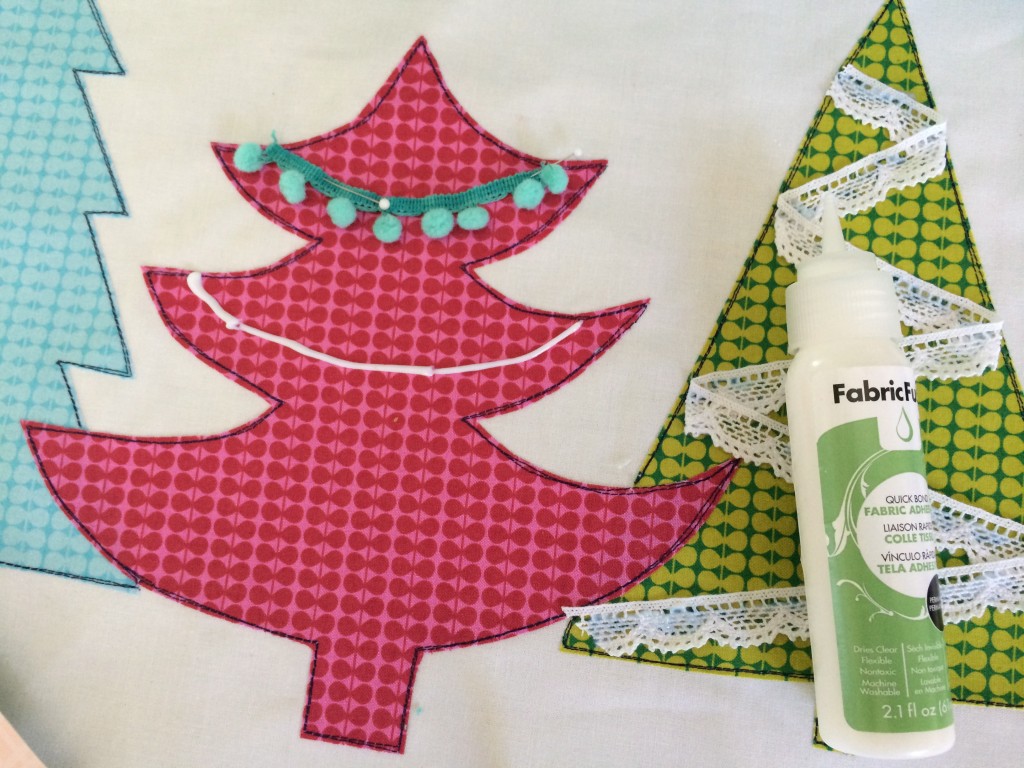 I put a little of the Fabric Fuse on the ends of the Ric Rac to prevent from fraying.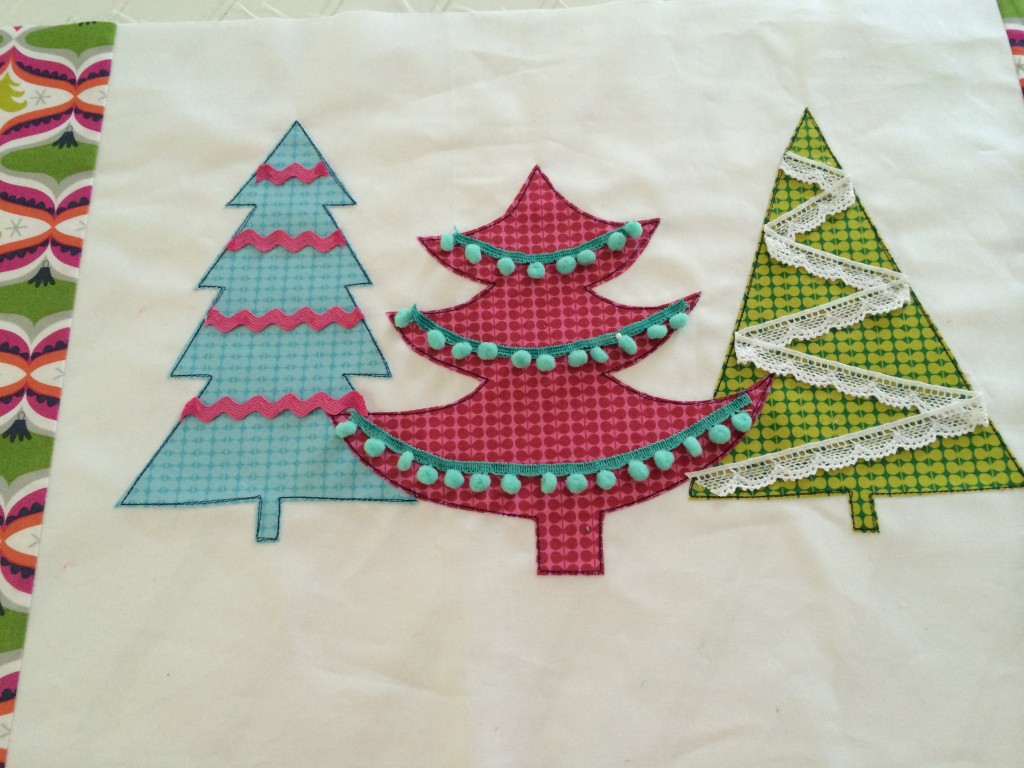 Top stitch 1/4″ on both sides of the side seams for some added detail.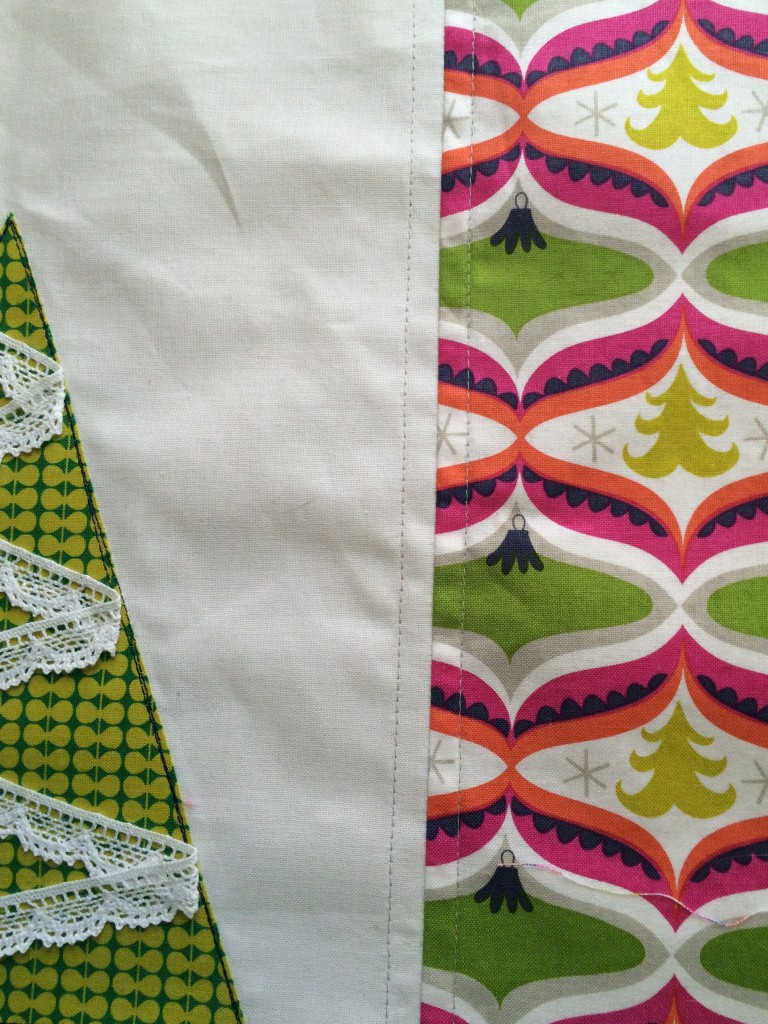 Prepare the back.  Cut the back fabric 27″ x 15.5″.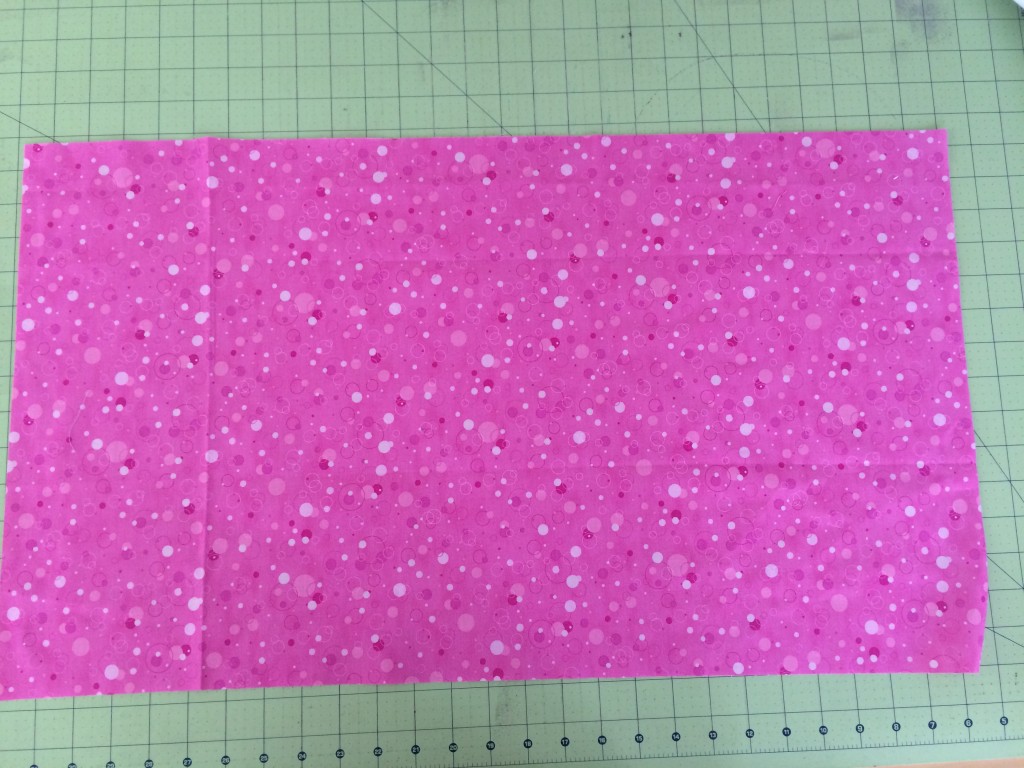 Then make a cut at the 3″ mark.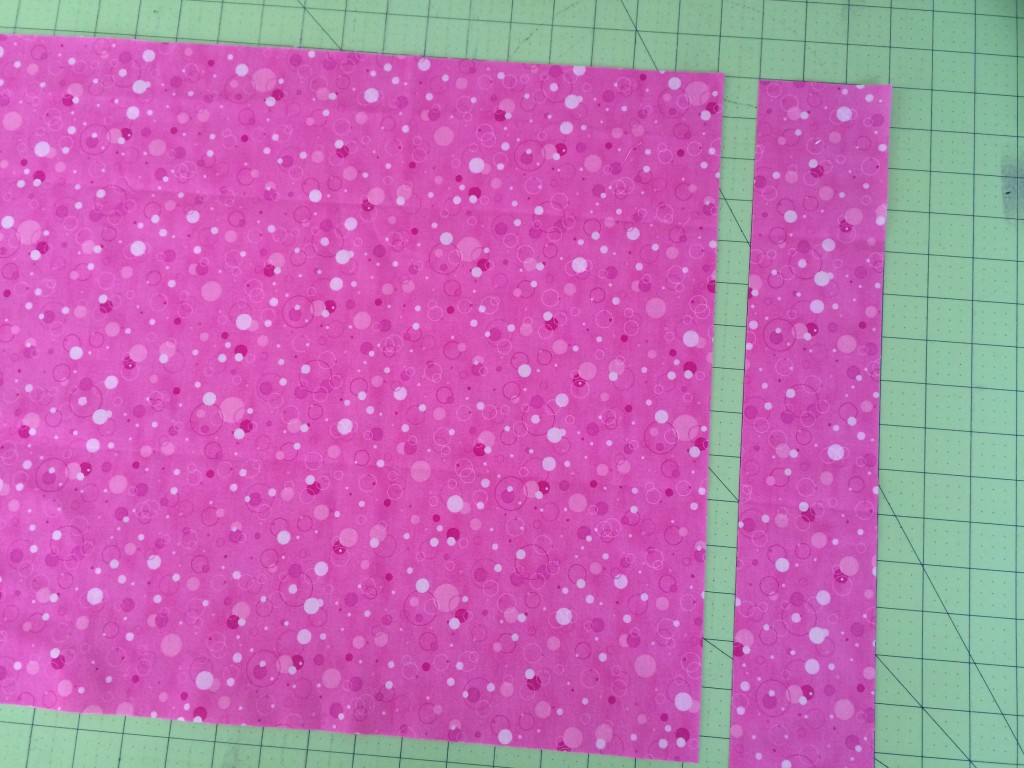 Sew the zipper in.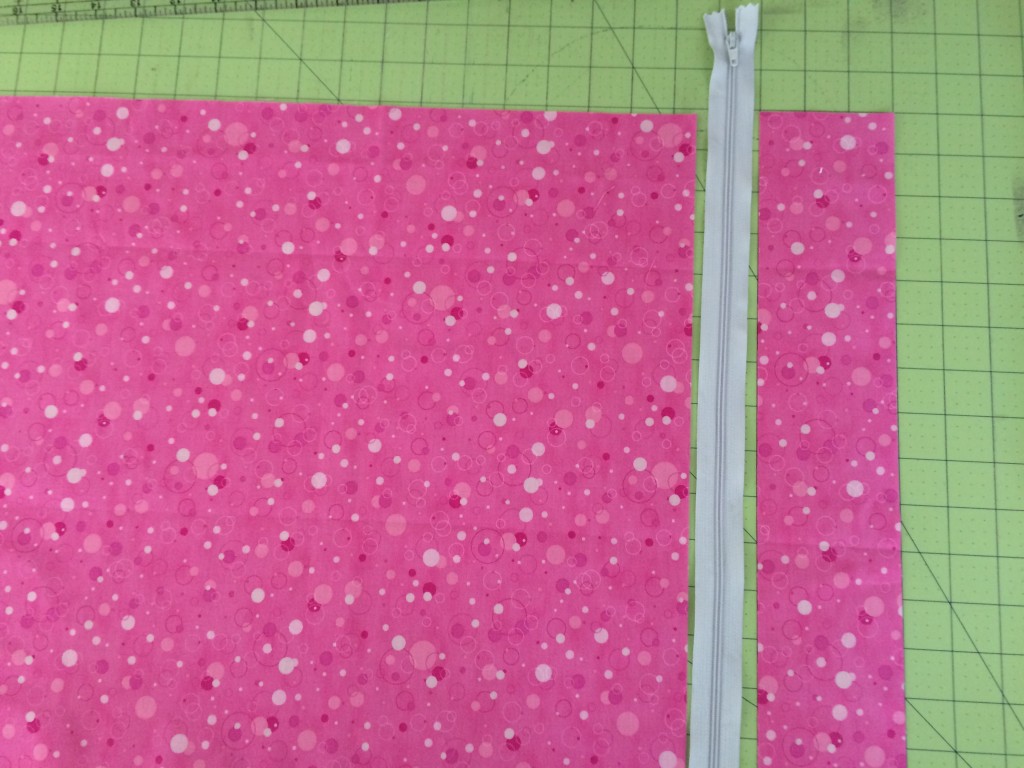 Trim off excess zipper.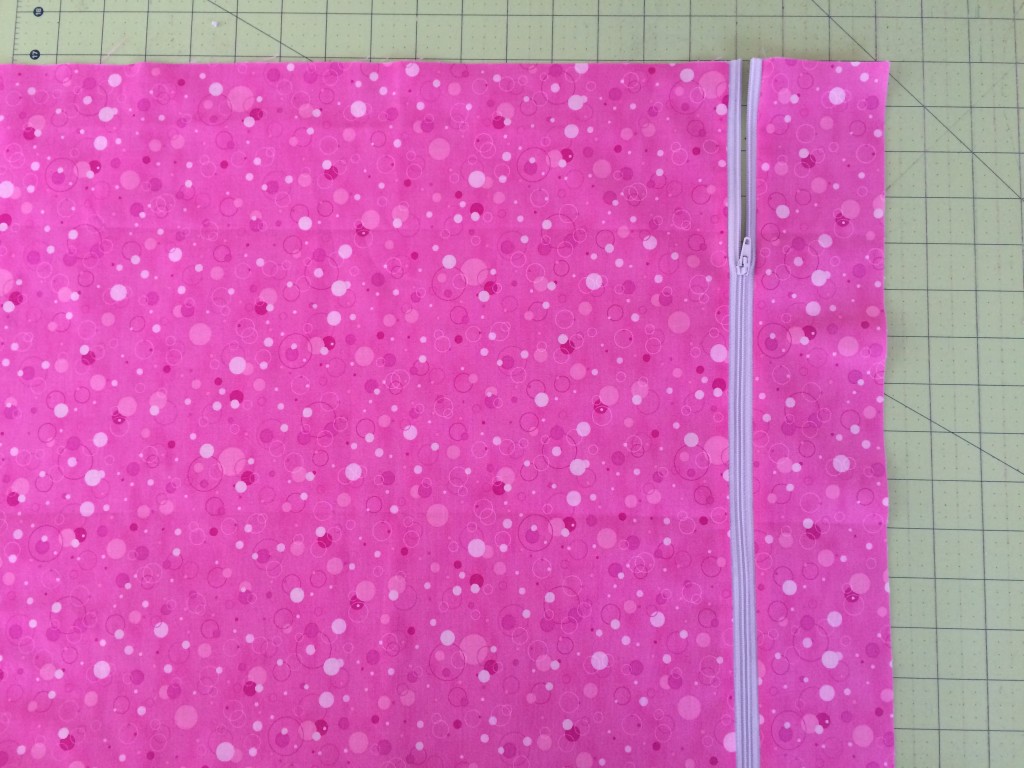 Select the trim you want and baste it all the way around the pillow front.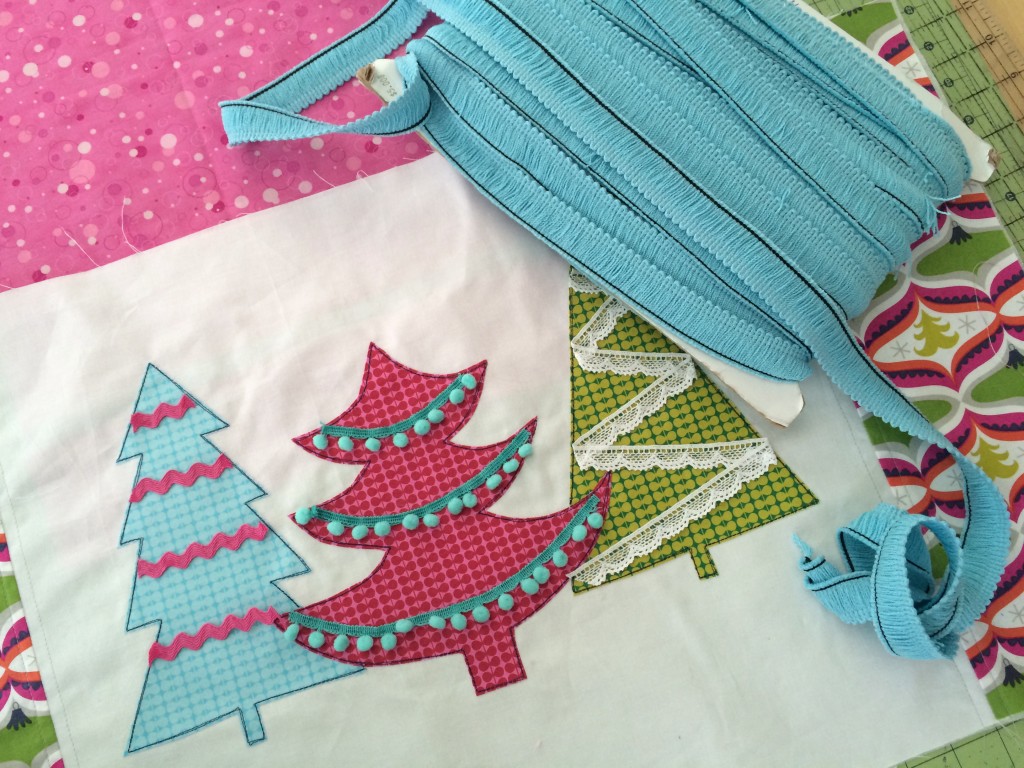 Curve the corners so the trim lays nice: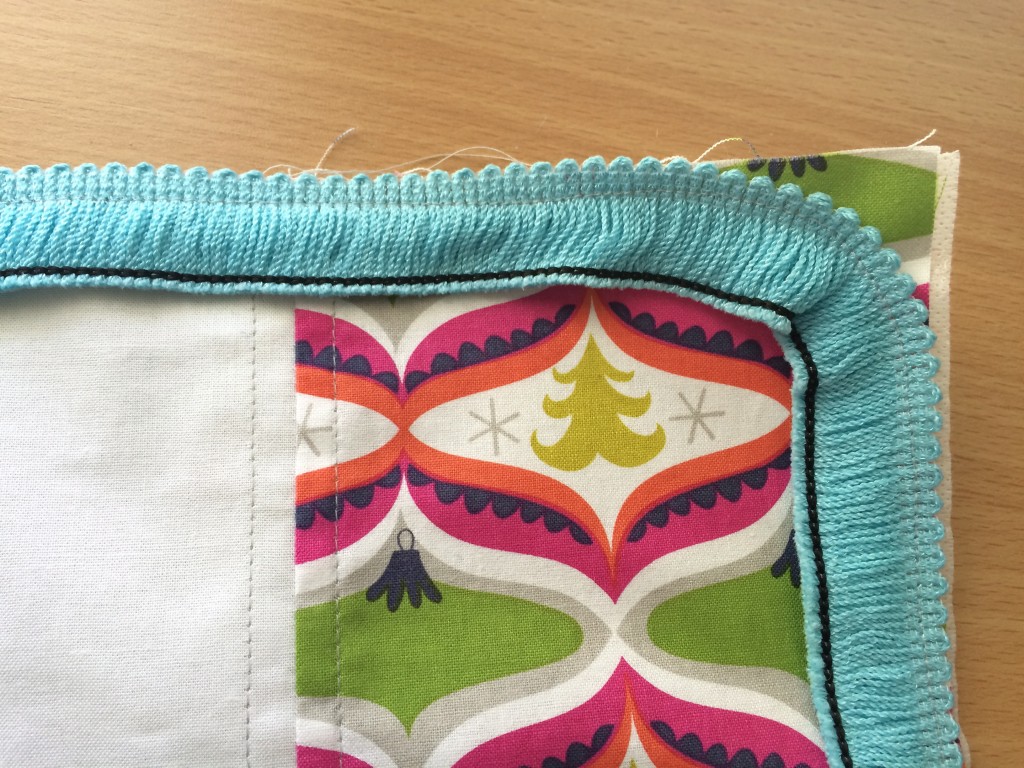 Leaving the zipper open, place the pillow top and the pillow back right sides together and sew using a generous 1/4″ seam all the way around.  Turn right side out.  I know this is an odd size pillow form, but you can just stuff with fiberfill and zip it shut.