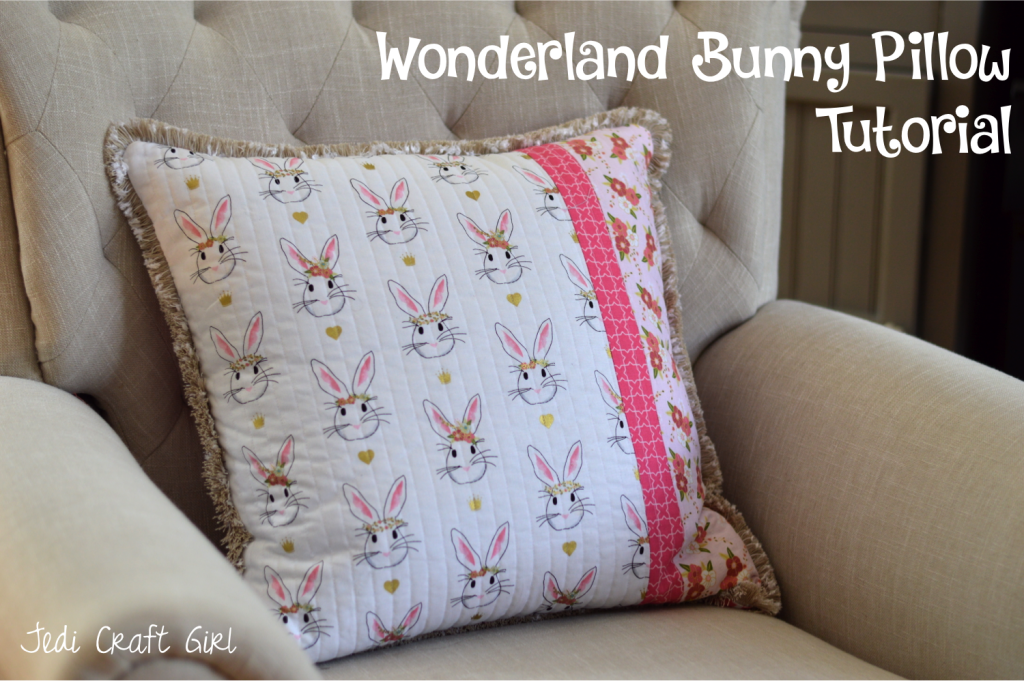 I'm pretty sure every spring I make a new bunny pillow!  Throw pillows are such a fun way to get your fabric fix!  I can't get enough of these adorable bunny faces!  This new fabric line designed by Melissa Mortensen of the Polka Dot Chair is called Wonderland from Riley Blake Designs.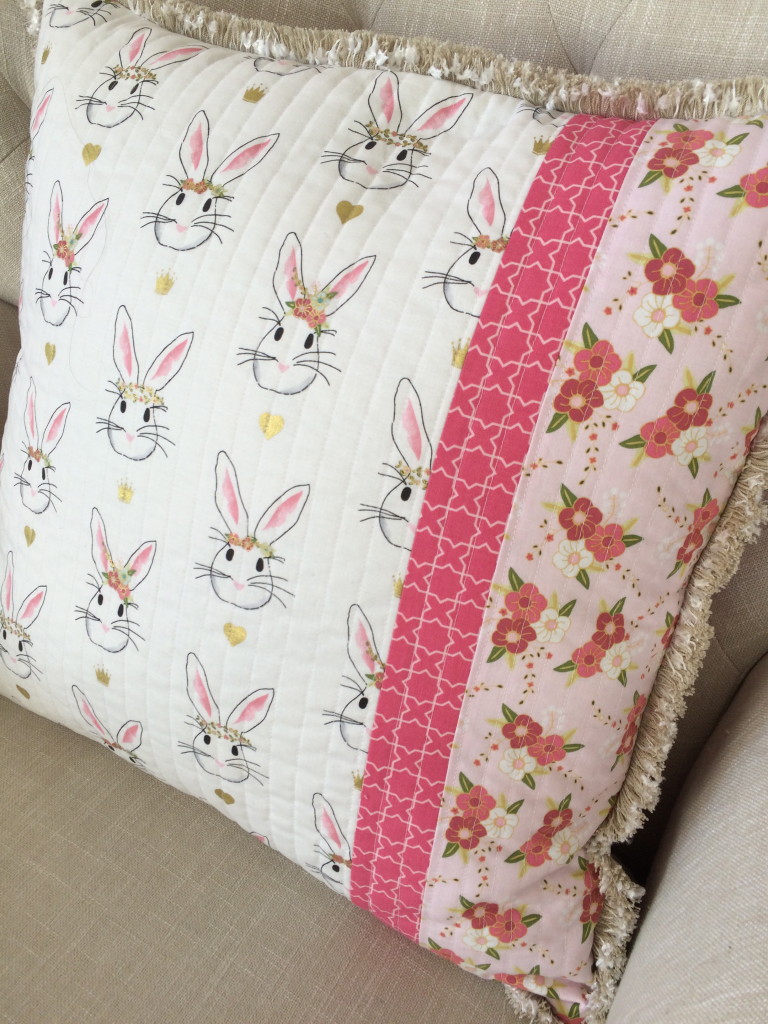 I kept the pillow design simple so the bunnies would be the focal point!  If you have about 30 minutes, you can make one too!
Supplies:
1/2 yard Bunny Main Print
1/8 yard accent strip
1/4 yard second accent strip
20″ x 20″ piece of fabric for the back
20″ pillow form
accent trim, optional
cotton batting
22″ zipper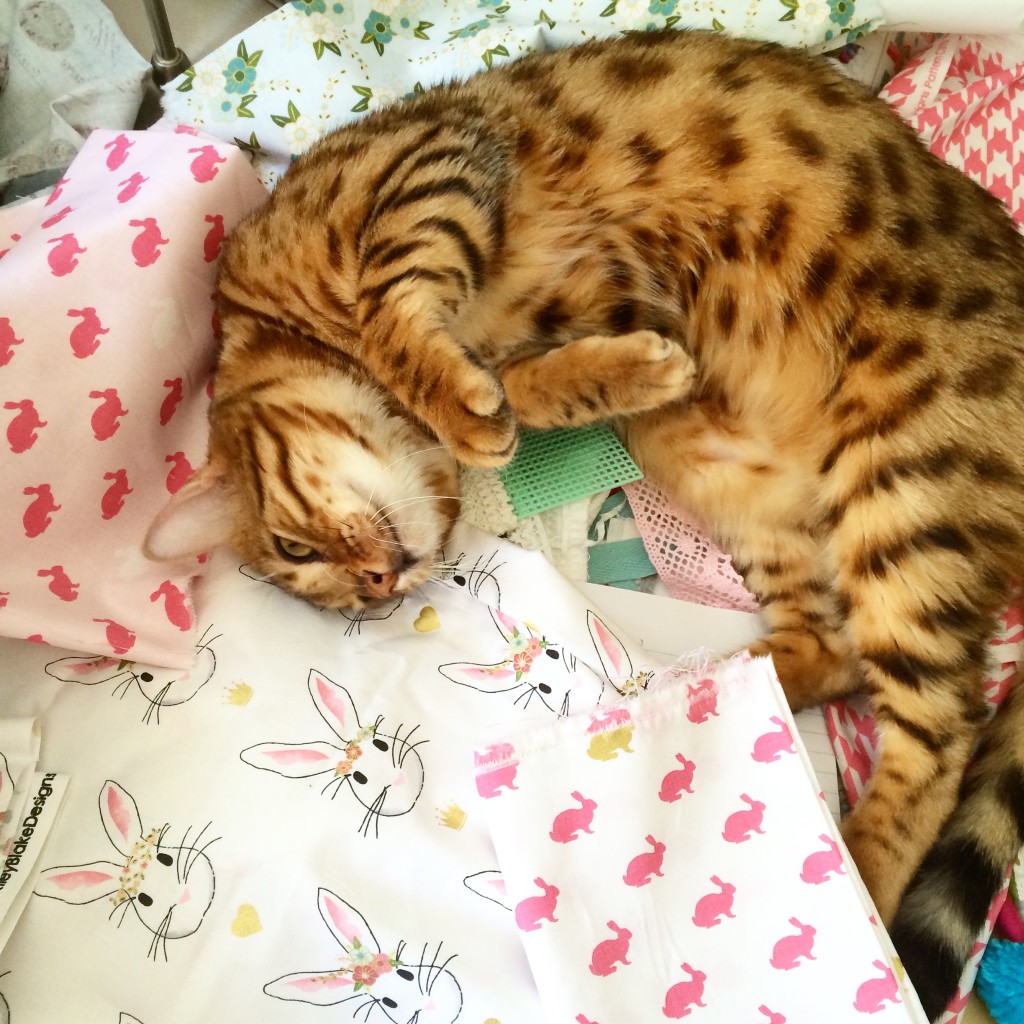 First get out your fabrics and have your cat roll all over them 🙂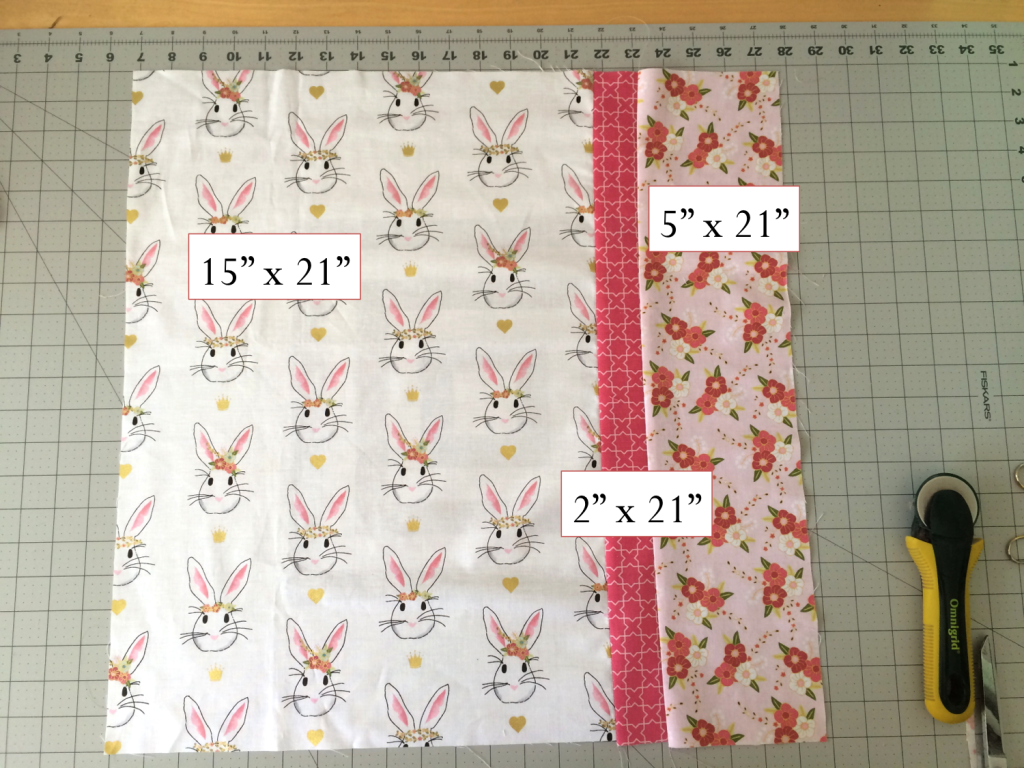 Next, cut the fabrics according to the above measurements.  Using 1/4″ seams, sew the pieces together and press seams in one direction.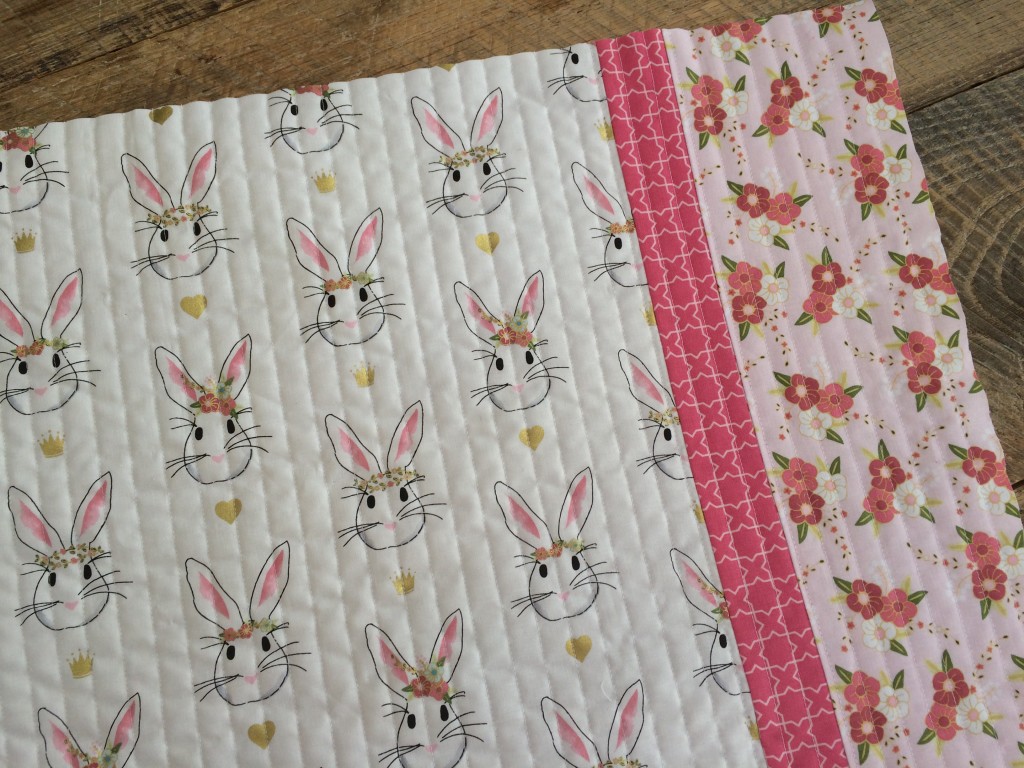 Baste the pillow top to a piece of batting and quilt straight lines every 3/4″.  After it is quilted, trim the pillow front so it measures 20″x20″.  The reason we made it 21″ to begin with is because it can shrink a little when quilting.  This way we get an exact 20″ square.  From this point you can finish the pillow how ever you want.  I basted some neutral color trim onto the pillow front.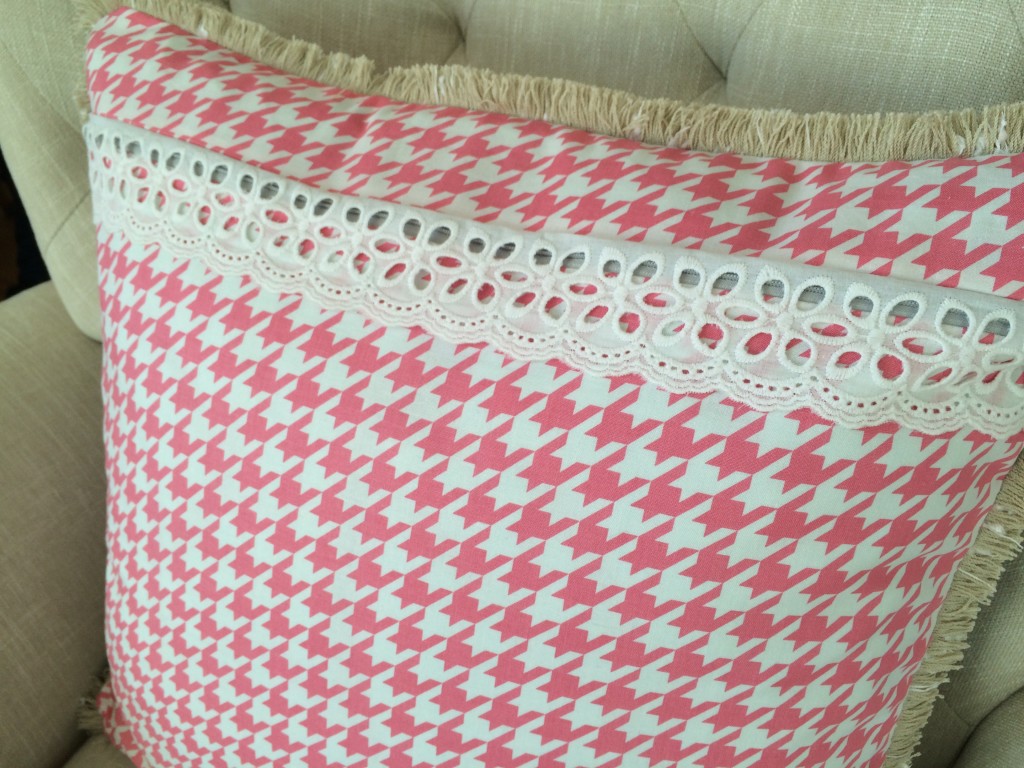 I always finish my pillows by inserting a zipper in the back of the pillow.  You can choose the invisible zipper method (here)  or the exposed yet covered up zipper method (here).  I added a piece of lace to cover the zipper.  I love the pink hounds-tooth on the back.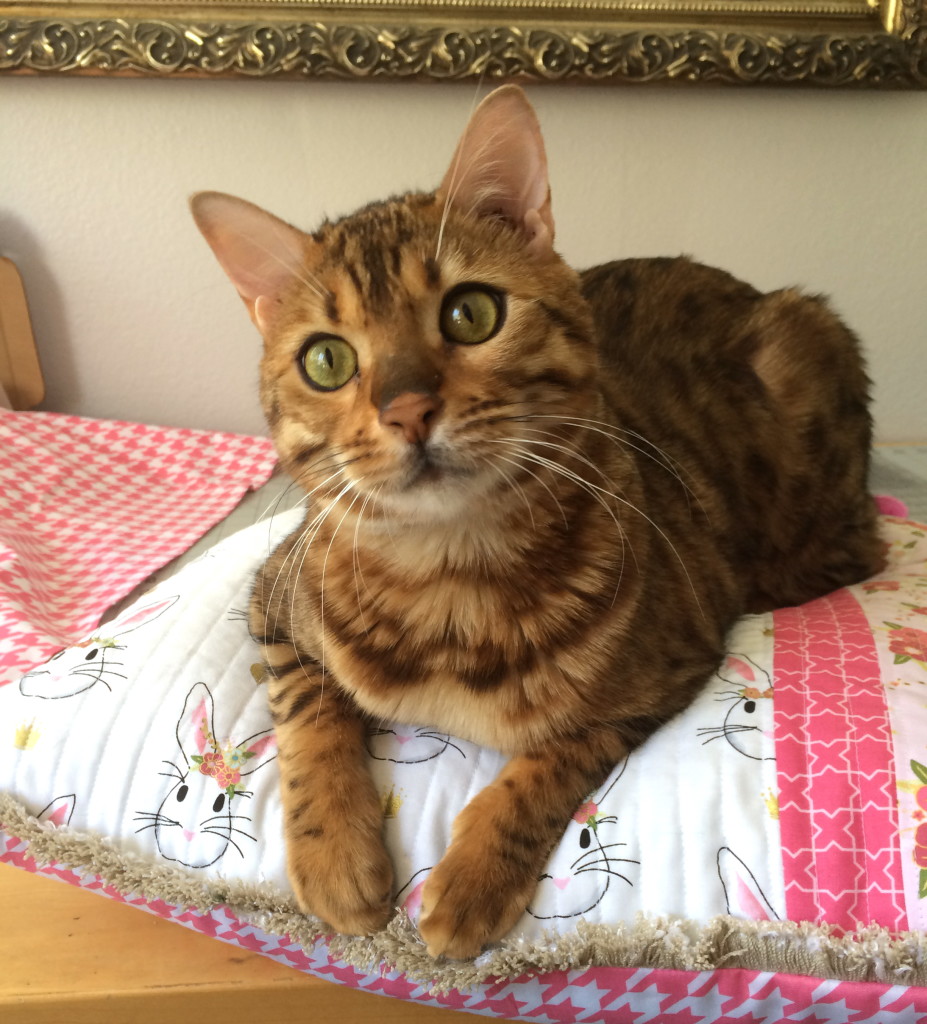 Guess who also loves this pillow?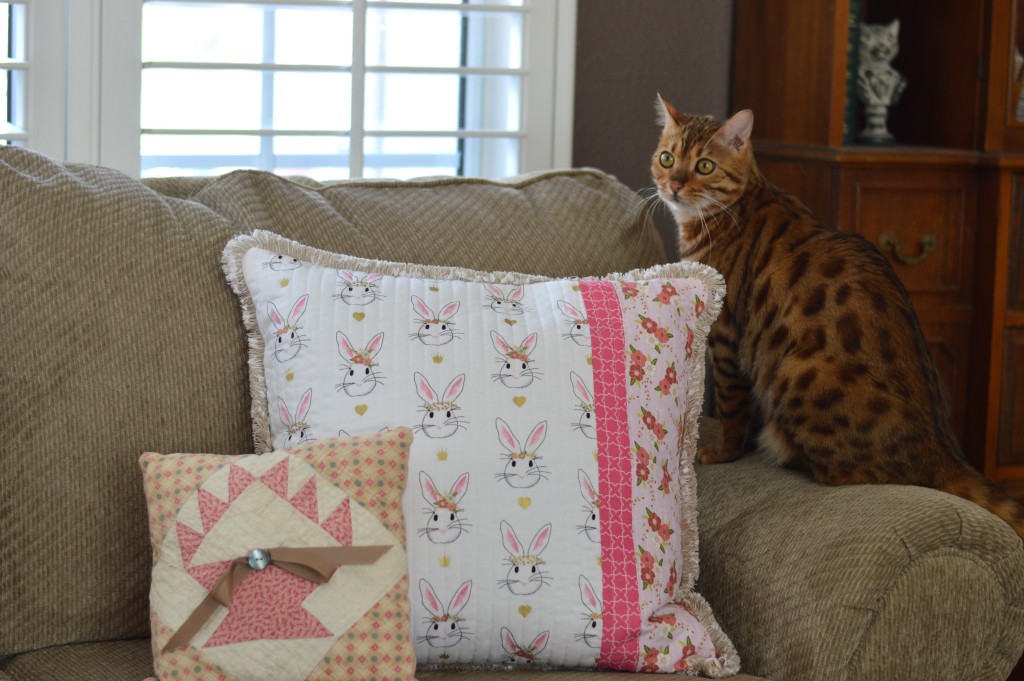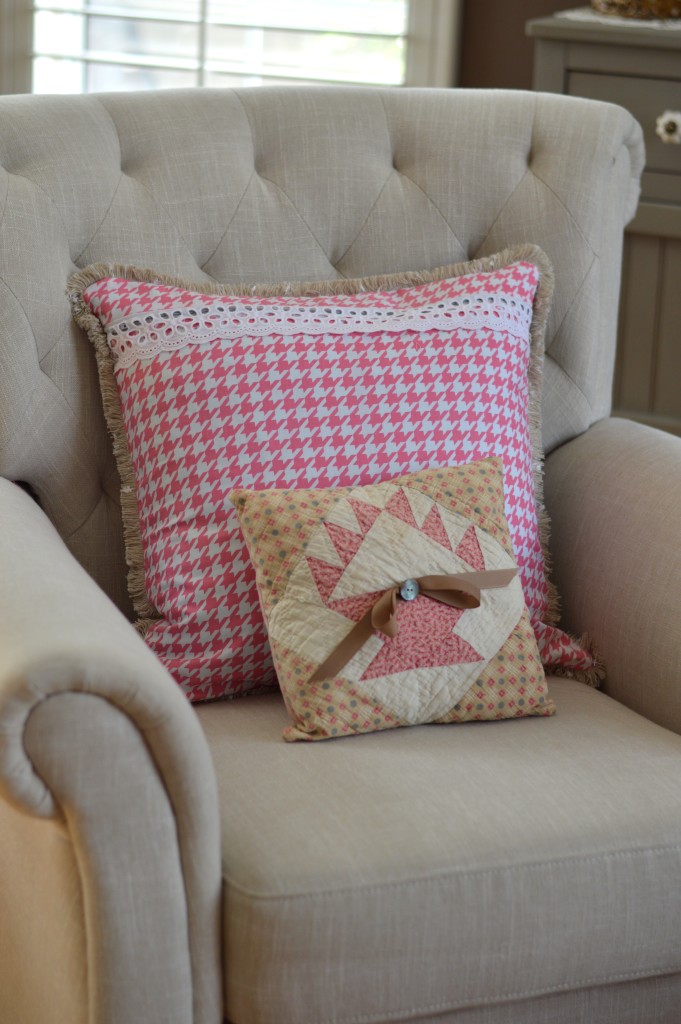 The back of the pillow is almost cute enough to stand on its own!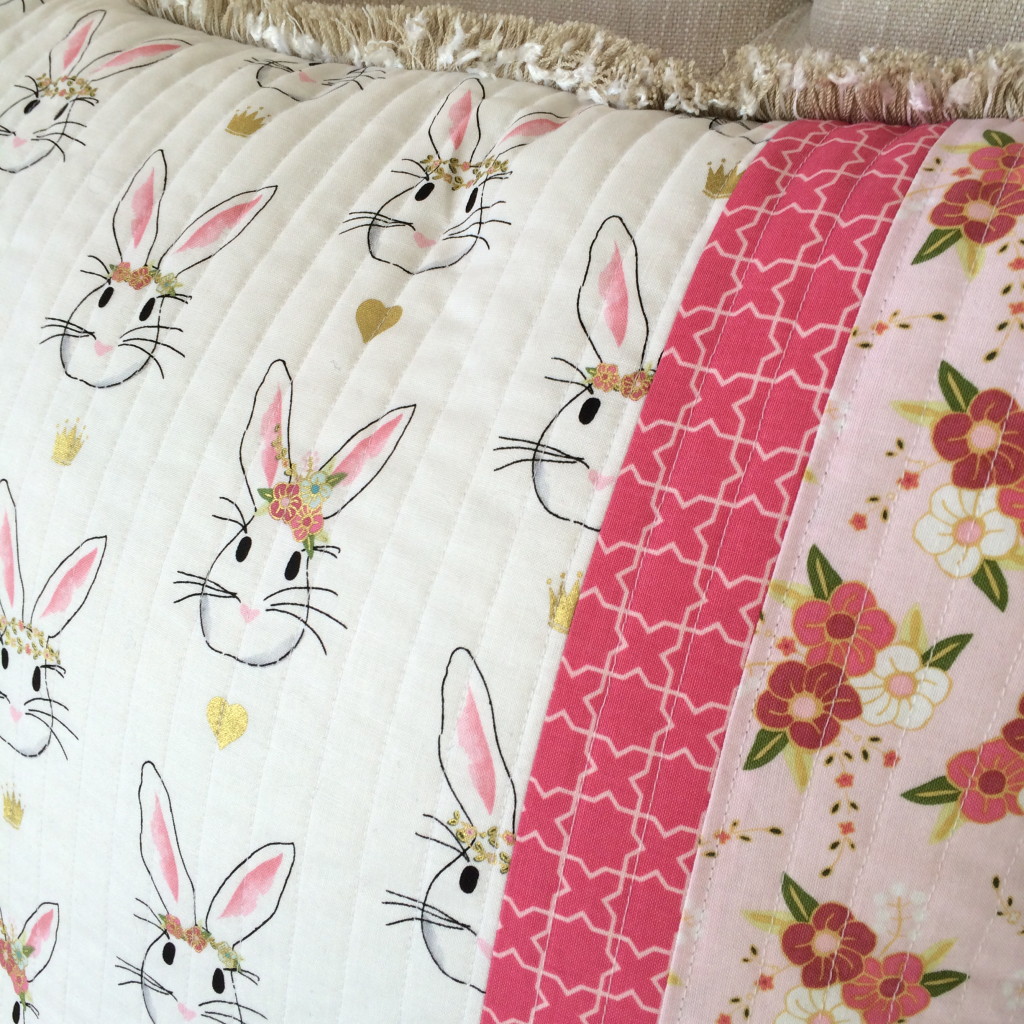 I love the texture the straight line quilting gives the pillow!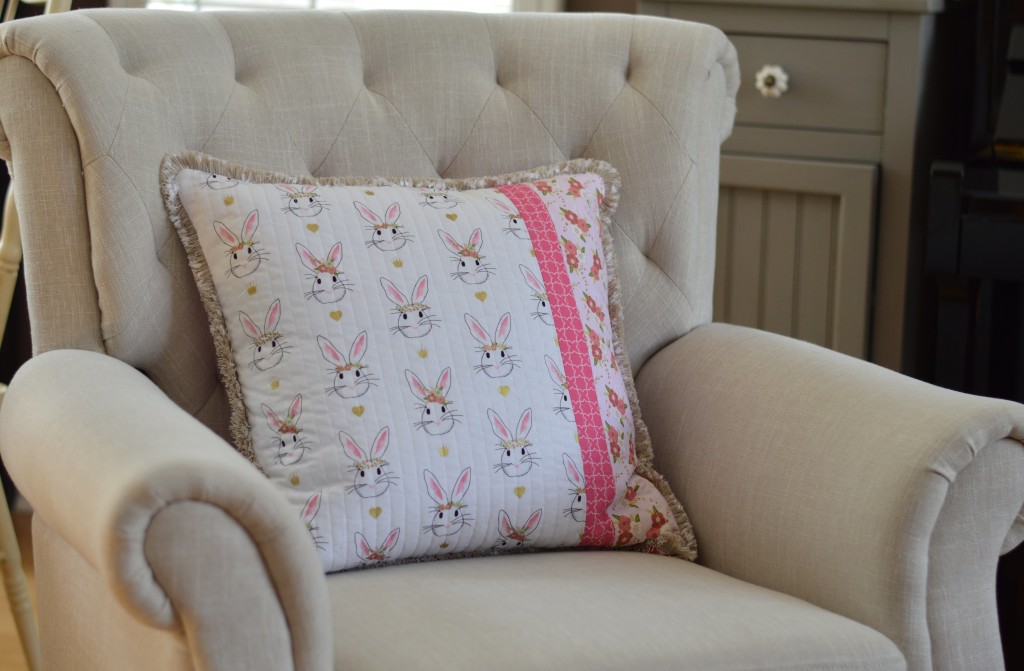 I love bunnies and I love spring!!!