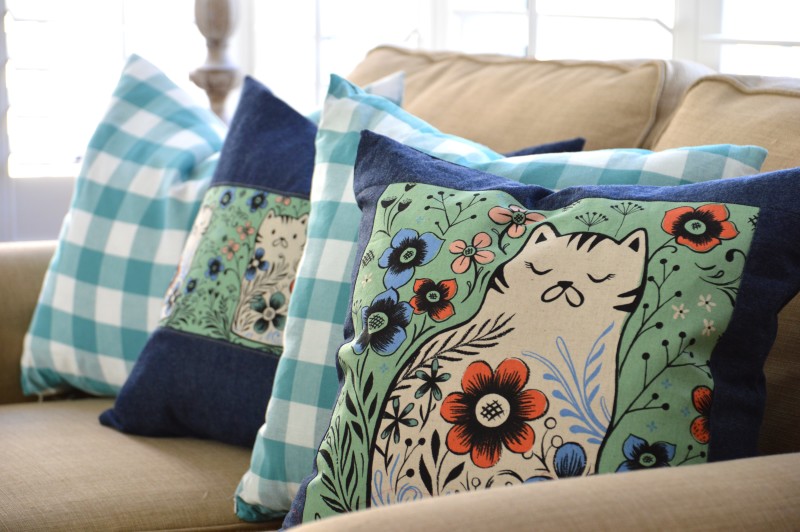 I am thrilled to be part of The Summer Sewing Series by Melissa from PolkadotChair.  For me summer sewing is about catching up on all the little projects I can't get to during the school year.  This last week I sewed 13 new pillow covers for throw pillows around my house.  Today I am sharing my latest pillow covers with you 🙂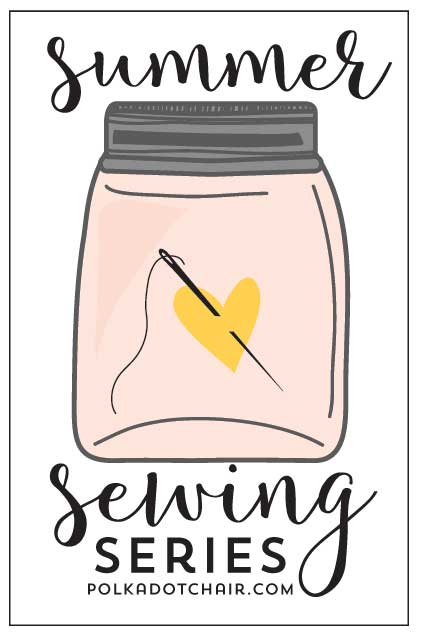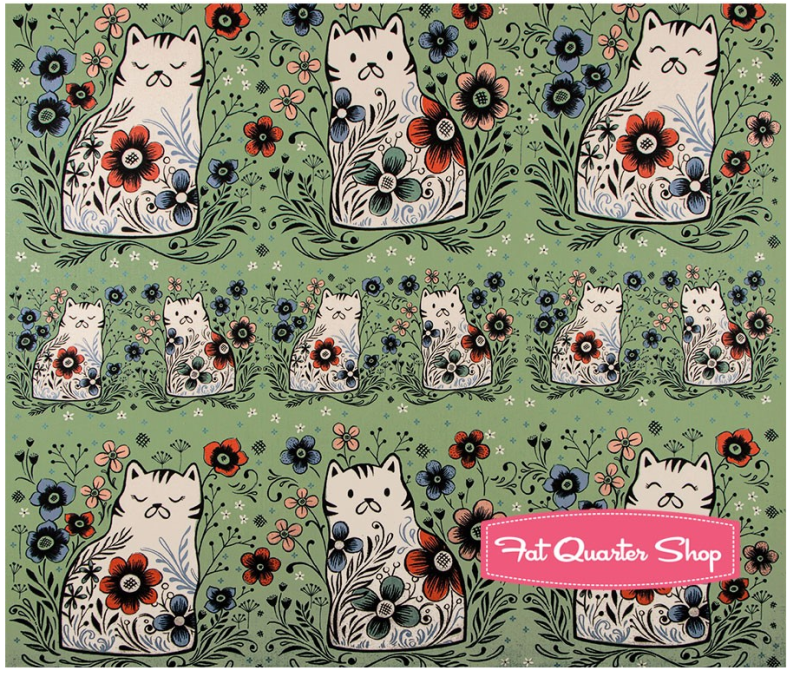 Meet From Porto With Love by Cotton + Steel.  Only my NEW FAVORITE FABRIC!!!  These large scale cats have my heart swooning!  I knew I needed some pillows!  I love the heavy weight of this canvas print – perfect for home decorating!  I kept the design super simple because I wanted the cats to be the focal point.  I used Crossroads denim for the accent strips and the pillow back.  This is the softest denim in the whole world!!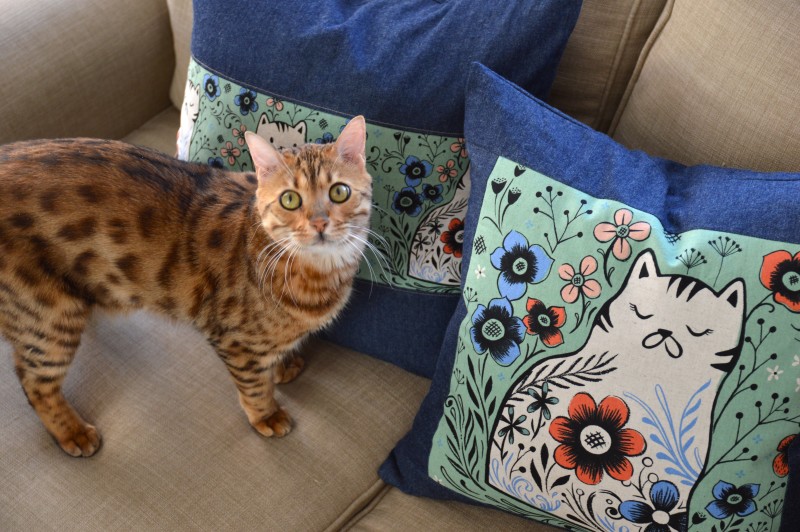 Mufasa was very helpful in making the pillows.  Follow the diagrams below for cutting instructions.  All seams are 1/4″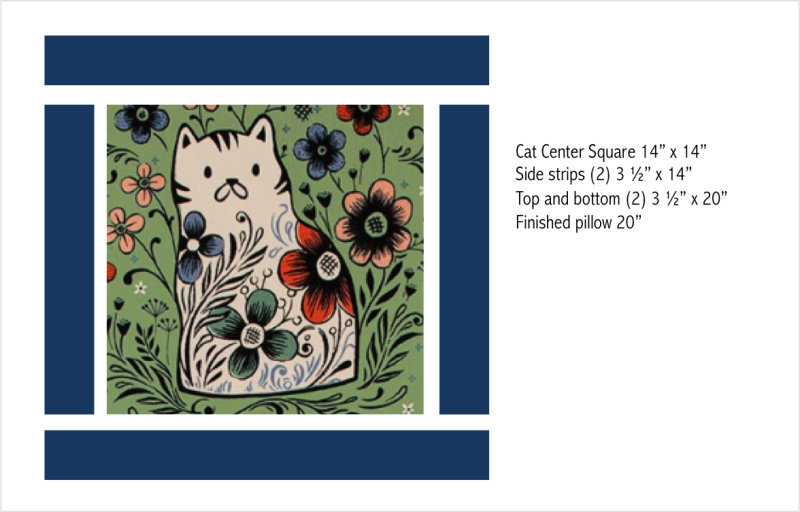 Sew the side strips on, press.  Then sew the top and bottom strips on, press.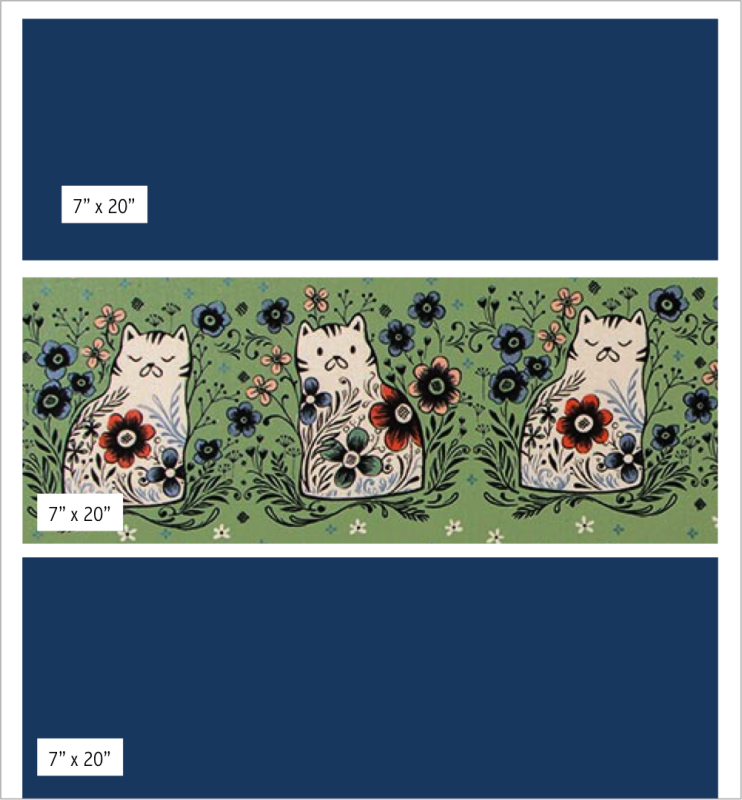 Sew each strip together and press.
Each pillow top finishes 20″ square, the exact size of my down throw pillows. (I like to use all the same size pillows so I can switch them out easily….I learned this the hard way!)
To finish the pillows, cut a 20″ square for the pillow back and insert an invisible zipper along the bottom seam of the pillow.  Click HERE to learn how to sew an invisible zipper in a pillow.
I am so in love with these!!!!!  They are soft and slouchy!!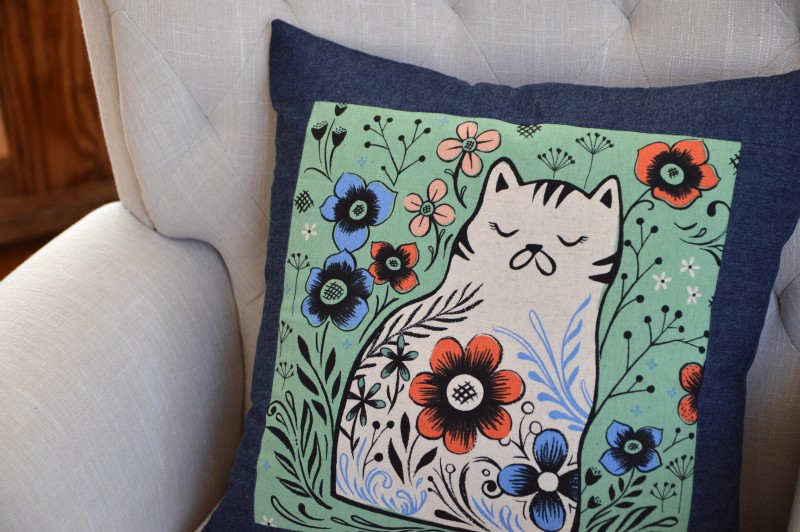 I love how they look with my gingham pillows!!! 
  Freshening up your pillow decor is such a great summer activity – it doesn't take very long but it makes you feel so happy to have something new in your home.