I am totally loving this new book by Sherri Falls called Holiday Wishes!  The patterns are so inspiring and they make you want to sew!  I choose the gingham star block from her book and made some much needed throw pillows for my family room.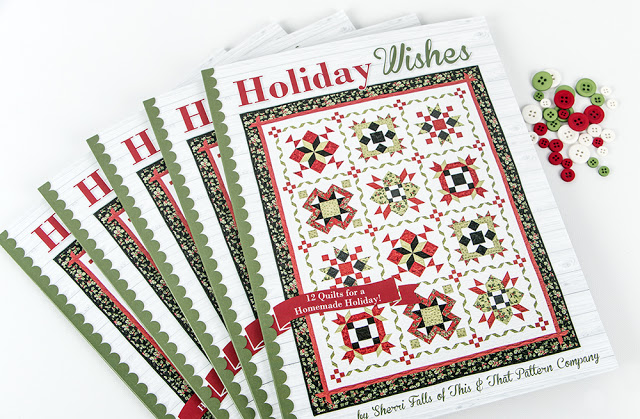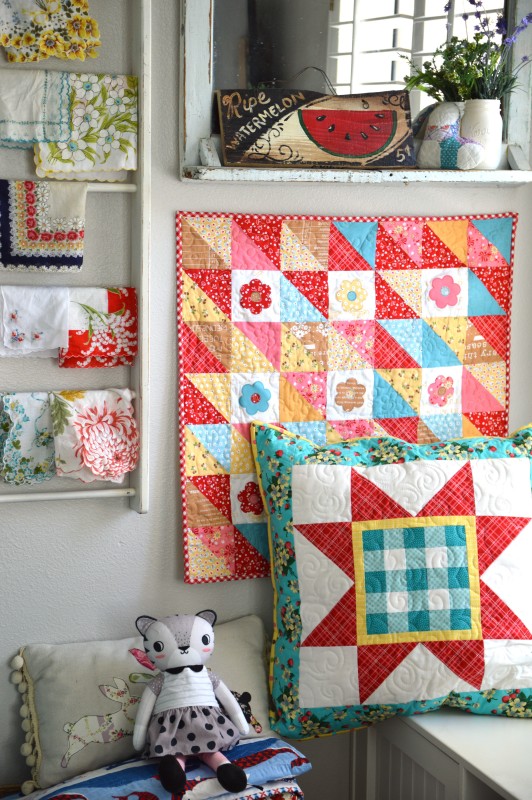 I always write about only using 20″ pillows in my home.  However, my family loves Euro pillows in the family room.  The old ones were headed to the trash and I was so thrilled to make some new ones!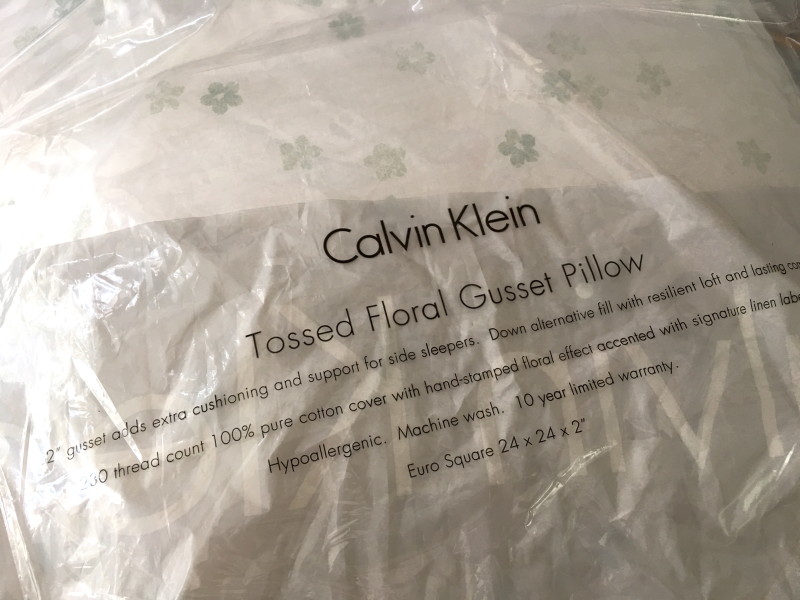 I bought these 24″ square Euro pillows.  They were a little too full so I made a small opening in the pillow and took out some stuffing.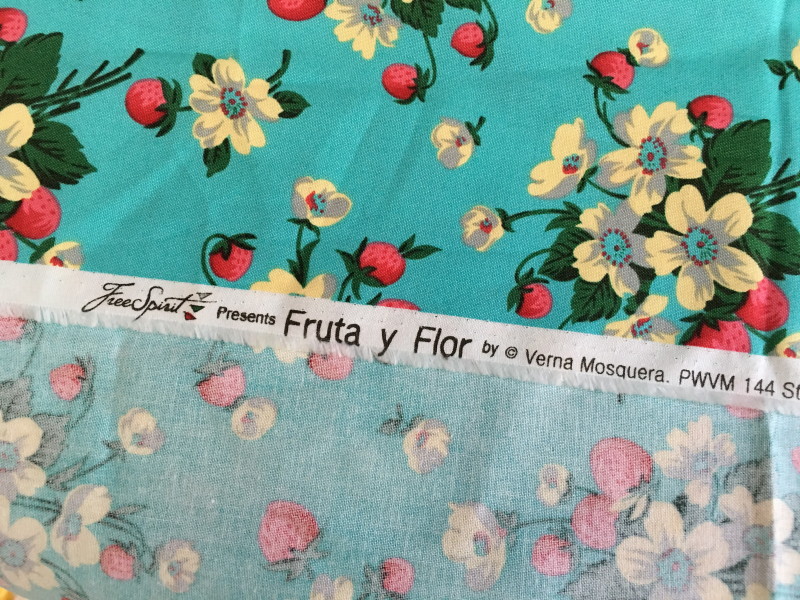 I had purchased this Fruta y Flor fabric by Free Spirit and have been waiting to use it in my family room!!  I am so in love with it!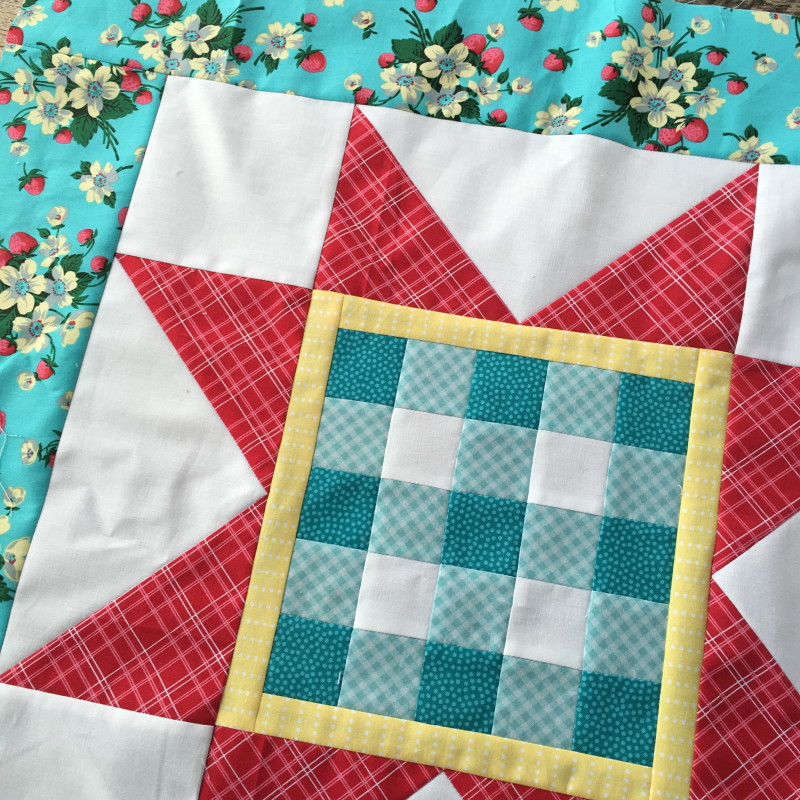 I followed the pattern exactly and then added a border so the pillow top would be 24″ square.  I can't wait to make an entire quilt with these blocks!!  I'm so in love!!!!!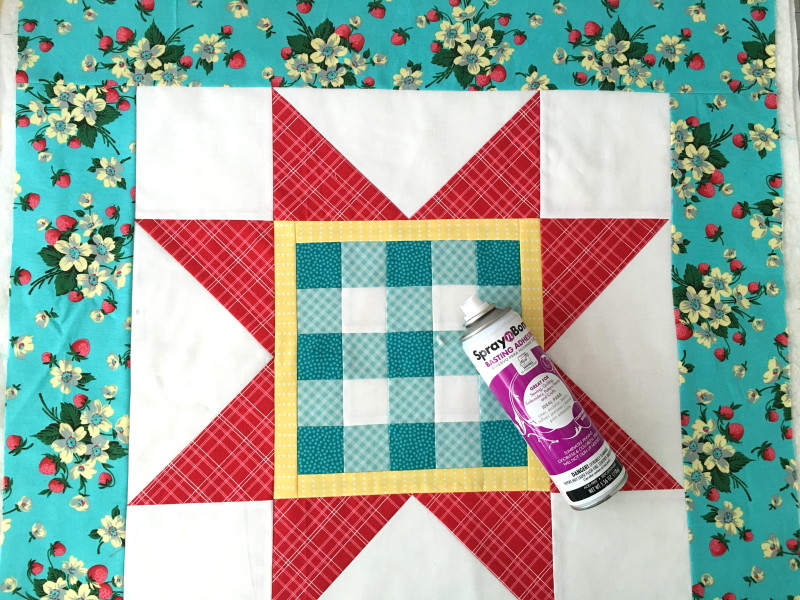 I used Spray n Bond to baste my pillow fronts – it makes quilting so easy!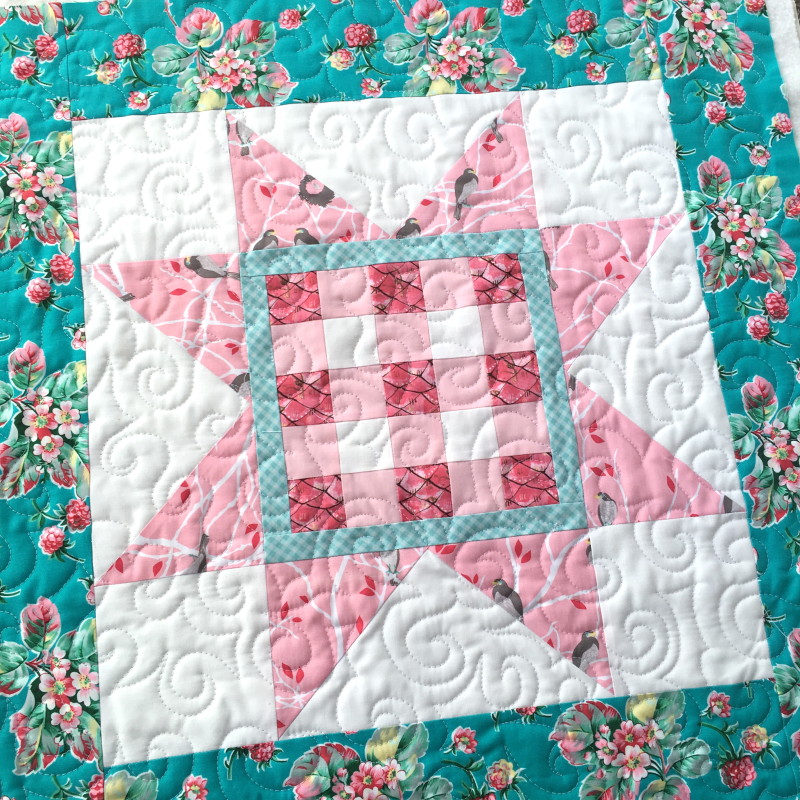 I quilted all-over swirls on both of the pillow tops.    If you want more info on how to finish the pillow read this tutorial and this tutorial.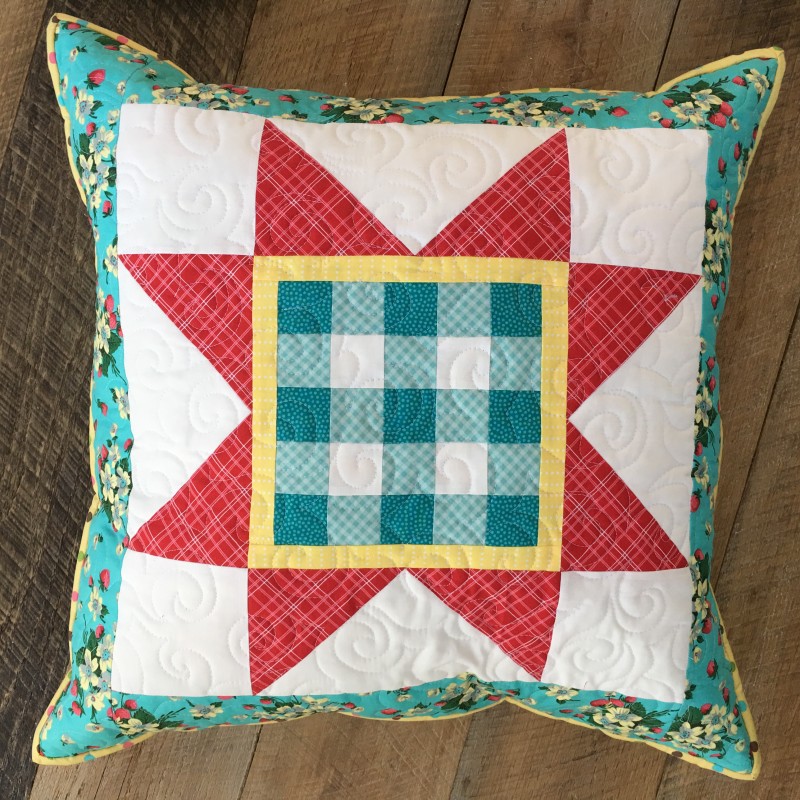 I love how they turned out – and yes they are pretty big!!