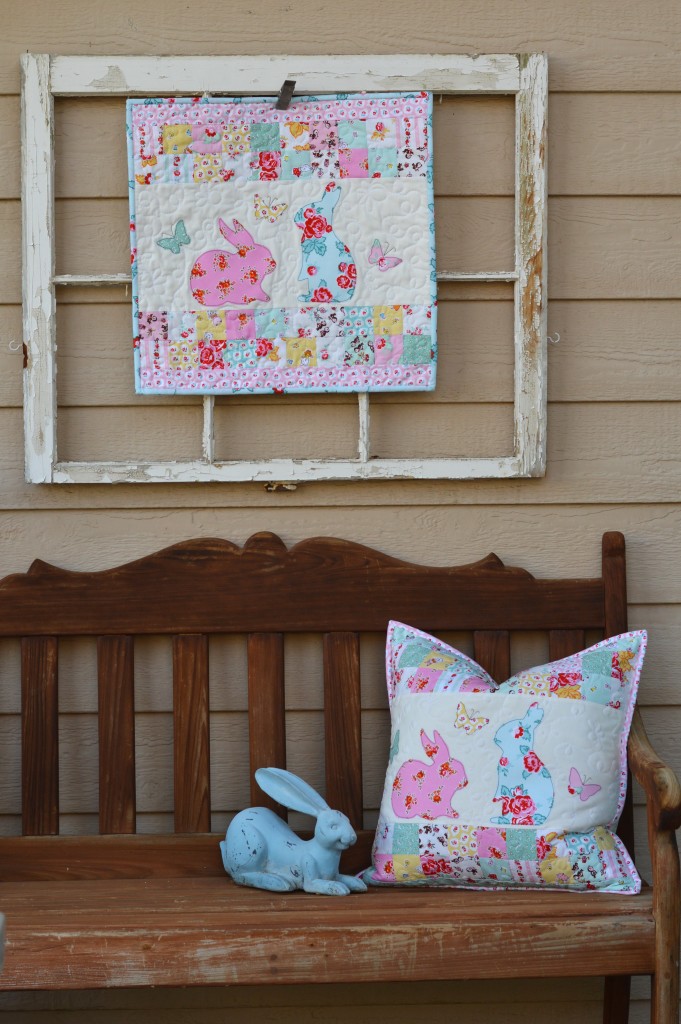 I am so in love with bunnies and springtime!  My whole house is starting to look like a rabbit hutch!  (hahaha!!) I am sharing this pattern over on the Therm O Web blog today!  You can choose to make a mini quilt or a pillow!  The fabrics are from Penny Rose Fabrics designed by Elea Lutz called Milk, Sugar, Flower.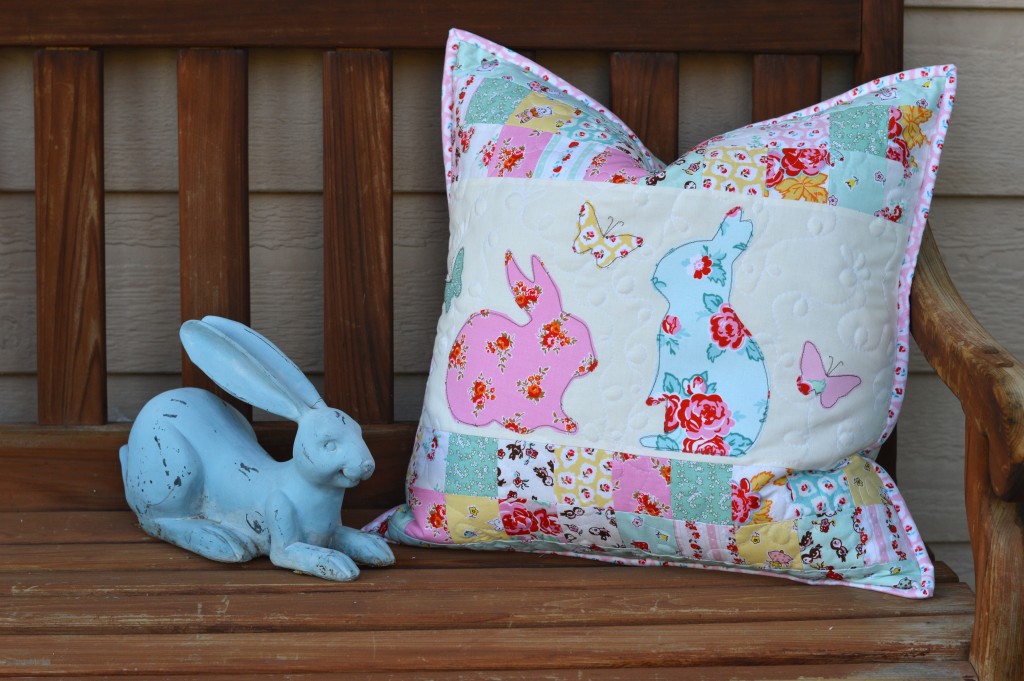 The pillow is made just like you would a quilt, only you add a zippered pillow back before you sew the binding!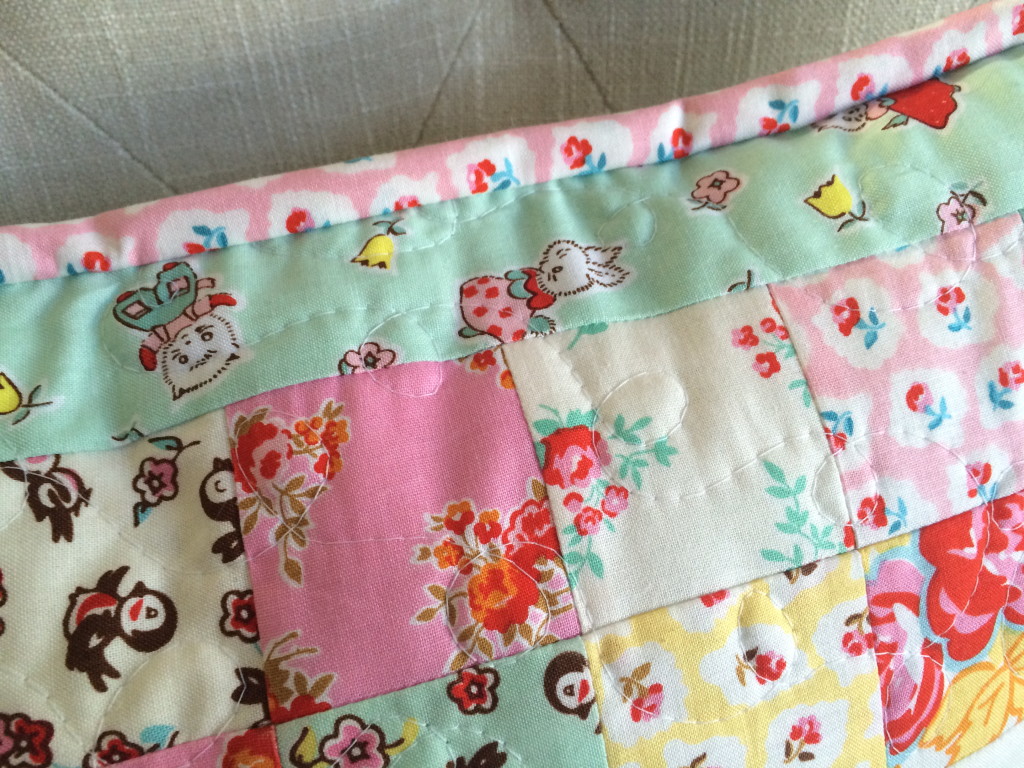 See the zipper?  It's hiding under an accent strip of cute fabric!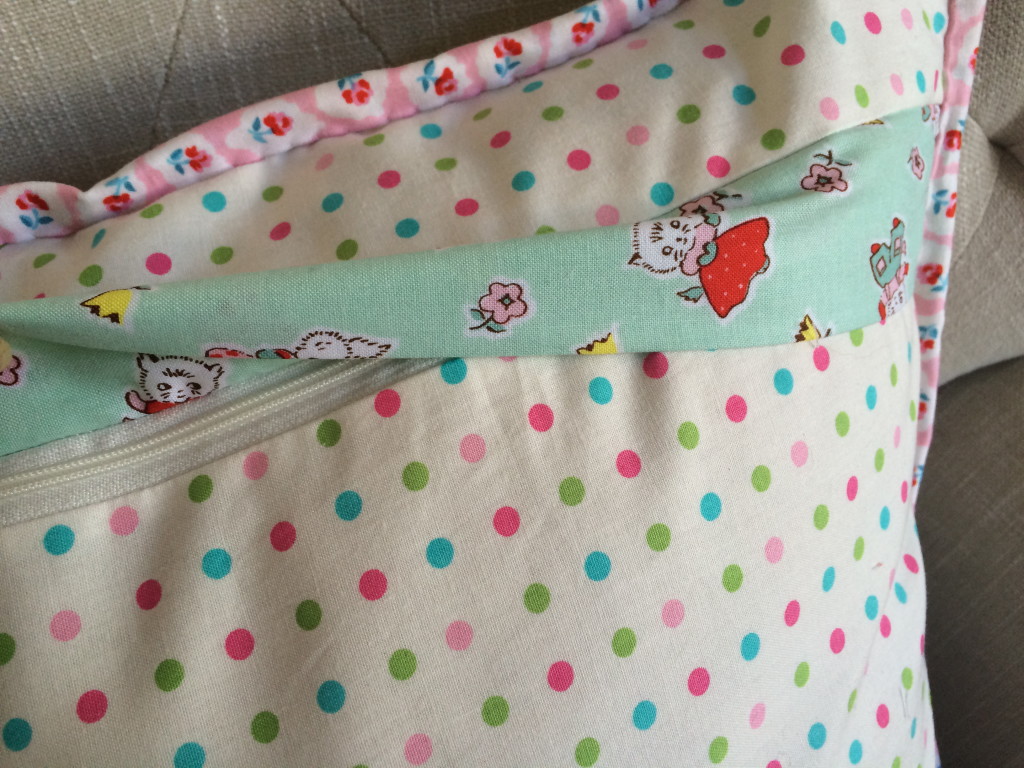 I'm keeping the pillow for myself and giving this mini quilt to a sweet friend!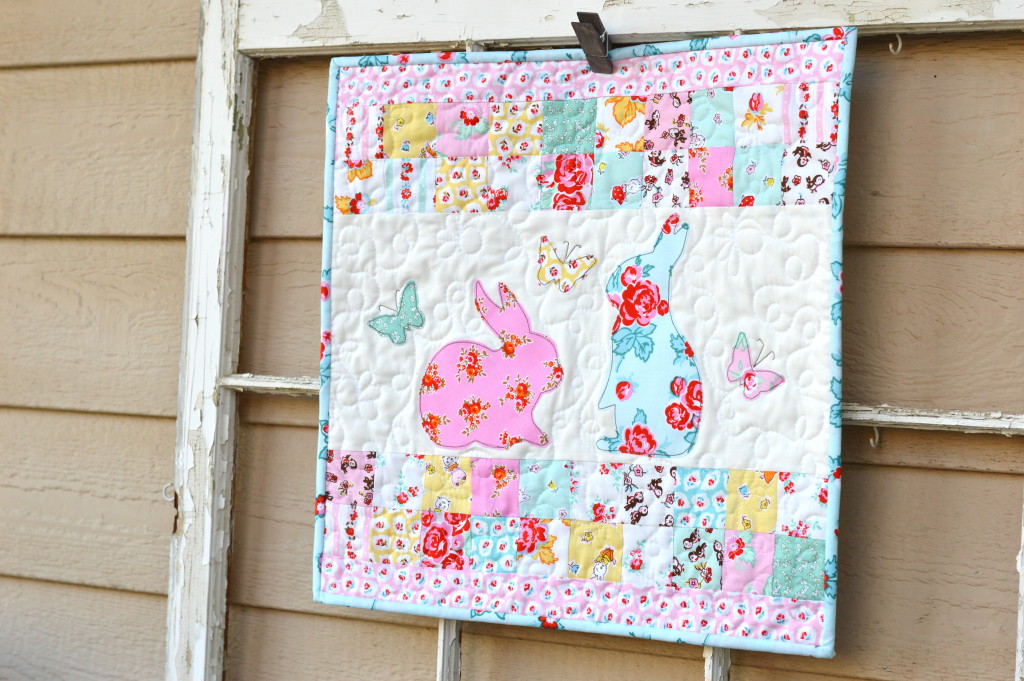 Both the quilt and the pillow are 20″ square.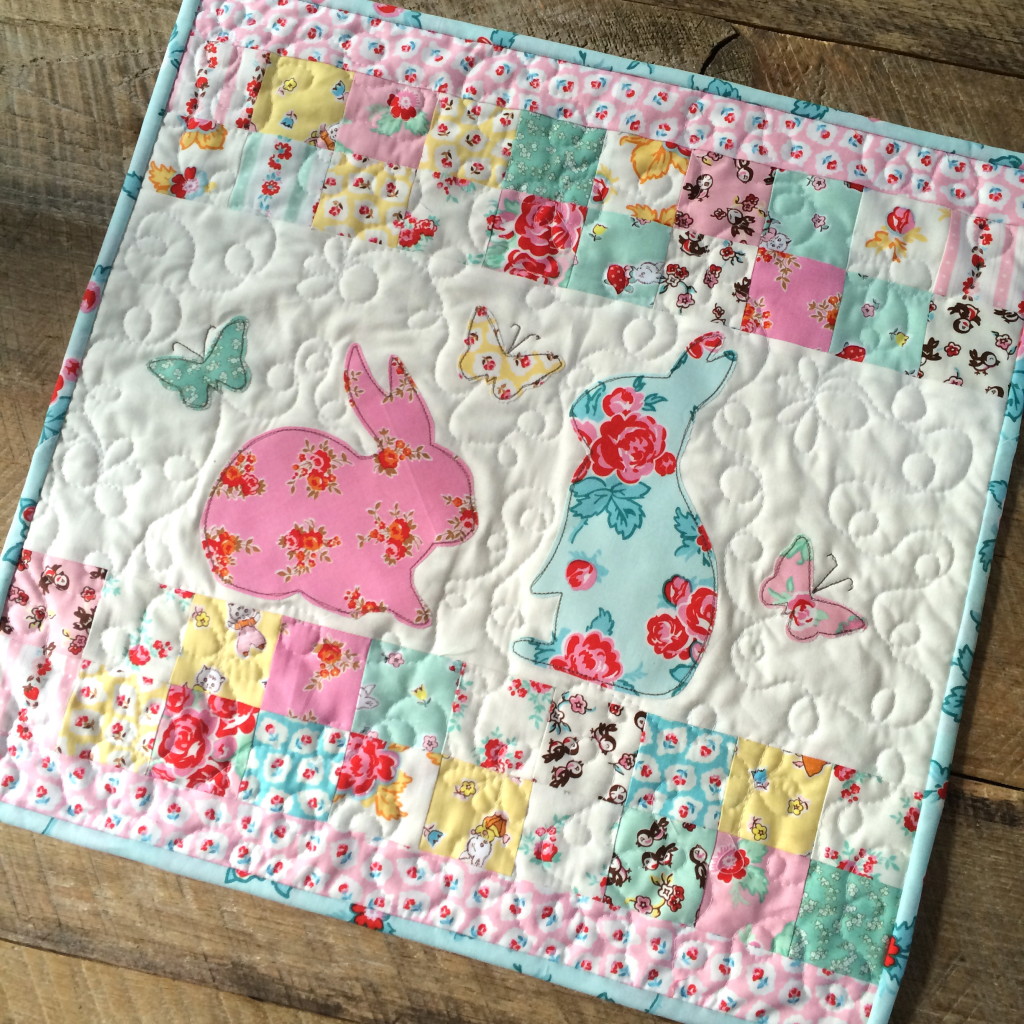 Hop over to the Therm o Web blog and you can download the applique pieces and print them directly onto Heat n Bond Lite EZ Print sheets!