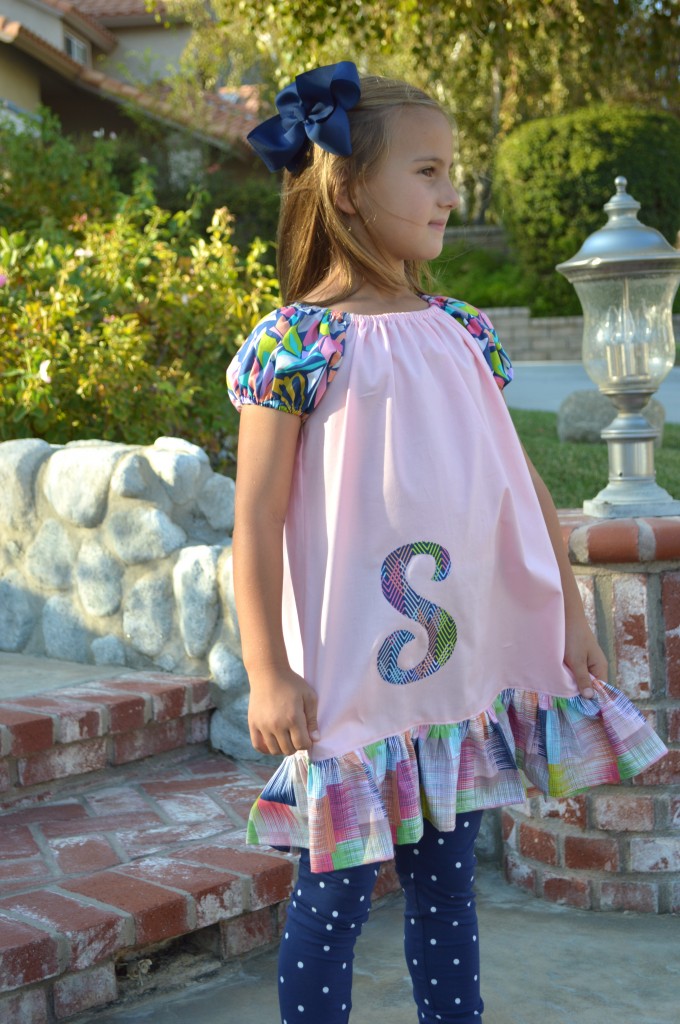 I am still loving Geofabulous from Blend fabrics!  Here is outfit #3 for Sally!  I followed the peasant shirt pattern in this McCall's pattern: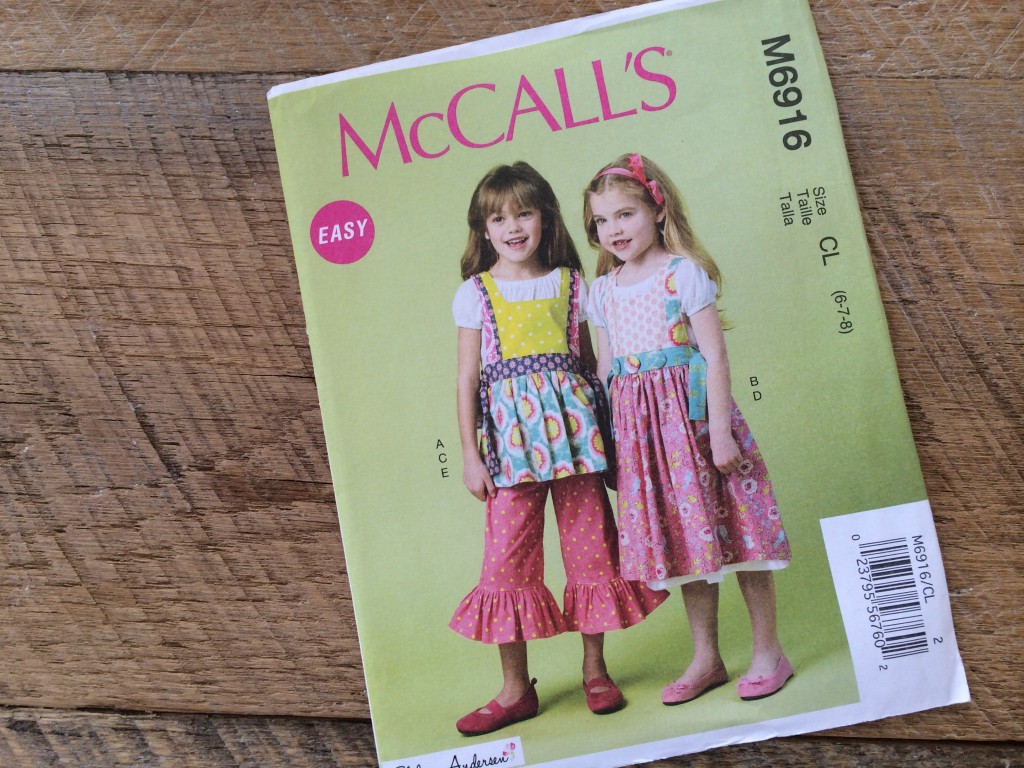 The front and back pieces are cut out of solid pink cotton and the sleeves are the Stained Glass Navy print.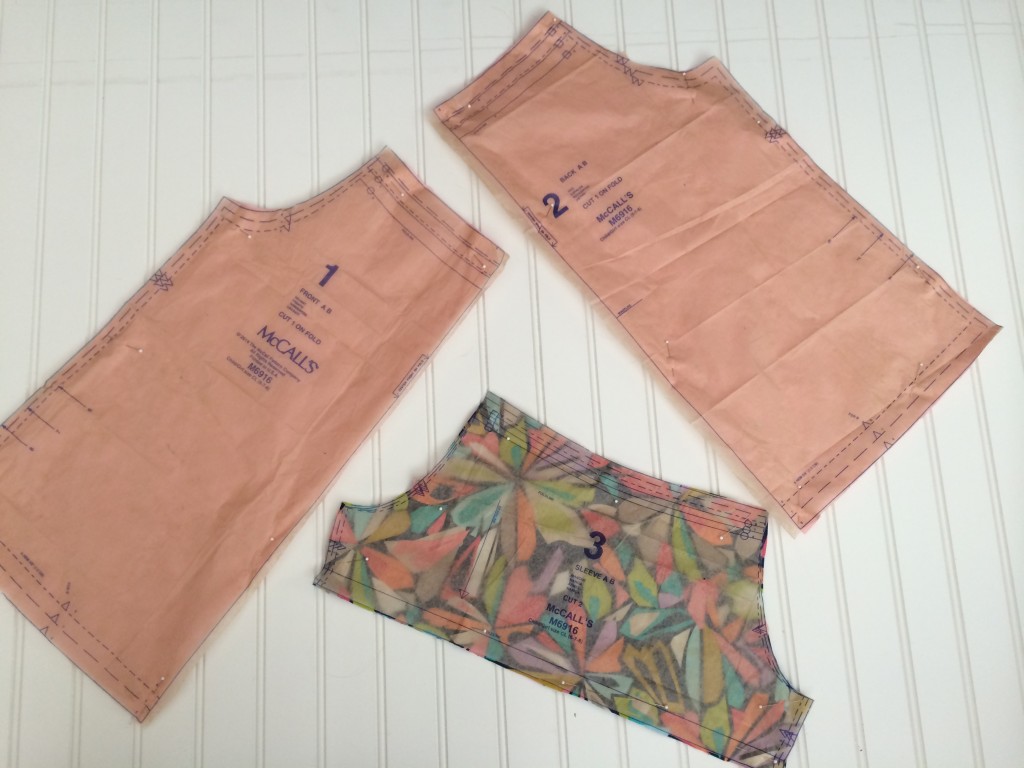 I printed the letter "S" on my computer and traced it to Heat n Bond Lite in reverse.  Iron it to the wrong side of the monogram fabric.  Cut out the letter, peel the back off and press to the front of the peasant top piece.  Top stitch in matching thread.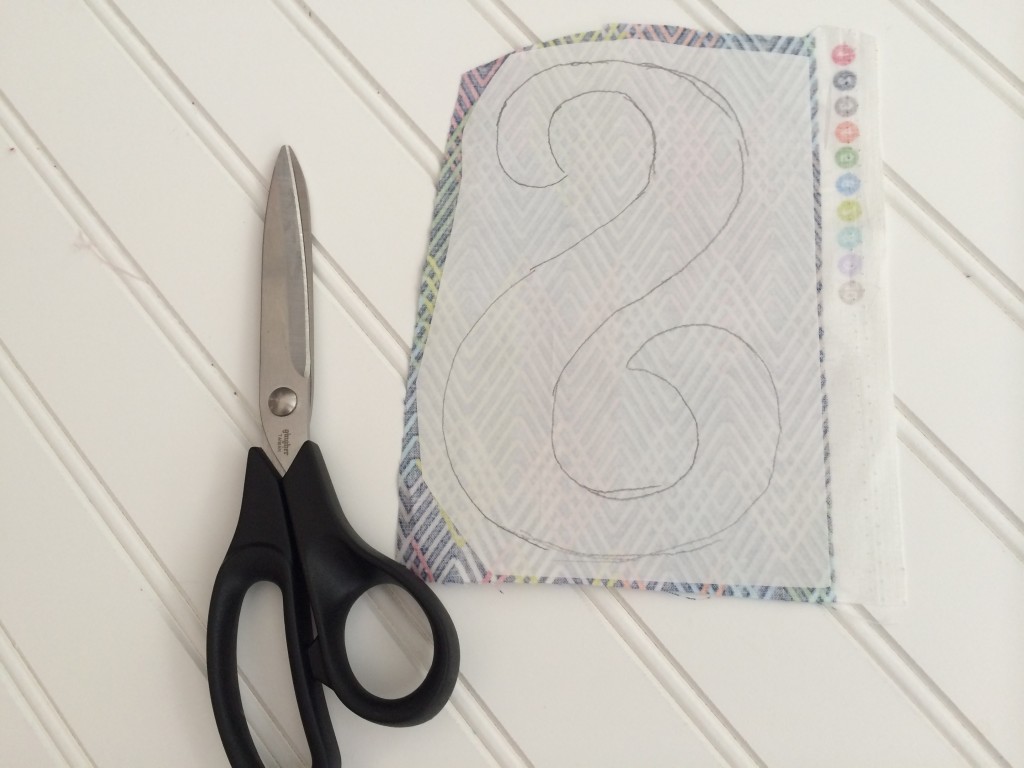 Follow the instructions in the pattern to complete the top.  I added a ruffle to the bottom.  To do this, cut (2) 5″ x WOF pieces of coordinating fabric, I used Symmetry Pink.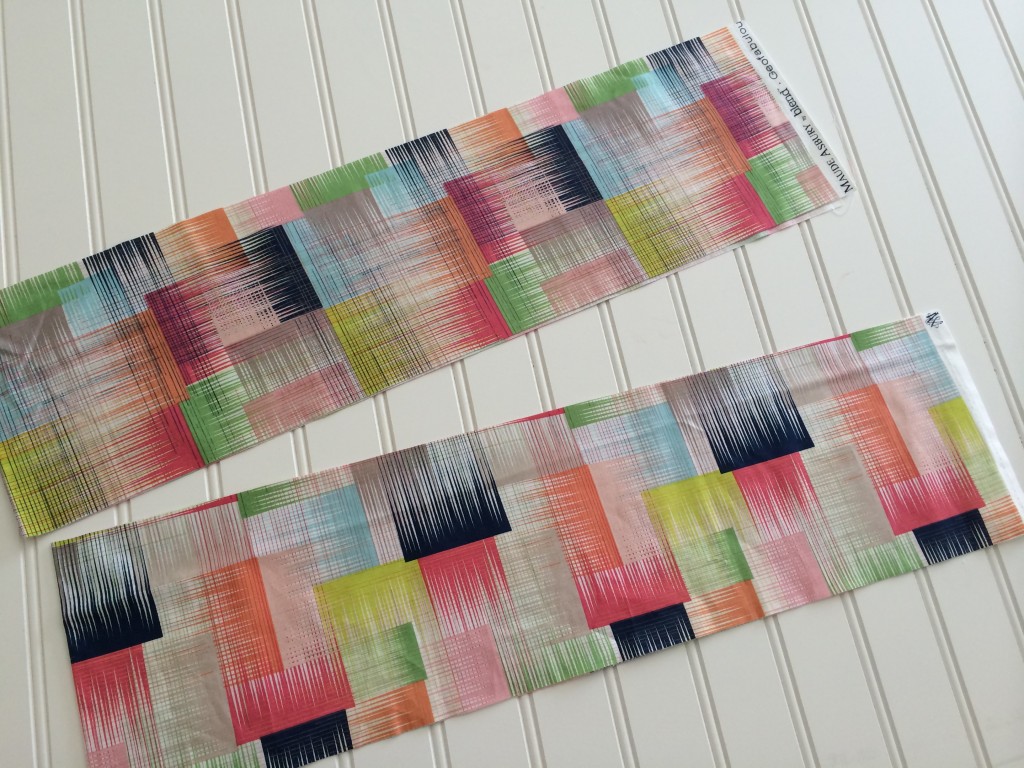 Sew the (2) strips end to end, forming a big loop.  Sew a rolled hem by folding the bottom edge up 1/4″ and then another 1/4″ and stitch close to the fold.  Gather the top of the ruffle pieces by lengthening the stitch length to the maximum.  Pull up threads and gather by hand.  Match the seams on the ruffle with the side seams on the peasant top.  Pin into place, distributing the ruffles.  Sew along gathering stitching.  Press the seam and top stitch if desired.