Since I was already in the St. Patrick's Day sewing mode after sewing a banner, I thought I would whip up a throw pillow!  I'm sure you know by now that I love throw pillows!  Last year I also made a "Lucky" patchwork pillow, so I am calling this one version 2.0.
Here's how you can make one!
Supplies
Scraps of green fabric – I used fabric from Blend: Tea Garden, Turkish Delight, and the Makers
blackish/grayish denim or other fabric for lettering
Lucky words, click HERE – print in reverse
20″ square natural canvas
20″ square green print for back, I used Yuletide Greetings by Anna Griffin
22″ zipper
20″ pillow form
Begin by ironing the Heat n Bond Lite to the wrong side of the green fabrics and the "lucky" fabrics.  Run the green fabrics through the Sizzix Big Shot.  If you don't have a Big Shot machine, you can hand cut the shamrocks.
Print off the "lucky" letters and iron them to the wrong side of the fabric.  Cut with scissors.  This takes a little bit of patience 🙂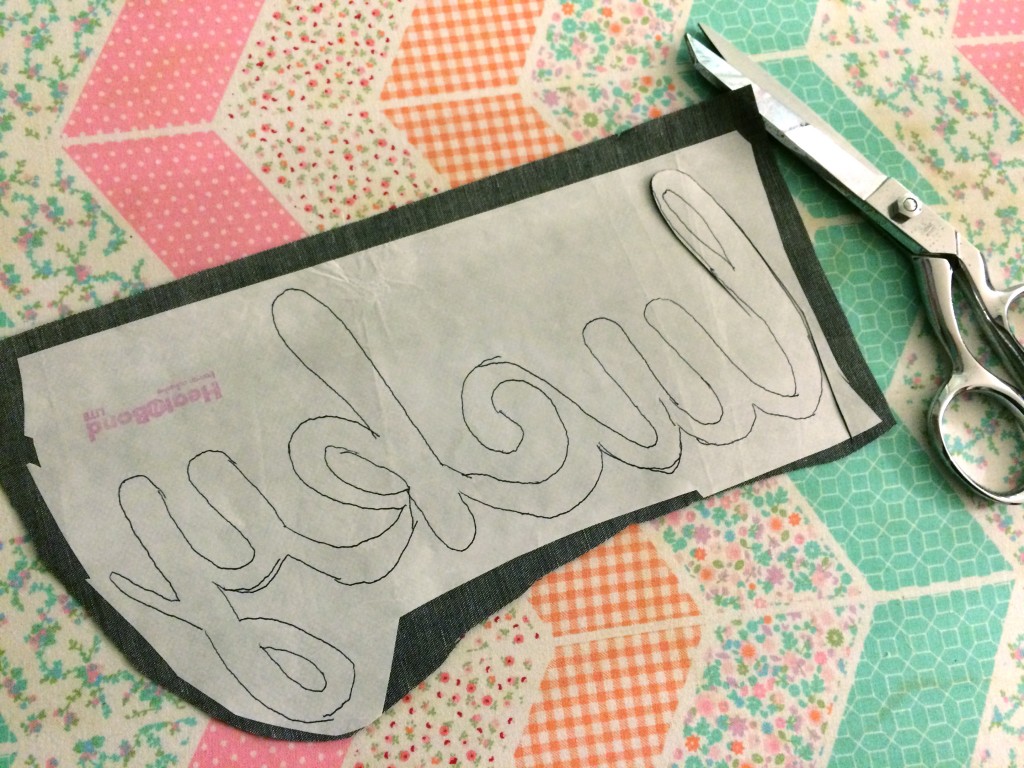 Peel off the backing paper and position the word and shamrocks as desired.  Outline stitch around each shamrock 2 times in black thread.  There was no way I was sewing around the cursive letters more than once!!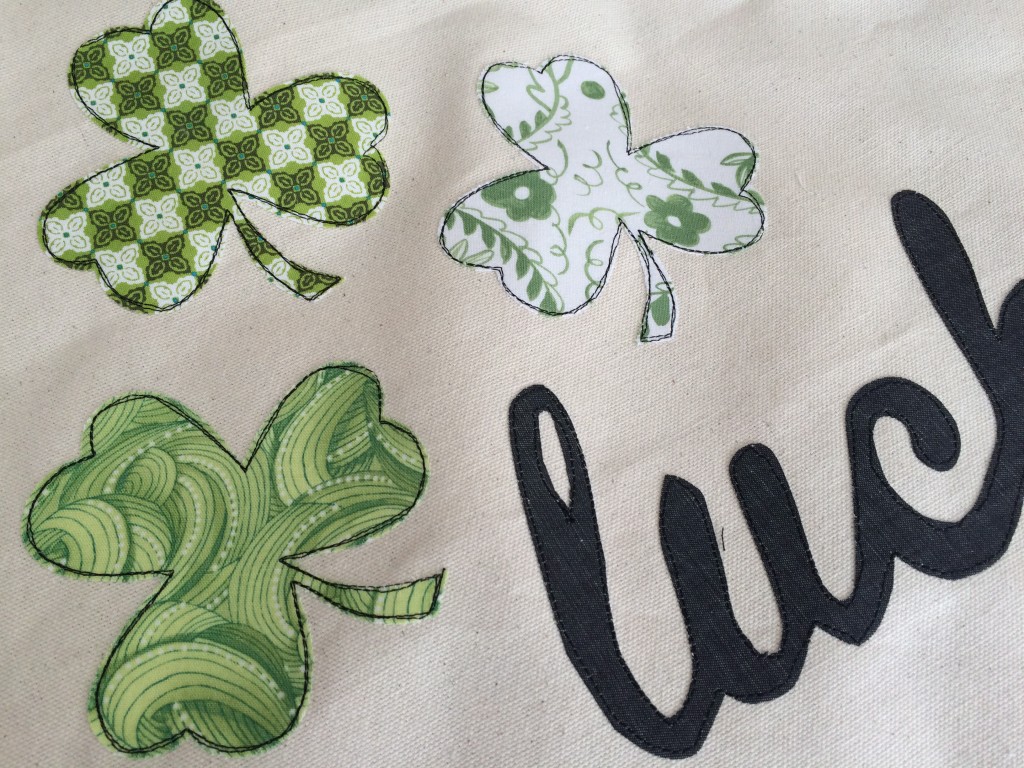 Prepare the back of the pillow by cutting a 20″ square.  Make a cut at the 2″ mark for the zipper.  You can put the zipper where ever you like, or you can insert an invisible zipper.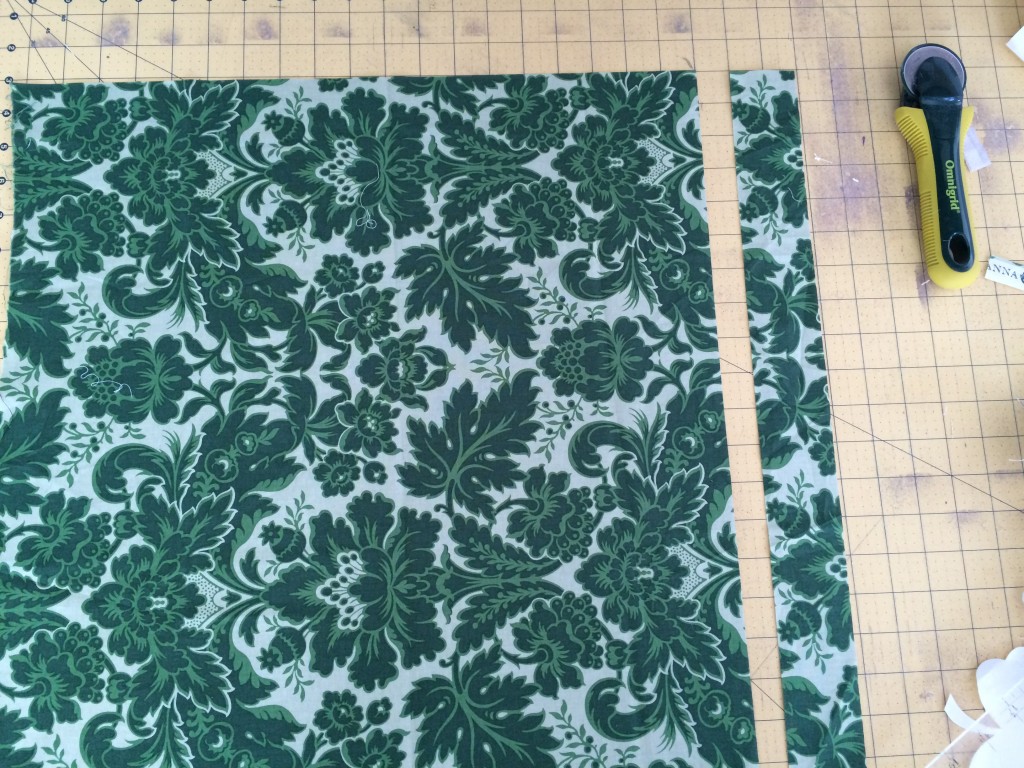 Sew the zipper in just like you were piecing a strip of fabric in between the two pieces – only use a zipper foot.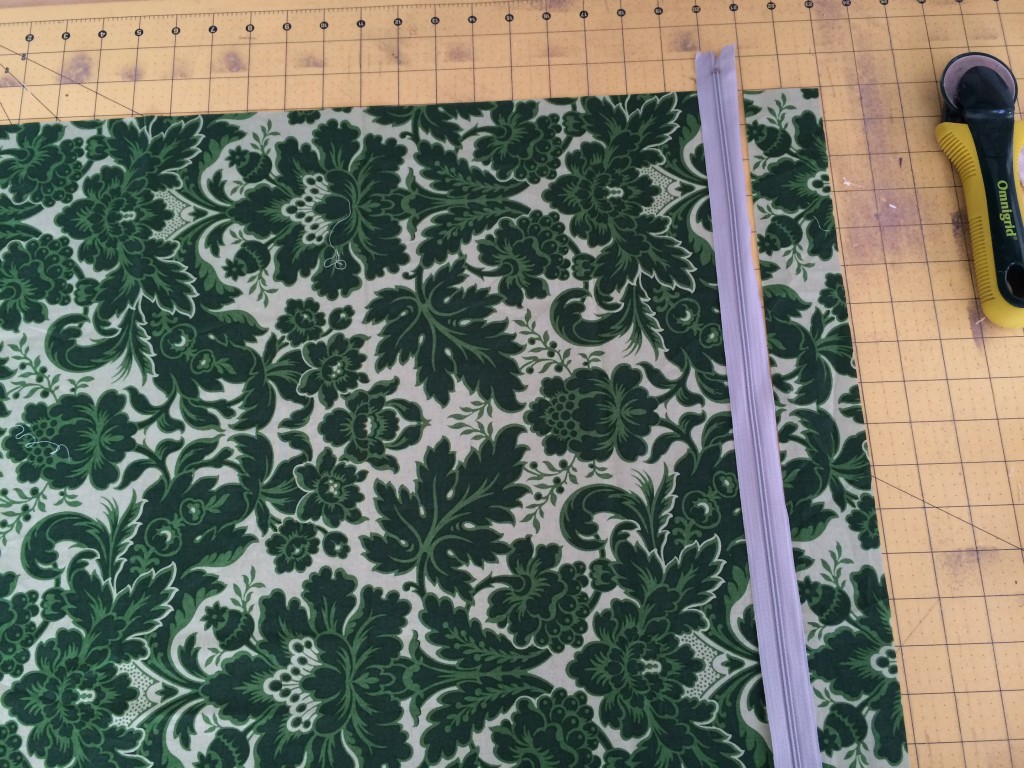 Cut off the excess zipper ends.  Partially open the zipper and place the pillow top and the pillow back, right sides together. matching and pinning all edges.  Sew 1/4″ all the way around the pillow.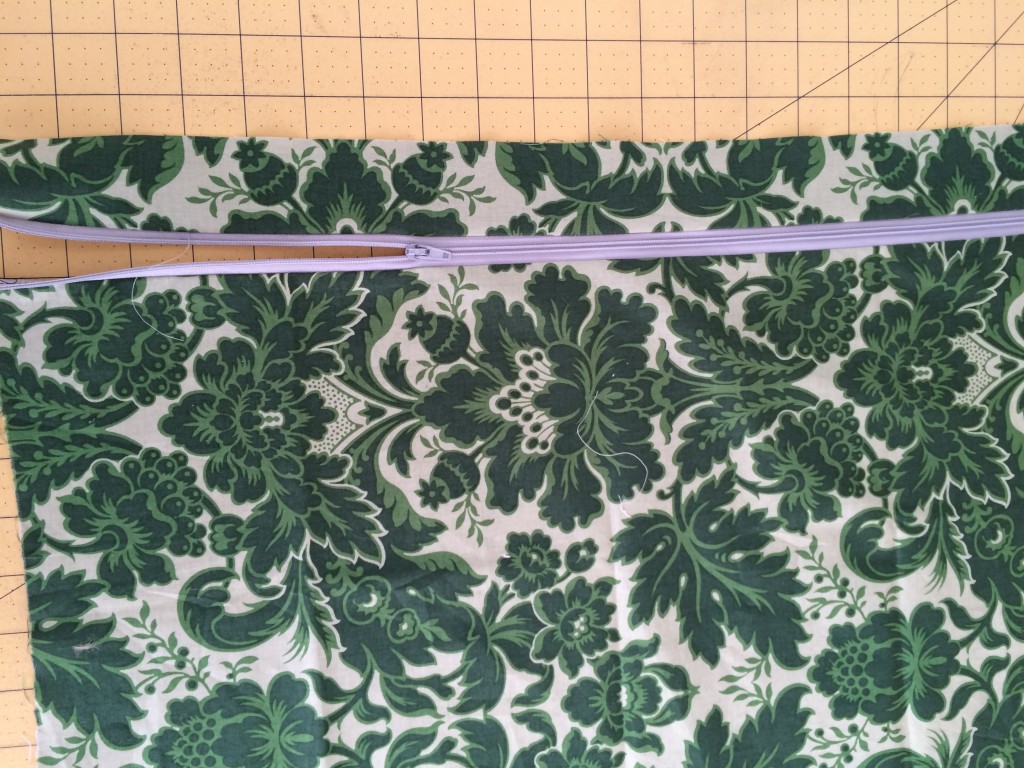 Turn the pillow right side out and insert the pillow form.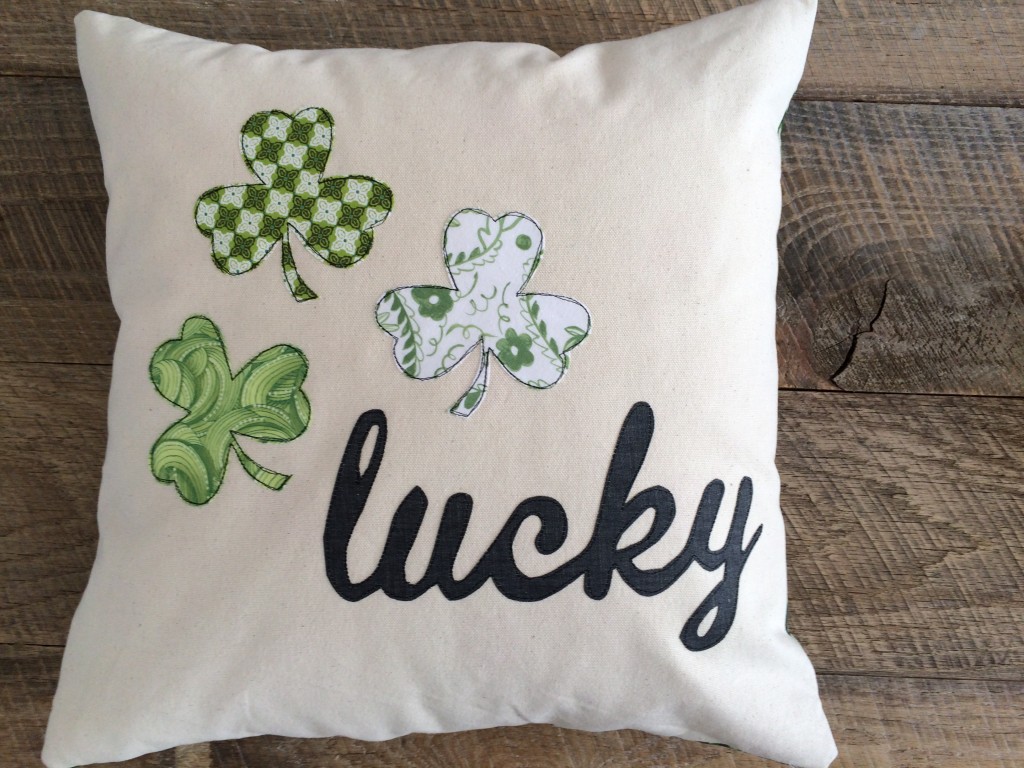 I put the zipper in the bottom portion of the pillow.  I like that you can see the zipper.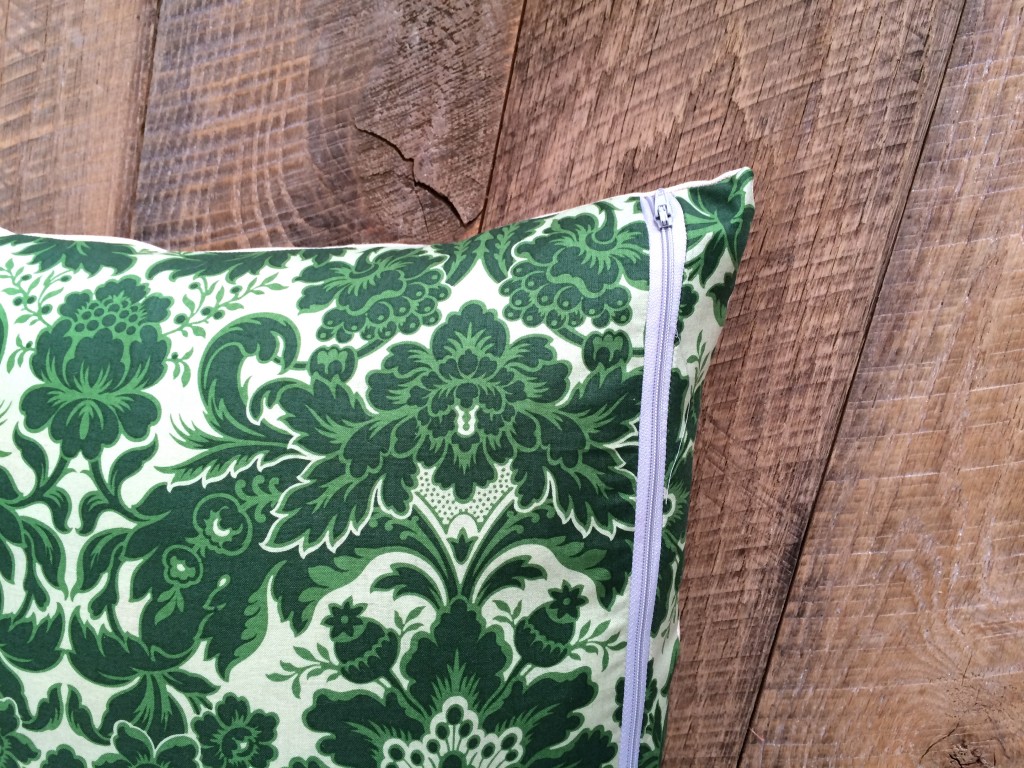 You're done!  Aren't you LUCKY!!!!!