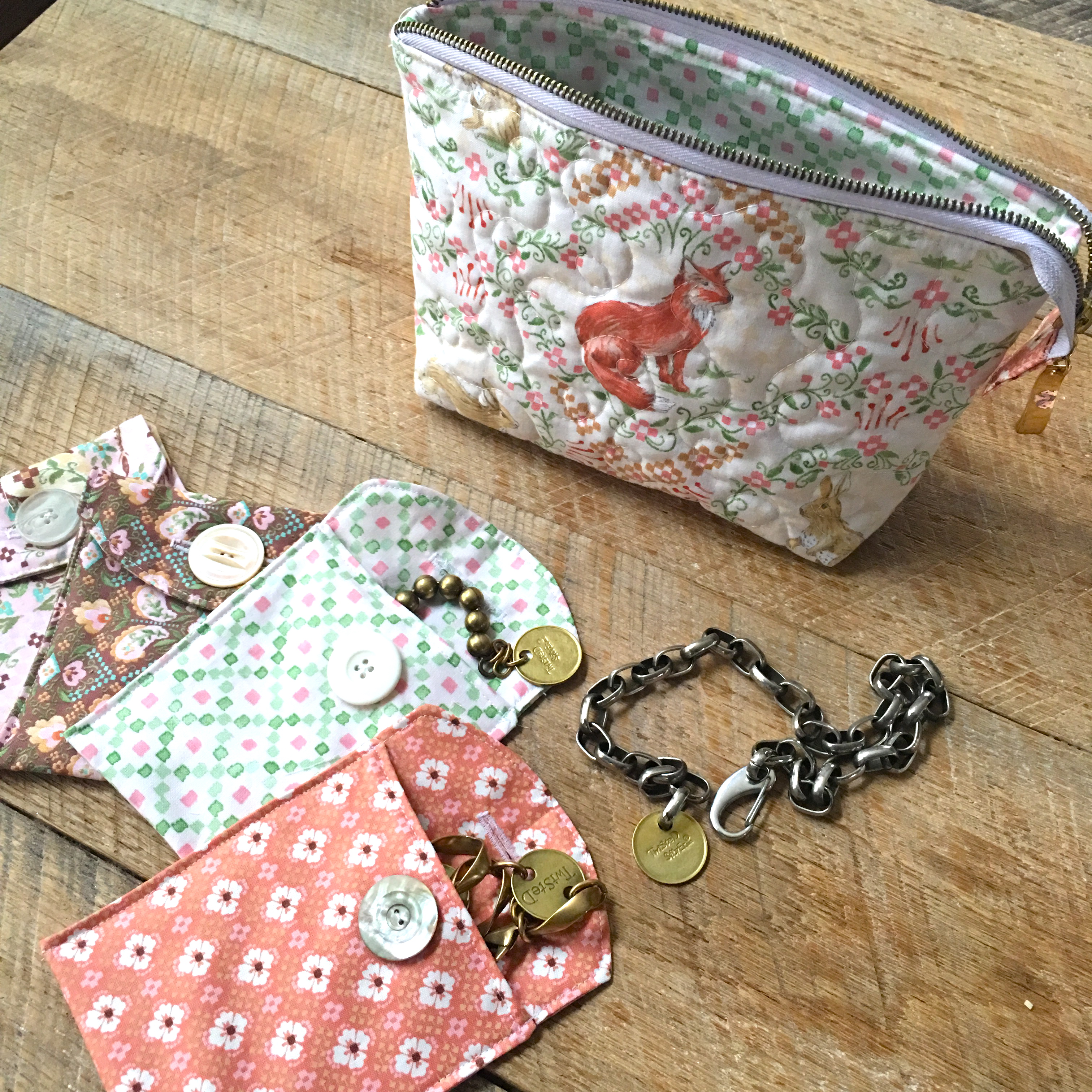 What do you give someone who has everything?  It can be challenging!  I thought my mom would love this fun travel jewelry bag!  It has little individual pouches to put bracelets and necklaces.  They all fit into this quilted zipper pouch.  I used the Wildwood collection from Blend Fabrics.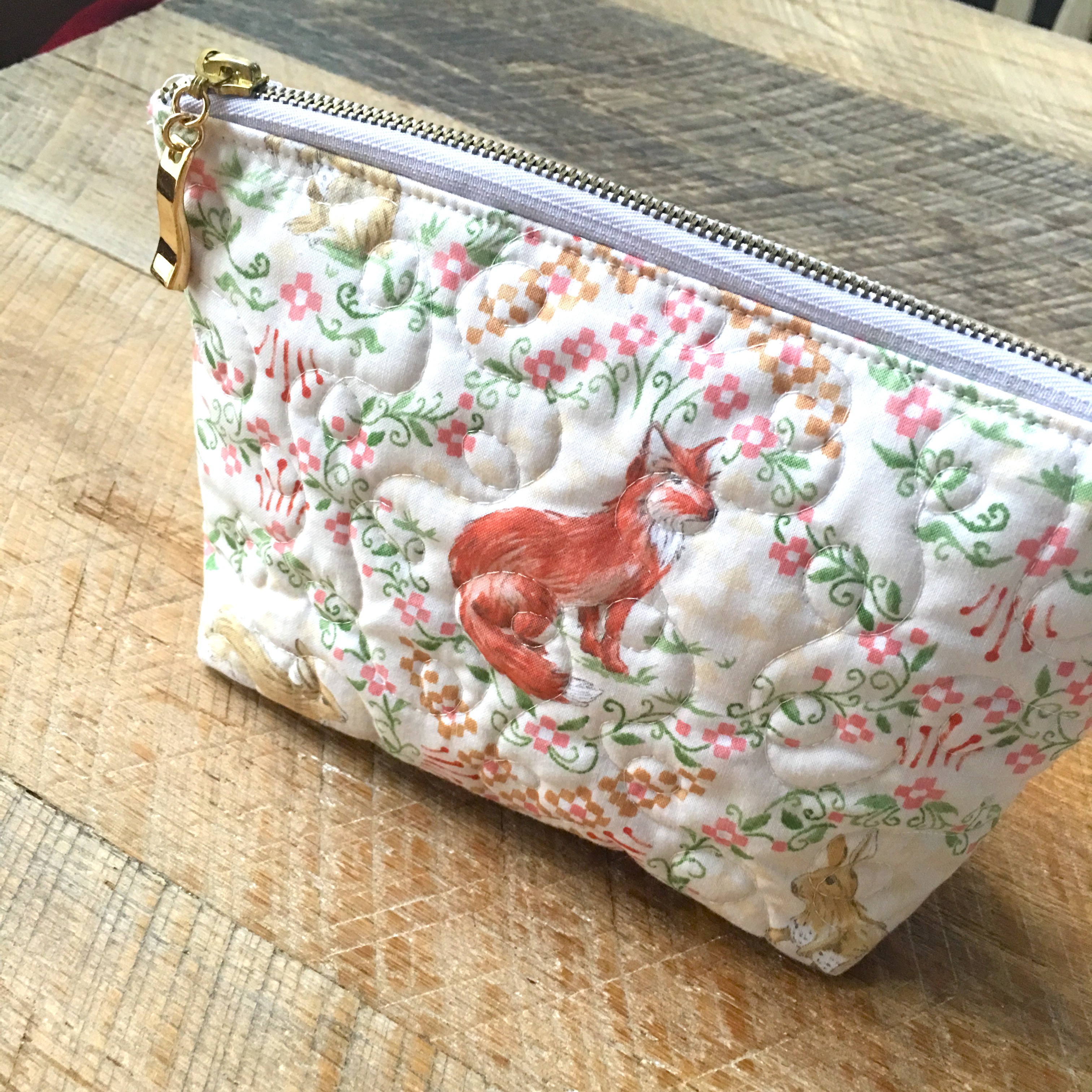 Instead of rewriting this tutorial, here are the links so you can make your own!!
For the little jewelry button pouches I followed THIS tutorial.
For the zipper pouch, I used THESE measurements.  I used quilt batting for the stabilizer and quilted the fabric before sewing the zipper pouch.
To insert the "Open Wide" zipper, follow THESE instructions.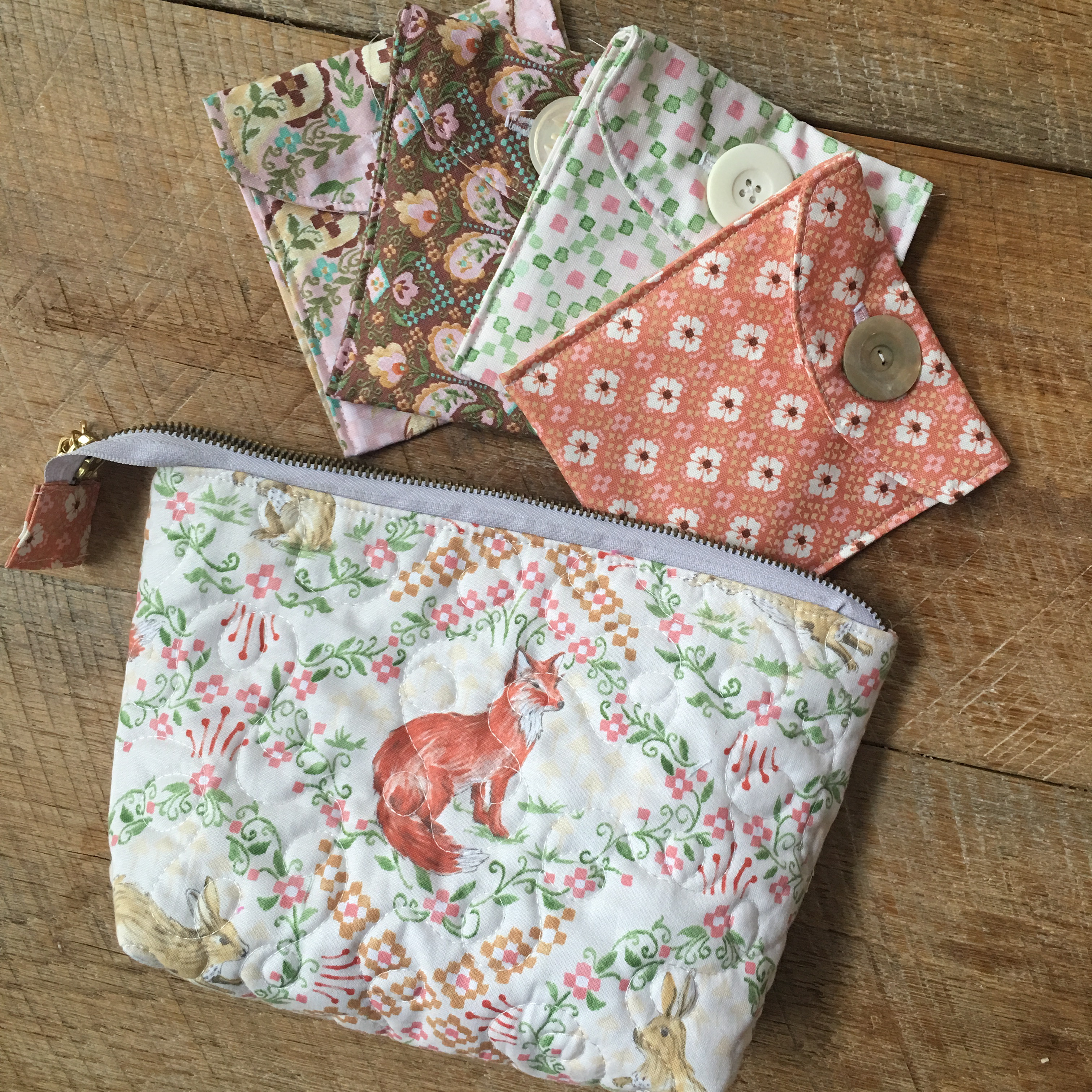 This is such a fun little project and I use my set every time I travel!