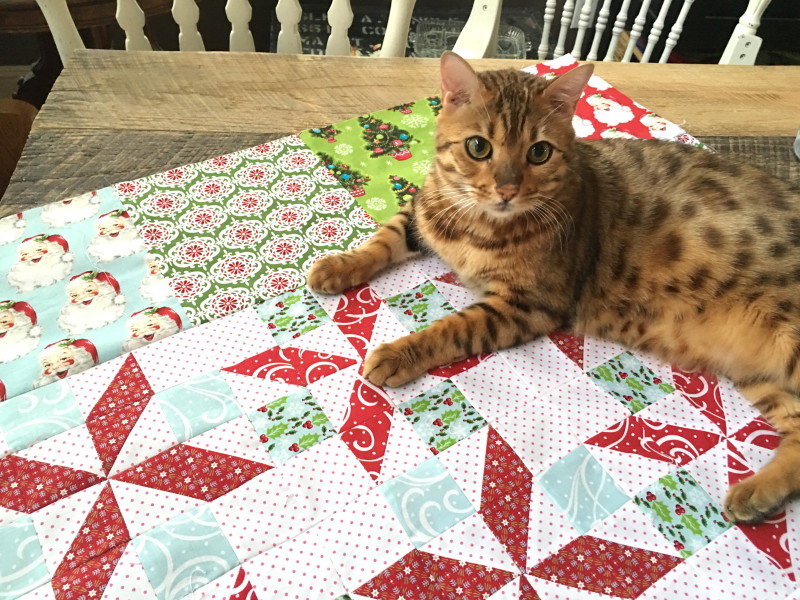 I'm kicking off the
Christmas Kitsch
Blog Hop today!  For the next 6 weeks, each of the Blend Fabrics Design Team Members will be sewing up a fantastic holiday project with this retro-inspired fabric line!  Christmas in July here we come!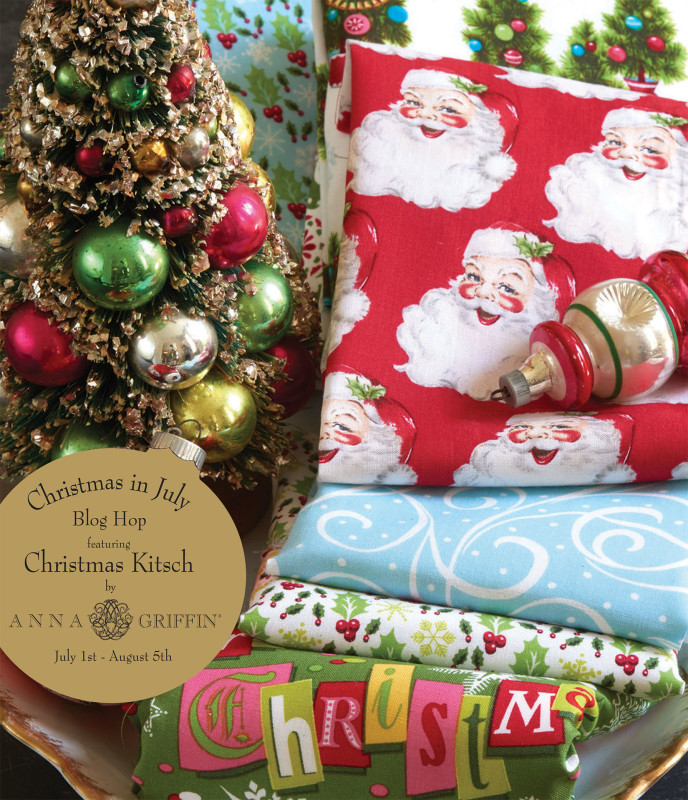 Immediately I fell in love with these fabrics!  My kids call the santas "the scary Santas!"  I love them because they remind me of all the Christmas decorations my mom had when I was a little girl.  This fabric is available at
Fat Quarter Shop
.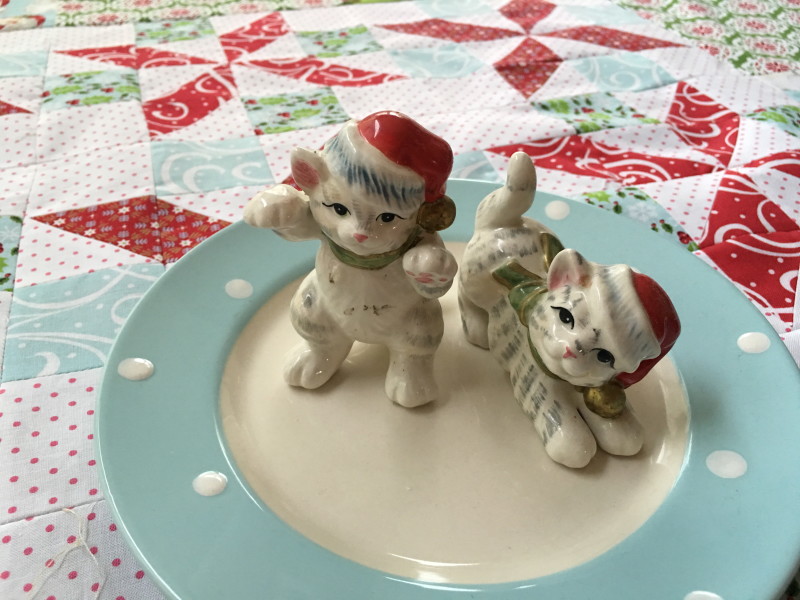 For my project I made a table size quilt.  I love this size quilt because it's perfect to whip up in a day, give as a gift, throw over a chair, or hang on the wall.  This quilt consists of only 2 sizes of squares: 2.5″ and 8.5″.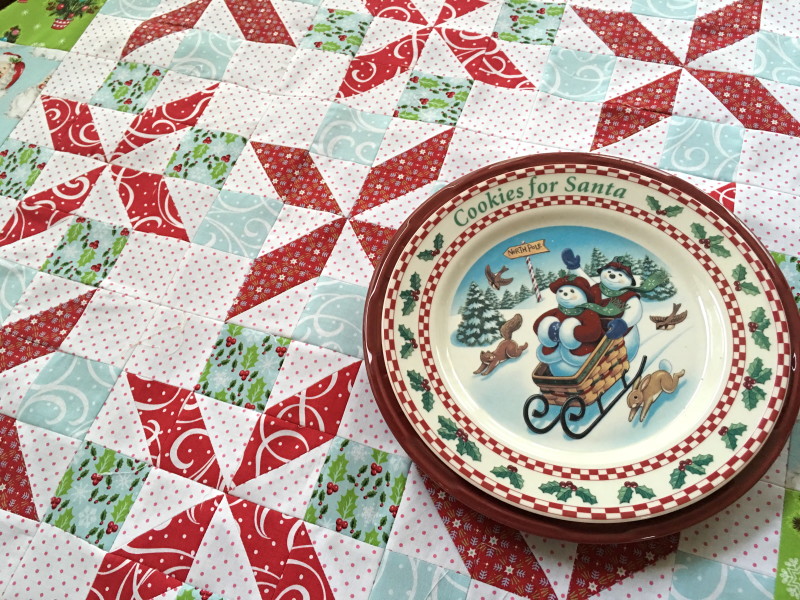 I also love this pattern because you can show off the larger prints on the border, and then do a little half square triangle (HST) piecing on the center.  Lets get started!
Press all seams open
1/4″ seams throughout
Finished block 8″, finished quilt 40″ square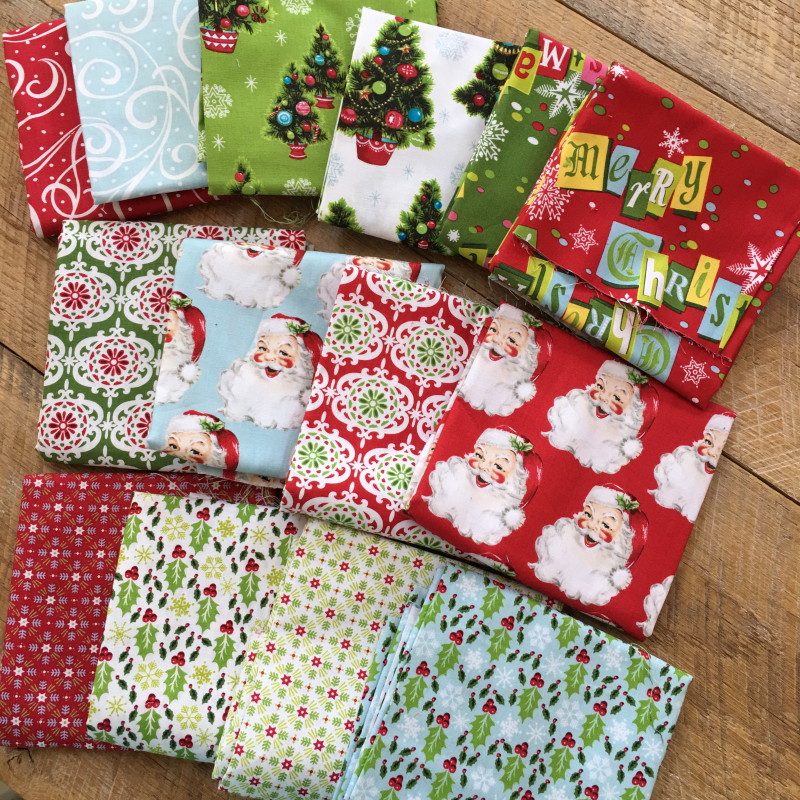 Fabric Requirements
Assortment of at least 10 fat quarters
1 yard of low volume background.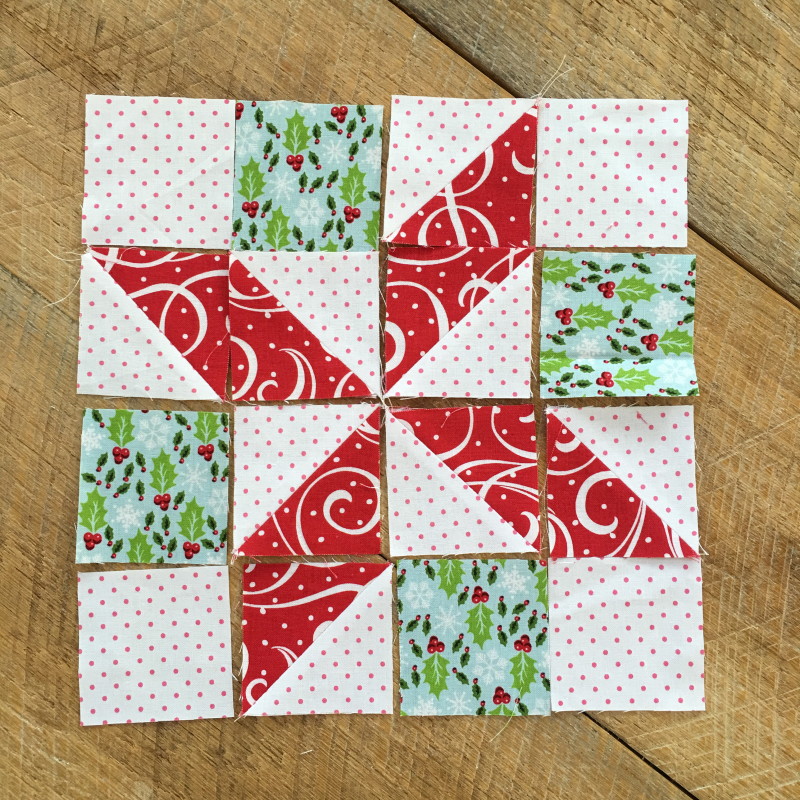 The star block is made up of 2.5″ squares.
For each block you need:
4 low volume 2.5″ squares
4 blue tone 2.5″ squares
8 half square triangle blocks: red and low volume.
I choose to make my HSTs with my Sizzix Fabi.  I love this extra long die that cuts perfect triangles that when sewn together measure 2.5″ square.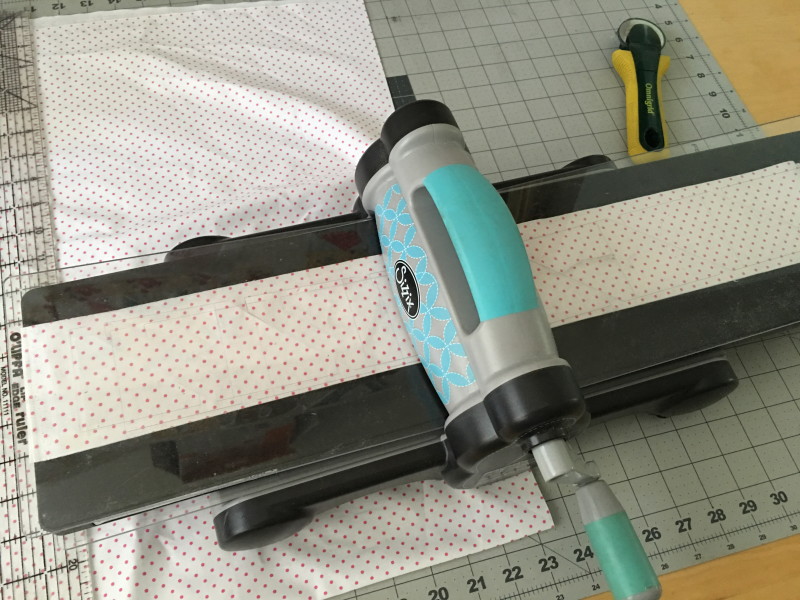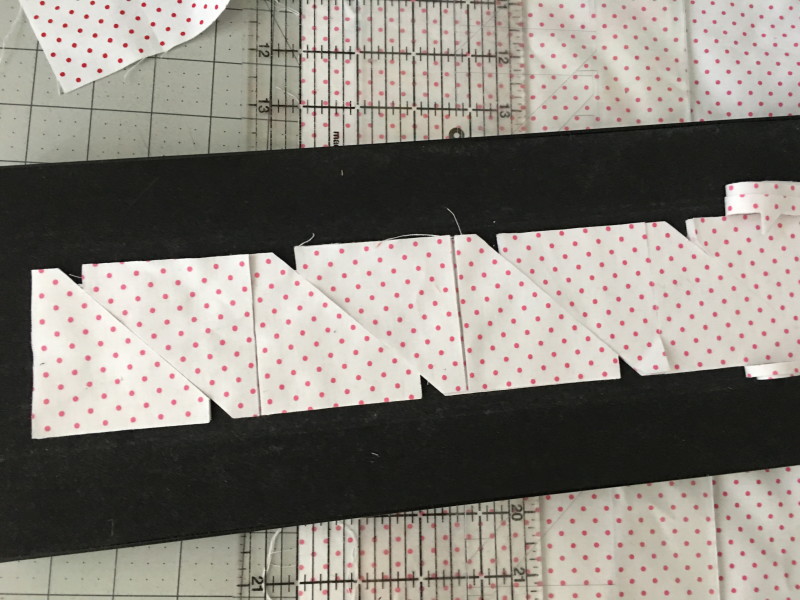 If you don't have this die you can make the HSTs using your favorite method.  Just make sure they finish 2.5″ square.
Piece the star block together in rows, pressing seams open.
Make 9 star blocks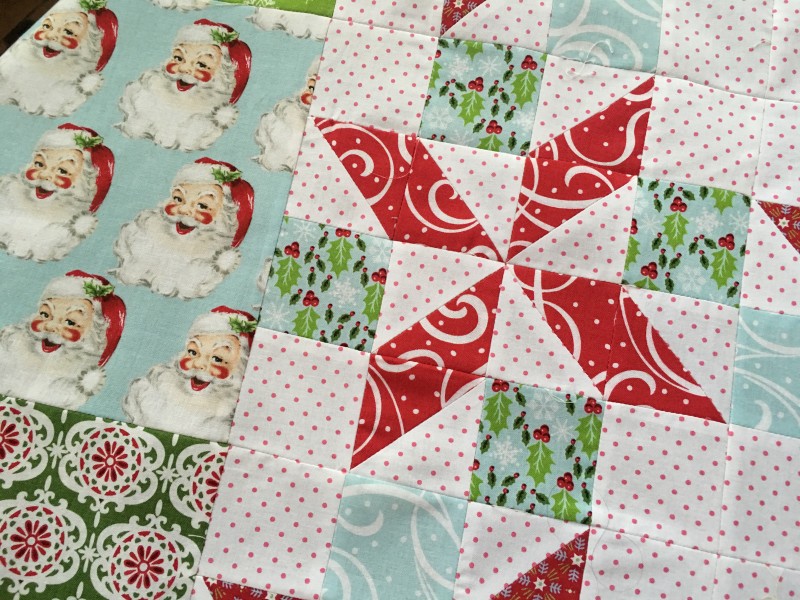 For the border, cut (18) 8.5″ squares from an assortment of the darker prints.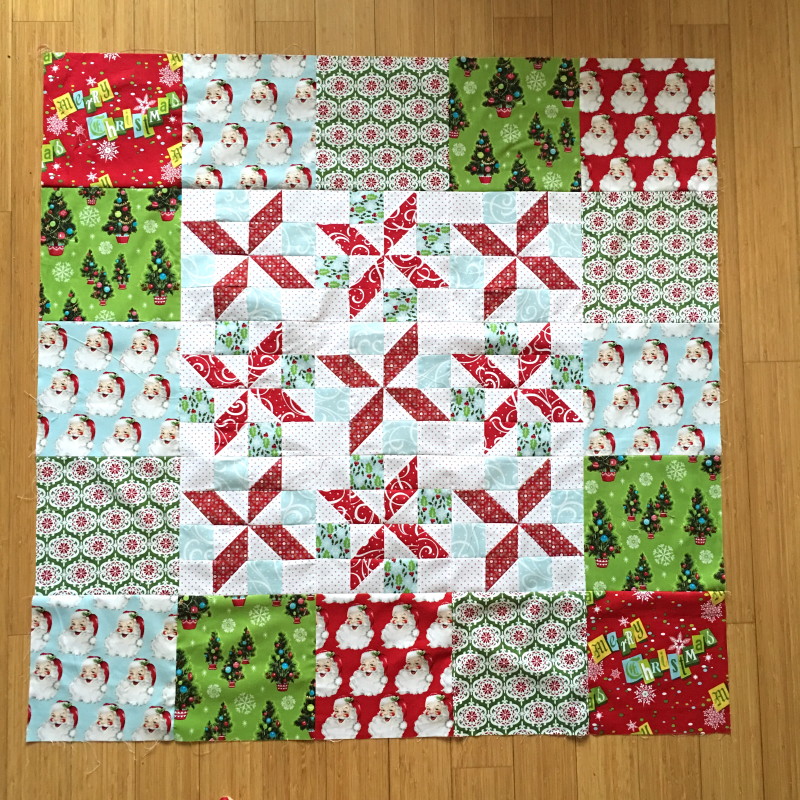 Lay out the quilt and sew together in rows, pressing seams open.
Quilt as desired.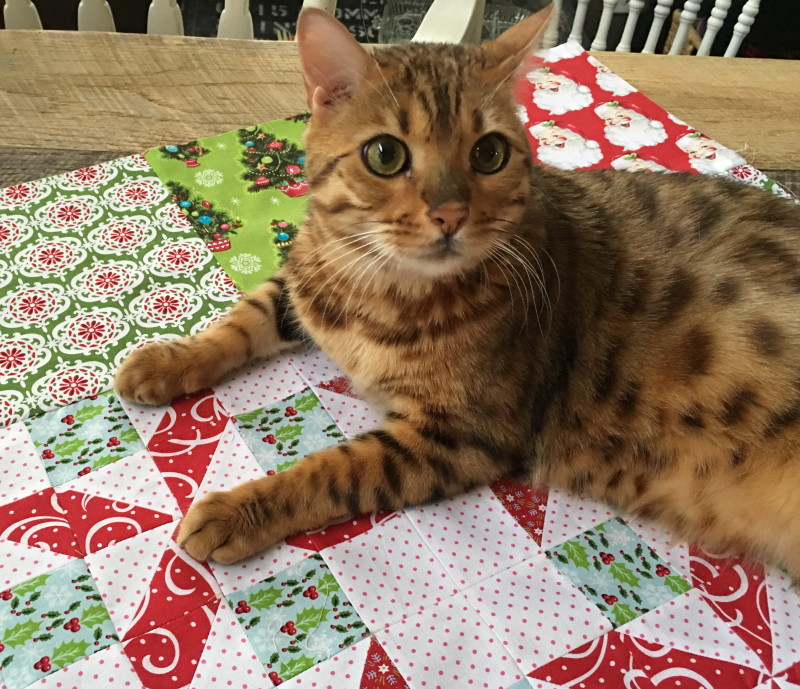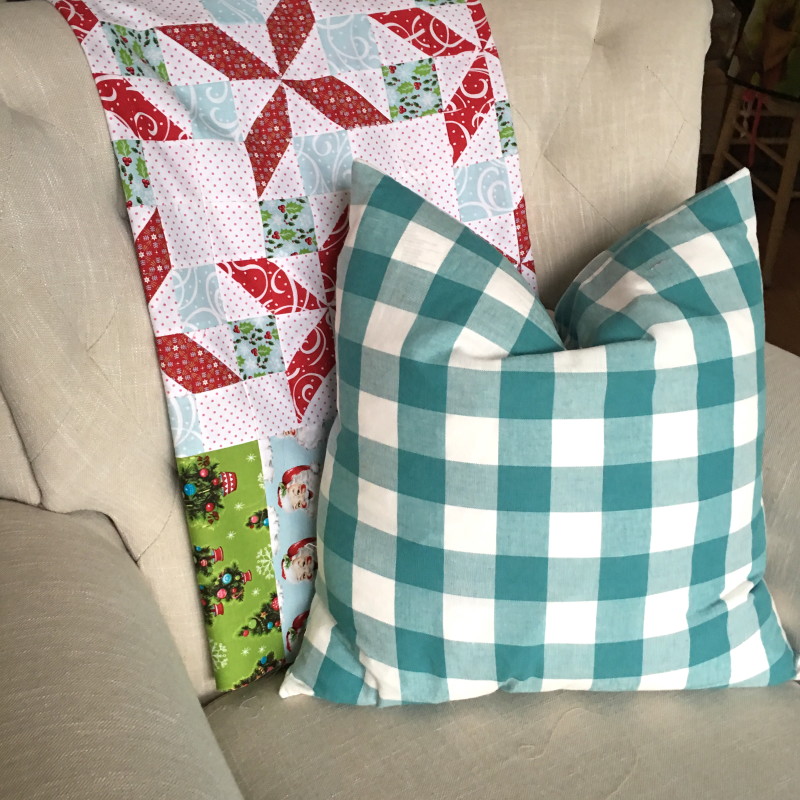 This is such a fun quilt to sew!  You could easily make it larger or make it rectangle.
Be sure to check out the other designers during the next 6 weeks!  I can't wait to see what they have.